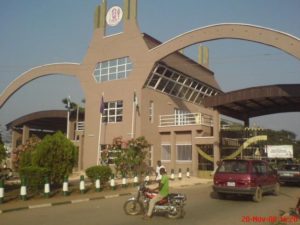 Today, you and I will quickly look at the trending topic "UNIBEN Admission List 2023/2024 Is Out Online | 1st, 2nd, 3rd & Supplementary Batches".
Recommended:- All Documents Needed For University Of Benin Admission Clearance
A lot of persons took a swipe at me when o3schools posted on Facebook that UNIBEN first batch admission list is out.
O3schools.com has its secretariat right here in the University Of Benin and we always ensure that we give complete and accurate information.
If you are among those that haveb been searching for [uniben admission, uniben admission list pdf, uniben admission list 2nd batch, uniben admission list 2023, uniben admission portal, uniben admission list 2023, uniben admission list 3rd batch, uniben admission status, UNIBEN Admission List 2023/2024 Is Out Online | 1st And Second Batch], then you are in the right place.
It suffices to know that over 30,000 aspirants sat for UNIBEN  post UTME.
Likewise, it is also important to note that several students performed excellently well this year during the post UTME.
While UNIBEN does not release official cut off marks, at times departments leak their cut off mark.
Therefore, I employ everyone not to be deceived by the cut off marks flying around the school.
However, if you are a law or Medicine aspirant, cut off mark is 74 and 77 respectively.
The school of medicine has a quota of 90.
Nonetheless, what I mean by quota is that medicine only has space for 90 slots this year.
Although, let's pray it will be increased.
How UNIBEN Admits Students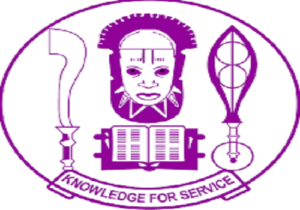 I earlier stated in one of my articles right here at o3schools.com that there are certain criteria UNIBEN looks at before admitting students.
These include
Merit
Catchment
Educated Less Disadvantaged States
Before you can be on the merit list, you must perform very well above the cut off mark/point.
UNIBEN admission list is a very sensitive case to look at from the interim as it involves so many calculations.
However, if you were not in the first batch/merit list, just be patient and it will get to yours soon.
Also, states in the catchment include
Edo
Delta
Bayelsa
Akwa Ibom
Cross River
Rivers
The catchment admission quota will be given in the order of percentage (50%, 30% for Edo and Delta) while other states have 5% each.
A general Whatsapp group has been created. Message us on whatsapp to be added…+2348132420817
Finally, the states in the ELDS or educated less disadvantage states include [Bauchi, Borno, Benue, Kebbi, Adamawa, Yobe, Kaduna, Taraba, Plateau, Katsina, Kano, Nassarawa, Niger, Kogi, Gombe, Sokoto, Zamfara, Jigawa, Kwara, Ebonyi State].
It is important at this stage to note that the first letter of your surname can make you get admission or deter it somehow except if you perform exceptionally well.
Having seen all the major things concerning how UNIBEN admission works, lets quickly see how to check if you have been admitted.
How TO Check If You Have Been Admitted.
A general Whatsapp group has been created. Message us on whatsapp to be added…+2348132420817
The joy of seeing "Admitted" in your application record is unimaginable.
To check if you have been admitted, simply log in to your Kofa page by clicking here using your chrome browser preferably.
See the procedure to your admission status below;
How to check the admission list on JAMB CAPS
Visit: https://www.jamb.gov.ng/Efacility and login with your registered email address and password to access your dashboard
Click on 'Check Admission Status
Click on 'Access my CAPS
Click on 'Admission Status' to see if you have been offered admission
Candidates who have been offered admission are to proceed to click"ACCEPT" or "REJECT" to indicate acceptance or rejection of the admission offer
NB : Clicking"REJECT" is an indication that the offer of admission has been rejected by Candidates
Congratulations to the admitted ones!!
Must Read:- 12 Deadly Mistakes UNIBEN Freshers Make & Why You Should Avoid Them
Then, of course, input your username and password and scroll to your application record.
You will see admitted or submitted.
But it's O3schools.com prayer that you see Admitted In Jesus Name.
You can also use CAPS portal to check if you have been admitted.
Login to your Jamb profile with your username and password.
Scroll down then locate and click the '

Check Admission Status

' tab.
Select 

your Exam year

 and Enter 

your registration number

 in the required columns.
Finally, click on '

Check Admission Status

' to access your UNIBEN admission status.
How to Check UNIBEN Admission List On School Portal
Go to UNIBEN admission portal : uniben.waeup.org/login.
Supply your Username and Password in the required fields.
Click on Login and proceed to view your admission status.
I have Seen My Name On JAMB CAPS But It's Not On Kofa Page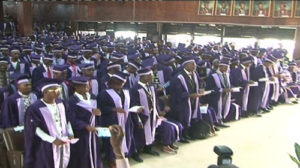 Several aspirants have been asking me this question and I have something simple to tell them.
If you are in this category, do not panic, just be happy.
It only means that you have been admitted but the Kofa page is still updating <!more>
When Is Second Batch Admission List Coming Out
As it is typical of UNIBEN, one first batch is out, they are immediately working on the second batch.
It is with gladness I wish to inform all that sat for the screening exam that UNIBEN Admission List 2nd Batch is out.
However, a lot of persons have been having issues seeing their name on the schools portal.
My candid advice is that they should check either the JAMB portal or JAMB CAPS.
It is possible your admission has not been updated in UNIBEN portal but is already reflecting in JAMB.
Wish You admission to your course this year in UNIBEN in Jesus name.
A general Whatsapp group has been created. Message us on whatsapp to be added…+2348132420817
That's the much I can take on the topic "UNIBEN Admission List  Is Out Online | 1st, 2nd, 3rd & Supplementary Batches".
Thanks For Reading.
SHARING is CARING.
See Other Articles That Might Interest You
UNIBEN Diploma/Certificate Admission Form For Full Time & Part Time