UNIBEN Resumption Date For Fresh Students & Staylites 2018/2019
Today, you and I will quickly talk about the topic "UNIBEN Resumption Date For Fresh Students & Staylites 2018/2019″.
This is for the sake of the newly admitted students to the University of Benin Campus for the 2018/2019 academic session who have been asking us questions concerning when UNIBEN will resume.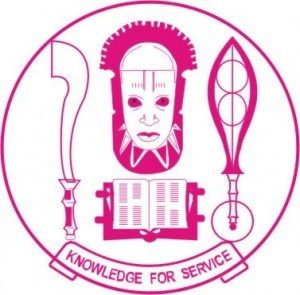 University of Benin rounded up their 2017/2018 academic session examinations sometimes last OCTOBER 2018 and of course newly admitted students have been itching to resume for the current session (2018/2019) academic session.
Just today, the Students Union Government spokeman Godwin Okafor broke the long silence concerning UNIBEN Resumption date for both the fresh students as well as the staylites.
Therefore, if you happen to be among those that have been searching for answers to [uniben 2018 2019, uniben academic calendar 2018/2019, uniben matriculation 2018, uniben calendar 2018, uniben resumption date for freshers, uniben timetable 2018, uniben new calendar, uniben academic calendar 2018/19, UNIBEN Resumption Date For Fresh Students & Staylites 2018/2019], then you can see that you are not alone.
However, all you queries will be attended to below from the press release of the SUG PRO.
Latest Update On Resumption (30/11/2018)
The University of Benin Public Relation officer today announced that the resumption date which was earlier published to begin from December 2nd for fresh students will no longer hold.
The date has however been shifted indefinitely. The letter thus read;
The management of the University of Benin has reviewed and postponed the proposed 2nd december , 2018 date for the newly admitted students to come into the residence. The decision was reached at its meeting held on thursday, 29th of November 2018. This is due to the ongoing ASUU strike.

Consequently, the resumption date for the newly admitted students has been postponed indefinitely. A new date would be communicated to all stakeholders on due courses.

All members of the University Community and the general public should kindly take note.

Signed

M.O Osasuyi

AA/PRO

30th of November, 2018
UNIBEN Resumption Date For Fresh Students &

Staylites

2018/2019

The press release from the University Of Benin Students Union Government PRO read thus;

It is with mixed feelings I write to you, but subject to the will of the University of Benin Academic Calendar. I am very much aware that the period of holidays are enough for us to acquire at least one skill towards becoming a better person in the society, ensure you make everyday you spend at home count and come back as a refined UNIBEN STUDENT.

This is to notify the general public that new students (FRESHERS) are to come into school on the 2ND of DECEMBER 2018 (2/12/2018) while the OLD Students (STAYLITES) are to come in by 6TH Of JANUARY 2019 and on the 7TH of JANUARY 2019 lectures begin for the 2018/2019 academic session.

Let everyone of us be rest assured that the PATHFINDER EXCOS ably led by the indifatigable president CHARLES IDEHEN have been making sure that students resume back to campus better than they left and its no longer news that we are launching war against bed bugs as various committees on fumigation and eradication are currently working on a bed bug free University Of Benin.

In Conclusion, we are very passionate about the progress of UNIBEN STUDENTS because we are saying NO to sectile promises and YES to Genuine intentions, because the confidence to be better students is in you towards achieving students goals for a better advocacy the released read.
Documents For Clearance For UNIVERSITY OF BENIN Freshers
It is first and foremost very important to note that online clearance and uploading of documents has already begun. If you have been admitted already, then you should head over to a cafe to begin your online clearance immediately.
Please note that the date for physical Clearance has not yet been announced but would be announced in the coming days.
Therefore, below are the list of all documents needed for University Of Benin Clearance.
All Documents Needed For University Of Benin Admission Clearance | Everything You Need To Know
UNIBEN Clearance Procedure 2018/2019 | UNIBEN Online & Physical Clearance 2018
UNIBEN hostel Accommodation For Newly Admitted Students
Pictures Of UNIBEN Hostels | A look Into The University Of Benin Hostels
Hostel Versus Off Campus Location | Advantages & Disadvantages Of Staying In School Hostels
ASUU Strike Latest Update 2018
With all the above links, am sure we have satisfied you and already made a whole lot of things exposed.
Enjoy
That's the much we can take on the topic "UNIBEN Resumption Date For Fresh Students & Staylites 2018/2019″.
Thanks For Reading
All Documents Needed For University Of Benin Admission Clearance | Everything You Need To Know
UNIBEN hostel accomodation for students 2018/2019
Pictures Of UNIBEN Hostels | A look Into The University Of Benin Hostels
UNIBEN Clearance Procedure 2018/2019 | UNIBEN Online & Physical Clearance 2018
UNIBEN Postgraduate Admission List 2018/2019 Released | How To Check Admission List
UNIBEN JUPEB Admission List 2019/2020 Out | Clearance Begins Immediately
UNIBEN Diploma/Certificate Admission Form For Full Time & Part Time 2019/2020 Out
UNIBEN Part Time Admission Form 2019/2020 Out | Apply Now – Uniben.edu