Today, you and I will quickly take a look at a very important and much-anticipated topic titled "UNIBEN JUPEB Admission List 2020/2021 Out | Clearance Begins Immediately".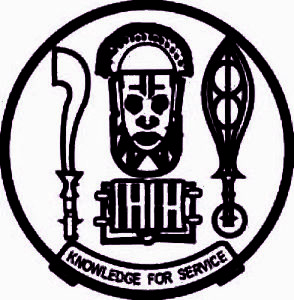 Nevertheless, this has become very important because UNIBEN has done its 2020/2021 admission screening exercise and all the results are fully out.
However, if you are among those that has been searching for [admission list uniben, uniben postgraduate admission list for 2020, uniben jupeb result, jupeb program in uniben, what is uniben jupeb all about, uniben jupeb 2020, how much is jupeb fee in uniben, uniben admission 2020, UNIBEN JUPEB Admission List 2020/2021 Out | Clearance Begins Immediately] then you can see that you are not the only one.
Nonetheless, the good thing is that you are here and you shall get all the information you have been searching for right here on this blog.
Therefore, the next question that will come into any UNIBEN admission seekers mind is "How Do I check My Admission Status?".
Well, the answer to that question is not far-fetched as you can see all of that information below.
UNIBEN JUPEB Admission List 2020/2021 Out | Clearance Begins Immediately
Following the release of the University of Benin, UNIBEN JUPEB entrance exam result, the management of the university released the list of candidates offered provisional admission.
Check UNIBEN JUPEB Admission List.
Go to UNIBEN WAeUP portal  https://uniben.waeup.org/login,
Login with your Username and Password to access your admission status.
UNIBEN JUPEB Clearance Procedure.
1. Login at https://www.uniben.edu click on student portal and login with the username and password used for their application and result checking.
2. Click on "Download application slip".  Print it and take note of your ID. and Password. You will henceforth, use your ID and Password for subsequent login. Login and print your provisional admission letter.
3. ONLY CANDIDATES WITH THE RIGHT PASSPORT SIZE (1-inch X 1-inch) WITH RED BACKGROUND PHOTOGRAPH USED FOR THE SCREENING AND ALREADY EMBEDDED IN THEIR DOCUMENTS AND WITH REQUISITE RESULTS TO CLEAR SHOULD PROCEED TO FILL OUT THEIR CLEARANCE FORM.
4. Optional: You can change your password by clicking "change password" button and you can also change your email and phone number by using "Edit"button.
5. Your record has been activated to enable you fill out the clearance form.
6. Click on "My Data"on the menu and select "Clearance data"option.to open your Clearance/Eligibility form.
7. Fill the Clearance/Eligibility Form appropriately. Scan and upload the following documents;
"O' level Certificates and Statements of 'O' level results from the schools.
Birth Certificate or Declaration of Age.
Acceptance Letter.
Guarantor's Letter.
Affidavit of Good Conduct.
Affidavit of Non Membership of Secret Cults.
(Please note that affidavits sworn in any Court of Law in Nigeria are acceptable)
8. At the bottom of the Clearance/Eligibility Form, click on the "Save"button to return later and complete the form OR click on"Save and request clearance" button to finally submit your Clearance/Eligibility.
9. Make relevant copies as requested by your officers.
10. Upon successful physical clearance, proceed to pay you School Fee/Charges. Please note that you are not allowed into the lecture halls and to proceed with any other activity without evidence of payment of fees.
11. On the Menu, click on "My data". select "Payment"option then click on "Add online payment ticket" button.
12. Select from the Payment Category, "School Fee"and click on "Create Ticket"button and then click the link under Payment ID.
13. Click on the "College Pay" button to view payment details and click the "Submit" button to proceed with the payment through Interswitch payment gateway.
14. Select your ATM Card type: Verve or Master Card and supply the card details (card number, expiration date, 4-digit PIN etc) as required.
15. Then click on "PAY" button.
That's the much we can take on the topic "UNIBEN JUPEB Admission List 2020/2021 Out | Clearance Begins Immediately".
Thanks For Reading
O3SCHOOLS TEAM
All Documents Needed For University Of Benin Admission Clearance | Everything You Need To Know
UNIBEN hostel accommodation for students 2020/2021
Pictures Of UNIBEN Hostels | A look Into The University Of Benin Hostels
UNIBEN Clearance Procedure 2020/2021 | UNIBEN Online & Physical Clearance 2020
UNIBEN Postgraduate Admission List 2020/2021 Released | How To Check Admission List
UNIBEN JUPEB Admission List 2020/2021 Out | Clearance Begins Immediately
UNIBEN Diploma/Certificate Admission Form For Full Time & Part Time 2020/2021 Out
UNIBEN Part-Time Admission Form 2020/2021 Out | Apply Now – Uniben.edu
Updated List Of Courses Offered At The University of Abuja (UNIABUJA) 2020/2021
UNIBEN 2020/2021 Academic Calendar|Clearance For Freshers
UNIBEN Admission List 2020/2021 Is Out Online | 1st, 2nd, 3rd & Supplementary Batches
UNIBEN School Fees Schedule For New Students
UNIBEN 2020/2021 School Fees For Returning Students | 200L & ABOVE
University of Benin UNIBEN Convocation Gowns Collection & Retrieval Schedule
UNIBEN JUPEB School fees 2020/2021 uniben.edu jupeb fees breakdown
UNIBEN JUPEB Result 2020/2021 Released | Check Your JUPEB Entrance Result Here 2020/21
When Will UNIBEN Admission List Start Showing On School Portal
UNIBEN JUPEB Application Form 2020/2021 Out | Application Still Ongoing -Uniben.edu
UNIBEN Direct Entry Form 2020/2021 Out | How To Apply For UNIBEN DE – Uniben.edu
UNIBEN Post UTME Result 2020/2021 Is Out Online, Uniben.edu | UNIBEN Admission News
12 Deadly Mistakes UNIBEN Freshers Make & Why You Should Avoid Them
www.uniben.edu | UNIBEN Latest News & Official UNIBEN Portal 2020/2021
UNIBEN Acceptance Fee 2020/2021| UNIBEN Acceptance Fee Portal 2020 & Guidelines
What Next After Being Admitted Into UNIBEN
UNIBEN Part-Time Admission List 2020/2021
UNIBEN Postgraduate Admission List 2020/2021 Released
UNIBEN MBA Programme Admission Form 2020/2021 Is Out | See Application Details
UNIBEN Cut Off Marks 2020/2021 | Departmental & JAMB Cut Off Marks
UNIBEN Part-Time Results 2020/2021 | How To Check UNIBEN Part-Time Results Here
UNIBEN Latest News Update | Strike And New Resumption Date
UNIBEN Diploma/Certificate Admission Form For Full Time & Part Time 2020/2021 Out
Pass UNIBEN Post UTME Easily With Sharp Tricks | 100% Working Tricks To Get Successful
UNIBEN Part-Time School Fees 2020/2021 | Check UNIBEN Part-Time Details Here
Updated List Of UNIBEN Part-Time Courses 2020/2021
UNIBEN 2020 Direct Entry Screening Exercise | See Date and Details
\Updated UNIBEN Postgraduate School Fees For 2020/2021 Session
Updated List Of UNIBEN Postgraduate Courses 2020/2021 | UNIBEN Postgraduate School Fees
UNIBEN Acceptance Fee For All New Students 2020/2021 | Uniben.edu.ng
UNIBEN Post UTME Form 2020/2021 Is Out Online | Uniben.edu
UNIBEN Postgraduate Admission Form 2020/2021 Out | Application Still Ongoing