Advertise With Us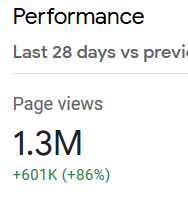 O3schools.com has a captivating tagline which pretty much talks about what we are.

O3SCHOOLS provides a range of helpful and engaging content monthly to Millions of Nigerians, South Africans, Ghanians as well as the UK and United States. A very large percentage of our readers are Nigerians who are either Tertiary Institutions Admission seekers, Scholarships seekers or graduates looking for jobs.
We can help you promote your educational institutions, seminars, scholarships, products, trainings, etc. to our targeted website readers and you are certain to get a good value for your money.
We use advertising networks to serve our advertisements. Hence, you can get access to analytic of your advertisement campaign. This way, you can find out if you have gotten value for your money.
O3SCHOOLS has a Domain Authority (DA) of 52 and A Page Authority of 48 according to Mozrank.
Adverts rates/plans on O3SCHOOLS / Month
Our guest Post rate is $500 for lifetime. Get in touch with us o3schoolsinfo@gmail.com
Each of these adverts option (except sponsored post option) on O3schools comes with the following:
A banner advertisement on the mobile version of the site,
For sponsored post option, a copy of your advert will be sent to our email subscribers.
Advertise on O3schools.com using Adwords:
You can also target O3SCHOOLS if you use Adwords to advertise.
This way, your ads are rotated on every part of the site.
You can simply do this by following the steps outline here by Google!
NOTE: Only the 728×90 banner at the top of the page is available via Adwords!
You can call us on the following numbers: 08112353891
You can also contact us via email at o3schoolsinfo@gmail.com