UNIBEN Latest News Update | School Vacation Notice And New Resumption Date

Today, you and I will quickly run through the topic "UNIBEN Latest News Update | Strike And New Resumption Date".
Highly Recommended:- 7 deadly mistakes Undergraduates Make and why you should never dare it.
It is no longer news that the university of Benin students took to the streets to protest against the hike in school and hostel accommodation fees.
In respect to this, several students have been asking why the hike in fees which is almost a 150% increase.
However, both the executive and Parliamentary arm of government released an update on the notice of a protest on  Thursday 23rd of November 2022
See the Notice below;
Notice Of Protest
Read:- 6 top signs of a wasted University Education
We are all to converge at Hall 2 car park as all students found in classes during these activities will be there at their own detriment.
Signed;
Student Union Joint Council
Cc: All Faculty President
Read Also:- Complete List of Nigeria Talent Shows
UNIBEN Latest News Update | New Resumption Date | Students To Vacate Hostels And Campus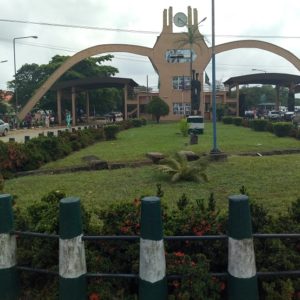 Senate at its emergency meeting today, Thursday, 23rd November, 2022 decided that all students at Ugbowo and Ekenwan campuses should vacate the hostels and campus not later than 6.00pm today, Thursday 23rd November, 2022 for security reasons.

It further read that a new resumption date will be announced later.

Please, you are advised to comply accordingly.

However, convocation activities will continue as scheduled.
Nonetheless, the release of this update further stirred the anger in the students and thereby staged another protest on Friday, 24th of November
Well, I personally think the school management where not sensitive enough  to have increased fees by over 150% all at once.
Nevertheless, the main reason behind this post is to discuss the implication of the school's notice and the announcement of a new resumption date.
Highly Recommended:- 6 top Lucrative business you can do during Christmas to make Money
Implication Of School's Notice And New Resumption Date
The questions that has been running through the mind of most UNIBEN students is;
Did the school management ask the students to vacate the school because of the convocation?
Or are they angry over the protest staged by the students?
The answer to this questions is not far fetched.
Nonetheless, the school is left with only two options:
To ask students to resume this new week
For School to resume on the 5th of January 2022

Despite the fact that UNIBEN students will not rest until their voices are heard, whats your take on this?
Do you really think the vacation will be called off this new week?
Likewise, do not forget that power and water has been disconnected to this effect in all halls of residence.
Drop all your comments in the box below.
Lets make this interactive.
That's all I can take on the topic "UNIBEN Latest News Update | Strike And New Resumption Date".
Finally, remember that SHARING is CARING.
See other Articles That Might Interest You
RELATED POSTS TO UNIVERSITY OF BENIN