Tips On How To Study Effectively That Works
If you re a student and you are probably wondering how to study effectively, then that's a smart question.
Most people unfortunately waste their time with stuffs that's just isn't effective.
Today, I am going to list out all of the top strategies on how to study effectively. Without wasting much time, lets head to it.
Highly recommended:- 7 deadly mistakes Undergraduates Make
Try Practicing Spaced Practice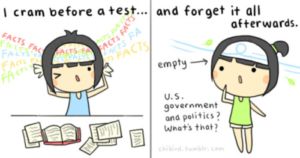 10hours of study crammed into one intensive session is not as good as that 10 hours spread out over two weeks. You learn more and get best results with the same amount of time.
It will be less stressful than the pain of cramming.
You also learn more and reduce the time to study in the future because you have to relearn the same information.
Make a plan and schedule short short sessions into your calendar.
This is not about marathon intensive period of study.
Review information from each class starting from each class starting a day earlier.
After you have covered the most recent class, go back and study other important information to keep it fresh.
NOTE:- Don't just reread  your notes only.
That will be just ineffective.
Use the other strategies given below and leave 2-3 days between study session of the same subject.
The key is consistent short study sessions Overtime.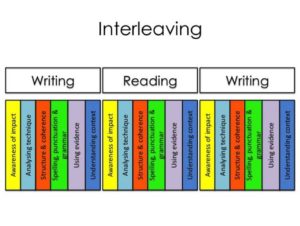 Switch between ideas between a single study session for a particular class.
Don't study one idea/topic or problem for too long.
Switching will highlight and contrast the similarities and differences between topics or types of questions.
If you are doing problem solving, switching can help you chose the correct approach to problem solving.
This idea will encourage to make links between ideas as you switch between them.
You want your mind to be able to jump between ideas and know how they relate to each other.
Make sure you study enough information to understand an idea before you switch.
You need to figure out what works best for you.
Don't spend an entire session in one topic and don't switch too often either.
Try to make links between ideas as you move between them.
For the next study session, change the way you work through topics as that will strengthen your understanding even more.
Switching will probably feel more harder than studying one topic for a longtime.
Remember we want to use a method that is most effective and not easiest.
Place Your Textbooks And Note books In Front Of You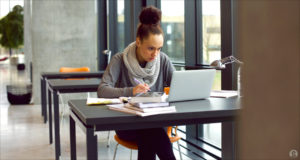 Ask yourself questions about how and why things work, then move to find answers in your class materials.
Explain and describe ideas with as many details as possible as you can connect the ideas with your daily life experiences.
This forces you to understand and explain what you are learning and connect it with what you already know.
That helps you organize your ideas  and makes them easier to recall them later.
Creating how and why questions makes you think how ideas are similar and different.
Of course, that improves your understanding.
Start with your notes and textbooks and then make a list of the ideas you need to learn.
Go through this list and ask yourself questions about how these ideas work and why.
Then go through your class materials again and look for answers to your questions.
Make connections between different ideas and explain to yourself how they work together.
The specific questions you ask and how you breakdown ideas depends on how you are studying.
They may be mathematics,history, science or something else completely.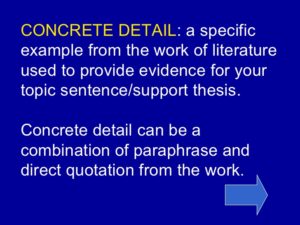 Relevant examples help demonstrate and explain ideas which helps you to understand them better.
Human memory hooks onto concrete information better than abstract information.
So always look for real life examples you can relate to. For example, scarcity isn't an abstract idea.
You can explain it as " the rarer something is, the higher the values will be.
But we have used abstract terms to explain an abstract idea.
Not so helpful. So we use specific examples to illustrate the ideas.
For example, if you have a dinner ticket, it will be sold at normal rate when it comes out originally.
But if the number of tickets bought exceed the expectations of the organizers, they may increase the cost as the program approaches.
The scarcity drives up the cost of the  ticket and they charge more for the ticket.
That is a concrete example of an abstract idea.
Try Combining Verbal Materials With Visuals
Doing this gives you two ways of remembering and understanding the information later on.
Find visuals in your note and text and examine how the words are describing what is in the image, then do it the other way around.
How does the image represent what's described by the text. Look at visuals and explain it in your own words.
Then take the words from your class materials and draw your own picture for them.
Try to create different ways to represent the information.
Start to use the strategy when you practice retrieving your knowledge pattern.
Just to clarify, this is not just about learning styles.
A great deal of research has shown that accessing your learning style and matching your study approach to that style does improve your learning.
Just that you may prefer better pictures doesn't mean it is the most effective way for you to learn.
You learn best when you combine words and visuals.
Practice Retrieving Everything
This is the single most valuable study skill to help you boost your performance and it is definitely worth mastering.
Practice retrieving everything you study or know about a topic.
Put away all your notes and textbooks.
Write down or sketch everything you know right now.
This is so because retrieving your knowledge like this reinforces what you have learned and makes it easier to remember later on. 
Also, improvement comes with practice.
If you want to get better recalling information in exams, then you should practice recalling now just like you practice any other skill.
Also, highlight what you don't know.
That is where you should focus your study time. makes sense right?. So what is the best way to achieve this?
Take as many practice test as you possibly can then if you have to make them up and swap it with a friend.
You can also take am empty piece of paper and empty your brain.
Write out everything you know.
Draw sketches or concept maps linking all the ideas together.
Make sure you do this a while after you've learnt something.
Put away your note.
This is not about reciting information you've just glanced out in your textbook.
Once you are finished check what you have written down as against your class materials.
What did you get right or wrong or what didn't you recall at all.
That's perfect feedback right? and shows you all you need to get better.
You have read the study strategies that are most effective from my point of view.
I hope you enjoyed how to study effectively and efficiently.
It is now left for you to put this tips to practice.
Trust me, you won't regret it.
Thaat's the much I can take on the subject Study Effectively.
Thanks For Reading
o3schools Team
Finally remember that SHARING is CARING.
See other articles that might interest you
Like us on facebook @ facebook.com/o3schools