SCORE 350+ In JAMB 2022. Download and Install the JAMB CBT APP NOW for practice. CLICK HERE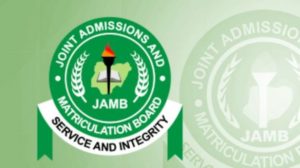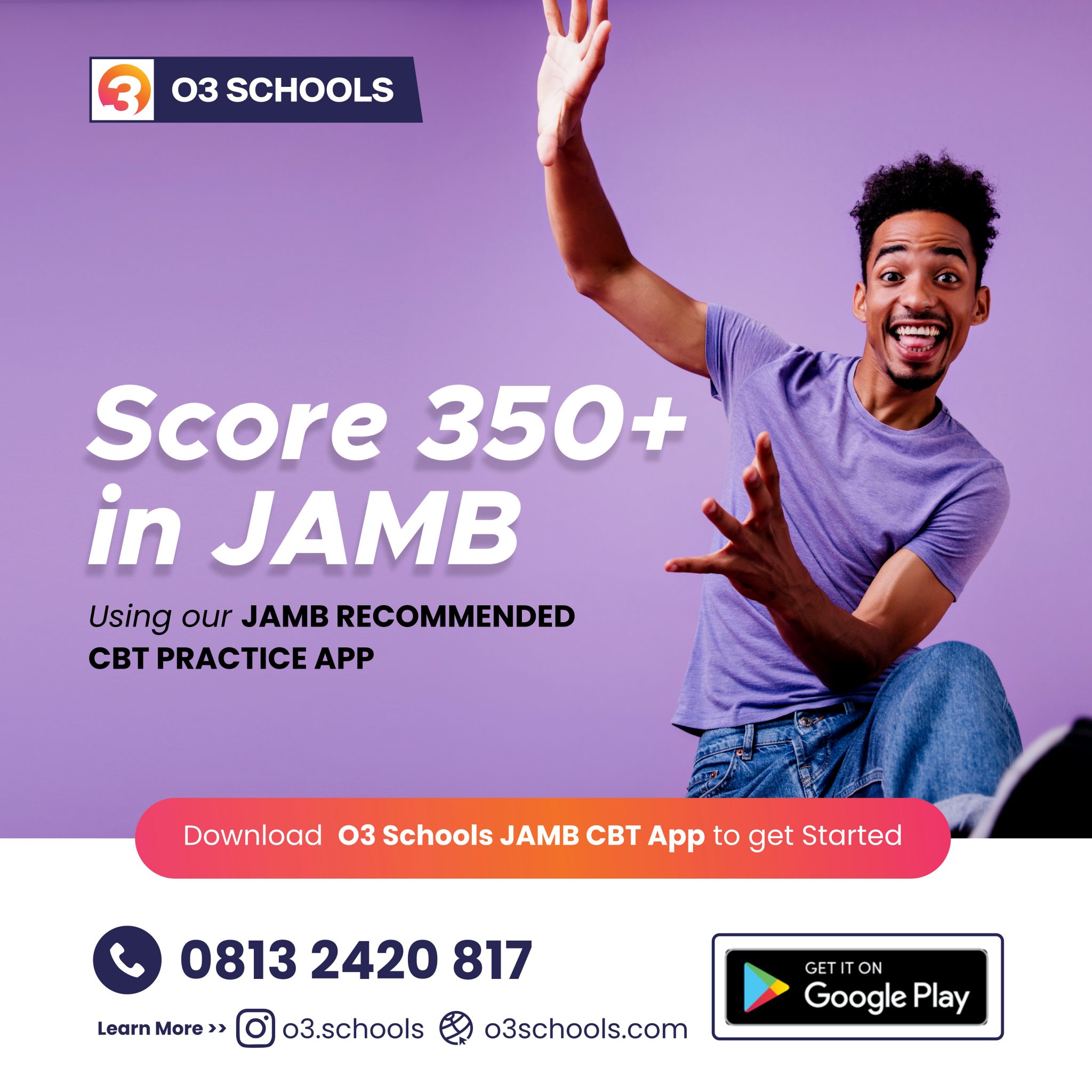 Today, you and will quickly take a look at the topic titled "JAMB Registration Form 2022/2023 Complete Guide & Registration Details".
This is for the sake of those students who have been searching for information concerning the forthcoming 2022/2023 JAMB and how they can go about registration.
Nonetheless, it is imperative to note that we have got you covered right here on this blog as we are set to give you the right information you need to succeed.
JAMB 2022/2023 registration form, complete guide, and registration details is right here. Before I continue, read the below quote;
Give yourself 1 point for having an idea, 10 points for having a plan and 89 points for actually doing it.
JAMB 2021 has come to end and JAMB 2022 registration form is what every aspiring student is looking up to.
Highly Recommended:- Complete List of all federal Universities in Nigeria
In JAMB 2022 registration, all aspirants need an idea (that will propel you to make a plan), a plan that will make you succeed and of course, you know the rest of the story.
Likewise, those that have been searching for [jamb registration 2022/2023, jamb 2022/2023 news, when will 2022/2023 jamb form be out, jamb form 2022/2023, when is jamb form closing, jamb 2022/2023 registration closing date, how much is jamb form 2022/2023, www.jamb.org.ng 2022/2023, JAMB Registration Form 2022/2023 Complete Guide & Registration Detail], then you can see that you are not alone.
This is sequel to complete guide I released on JAMB 2022 and tips to become successful. In this guide, I will respond to all possible questions you may want to ask concerning the forth coming JAMB 2022 registration form.
Direct entry students are not left behind on this complete guide.
How JAMB 2022/2023 Registration Wan Be?
JAMB RECOMMENDED JAMB CBT PRACTICE APP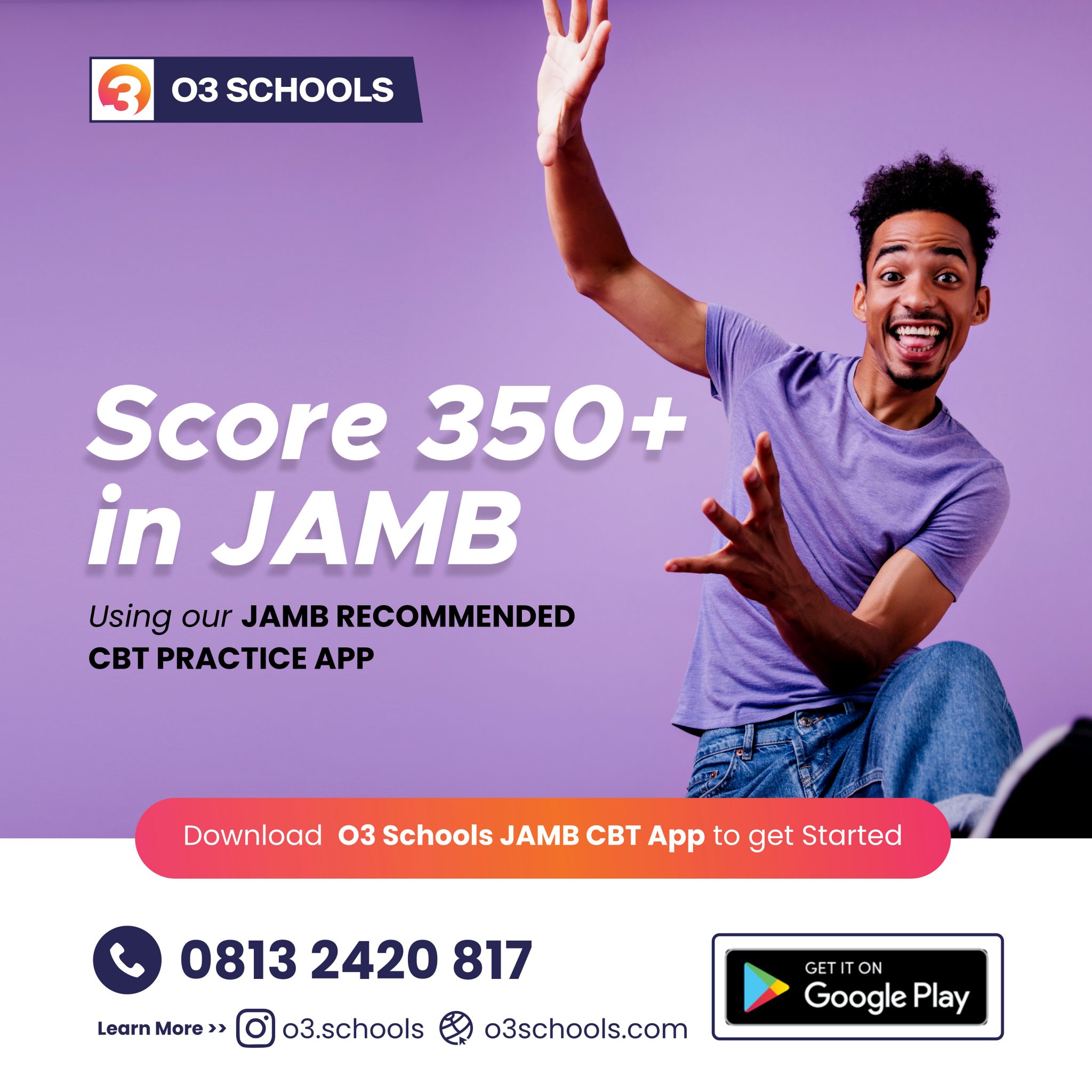 Download JAMB Approved CBT Practice App 2022 With Summary And Likely Questions From JAMB Novel "The Life Changer", Click Here To Download NOW
JAMB Form Registration Period and Cost:
Period:
The Joint Admissions and Matriculation Board (JAMB) has announced that the 2022 UTME/DE registration will commence on February 12. This was made known in the JAMB's weekly bulletin released by its Head of Media and Protocol, Dr. Fabian Benjamin on Monday.
According to JAMB, the sales of the form will end 19th March 2022. Mock examination holds on 2nd April 2022. UTME holds from 20th to 30th April 2022.
Cost:
In Nigeria:
Check the table below for the cost of JAMB form:
| | |
| --- | --- |
| Items | Amount (₦) |
| Registration Fee | 3,500 |
| Compulsory Reading Text | 500 |
| Service Charge for Registration | 700 |
| Total | 4,700 |
Foreign Centres: $20.
Date and Venue of the 2022 JAMB UTME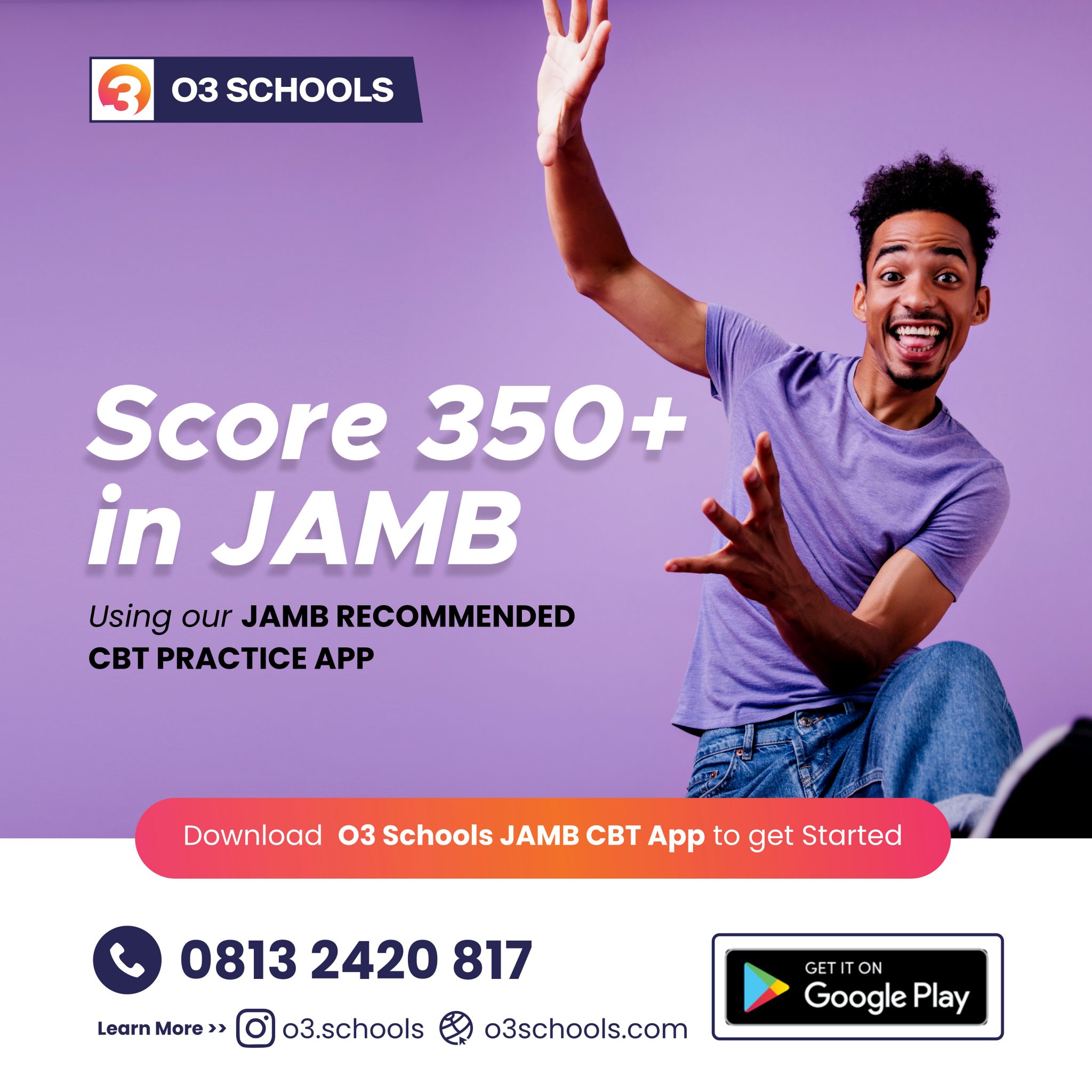 The 2022 CBT EXAMINATION will commence on Saturday, 5th June, 2021 and end on Saturday, 19th June, 2021.
The venue of the examination will be at any centre in the candidate's chosen examination town(s)
Registration for the 2021 JAMB UTME will commence from April 8th 2021 and end on May 15th 2021.Candidates are advised to register and obtain their National Identity Number from NIMC as the number is mandatory for all candidates
JAMB mock examination will hold on April 30 for those interested in the exam and must have registered before 24th April.
REGISTER FOR NIMC
LATEST UPDATE:– Use Of NIN For JAMB Registration is compulsory .Jamb 2021 Registration will begin from April 8th 2021 and end on May 15th 2021.
SCORE 280+ In JAMB 2022. Download and Install JAMB CBT APP NOW for practice. CLICK HERE
What is a NIN?
The National Identification Number (NIN) consists of 11 non- intelligible numbers randomly chosen and assigned to an individual after the completion of enrolment into the National Identity Database (NIDB).
Once a NIN is assigned to an individual, it can never be reassigned, given or used by another person – that makes it unique in nature.
In the case of the demise of an individual, his/her NIN is retired once a death certificate is presented to the Commission and the individual's death is established.
The NIN is used to tie all records about an individual in the database and is also used to establish or verify his/her identity.
All citizens and legal residents in Nigeria, from age zero (birth) and above are eligible to enroll for their NINs.
How do I enroll for NIN?
NIN Enrolment consists of the recording of an individual's demographic data and capture of the ten (10) fingerprints, head-to-shoulder facial picture and digital signature, which are all used to cross-check existing data in the National Identity Database to confirm that there is no previous entry of the same data.
It is very important that you apply on the NIMC Pre Enrolment Portal and follows the process as defined for applying for National Identification Number.
Please note that applicants in requirement of assistance with Enrolment Form have an option to visit the Enrolment Centre where they will be assisted by a Support Officer in correctly filling the Enrolment Form with the required information.
Supporting Documents
Walk into the nearest NIMC Enrolment Centre with your BVN if you have one and any of the following required Original and Valid supporting documents:
Old National ID Card
Driver's License
Voter's card (Temporary or Permanent)
Nigerian International passport
Certificate of Origin
Attestation letter from a prominent ruler in your community
Birth certificate
Declaration of age
Attestation letter from religious/traditional leader
NHIS ID card
Government staff ID card
Registered/recognized private organization staff ID card
School ID Card (private/public)
Tax Clearance certificate
Valid immigration documents
Step 1:

Fill up the pre-enrolment form online, download and print Pre Enrolment Slip
Fill the NIMC Pre Enrolment online form by visiting Pre Enrolment Portal.
All the mandatory fields need to be completely filled with correct information.
Download and print your Pre Enrolment Slip
Step 2:
Submit Your Application
Walk into the nearest NIMC Registration Centre with any one of the following Original and Valid supporting documents.
At Enrolment Center you will be directed to a counter where our Enrolment Officer will verify the presence and compliance of all details of your application.
If your application is in order, the Enrolment Officer will guide you to proceed with the capture of biometrics (ten fingerprints and facial image) and you will collect the Transaction ID Slip as evidence of the transaction.
Note :
Applicants who cannot read nor write should be accompanied by a literate individual who can do the form filling for him/her.
Minor applicants should be accompanied by parents/guardians who can do the form filling for them.
Minor applicants should only bring an original and valid birth certificate and NIN slip of one of the Nigerian Parent / Guardian.
Step 3:
NIN issuance
The normal time frame for issuance of National Identification Number (NIN) Slip is 2 to 3 working days from the time the biometric details are captured at enrolment centers.
The issuance of NIN may take longer in certain cases due to the validation of details at NIMC. VFS has no role to play to expedite for such cases.
The Transaction ID Slip is required to be stored carefully by the applicant as it is required to be presented at the time of collection of NIN Slip indicating completion of enrolment
Firstly, you need to register for NIMC.
Do you want to score above 280+ in JAMB 2021? Download JAMB CBT APP now.

Click Here To Download Now.
Following the publication of the procedure to apply for National Identity Number (NIN), we have been receiving series of queries on the list of enrolment centres. We are glad to inform you that the National Identity Management Commission (NIMC) has enrolment centres nationwide and outside Nigeria.
All applicants residing in/outside Nigeria can now submit their application at the nearest National Identification Number Enrolment Centre as per their convenience along with requisite Original and Valid supporting documents.
Follow the link below to access NIMC Enrolment Centres in Nigeria and Diaspora.
I used pidgin to write that so as to calm your mind down as JAMB will always remain JAMB. JAMB 2021 registration will not be much different from the previous ones. Be focused mainly on your exams.
Forget about stuffs like admission money, clearance money, feeding allowance etc. All these things will deviate your attention and you will miss the target.
As usual, questions will be re-modified and past questions will be repeated. You and I will go through JAMB 2021 registration form and guide by keenly following the headlines.
JAMB Past Questions to study for the 2022/2023 academic admission session
FAQS About JAMB Registration Form 2022/2023 And Other Questions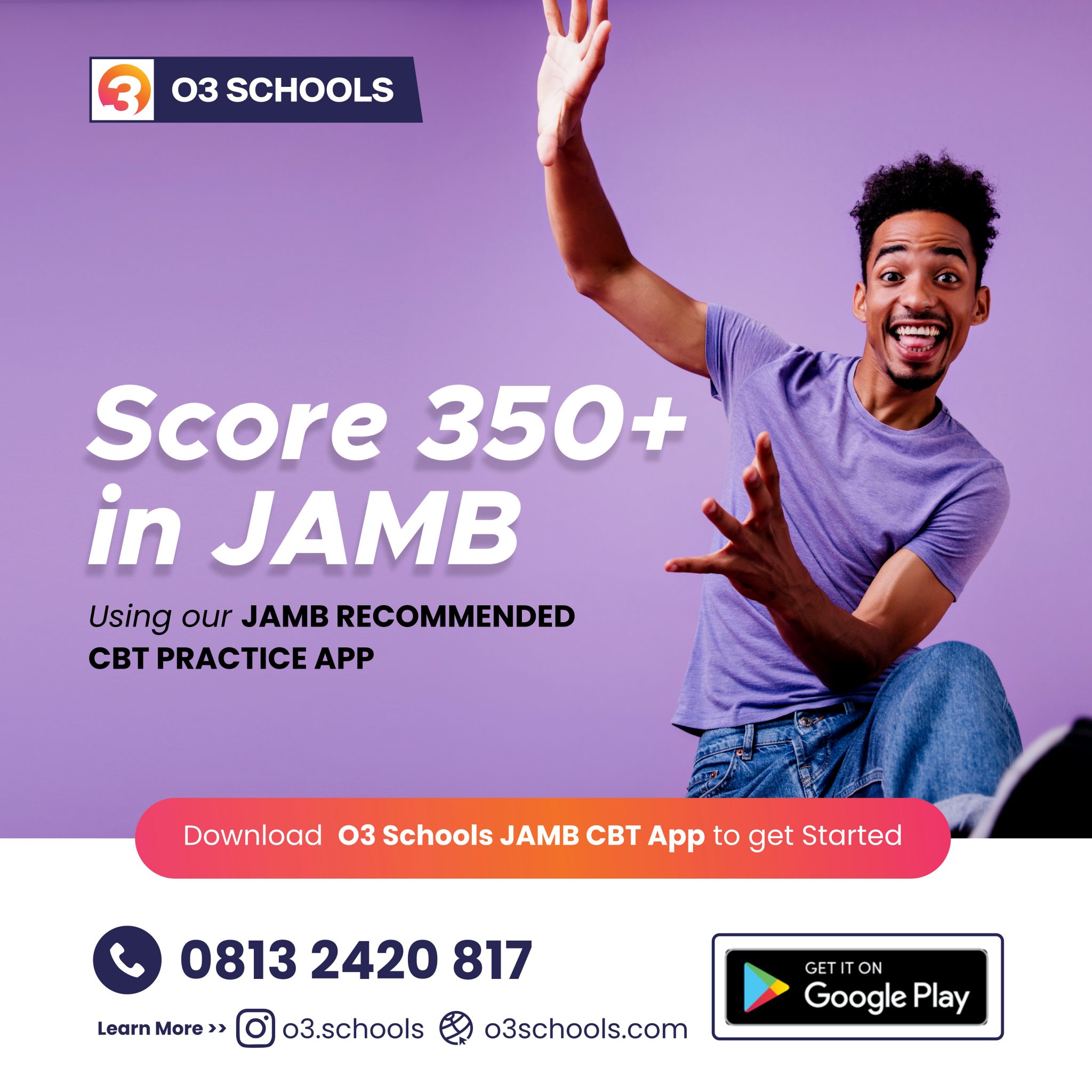 The following are frequently asked questions about JAMB 2021 Registration Form
Read:- Is having a high JAMB Score a guarantee for Admission in 2022?
I Have Failed JAMB severally. How Do I Pass It In 2022?
How To Prepare For JAMB 2021 & Score 350+ Easily | JAMB Comprehensive Guide 2022
You and I know that the reason you have kept writing JAMB is because you don't want to give up.
In fact giving up is not an option. 2022 can be a lot different experience for you.
Remember that tough times don't last, only tough people do. I don't want to say much, just stay tuned and this exposure will do the trick ASAP.
Get inspiration from these guys who performed above 300 JAMB score for 2022 using the link Is It Possible To Score Above 300 In JAMB? | See List Of The Top 7 JAMB Scorers In 2022 and see how you can also achieve that feat for 2022 using the link How To Score High In JAMB UTME 2022/2023 | 6 Easy Methods TO Score 300+
Do you want to score above 280+ in JAMB 2021? Download JAMB CBT APP now.

Click Here To Download Now.
2022 UTME Order of Choice of Institution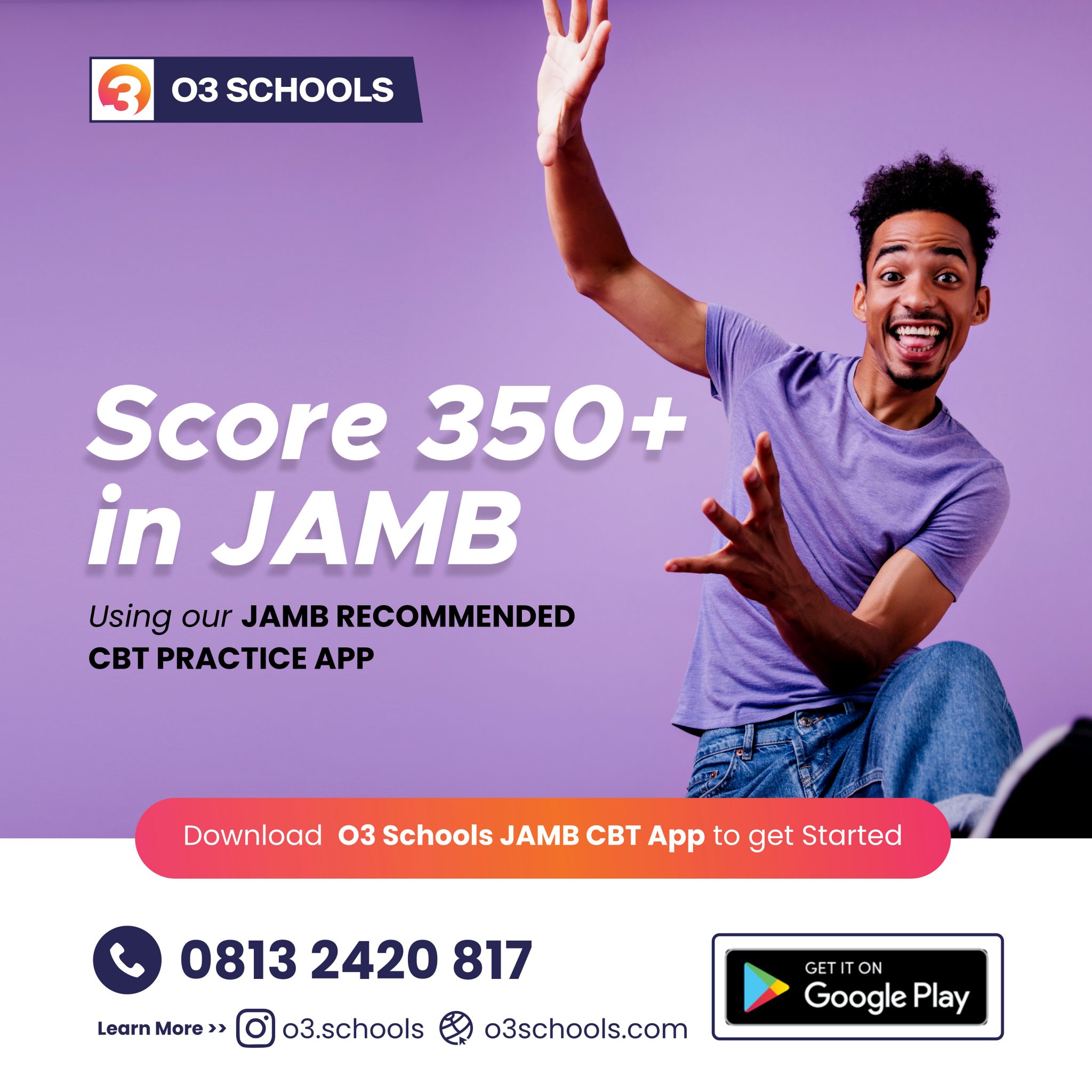 On the 2021 registration platform, Candidates are to note that their 1st choice can be a College of Education, University, Innovative Enterprise Institutes, Polytechnics/Monotechnics, NDA (Nigerian Defence Academy) or Nigeria Police Academy.
I Am Writing JAMB For The First Time. How Do I Make It In One Sitting?
As I have always said, JAMB does not have new questions to set.
They only keep repeating questions and re-modifying the old ones.
Also, I have also remembered telling you that the reason you will probably fail JAMB when writing for the first times is relying only on your secondary school knowledge.
Read the article on the link below to see why students may fail jamb in 2022/2023 and how to avoid them
Top 10 reasons why you may fail JAMB 2022/2023
To tell you the truth, it is not enough. Furthermore, you can make it in just one sitting if you manage your time well. You also need to focus and study effectively.
Is JAMB 2021 Registration Form Really out?
Yes, JAMB 2021 registration form is out online. Although, registration has not started. Registration will begin December 2021 as rightly said by JAMB officially.
However, I am going to inform you when it is time to go register in any accredited center.
Likewise, you can always check the JAMB website for more details.
Where & How to Obtain Jamb 2022 Registration Form – How to Register JAMB 2022– Step by Step Guide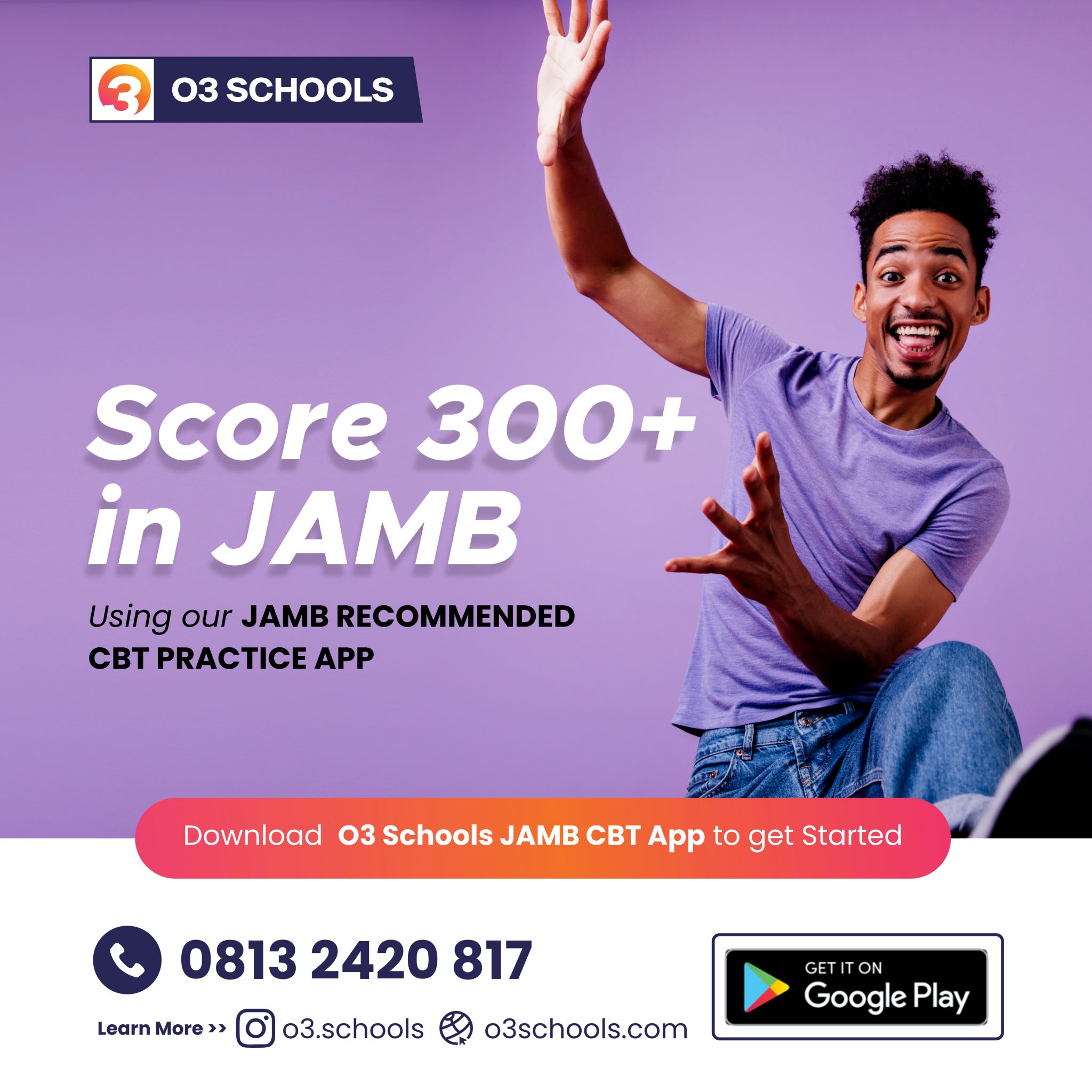 Download JAMB Approved CBT Practice App 2022 With Summary And Likely Questions From JAMB Novel "The Life Changer", Click Here To Download NOW
1. PROFILE REGISTRATION:
One Cell (mobile) number can be used by one candidate The Cell phone number used for the text message is automatically tied to the Candidate's name and will be used in all communications related to his/her 2021 Application/Examination
Candidate sends his/her name [Surname, First-Name, Middle-Name (if any)] by text (SMS) to this should be maximum of 38 characters + 2 spaces between names = 40 characters in all to 55019 e.g Tinubu Adamu Odumegwu (Surname and first name are mandatory)
A Profile Code of 10 characters is received by the candidate on the same telephone number
2. SELF HELP IN CASE OF MISTAKE/LOSS OF PROFILE CODE:
To correct a mistake in candidate's name, send the [CORRECT Surname First-Name Middle-Name] to 55019 as a text message from the same mobile number
To retrieve a lost Profile Code, send [RESEND] to 55019 as text message from the same mobile number
3. JAMB ePIN SELLING POINTS The ePIN outlets are:
NIPOST and eleven Participating Banks (ACCESS, ECOBANK, FIRSTBANK, FCMB, FIDELITY, JAIZ, SKYE, STERLING, UNION, UNITY and ZENITH)
Four Mobile Money Operators: Paga, e-Tranzact (PocketMoni), TEASYPay and Packway Projects (Readycash)
Two participating Micro Finance Banks: FUD MFB (Dutse) and Regent MFB (Abuja)
Two online Payment Platforms: SystemSpecs (Remita) and InterSwitch (Quickteller)
POS (Citi-Serve)
ATMs of banks listed in 5C (i) above (InterSwitch)
USSD (NIBSS & ERCAS) for mobile banking
Nigerian Embassies in Abidjan, Accra, Addis Ababa, Buea, Cotonou, Jeddah, Johannesburg and London
4. DUTIES OF PARTICIPATING BANKS/OUTLETS:
Collect the Profile Code from candidate's phone
Collect payment and vend ePIN by SMS to candidate's phone
Facilitate POS Payment, if necessary
Issue Evidence of Payment
Collect Centre Service Fees, if requested by the CBT Centre
You can find JAMB updates under the admission thread in the O3schools.com website.
Do you want to score above 280+ in JAMB 2022? Download JAMB CBT APP now.

Click Here To Download Now.
Just click on the drop down on admission thread. Then you will see JAMB, WAEC, NECO, GCE and POST UTME. Select the one relevant to your query.
Please I need Info On JAMB's Website
A lot of students purchasing JAMB 2022 registration form do not know JAMB's website.
This is a tool you need if you are going to succeed in JAMB 2021.
This is because, no matter the information other sources give you, you can only get first hand information there.Therefore, to get information on JAMB's website, go to www.jamb.org.ng.
Difference Between JAMB Website And JAMB Portal
JAMB's website is www.jamb.org.ng as described above and it is where you can get first hand information on JAMB updates.
In the other case, JAMB portal gives you information about all result checking processes and registration processes.
Likewise, JAMB portal offers you the opportunity to do change of course and correction of date or change of institution.
The official Jamb portal is jamb.org.ng/efacility
How Do I Access My JAMB Result?
Accessing your JAMB result is pretty easy. It's in fact, as easy as ABC.
JAMB result can be accessed on JAMB portal as stated above. You can also access your result anytime online on JAMB's portal.
Moreover, in recent times, JAMB sends you your result immediately after the exam. Nice development right?
However, we have also compiled a list of the Universities right here on Nigeria that do not require the use of JAMB result as well as how to chrck your JAMB result for 2021/2022 right here on the links provided below.
Universities In Nigeria That Do Not Require JAMB Result | Schools That Don't Use JAMB
JAMB Result Checker 2022/2023 For Free | How To Check JAMB 2022/2023 Results
Recommended:- How To Score 300 and above in JAMB 2022
JAMB Change of Course And Institution
This window opens and also closes. It does not open forever.
It is an opportunity to make all necessary corrections to the errors you have made before now.
You can change your course if your JAMB score goes below or above your expectation to your taste.
Likewise, you can change your institution to the one your JAMB score meets its requirements.
JAMB's change of course and institution usually comes out after JAMB has been written. Grab the opportunity while it lasts.
To see how to purchase the JAMB change of course and instituition form which costs a N1000, read the article in the link provided below.
JAMB Change Of Course & Institution Form 2022/2023
What Is JAMB Saying About Their Cut Off
Right up till now, JAMB has pegged their cut off as 120 for Universities and 100 for polytechnics and colleges.
Although this not mean top federal universities will use this cut off though.
What JAMB meant was that the minimum any federal university should accept is 120. Hope you understand now.
Furthermore, this means that universities and polytechnics can decide to increase it but it should never be below 120.
See the JAMB cut off marks for polytechnics as well as universities for 2022/2023 below.
JAMB Cut Off Marks For Universities and Polytechnics |JAMB 2022/2023 Cut Off Marks
Are There Any Universities That Accept A Cut off Of 120?
Do you want to score above 280+ in JAMB 2022? Download JAMB CBT APP now.

Click Here To Download Now.
Yes of course, there are universities that accept a cut off of 120, 130,140,140,150, 160,170 and above. I have explained what JAMB meant by 120 cut off above. It will needless repeating it.
See the complete list of universities that accept 120 as cut off mark for 2021
When Is JAMB 2022 Exactly Coming Out?
Jamb 2021 Registration will begin from April 8th 2021 and end on May 15th 2021.
In 2021, there were a lot of administrative issues.
In fact, there was a change in administration and this delayed JAMB Registration form from coming out on time.
JAMB 2021 registration form will come out earlier than last year.
Jamb 2021 Registration will begin from April 8th 2021 and end on May 15th 2021.
After Paying For JAMB 2021 Registration Form, Are There Any Other Additional Charges?
Just like 2022, after payment of registration from, there are no other additional charges. You may have not to worry.
Does JAMB Still Accept Awaiting Result?
JAMB has made it clear that candidates awaiting their results can register or purchase the JAMB 2022 Registration Form.
Likewise, they are also expected to upload it before a stipulated time as was in 2022
Certainly, this date will come when WAEC has released 2022 results.
Will DE Students Purchase JAMB 2021 Registration Form?
Nope. DE candidates will not need to purchase JAMB 2021 Registration Form. I have extensively written on JAMB DE registration guide 2022/2023
Can I Register For JAMB and DE At The Same Time?
Of course, as it has always been. You can register for JAMB as a fresh JAMBite or take the Direct entry Exam.
Are CBT Centers Suppose To Collect Collect Money For Helping People To Create One's Profile On JAMB's Portal?
Pretty a long question right?. Note that, JAMB centres are supposed to collect a sum of just 700 Naira to help you create your JAMB Profile. Although creating one is very easy and it has been clearly spelt out here.
Read………….How to create your JAMB profile in 5minutes
Read Also…………..How to create GMAIL account for JAMB profile.
Can I Use The Same Email I used To Register JAMB last Year To Do JAMB 2022 Registration?
Of course you can use the same email. This means you already have a JAMB profile and all you need do is register and get Your EPIN.
Here is how you can purchase your JAMB Epin for 2022/2023
Easiest Ways On How To Purchase JAMB 2022 ePin For Registration
Then below is how to recover your lost Epin after you have made payment.
How to Recover Lost ePIN after Payment
i. If ePIN is not Received or Lost, send [UTMEPIN] or [DEPIN] to 55019 for UTME or DE respectively from the unique numberii. The ePIN would then be retrieved and delivered on the candidate's unique number
After successful payment and obtaining ePIN, candidate should proceed to any of the jamb accredited CBT centres to complete his/her registration
ii. In line with the Board's regulated registration exercise, only the accredited Computer Based Test Centres and JAMB Offices will be allowed to register candidates
iii. Each candidate should visit any accredited CBT centre with his/her personal details, the profile and evidence of payment
Do you want to score above 280+ in JAMB 2022? Download JAMB CBT APP now.

Click Here To Download Now.
Is The Optional Mock Examination Compulsory For JAMB students?
Do you want to score above 280+ in JAMB 2022? Download JAMB CBT APP now.

Click Here To Download Now.
This question may sound very easy but its not. No question is easy to answer because everything is subject to change.
Nevertheless, you and I can see there that its optional and therefore its not compulsory.
When Is The JAMB Mock Exam Open For Registration?
JAMB 2021 mock exam is not yet open for registration but I will surely update you when it begins.
How Much Is JAMB 2022 Registration Form?
The Joint Admissions and Matriculation Board, JAMB, has said it is not going to reduce the cost of the Unified Tertiary Matriculation Examination (UTME) for 2022 exercise.
In the past few years, the cost has remained at N5,000. But there have been calls for a downward review following a constant remittance of over N7 billion realized from the sale of forms and other miscellaneous services by the Board.
JAMB Registrar, Mr. Ishaq Oloyede told journalists on Thursday in Abuja, that it is yet to give it a thought. He added that the call for the reduction of the registration fee of its candidates is baseless.
Oloyede questioned why the agitators are not asking other boards like WAEC, NECO, NABTEB to reduce the cost of their exams.
"The secret was that we have means of managing the resources properly to the point that we now have what could be called surplus.
"That was largely because we are open enough to return the surplus to government. That might be the reason for the intense call for downward review of the cost," Oloyede said.
However, he said the exam body would only follow directive from the appropriate authorities on issues that concern cost of the UTME forms.
"If the government feels we should adjust, we will adjust and not as a result of unqualified, baseless request in some quarters," he said.
The JAMB 2021 Registration Form will now cost around N3,500 only. However, we are not entirely sure of the break down until the registration fully begins.
See how to fill JAMB 2022 Form Here
Please What is The Order Of Choice Of Institution
Do you want to score above 280+ in JAMB 2022? Download JAMB CBT APP now.

Click Here To Download Now.
In JAMB 2021 registration, you can choose a university as 1st choice or second choice. The order is as follows
Monotechnics
Colleges of Education
Innovation Enterprise institutes
https://o3schools.com/list-of-courses-offered-in-nigerian-defence-academy-nda/Nigeria Defence Academy
What Novels Are We To Read For JAMB 2022?
There are two novels for JAMB 2022 and they are below;
In Dependence …………………….JAMB UTME
The Last Days At The Forcados High School………………. Direct Entry
List Of Approved CBT Centers In Nigeria
We have done a very comprehensive work on the list of approved CBT centres in each state of the federation foryour sake. Endeavour to register in centres that ha not been blacklisted by JAMB.
Complete List Of Blacklisted JAMB CBT Centres & Their Offences 2022/2023
Check the registration center nearest to you for easy registration.
JAMB 2022 Syllabus
Likewise, for ease of access, I will leave it in the link below;
JAMB Brochure 2022/2023
If you need access to the JAMB brochure for 2022/2023, it has been full dealt with in the article found below. You can now go ahead to download the PDF version of all of the JAMB Bochure.
How will I Know which Course to Apply for During Jamb 2022 Registration
Do you want to score above 350+ in JAMB 2022? Download JAMB CBT APP now.

Click Here To Download Now.
So many people often make mistakes during jamb registration especially when choosing they Jamb subject combinations.
However, Jamb 2022 syllabus for Jamb 2022/2023 registration is now out so that students registering for it can now which course and the appropriate ones to apply for.
JAMB 2021 subject combinations for all COurses
How To Register For JAMB 2022
To get your JAMB 2022 registration form and register for JAMB 2021 will be same as last year. To register, follow the link below;
How To Succeed In JAMB 2022
I intentionally wanted you and I to round up this.
This is because after studying this guide successfully, it will not sound good if you don't succeed in this endeavor.
To succeed, you have to prepare.
I have worked on a lot of contents to help you prepare. I will leave them in the link below for your consumption.
Read also thoroughly the complete guide described in the introduction.
Registration Process at CBT Centres
The candidate presents the ePIN at any JAMB accredited CBT Centre for completion of registration. The name of the candidate as typed by the candidate on his/her phone when registering the profile comes up automatically on the input of the e-PIN by the CBT centre
Candidates are to:
1) Pay NOT more than N700 as Service Charge to the CBT Centre
2). Provide Biodata including Date of Birth, Nationality, State of Origin, Local Government, Gender, e-mail address, among others
3). Provide choice of institutions and programmes (disciplines)
4). Provide qualification with grades and dates, if not awaiting result
5). Upload relevant certificates, if not awaiting result
6). O/L and or A/L grades are to be provided by candidates. Candidates who are awaiting results should supply the results online as soon as they are available on JAMB's portal. No recommendations from any Institution will be considered by JAMB if the candidate has not supplied his/her result on the portal of JAMB
7). Supply JAMB registration number for previous institutional certificates for DE only
8). Provide UTME subjects and choice of examination town(s) for
(a) Mock examination (optional)
(b) Examination for UTME (actual examination)
9). Do picture capture (no scanning of passport photograph)
10). Do Biometric enrolment (ten fingers)
11). Review entries and confirm correctness
12). Print Registration Slip USING BIOMETRIC AUTHENTICATION
13). Collect, at no other cost, the reading text and CD
14). Each Candidate is to collect his/her e-slip at the end of registration as evidence of registration
15). There will be no offline registration, as all the accredited CBT centres have been empowered for real time online registration. No candidate should register at any centre other than the accredited CBT centre and JAMB State-Offices. Any candidate who is registered outside approved centres will be identified and disqualified
JAMB General Entry Requirements 2022
The general entry requirements for admission into the First Degree, National Diploma (ND), National Innovation Diploma (NID) and Nigeria Certificate in Education (NCE) programmes in Universities, other Degree-Awarding Institutions, Monotechnics, Polytechnics, Innovation, Enterprise Institutes and Colleges of Education are available in the e- Brochure which would be given to each Candidate at the accredited CBT centres and JAMB state offices.
Candidates with one of the following qualifications may be considered for admission by Direct Entry:
(a) A minimum of five (5) GCE/WASCE credits at not more than two sittings with at least two Principal or Advanced level G.C.E. and the others.
(b) Two passes at the IJMB Advanced Level Examination,
Cambridge moderated Schools of Basic Studies Terminal Examination, JUPEB or Institute of Baccalaureate from recognized institutions with SSCE/GCE, NTS/NBC credits equivalent in three other subjects (SUBJECT TO UNIVERSITY REQUIREMENTS).
(c) Passes in two major subjects in the NCE with S.S.C.E., NTC/NBC credits or equivalents in THREE other subjects (mainly for Education Courses) and ND. Education may be accepted as a third A' Level subject for those taking courses in Education. (d) Minimum of lower credit grade in National Diploma or National Innovation Diploma including the O'Level requirements.
(e) Candidates are to note that they will be required to provide their JAMB registration number which they used in gaining admission to NCE, Diploma etc for Direct Entry admission.
JAMB General Information for Candidate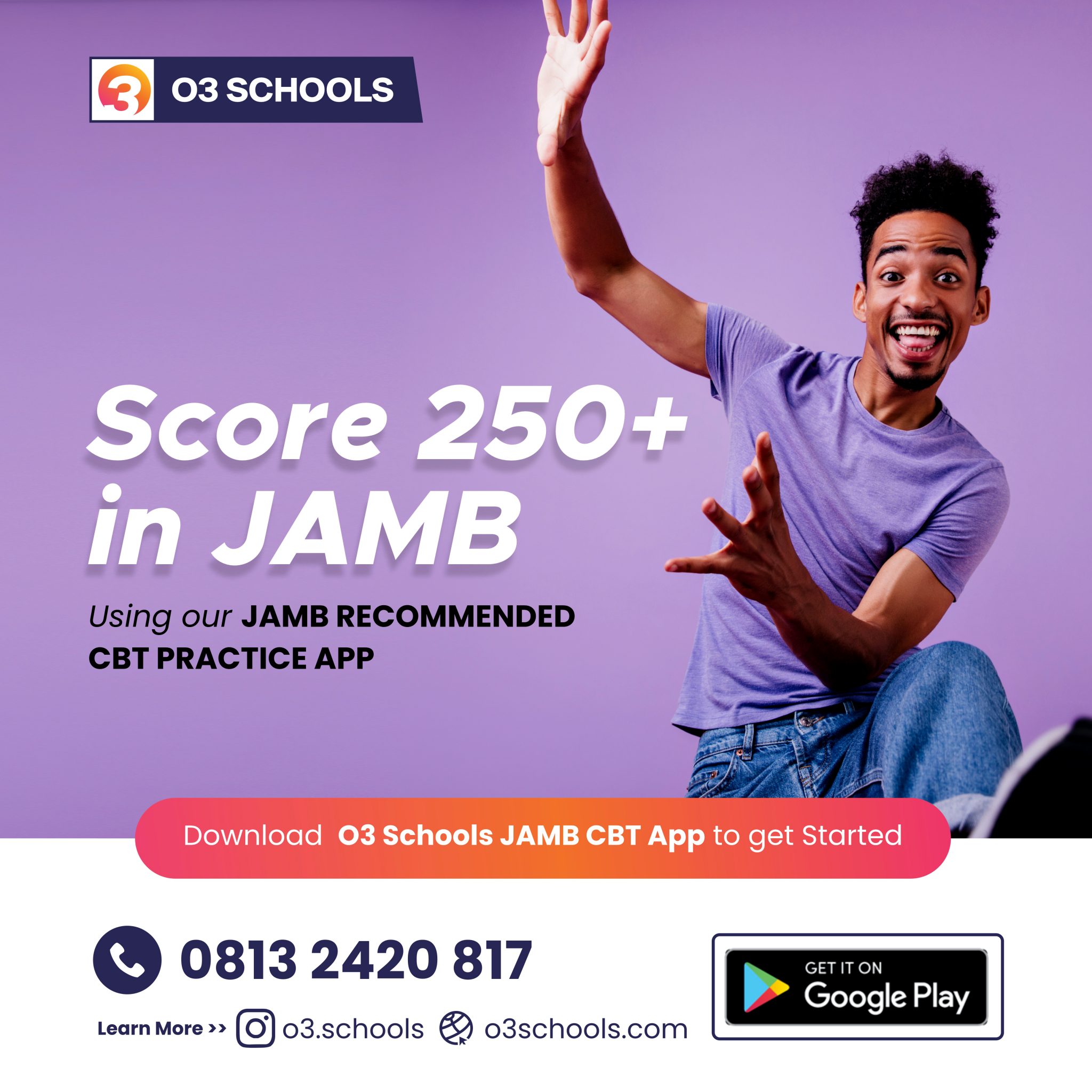 Do you want to score above 350+ in JAMB 2022? Download JAMB CBT APP now.

Click Here To Download Now.
JAMB 2021 Help | Summary Of "IN DEPENDENCE" Novel | Questions & Answers On Independence
Summary of The Last Days At Forcados High School by A.H. Mohammed
Summary Of Sweet Sixteen For JAMB Examination 2022/2023
All candidates must mandatorily register their profiles through text messages as illustrated above before proceeding to buy the ePIN
The registration fee is non-refundable
As it is the practice, centres are allowed to charge not more than Seven Hundred Naira (₦700)only as registration fee. Any centre that charges more than Seven Hundred Naira (₦700) should be reported to JAMB for appropriate sanctions
ll CBT centres have been mandated to select any of the participating banks, MMOs, MFBs, etc. These financial institutions are to be present at the CBT centres for the purpose of collecting all fees. No CBT centre staff is allowed to conduct direct cash transaction with the candidates
andidates are advised to read and understand the guidelines on admission and instructions on how to complete the online registration before commencing the process of registration,
Multiple registrations are not allowed. Candidates who register more than once will be identified and disqualified
Candidates should note that they are required to be present and take live photograph which will be embossed on their result slips and admission letters. No scanned/stapled passport photograph is allowed
Candidates are to note that irrespective of their choice of course of study, they will also be tested on a general text: "In Dependence" by Sarah Ladipo Manyika for UTME and "The Last Days at Forcados High School" by A.H. Mohammed for Direct Entry Candidates
Candidates/Officials would not be allowed to enter into the examination centre with wristwatch, Phone, electronic device, or any pen/biro. Only common pencil is allowed
Candidates are warned that the Board does not require nor authorise the services of ANY cyber cafe or establishment other than the accredited CBT centres for this exercise
Lastly, don't forget the place of God in this struggle and God will crown all your efforts with success. If you agree with me, type "AMEN" in the comment box with a whole lot of other questions I am always ready to answer.
That's all I can take on the topic "JAMB Registration Form 2022/2023 Finally Out | Complete Guide & Registration Details".
Thanks For reading
Keep Sharing Until All your friends and well-wishers see this.
Do you want to score above 280+ in JAMB 2022? Download JAMB CBT APP now. Click Here To Download Now.
Universities In Nigeria That Do Not Require JAMB Result | Schools That Don't Use JAMB
What Is JAMB Point System 2022/2023? | JAMB Point System Calculator
JAMB Change Of Course & Institution Form 2022/2023 Out | Jamb.org.ng
How To Print Original JAMB Result Slip | Original JAMB Result Portal [Jamb.org.ng]
JAMB Admission Letter Printing 2021/2022 & All Years (UTME/DE) | JAMB Admission Letter 2022/2023
JAMB Admission Status Portal 2022/2023 and How To See Admission Status On JAMB's Website for 2022/2023
How To Check If You have Successfully Matriculated As A Student In Any School
Is It Possible To Score Above 300 In JAMB? | See List Of The Top 7 JAMB Scorers In 2022/2023
How To Answer JAMB Use Of English Questions In JAMB 2022/2023
How To Check JAMB 2022/2023 Result Online
See the complete list of universities that accept 120 as cut off mark for 2022/2023
JAMB Change Of Course & Institution Form 2022/2023
Universities In Nigeria That Do Not Require JAMB Result | Schools That Don't Use JAMB
JAMB Result Checker 2021/2022 For Free | How To Check JAMB 2022/2023 Results
How To Score 300 and above in JAMB 2022/2023
JAMB 2022/2023 subject combinations for all COurses
How to create your JAMB profile in 5minutes
How to create GMAIL account for JAMB profile.
JAMB 2022/2023 Help | Summary Of "IN DEPENDENCE" Novel | Questions & Answers On Independence
Summary of The Last Days At Forcados High School by A.H. Mohammed
Summary Of Sweet Sixteen For JAMB Examination 2022/2023
Complete List Of Blacklisted JAMB CBT Centres & Their Offences 2022/2023
Easiest Ways On How To Purchase JAMB 2021 ePin For Registration