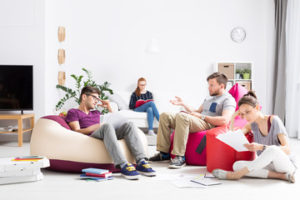 10 Top Secrets Of Bright Students
This Post on "10 top secrets of bright students" aims to expose what the top students in your class to be academically sound.
The truth of the matter is that different people have different ways they classify students who are bright.
Nevertheless, this post seeks to cut across all the factors that will be considered before tagging a student as a bright student.
Therefore, after you and I have gone through this article, we should know where to place ourselves.
Furthermore, it will make us take a shift to the right position.
However, this is not time for the bright students to be complacent. They need to keep striving to improve and beat records.
Then if you are ready, take a chill cup of chapman and head to the topic "10 top secrets of bright students" right away.
The 10 Top Secrets Of Bright Students
If you are a bright student or want to be one, the following points apply to you;
Bright Students Are Determined To Study
It is often said that determination is stronger than the spirit of witchcraft.
A bright student is one who is determined to keep doing what needs to be done even when you don't feel like doing it.
If you want to be among the bright students in class, you can't take a day off from being determined.
In fact I think its important to note that the difference between who you are and who you want to be is what you do.
No matter how difficult a particular course is, if you stay determined, the way to studying it will be found.
You can't decide to stop when you are not there yet.
Finally, note that you have what it takes, but it will take everything you have.
This is almost the same as the first point on the 10 top secrets of bright students.
Bright students realize that great things take time, so they never give up.
They realize that they were given the life they live because they are strong enough to live it.
They don't give flimsy excuses.
Bright students realize that a winner is a dreamer who never gives up.
Therefore, never stop believing, never stop trying and never give up because your day will come.
They have inherent motivation.
The best type of motivation is the one from within.
This is the type of motivation that steers up new challenges and causes great things to be made.
Bright students don't need to attend motivational lectures or seminars to be academically bright.
Bright students know how to take a bold step even when it is not convenient.
Likewise, when things get tough, they remember their internal motivation which has always brought them out of difficult situations.
It is this internal motivation that them to keep going.
This should have come into the 2nd place on the "10 top secrets of bright students".
They immediately re-organize themselves and agree when they make a mistake.
This act makes them learn even better.
C.S Lewis once said and I quote "humility is not thinking less of yourself, it is thinking of yourself less".
Bright students understand and see the beauty of simplicity.
They respond to students who have academic challenges and you cannot never catch them boosting of what they can do.
They realize that no matter how educated, talented, rich or cool they are, its how they treat people that matters most.
Integrity is everything.
Therefore, if you want to be a bright student,learn to put others first by giving up what you think you deserve.
They Don't Live Their Lives To Please Others
Life is too short to be unhappy.
Bright students don't live their lives to please others.
They realize that sometimes they have to do what's best for them and their lives and not what is best for everyone else.
Whether you like it or not, people will judge you.
Therefore don't live your life pleasing others.
Lastly, life is to short to waste time waiting for other people's approval on how to live it.
Bright Students Never Stop Learning
Bright students are versatile when it comes to intelligence.
They continue to pick something reasonable every passing day to increase their brain memory.
Bright students know that life never stops teaching.
Lastly, if you are not willing to learn, no one can help you.
Then, if you are determined to learn, no one can stop you. Keep learning.
They Don't Give Excuses For Failure
Bright students never give excuses for failure.
They wake up with a smile knowing that they will accomplish what others are too afraid to do.
Even when others are quitting, they keep going.
They realize that success in life comes when they refuse to give up.
Bright students have strong goals and therefore no obstacles, failures and loss can weigh them down.]
They only serve as an extra motivation.
Remember that 500% of failures come from people who have the habit of making excuses.
Basically, to manifest what you want in life, you must first get clear about what it is.
They know that everything begins in the mind.
To see clearly, they need a clear vision.
They also of course have a strong focus on the vision.
Bright  students don't in any direction but ahead.
Steve Jobs once said that a vision is what you need to make the world a better place.
They surround Themselves With People Of Like Minds
This is the 9th out of the 10 top secrets of brilliant students.
Bright students eliminate tormentors from their lives and surround themselves with mentors.
They surround themselves with people that inspire them to achieve more.
It is not often because you cannot do it yourself.
It is because you can do it much better with a great support network.
Finally, you need to surround yourself with people who know more than you do and who can make you better at what you do.
They Don't Judge/Mock Other Students
This is the last point I will discuss on the 10 top secrets of bright students.
Bright students observe and learn from the wrong doings of others.
They realize that every time they judge others, there is something within them they don't want to face.
No one is perfect; isn't it?
So before you head to judge other people, make sure you are perfect.
And that's how we draw the curtain on the 10 top secrets of bright students.
Read also on
How to remember 900% of what you have read