Pass UNIBEN Post UTME Easily With Sharp Tricks | 100% Working Tricks To Get Successful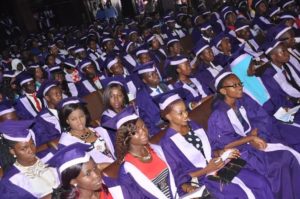 UNIBEN is one of the best universities in Nigeria, hence the name UNIBEST.
Today, you and I will take a quick look on how to pass UNIBEN Post UTME easily.
There is nothing more than having confidence that which ever way questions are set, you will pass UNIBEN Post UTME easily.
Early Preparation
You and I know that proper preparation prevents poor performance.
You are not expected to wait few days to the exam before preparing for it.
There are many ways you can prepare for UNIBEN post UTME.
This can range from taking your personal study very seriously, learning the techniques of time management, attending tutorials and training to remember what you have read easily.
In fact, this is a no brainier as you would already prepared effectively during your JAMB and WAEC exams.
Look for a quite place like the library to study.
In fact, UNIBEN has some few libraries and they are below;
Deparmental libraries
Faculty Libraries
Library Extension
MTN library
John Harris Library
The John Harris library is the schools main library and you can't access it except you are a cleared student.
Likewise, you can't access the faculty and departmental libraries too because of the same reason.
Furthermore, You must be a UNIBEN student before you begin to enjoy the benefit of the MTN E library..
But, the Library Extension is accessible to both students and non students.
So why not start making yourself feel at home and patronize the Library Extension if you are around the school?.
It can serve as a confidence boost.
If you need direction as to where it is, drop it in the comment box.
Few years back, when I wrote my UNIBEN post UTME, I was so filled with confidence. I prepared so much up to the extent that the air I was breathing was a air of success.
Therefore, think in that direction.
If your cut off is 70, set a target of 90 so that even if you score 81, you will already have succeeded.
Forget about the past and focus on what is now by staying positive and you will pass UNIBEN Post UTME easily.
In my last post on how to beat Admission cut off, I stressed the importance of past questions.
In light of the present day realities, there is nothing new UNIBEN has to set.
Likewise, you can also incorporate other past questions such as JAMB and WAEC.so that you can be armed to the teeth.
In fact with careful study, I have discovered that the comprehension passages set in UNIBEN post UTME are WAEC passages.
So you may want to take advantage of that and consume all the WAEC comprehension passages.
Moreover, they also take their Economics, physics, chemistry and Mathematics questions from WAEC past questions.
Finally, with all these tips, trust me all that is left is self believe and you will pass UNIBEN Post UTME easily.
O3schools Team Wish You Success In Your Post UTME Exams.
Ask any type of question you can below using the comment box and I will reply you ASAP.