Have you been searching online on how to go about checking "WAEC GCE Result 2018 for the August/September 2nd Series Exam" and you have not gotten the right platform to do that?, then you are in the right place.
We have decided to write this guide as a result of the candidates who have been asking us different questions concerning when the WAEC GCE result will be out for 2018 August/September series examinations.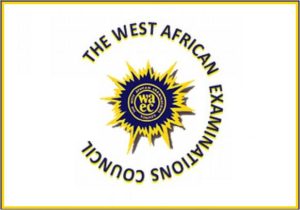 However, right here in this article, you will get all the information you must have been searching online for concerning WAEC GCE result 2018 as well as satisfy the curiosity of all those searching online for [waec gce result 2018, gce result checker, waec gce held result, is gce result out, waec gce 2018, waec result, waec gce result 2018, waecgce2018 result, WAEC GCE Result 2018 (August/September 2nd Series Exam) Released | Check Yours Here].
Without wasting further ample time, lets head to how the topic on How to check WAEC GCE result 2018 for August/September 2nd Exam Series.
WAEC GCE Result 2018 (August/September 2nd Series Exam) Released | Check Yours Here
This is to inform the general public and especially, candidates that participated in the 2018 August/September West African Senior School Certificate Examination, WASSCE  for Private Candidate s(popularly known as WAEC GCE) that their results are now available online.
2018 WAEC GCE Results have been successfully uploaded online and it is accessible from the WAEC official result checking website.
Firstly, lets quickly browse through the Success rate
WAEC GCE Success Statistics
39, 557 candidates obtained credits and above in a minimum of five subjects including English Language and Mathematics. The figure represents 35.99 per cent of 109, 902 candidates that sat the examination.
Mr Olu Adenipekun, Head of National Office (HNO) of the WAEC, stated this while announcing the release on Wednesday, November 21, 2018.
According to him, 63,037 candidates representing 57.36% obtained credits in five subjects excluding Mathematics and English.
He added that a total of 112, 567 candidates registered for the examination in Nigeria, out of which 109, 902 sat the examination.
"Out of the total number of candidates that sat for the examination 107,749 candidates have their results fully processed and released while 2,153 candidates have a few of their subjects still being processed due to errors traceable to the candidates in the course of registration or writing the examination. Such errors are being corrected by the Council to enable the affected candidates get their results fully processed and released subsequently,"
Adenipekun also said that 54, 378 male and 55, 524 female candidates sat for the examination which took place in the five members' countries from August 14, 2018, to October 4, 2018.
How to Check WAEC GCE Result.
Go to WAEC result checking portal @ www.waecdirect.org.
Enter your 10-digit WAEC Examination Number.  (This is your 7-Digit centre number followed by your 3-digit candidate number eg. 4123456789)
Enter the 4 digits of your Examination Year eg. 2018
Select the Type of Examination  i.e. PRIVATE CANDIDATE RESULT
Enter the Card Serial Number found on the reverse side of your Scratch card.
Enter the Personal Identification Number (PIN) on your Scratch card
Click Submit and wait for the results window to come up
How to Check WAEC GCE August/September Result via SMS.
In case you want to check your 2018 WAEC GCE result via sms, use the short code format below:
WAEC*ExamNo*PIN*ExamYear To short-code 32327 (MTN, Airtel & Glo subscribers)
For example -: WAEC*4250101001*123456789012*2013
Note: Ensure you adhere strictly to the format above. There should be no space in the message.
Wait for your result to be delivered to your phone via SMS. (SMS Cost N30 Only)
Hint: you can only use your result checker 5 times, so use it judiciously;
Above is a comprehensive guide on how to check Your WAEC GCE result .
That's the much we can take on the topic "WAEC GCE Result 2018 (August/September 2nd Series Exam) Released | Check Yours Here".
Thanks For Reading