JAMB Profile Creation 2023/2024| Create JAMB Profile In 5 Minutes Without Errors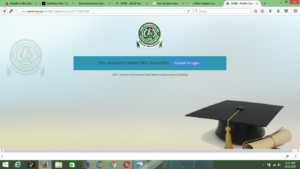 If you have been searching for JAMB Profile Creation 2023/2024 | Create JAMB Profile In 5 Minutes Without Errors, jamb profile creation 2023, jamb profile confirmation code, jamb result, www.jamb.org.ng 2023, jamb reprint, jamb 2023, jamb admission status, www.jamb.org.ng portal, then you are in the right place.
Jamb Profile creation is as easy as A,B,C if you know exactly how to go about it. This JAMB profile creation resulted after the last JAMB CBT update.
SCORE 350+ In JAMB Download and Install JAMB CBT APP NOW for practice. CLICK HERE
Message  O8132420817  on Whatsapp for more info on How to Activate After Installing
Your success is directly proportional to your smart work and Hard Work
Since JAMB completely got rid of the paper type examination which was considered to have a lot of inconsistencies, JAMB switched to Computer Based Test (CBT). In view of the present day realities, nothing is done offline anymore. To test the viability, uniqueness and speed of anything right now, it has to be online.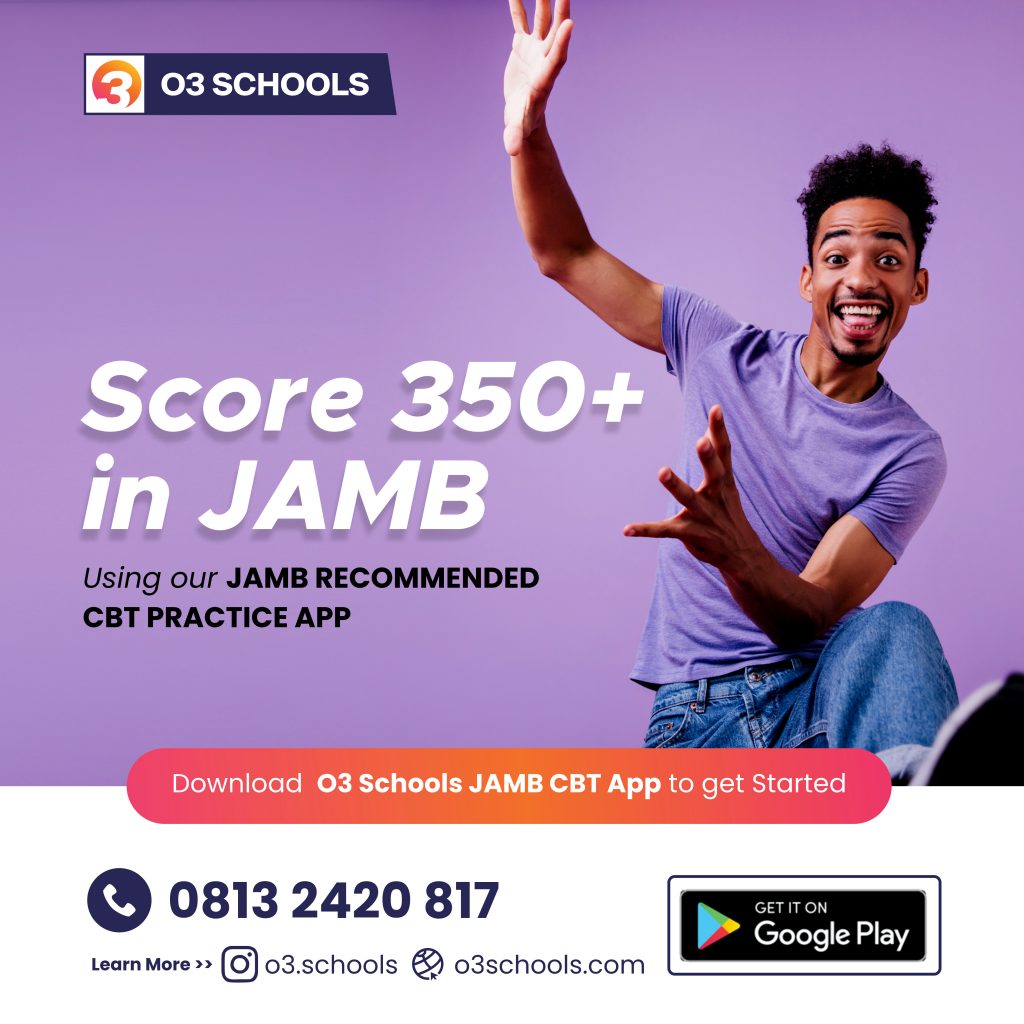 However, the JAMB profile creation was not the only change we have witnessed in JAMB so far. Also, there has been other developments on the JAMB registration and admission processes. Before you and I head to creating a JAMB profile, lets take note of the following.
It is advisable to use high end mobile devices or computer system to create your profile.
If you opt for mobile device as advised above, DO NOT USE OPERA MINI. This is because at times, opera mini doesn't load some fields such as the Local Government Area.
Ensure you log in to your profile. Observe the profile very well to make sure there are no errors before proceeding to get the E-pin.
Make sure you use the same email used to create profile to get the JAMB E-pin.
Fill in the details correctly. Enter you surname and other names. Ensure the names are consistent.
If you discovered a mistake already in step 3, there are two things involved; It is either
You wait for JAMB to announce correction of details on JAMB account
You create a new JAMB account
NOTICE:- Notice I said you should wait to observe your profile before proceeding to get the JAMB E-pin.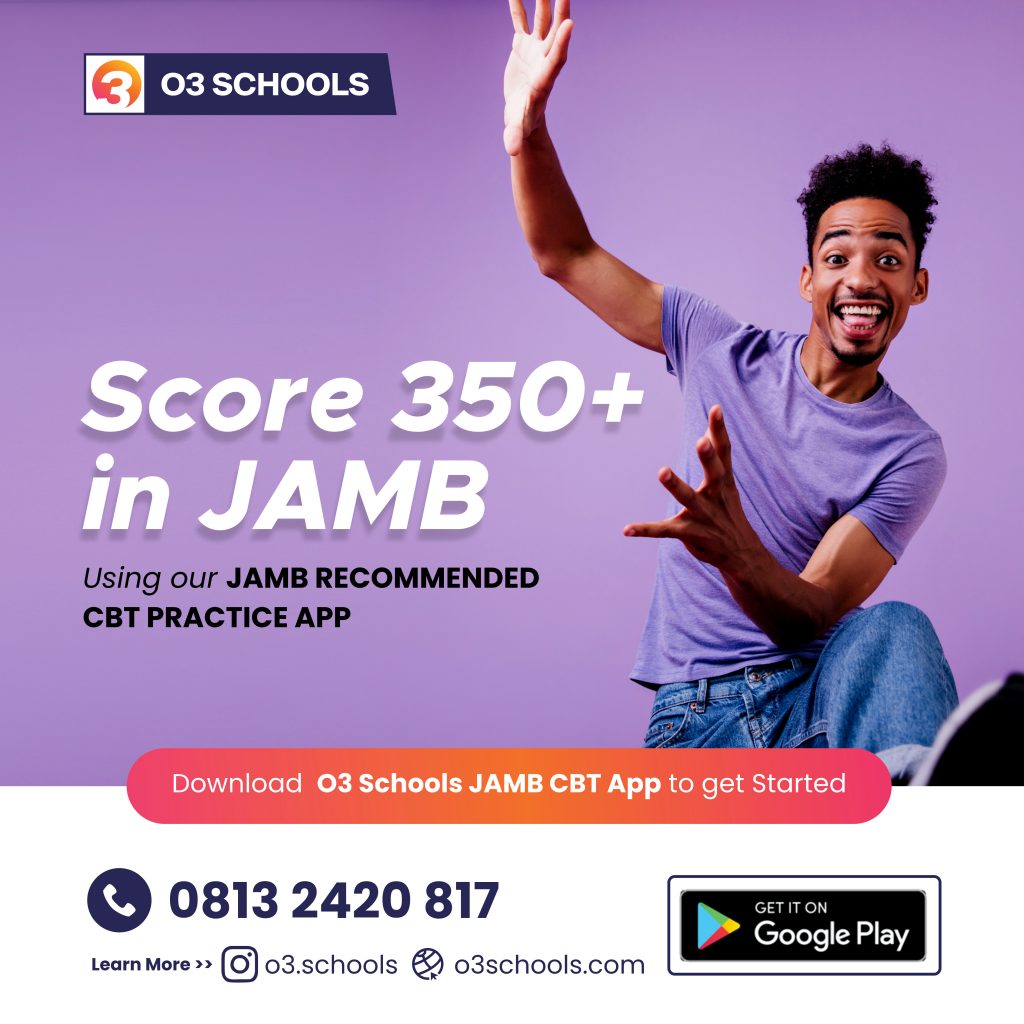 Waiting For JAMB To Announce Correction Of Details
JAMB is aware that a lot of mistakes can be made during the JAMB profile creation. Therefore, they usually announce the correction of details on JAMB profile. If you made any mistake during your profile creation, this is one way to correct it.
IMPORTANT:- However, if you did not observe step 3 and have already gotten your JAMB E-pin, the only way is to wait for JAMB to announce the correction of details on your account.
Create A New JAMB Account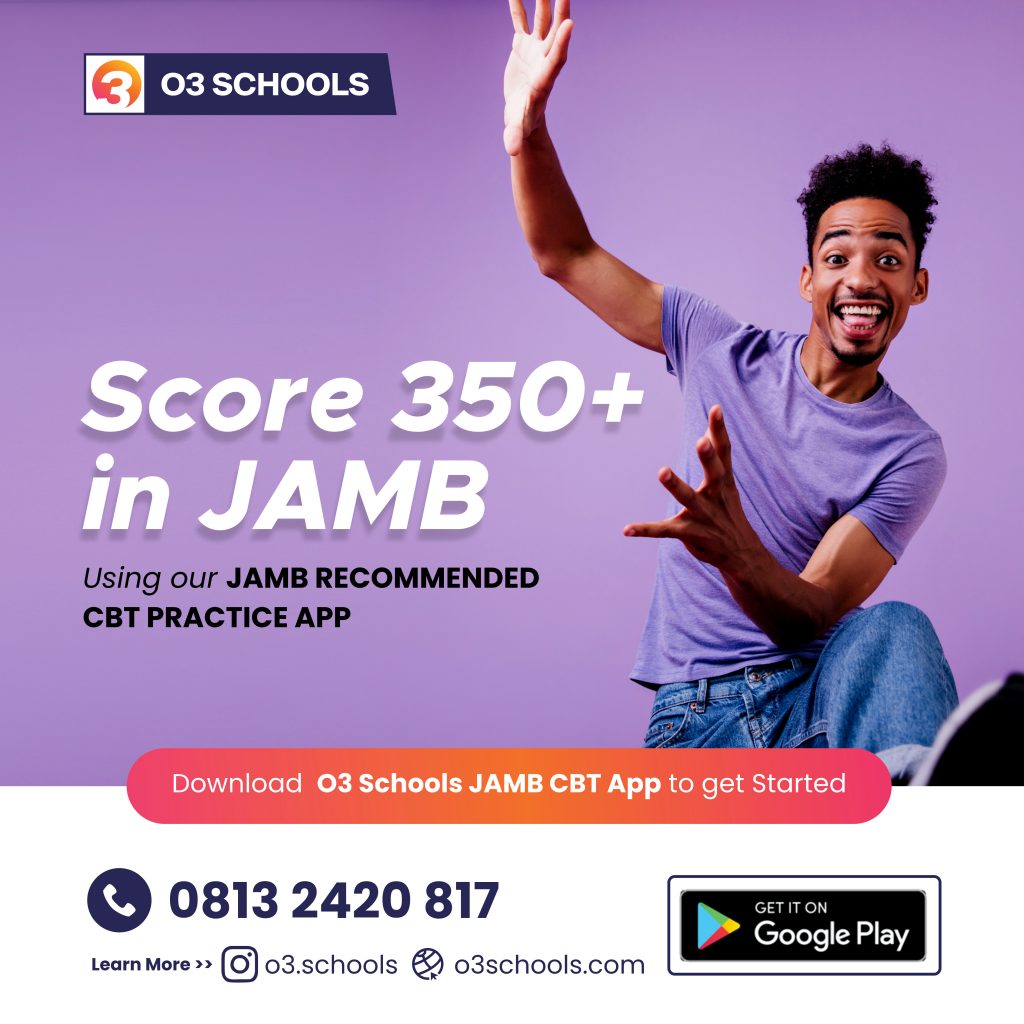 If of course, you have not done any registration or requested for the JAMB E-PIN. In order words, you took step 3 into practice, the best option to correct your mistake is to create another JAMB profile.
WARNING:- To clear the air, when JAMB said you should not create more than one account, they meant you should not register JAMB or write the exam with more than one profile.
To avoid stories that touch the heart, ensure you correct any mistake in your profile before proceeding to get the JAMB E-PIN.
JAMB Profile Creation
JAMB candidates as a matter of compulsion are now required to create JAMB profile before application. Furthermore, the JAMB official website and registration methods are all different now. You have to first create a JAMB profile in JAMB portal before proceeding to get the JAMB E-PIN. Afterward, you can now be allowed to do your registration.
You cannot play down on the importance of JAMB profile creation as the following will be completely accessible through your JAMB profile.
Examination centre
Status accessment
Result printing
Having said much, let you and go through the creation of a UNIQUE and STANDOUT JAMB profile.
HOW To Create JAMB Profile
A new page emerges. Enter your valid email address and other details and click on verify
Log into your email to verify the email sent you as shown in the screenshot above. If you do not find the email in your email folder, then check your spam folder. If it doesn't appear still, then just be patient.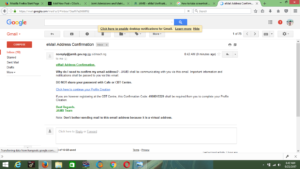 Click the link on your email and fill in your details. Your surname, first name and middle name, gender, DOB, phone, state of origin, email and password will be required as shown below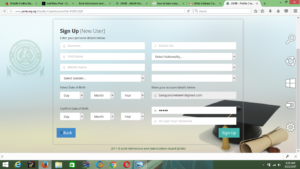 Then sign up and login to view your profile. Observe your profile as stated in step 3 earlier to ensure there are no errors.
You should get a message like the one below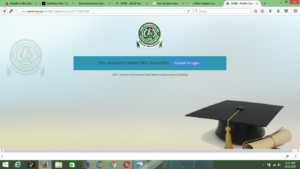 As you can see, you and I have successfully created a JAMB profile. Goodluck.
JAMB Profile Creation and Purchase of E-pin For New and Previously Used Numbers
ALERT! Previously Used Numbers for JAMB Registrations can only be re-used by the same Candidate (Not another candidate)
A Previously Used Number is a GSM Telephone Number (SIM) used for Profile Code Creation, e-PIN Vending and Registration in Previous Registration Exercises. This can be used for the 2023 Registration ONLY BY THE SAME CANDIDATE.
The Candidate who is using his/her previous number for the second or third time will use the same profile code to purchase the new e-PIN.
If the Profile Code has been forgotten, the candidate can send RESEND to 55019 and he/she would recover the Old Profile Code.
In other words, the Old Profile Code can be used by the same candidate to procure the new e-PIN. No new profile code is required.
However, the Candidate cannot change names by using CORRECT on this existing number as this Profile is already tied to the existing number (typically done before Registration)
Candidate can use the command UTMEPIN and DEPIN to retrieve 2022 UTME e-PIN after e-PIN purchase.
Candidate can register at any JAMB CBT Center with an existing Profile (e-Mail, Telephone Number, Profile code) which cannot be changed.
Existing Profile or already used number cannot be transferred to another candidate.
NEW NUMBERS
New Numbers will follow the normal pattern of Registration as prescribed and advertised.
Candidates will be able to register as normal by sending their Surname, Firstname and Middlename to 55019
Candidates will be able to send CORRECT to 55019 in case of error before Registration
Candidates will be able to retrieve newly generated Profile Code by using RESEND.
Candidates will be able to Purchase e-PIN from any accredited outlet using newly generated Profile code as usual.
Candidates will be able to use UTMEPIN and DEPIN after purchase of e-PIN to retrieve lost e-PIN
How to create JAMB Profile Online
Mobile:
To create a new profile, Send Surname FirstName MiddleName as SMS from your unique GSM number to 55019. Ensure the names are in the specified order and separated from each other by a space. e.g. Adewale Chukwu Adamu.
You will be charged N50.
Online:
Supply the required information.
Finally create your profile by clicking on '

Verify e-Mail

' button.
How to Upload O'Level Result on JAMB
First, verify your O'level upload by following the procedure below:
Log-in to your JAMB profile (https://portal.jamb.gov.ng/efacility_/)
Click on 'Check Admission Status,
Click on 'Access my CAPS'
Click on 'My O'level result to confirm if your O'level is uploaded.
After verification, if you are yet to upload your result, visit any nearby accredited JAMB CBT centre or JAMB office to upload your O'level result. Admission cannot be processed for candidates whose O'level status in CAPS indicates 'Awaiting Result'.
Universities In Nigeria That Do Not Require JAMB Result | Schools That Don't Use JAMB
What Is JAMB Point System | JAMB Point System Calculator
JAMB Change Of Course & Institution Form  Out | Jamb.org.ng
How To Print Original JAMB Result Slip | Original JAMB Result Portal [Jamb.org.ng]
JAMB Admission Letter Printing  & All Years (UTME/DE) | JAMB Admission Letter
JAMB Admission Status Portal  and How To See Admission Status On JAMB's Website
How To Check If You have Successfully Matriculated As A Student In Any School
Is It Possible To Score Above 300 In JAMB? | See List Of The Top 7 JAMB Scorers
How To Answer JAMB Use Of English Questions In JAMB
How To Check JAMB  Result Online
See the complete list of universities that accept 120 as cut off mark
JAMB Change Of Course & Institution Form
Universities In Nigeria That Do Not Require JAMB Result | Schools That Don't Use JAMB
JAMB Result Checker For Free | How To Check JAMB  Results
How To Score 300 and above in JAMB
JAMB  subject combinations for all COurses
How to create your JAMB profile in 5minutes
How to create GMAIL account for JAMB profile.
JAMB  Help | Summary Of "IN DEPENDENCE" Novel | Questions & Answers On Independence
Summary of The Last Days At Forcados High School by A.H. Mohammed
Summary Of Sweet Sixteen For JAMB Examination
Complete List Of Blacklisted JAMB CBT Centres & Their Offences