Today and I will quickly take a look at the topic titled "UNTH School of Nursing Admission Form 2020/2021| The Complete Guide".
This has become necessary as several aspirants of this teaching hospital have been asking several questions concerning the subject matter.
Read:- 7 Deadly mistakes undergraduates make and why you should avoid them.
Nonetheless, if you among those who have been asking and searching for answers to [unth nursing school fees, unth past questions, university of Nigeria school of nursing, unth website, unth school of nursing form 2019, unth nursing school fees, unth past questions, unth enugu school of nursing, unth internship, unth enugu recruitment, school of perioperative nursing unth, UNTH School of Nursing Admission List 2020/2021 | The Complete Guide], then you are not alone.
However, you shall get all the information you have been searching for right here on this blog.
Also Quickly take a look at this Top 10 secrets of brilliant students and How to Be intellectually Sound"
Without further ado, lets head to the topic " UNTH School of Nursing Admission List 2020/2021 | The Complete Guide
Latest News About UNTH School of Nursing Admission Form 2020/2021
This is to inform the general public as well as those aspirants looking to pick the University Of Nigeria Teaching Hospital Enugu Admission (UNTH) form for the 2019/2020 session that the teaching hospital is now accepting applications from qualified candidates for admission into UNTH School of Nursing.The requirements for UNTH school of Nursing are outlined below.
Requirements For UNTH School of Nursing
The following are the requirements you must meet as an aspirant to be qualified. The applicant must;
posses five (5) credit passes in SSCE (NECO or WAEC) in not more than two sittings as well as obtaining credit passes in English language, Mathematics, Biology, Chemistry and Physics
NOTE:- candidates awaiting the release of their WASCE/GCE/NECO results are also eligible to apply.
Payments/Payment Instructions
It is worthy of note that payments for the UNTH school of Nursing form can be made at First City Monument Bank (FCMB) in any of the following branches
First city Monument Bank (FCMB) presidential road Branch, Enugu.
FCMB cash office in UNTH Ituku/Ozalla, Enugu
However, there is also an option of paying using the internet, however you should take notice of the following payment instructions;
Firstly, you have to have either one of the cards (interswitchdebit card, Naria Master ard, VISA or Verve card)
After which you are expected to input your student information and click on interswitch payment option.
Input the amount and click on next option on the screen which will direct you to the payment gateway page
On the new page displayed, select the type of card you to have at your disposal and fill in the card details as well as other information including your CVV for online transactions
Then you will again be redirected to a status page where you can view the status of your transaction
Once you have successfully completed your transaction, copy the receipt number and then go back to the portal to complete your registration.
Likewise, you have an option of using mobile payment method which is outlined below;
You are expected to first dial a short code on your mobile phone i.e *732# . It is available on all mobile networks in Nigeria.
Then select Merchant Payment option on the prompt

Select UNTh and follow the Prompts
You also have the option of visiting any ready cash mobile money agent.
How To Apply For UNTH School of Nursing 2020/2021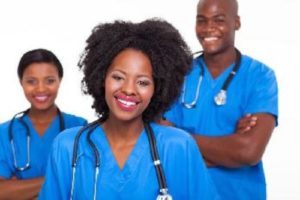 Application will be very easy and noncomplicated if you follow the options below;
Head to the application on the menu and click on  Apply to begin your application
Then click on the make payment option to pay for and obtain pin to be used for verification
Fill the application form while taking note of compulsory fields with the symbol (*) meaning Asterisks.
Then preview your application details and verify Pin  before printing the slips needed for clearance.
Special Case
If by any chance you filled the entire application up till the last step when your receipt is not ready yet, you can kindly save and copy the application number. Of course, you should already note here that the application is not yet submitted.
However, to continue your application, go to Application and click on reprint application and then input your application number and finally click payment verification to print out your slip.
Immediately after completing your online registration, submit a copy of the application slip and photocopies of relevant credentials to the school with N1,500 only.
You can also reprint your application slip by heading to the application menu and clicking the reprint application and inputting your application number and click on reprint forms.
You may also want to read this "How To Manage Exam Stress
Other Relevant Information About UNTH Nursing Admission Form
Amount: N8,000
Application Deadline: Date Will Be Communicated Later

Written Exam Date: Date Will Be Communicated Later

Place: School of Nursing, UNTH (Old Site), Enugu
Submission Fee: N2,000(2,000 cash to be paid at School of Nursing for Submission)
BRING ALONG PENCIL, ERASER, RULER, PEN, PRINTED APPLICATION SLIP, AND EXAM SLIP (PHOTO CARD). THERE SHALL BE NO ENTRY INTO THE EXAMINATION HALL WITHOUT THESE.
Only candidates who possess the entry requirements and satisfy the panel shall be considered for admission.
Quickly See This Too "Effective Cramming Techniques That Work For Students Everywhere"
That's the much I can take on the topic "UNTH School of Nursing Admission List 2020/2021 | The Complete Guide".
Nonetheless, if you need us to give you the right information as at when needed concerning the UNTH school of Nursing admission form, do not hesitate to drop your email or contact information in the comment box.
UBTH School of Nursing Admission Form 2020/2021
Thanks For Reading
O3school Team
Finally, remember that SHARING is CARING.
See other Articles That Might Interest You
RELATED POSTS
UNTH Post Basic Cardio-Thoracic Nursing School Admission Form 2020/2021
UNTH Post Basic Ophthalmic Nursing School Admission Form 2020/2021
UNTH Post Basic Peri-Operative Nursing School Admission Form 2020/2021
UNTH School of Nursing Admission List 2020/2021 | The Complete Guide
UATH Post Basic Intensive Care Nursing School Admission Form 2020/2021
UBTH School Of Nursing Admission Form 2020/2021 | See Complete Guide
EKSUTH School of Nursing Admission Form 2020/2021 | Complete Guide
ATBUTH School of Nursing Admission Form 2020/2021 | Complete Guide