Today, you and I will quickly take a look at the topic List Of Courses Offered In ABU Zaria.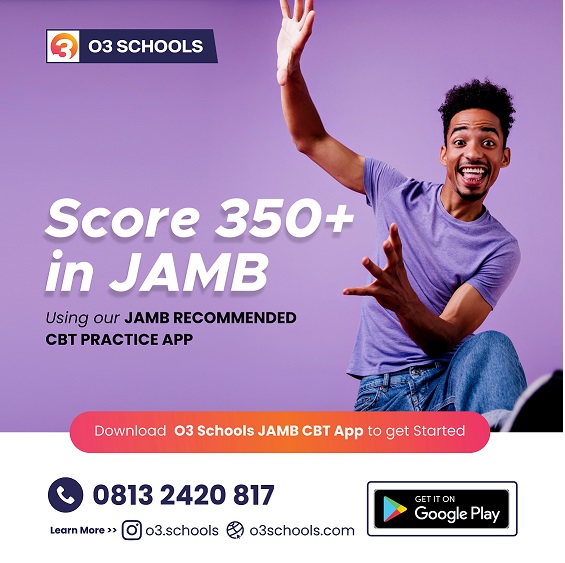 SCORE 350+ In JAMB Download and Install JAMB CBT APP NOW for practice. CLICK HERE
Message  O8132420817  on Whatsapp for more info on How to Activate After Installing
Your success is directly proportional to your smart work and Hard Work
This has become very important because students aspiring to attend a federal institution always ask for complete detail about any school.
O3schools is here to make life very easy for every Nigeria Student.
If you have been searching for [ABU Zaria University Direct entry, ABU Zaria Courses and Cut Off mark, Ahmadu Belo University Postgraduate Courses, ABU Zaria Faculty of Education courses, ahmadu Bellow University Zaria school fees, ABU zaria Diploma courses, ABU Zaria course registration, ABU Zaria Cut off mark, List Of Courses Offered In ABU Zaria] then you are not alone.
Recommended:- List Of All Courses Offered In Nigerian Universities
But today, you will get all that you are searching for right here at 03schools.com.
Although I may not be completely able to deal with all these search terms but of courses you will see them in other articles.
Before we discuss about the list of courses offered in ABU ZARIA, lets quickly see some history about ABU zaria.
Read Now:- How To Remember what you have read completely
Entry Requirements For College Of Health Sciences
The Faculty of Medicine offers courses of instruction leading to the award of the degree MBBS degree. Candidates for admission into the program must have Obtained the following qualifications:
 Passes at credits level in at least 5 Ordinary Level subjects including Biology, Chemistry, Physics, Mathematics and English Language.
 Candidates entering into 100 level from School of Basic and Remedial Studies (SBRS) of ABU must in addition to the general O'Level requirements, have a good CGPA and must have at least a C grade in the pre-requisite subjects (Biology, Chemistry and Physics).
Candidates seeking direct entry to 200 levels must have passed at I A/Level subjects in Biology Chemistry and Physic together with 5   O/level passes at credit level (including Biology, Chemistry, Physiology, English Language and Mathematics).
Qualification equivalent to (A) and (C) above such as London GCE O/Level and A/Level, Interim Joint Matriculation Board Examination (IJMB).
Entry Requirements For Nursing Science
Admission Requirement For B.Sc. Programme
To be admitted to the B N Sc degree course, candidates must have satisfied the prescribed minimum conditions of the university for admission to the degree course and fulfill the requirements of direct entry or University Matriculation Examination (U.M.E).
U.M.E ENTRY QUALIFICATION
Candidates holding the general certificate of education ordinary level or SSCE with credit in at least five (5) subjects including English Language, Mathematics, Biology, Physics and Chemistry at not more than two sittings, in addition to satisfying appropriate grade or pass in the Joint Matriculation Examination
(A) DIRECT ENTRY
(i) Candidates holding General Certificate of Education Advanced level (or approve equivalent) with good grades in Biology or Zoology, Chemistry and Physics plus a minimum of (5) five credits at ordinary level WASC, G.C.E or SSCE including English Language, Mathematics, Physics, Chemistry and Biology at not more than two sittings. ii) Registered Nurse Certificate and five credits at ordinary level G.C.E or SSCE which must include English Language, Mathematics, Physics, Chemistry and Biology at not more than two sittings. Any post-basic nursing diploma is just an added advantage.
(B)DURATION OF COURSE
The duration of the B.N.Sc degree course is (5) five years for U.M.E qualified candidates and (4) four years for Direct Entry candidates.
CERTIFICATION
To graduate a UME candidate must earn at least 150 credit units while a direct entry candidate must earn at least 120 credit units. After successfully completing the requirement of the 4 or 5 years course of study and obtaining a pass in all the specified examination for the B.N.Sc degree by the relevant university and shall be eligible for application to the Nursing and midwifery council of Nigerian to seek license for practice as a Registered Nurse (RN) and Registered Midwife (RM). Subject to sitting for and passing the professional registration examination of N&MCN.
About ABU Zaria (Ahmadu Bello University)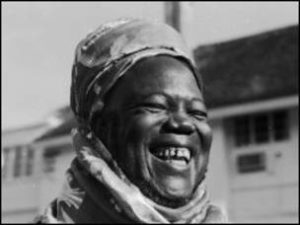 The establishment of Ahmadu Bello University (ABU) began in 1961 following the recommendation of the Ashby Commission on "Post-School Certificate and Higher Education in Nigeria".
A Law establishing a Provisional Council for the University was passed by the Legislature of Northern Nigeria in April while the Council itself was constituted in November, 1961, under the Chairmanship of the Hon. Shettima Kashim, CBE, who later became Sir Kashim Ibrahim KCMG, CBE.
Sir Norman Stanley Alexander, a New Zealander and a Professor of Physics at the University College, Ibadan, was appointed the First Principal, later Vice-Chancellor, of the University in July and he assumed office in November, 1961.
Ahmadu Bello University began full operation in 1962, on the cites of these educational institutions: the defunct Nigerian College of Arts, Science and Technology, founded in 1955; the Clerical Training Centre, Kongo, founded in 1957; the Samaru Agricultural Research Station, established in  1924, and the Shika Livestock Farm, started in 1928.
The University was named after SirAhmadu Bello (1901-1966), "the Sardauna of Sokoto" and the Premier of Northern Nigeria. As the first Chancellor of the' University, Sir Ahmadu Bello performed its Opening Ceremony on the 4th of October, 1962.
In 1975, the University was taken over by the Federal Government through a Decree (the Ahmadu Bello University [Transitional] Provisions Decree of 1975), thus becoming a Federal University.
Evolution of The Universty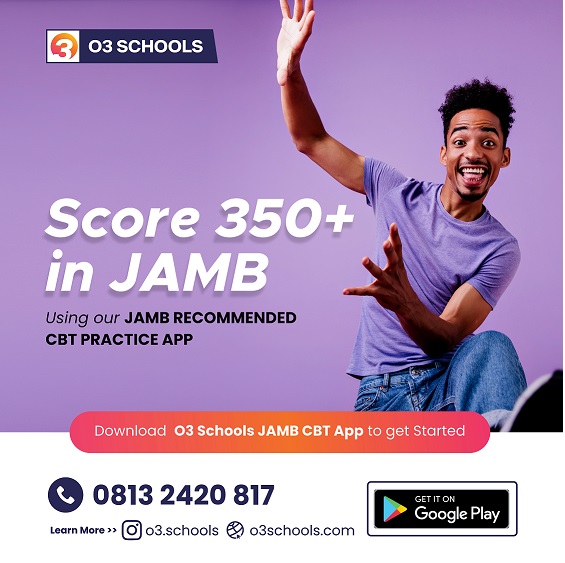 CLICK HERE TO DOWNLOAD JAMB APP NOW
DOWNLOAD O3SCHOOLS WAEC APP  AND ACTIVATE TO BLAST WAEC. CLICK HERE NOW
Ahmadu Bello University began with the faculties of Agriculture, Engineering, Law and Sciences, fifteen academic departments and 426 students.
The University increased in size and scope under the successive Vice-Chancellorships of the late Professor Norman Alexander (1961-1966), the late Professor Ishaya Audu (1966-1975), Professor Iya Abubakar (1975-1978), Professor Oladipo Akinkugbe (1978-1979), Professor Ango Abdullahi (1979- 1986) Â the late Professor Adamu Nayaya Mohammed (1986:-1991), Professor Daniel Saror (1991-1995), the Sole Administrator, Major General Mamman Kontagora (rtd) (1995-1998) , Â Professor Abdullahi Mahadi (1999-2004), Professor Shehu Usman Abdullahi (2004-2009), Professor Jarlath U. Umoh (2009), Professor Aliyu (2009-2010) and Professor Abdullahi Mustapha (2010 to 2015) and Professor Ibrahim Garba (2015 to date).
As a result of its rapid growth, the University has been transformed into the largest and the most extensive of all the universities in Sub-Saharan Africa.
The University covers a land area of about 7,000 hectares and encompasses two campuses, twelve Faculties, a Postgraduate School and 82 academic departments.
It also has five Institutes, six Specialized Centers, a Division of Agricultural Colleges, a School of Basic and Remedial Studies, a Demonstration Secondary School, a Primary School and a Consultancy Outfit which .provides a variety of services to the University and the wider society.
The total student enrolment in the University's degree and sub-degree programmes is about 35,000, drawn from every State of the Federation, Africa and the rest of the world.
Currently, the University has about 1,400 academic and research staff and over 6000 non-teaching, senior and junior administrative staff.
The University has also nurtured two University Colleges, – the Abdullahi Bayero College (now Bayero University), Kano and the Abubakar Tafawa Balewa College (now Abubakar Tafawa Balewa University of Technology), Bauchi, while 27 institutions made up of Colleges of Education, Polytechnics and Schools of Basic or Preliminary Studies are currently affiliated to it.
ABU Zaria as it is often and popularly called was founded in the year 1962.
It is located in Zaria, Kaduna State in Nigeria hence the reason why it is called ABU Zaria.
ABU Zaria boasts over 13 professors and have had so many notable alumni's.
It is also worthy of note that the university has two campuses which are SAMARU and Kongo .
The Samaru Campus  is the main campus and it contains the following faculties
Read:- JAMB 2018 Complete Guide Here
Furthermore, the Kongo campus houses the following other faculties
It is very imperative to  note that ABU Zaria runs a wide variety of undergraduate and graduate programs coupled with the fact that ABU Zaria has its own ABU Teaching hospital which is about the largest in Nigeria and Africa at large.
Without wasting much time, lets head to the topic Updated List Of Courses Offered In ABU Zaria
Updated List Of Courses Offered In ABU Zaria
The ABU has grown to become the largest, and the most influential and diverse university in Nigeria. Consisting of eighty-two (82) Academic Departments, twelve (12) Faculties, and twelve (12) Research Institutes and Specialized Centres, the University offers undergraduate and postgraduate courses in such diverse fields as Agriculture, Public and Business Administration, Engineering, Environmental Design, Education, Biological and Physical Sciences, Medical and Pharmaceutical Sciences, the Humanities, Law and Social Sciences
Administration
Accounting
Business Administration
L G & Development Studies
Public Administration
Agriculture
Agric Econs & Rural Sociology
Agronomy
Animal Science
Crop Protection
Plant Science
Soil Science
Arts
African Languages and Cultures
Arabic
Archeology
English
French
Hausa
History
Theatre & Performing Art

Education
Arts and Social Science Education    Educational Foundation & Curriculum
Educational Psychology &  Counselling
Library and Information Science
Physical and Health Education
Science Education
Vocational and Technical Education
Engineering
Agricultural Engineering
Chemical Engineering
Civil Engineering
Electrical & Computer Engineering
Mechanical Engineering
Metallurgical Engineering
Water Resources & Environmental Engineering
Law
Civil Law
Commercial Law
Private Law
Public Law
Sharia Law
Medicine
Anaesthesia
Chemical Pathology
Community Medicine
Dental Surgery
Haematology and Blood Transfusion
Human Anatomy
Human Physiology
Medical Microbiology
Medicine
Nursing Science
Obsterics and Gynecology
Ophthalmology
Paediatrics
Pathology (Morbid Anatomy)
Psychiatrics
Radiology
Surgery
Traumatic and Orthopeadic Surgery
Pharmaceutical Science
Clinical Pharmacy & Pharmacy Practice
Pharmaceutical & Medicinal Chemistry
Pharmaceutics & Pharmaceutical Microbiology
Pharmacognosy & Drug Development
Pharmacology and Therapeutics
Science
Biochemistry
Biological Sciences
Botany
Chemistry
Geography
Geology
Mathematics
Microbiology
Physics
Textile Science & Technology
Social Science
Economics
Mass Communication
Political Science
Sociology
Veterinary Medicine
Theriogenology and Production
Veterinary Anatomy
Veterinary Medicine
Veterinary Parasitology and Entomology
Veterinary Pathology and Microbiology
Veterinary Pharmacology and Toxicology
Veterinary Physiology
Veterinary Public Health and Preventive Medicine
Veterinary Surgery and Medicine
Therefore, if you have been searching for a particular course to study in ABU Zaria, this will help a great deal
Read:- Time Management Tricks That Works For Students
Read Also:- How To Study effectively and Effiiciently
Highly Recommended:- 7 Deadly Mistakes Undergraduates Make
Read Here:- 6 Top Signs Of A Wasted University Education
These are the complete Updated List Of Courses Offered In ABU Zaria.
However, I know you might have questions and not be totally clear about some things said here.
Therefore, don't hesitate to use the comment box to ask whatever question you have in Mind.
That's the much I can take on the topic Updated List Of Courses Offered In ABU Zaria |  ABU Zaria Requirements.
If you want to always get updated on anything about ABU Zaria, don't hesitate also to drop your phone number and email or subscribe to our channel.
Thanks For reading
Please Remember That SHARING is CARING.