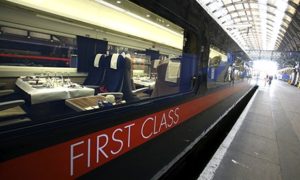 First Class Students
First-class students are in every school.
Some may live very quietly as they don't want to be noticed while others are loud.
Some of these first-class students are even proud.
But of course, it is something to be proud of. If it is easy, simply go and get your own.
I have read and seen very many arguments that having first class isn't everything.
That's quite very true but having a first-class gives you an extra edge over those who don't.
To graduate with a first-class means you have a CGPA of 4.5 and above.
The journey of a thousand miles begins with a step. Graduating with first-class is that single first step.
First-Year Students
A lot of students who are new to the four walls of a university do not know what it takes to be successful in school.
A university is not close to a secondary school.
These two phases are very different even they may have similarities.
I enjoy having the student to student relationships or interaction, especially with the first-year students.
They ask numerous questions and as it is typical of me, I like providing answers.
The most regular question being; Is it possible to graduate with a first-class?. The very first answer i give to them is "YES".
It is very much achievable.
Although nothing good comes easy.
NOTE:- This guide will work for you whether you are a first-year student or a stay lite in any University.
Tips To Graduate Among First Class Students
There are a lot of points I want to discuss here but I will begin with the most important ones. In my scale of preference,
First Class Students Are Organized.
Firstly, if you are failing to plan, it, therefore, means you are planning to fail.
If you are not organized, it also means that you most certainly are disorganized.
Being Organized is a clear trait of students who want to be academically successful.
A university can be very multitasking and time-demanding.
The truth of it all is that you can easily get overwhelmed with activities on campus. Let see some tips on how to get organized.
 It takes just one day to learn a habit but it takes almost a lifetime to let go of it. Before you get up from the bed, endeavor to plan your day.
You can tell your roommates the plan you have. You can even get serious by giving him some cash to hold which he/she will retain if you don't meet up with your plans.
If you are not informed, you are deformed. You have to stay current with your timetable and dates as these things can change.
Do not throw your class tests or assignments away as often, these are the things that appear in our exams.
Use your time wisely by tackling difficult work first. Tackling difficult courses first gives you a greater sense of accomplishment.
 The greatest time management skill for me is "NO". Learn to say "NO" when it is not convenient for you or when saying Yes will disturb your calendar.
Take a break as a reward for a target met. After completing a major task, it is advisable to take rest to regain lost strength.
Lastly, work hard to play hard and not the other way round. Do the work first and then do whatever you want to do after the work.
2. Attend All Your Classes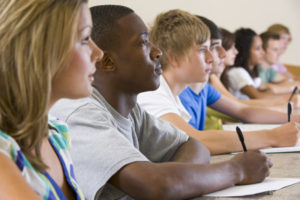 For first-year students, statistics have shown that 98% of them attend classes in the first month.
After which it comes to 70%, 65%, 50%,44%,40%,31% till the end of the semester.
Classes can be boring at times.
Statistics have also shown that students who attend all classes do better than those who do not.
If you want to be among first-class students, there are several reasons why you should attend all classes.
See some below;
Using my school UNIBEN as a case study, you can't sit for an exam if you have less than 70% attendance. Whether this holds or not, attending classes earns your attendance points. My MEE322 lecturer Dr. D.I. Igbinowanhia is very strict with attendance policies. There are other lecturers who are like this. Finally, attending classes can have a positive impact on your grades.
Always Pick A Seat At The Front:- When I was still in the first year, I go very early to class just to sit at the front and keep sits for friends. It even got to a time I monetized it (lol). In that case, I keep sit for you, you buy a launch for me. Students who sit at the front are usually first-class materials (Not all thou).
Absorb Classroom Lectures:- After taking points 1 and 2 seriously, this will be very easy for you. Sitting in the classroom especially close to the lecturer will let you absorb the lecturer completely. You can possibly be able to predict your lecturers.
3. Master Your Tutors, Mentors, And Lecturers
If you want to be among first-class students, this should be your trait.
Every lecturer is UNIQUE.
No one lecturer thinks the same way as the other.
Their teaching methods are different.
Therefore it is important to attend all classes and master them.
By so doing, you will be able to predict the lecturer's move in terms of setting questions.
4. Ensure You Know All Your Classmates
I intentionally left the best for the last.
For me, this is my major secret.
I am a friend to everyone in my department.
I know the first name and surnames of every one of my classmates.
By reason of this friendship, they can put me through any time i need their assistance.
Studying with a friend when exams are close is a positive attitude for academic excellence.
First-class students are everywhere and you can be one of them.
Making friends alone can make them cover for you in the case of absence due to a major challenge.
Finally, anything is achievable. Just keep working at it and in no time, you will discover that you are among the first-class students.
You can like us on Facebook @facebook.com/o3schools.
IMPORTANT:- Other articles that might interest you
See Also Some Scholarships which are ongoing and others which  will soon be available