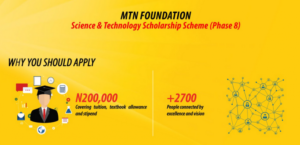 Today, you and I will go through the topic on "MTN Foundation Scholarship 2023/2024 | Common Errors And Application Guide".
If you have been searching for [MTN scholarship shortlist, mtn foundation website, mtn foundation scholarship past questions, MTN scholarship, Mtn, mtn foundation scholarship login, mtn foundation scholarship past questions, mtn foundation scholarship 2023/2024, mtn foundation scholarship nairaland, mtn foundation scholarship 2023/2024, mtn scholarship login, MTN Foundation Scholarship 2023/2024 | Common Errors And Application Guide], then you can see that you are not the only one searching.
However, you will find all that you seek for right here today on this article.
Application is still on-going for the MTN Foundation Scholarship session.
A lot of students wait for the announcement of this scholarship but somehow, MTN finds a way to make it known to the public the way they want to.
However, I am glad to announce to you that application is still ongoing for the MTN foundation Scholarship 
What's more important is that the total annual prize money has not changed.
It's still N200,000.
Who will want to miss that?
Nevertheless, it will be bad if I don't encourage you with the fact that the MTN foundation scholarship has so far been awarded to 5,000 students since its inception in 2010.
Let's see more of them below and the reason for the scholarship
MTN Foundation Scholarship
The MTN foundation scholarship basically seeks to
Provide financial assistance to students who might be unable to pay their fees
Reward academic excellence
It is also worthy of note that a massive 500 full time successful and qualified students studying science and technology are awarded the scholarship.
The MTN Foundation Scholarship will cover the students
Book allowance
Tuition
Stipends
IMPORTANT:- The Scholarship is renewed for until graduation for existing awardees provided they
Maintain a minimum requirement of 3.5 CGPA or its equivalent second class upper. New applications are welcomed from full-time students in their second year of study.
Of course, students from the following study outlets can apply
Universities
Polytechnics and
Colleges of Education
Nevertheless, I will explain the MTN foundation Scholarship application process under the following headings
Courses or Areas of Study
Requirements
How to apply
Courses/Areas Of Study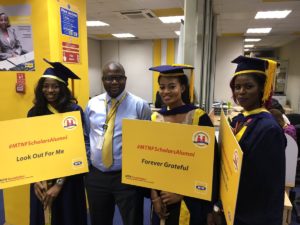 Mechanical Engineering
Chemical Engineering
Computer Engineering
Civil Engineering
Electrical Engineering
Electronics Engineering
Electrical/Electronics Engineering
Metallurgical Engineering
Material Engineering
Petroleum and Gas Engineering
System Engineering
Accounting/Accountancy
Agricultural Extension and Rural Development
Agricultural Science
Agronomy
Animal Breeding And Genetics
Applied Physics
Animal Production And Health
Aquaculture And Fisheries Management
Animal Nutrition
Architecture
Physics Electronics
Geophysics
Physics Computational Modelling
Computer Science
Computer and Information Science
Statistics
Computer and mathematics
Requirements For MTN Foundation Scholarship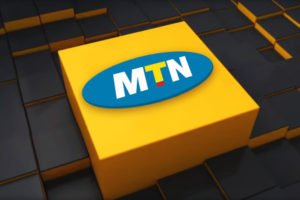 Furthermore, the requirements for the MTN foundation scholarship 2021 are below
3rd-year full-time students from tertiary institutions
Applying students must have a CGPA of 3.5 and above or its equivalent 2nd class upper
HND students with a minimum CGPA of 3.0 at their OND Programme.
Finally, let's see how to apply for MTN Foundation Scholarship
MTN Foundation Scholarship Application Requirements
Federal Government Scholarships
Immediately after applicants details have been verified, shortlisted candidates will be invited for an assessment test.
Furthermore, they will be required to come along with two (2) recent  passport not more than 3 months old as well as the original and photocopy of the following under listed documents;
Admission letter from the Joint Admission and Matriculation Board Exam

A Valid Student Identity Card

Any other means of identification like National Identity card, international passport  or drivers license

Admission letter for the HND Programmes (For Polytechnic student only)
How To Apply For MTN Foundation Scholarship 2020/2021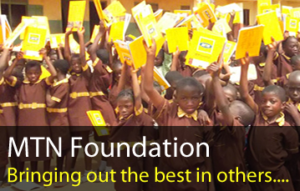 It is important to note here that the application can only be done online.
Therefore to apply, simply follow the instructions below.
Application Deadline:
15th August 2021
Eligible Countries:
 Nigeria
Type:
 Undergraduate
Value of Scholarships:
 N200,000.00 annually till graduation
Eligibility:
Applicants must be eligible 300 level students studying Science & Technology related courses and 200 level blind students studying in Public Tertiary Institutions (Universities, Polytechnics and Colleges of Education) across Nigeria
Applicants must be Nigerians
Applicants must be able to demonstrate English Language proficiency
Application Process:
Visit The Official Website For More Information
How to Prepare and Pass MTN Scholarship Examination and Other Exams
According to Wikipedia, a scholarship is an award of financial aid for a student to further their education. Scholarships are usually awarded to students as a reward of outstanding academics excellence and also, as a student who wants to go outside your country to study or who needs financial aids, getting interested in and applying for a scholarship is one of the best solutions seeing as many are available to students of various levels especially for the universities and colleges.
Students are shortlisted for scholarship examinations based on their application, then they are selected and awarded the scholarship based on their performance in the scholarship examination.
A scholarship is not like a regular school examination where students are tested on limited and well revised knowledge i.e on the things that they learn in school. Rather scholarship exams tend to check the all round knowledge and intellectual soundness of students or the applicants and how they can apply this knowledge in various areas ranging from current affairs to verbal reasoning, quantitative reasoning, sciences and many other aspects of learning.
There can be exceptions to scholarship exams where the scholarship is based on a particular area like sports, music or arts but more often than not, questions asked in scholarship exams are multifaceted and the preparation for this examination cannot be left to fate if the candidate has the desire to really win it. Consequently, some of the ways to prepare for and pass scholarship examinations will be shared in this material.
Apply on time:
Before a person begins to think about writing and passing scholarship exams he or she must have applied for the scholarship. To apply for a scholarship a person needs to research and find available scholarships, then very importantly, he is to check if he is among the category of persons viewed as  qualified for the scholarship.
After these steps, early application is very necessary for some reasons being that, firstly, early application helps a person to thoroughly follow through and fulfill all the requirements of the scholarship application as opposed to a rushed application where the applicant may  miss out some of the necessary requirements for the scholarship thereby losing the opportunity from the first stage.
Secondly, it has been seen generally that those who apply early for scholarships mostly get shortlisted for the scholarship examination and finally, early application gives the candidate ample time to do the relevant research and gather study material which he will use in studying for the examination and also, such candidate has more time to study for the scholarship examination than those who apply on emergency, towards the end of the application date.
Develop the right mindset:
Most people go into scholarship applications just because their friends are applying or for some other reason, and not because they really want it or believe that they can get it. This is a wrong mindset because, such persons will not take the scholarship seriously and this will affect them.
Scholarships are a serious business, a competition and anyone who goes into wanting to be awarded the scholarship must take it as such and prepare for it like the whole world depends on it.
Source information:
A candidate cannot just read every study material in the world, there is need for a guide of sort. This can be done by looking for mentors in the person of ex candidates for the scholarship, especially those who made it and ask how they went about their studies for the scholarship,the topics that they were examined on, the time the exam took, whether they can preempt topics that the examination will be based on now, what type of questions they were asked and the best way to apply knowledge in answering those questions.
Also, to get a pointer as regards the topics that the examination will be on, the candidate can send an email to the scholarship program and ask for suggestions on what topics to study for the examination and get a reply since they have the responsibility to provide basic information about the scholarship.
Study and attend tutorials
 The candidate for the scholarship must begin to study seriosly after he must have gotten the necessary materials on likely topics that the scholarship examination will be based on and for  any areas of difficulty which the candidate cannot decipher on his own, he should go for tutorials on such topics or get a private teacher who can come and put him through and also help monitor his studies and general preparation for the examination.
Also, after studying the materials gotten, it is necessary to solve  problems on the topics studied, as much as possible as a way of making what you have studied to stick.
Get and answer scholarship past questions
Past questions are very necessary as they help to direct the readers mind and serve as a means of assessment of progress in studies and this is no different in scholarship past questions. It  is necessary to get and  practice past questions as many times as possible before the scholarship examination.
Practice questions under time limit: Merely getting past questions to study for the scholarship examination is not enough as such tests or exams are usually time based and the success of the candidates is not only based on answering the questions correctly but on answering the questions correctly within a few minutes. Therefore, in preparing for scholarship exams, an applicant must practice the available questions under time limits repeatedly for as many times as possible until he is very good in his speed accuracy.
Practice and learn current affairs:
Another area where scholarship exam questions can be based on is current affairs. If the scholarship is being organised within a country then the candidate will only have the current affairs of that country to deal with but if the scholarship is an international one then the candidate must be prepared and well abreast with the major and latest news in hot and happening countries of the world on sports, business and trade, politics, religion, entertainment, music and so forth.
 Be confident
: A very important step which most people tend to push aside, is the mental state of the candidate. It is very necessary for a candidate to be confident in himself and in what he has been able to study as this will be a boost for him. The opposite of confidence is fear and a candidate who is scared of the exam, may fail it even if he is well prepared because he will fidget, possibly forget all that he has studied and waste most of his very scarce time trying to calm down and get coordinated.
In conclusion, any student who is to be a scholarship candidate and is in contact with this material has gone a long way already, because the steps discussed here are an almost assurance of how to get shortlisted and pass scholarship examinations. But even if you try using these tips and still do not get it, do not give up but rather go again and try for as many scholarships as possible and you will eventually be awarded.
That's the much I can take on the topic "MTN Foundation Scholarship  | Common Errors And Application Guide.
If you want me to update you on when this scholarship application begins personally, don't hesitate to drop your phone number or email for easier contact.
O3SCHOOLS TEAM
Finally, please remember that SHARING is CARING.
Also, Read On