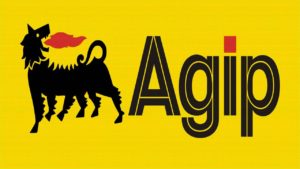 Today, you and I will quickly talk about the topic of importance titled "Agip scholarship For Undergraduates 2023/2024 | Eligibility And How to Apply".
This has become very necessary as several undergraduates from different tertiary institutions have constantly been calling me concerning the subject matter. However, I am glad I have been able to provide all that they need for the scholarship right here today.
Therefore, if you are among those searching for [agip scholarship 2023, Agip scholarship2023 shortlist, Agip scholarship result, Agip undergraduate scholarship 2023, Agip scholarship list, Agip scholarship 2023/24 shortlist, Agip scholarship past questions, total scholarship 2023, Agip scholarship For Undergraduates 2023/2024 | Eligibility And How to Apply], then you can obviously see that you are not alone in this matter.
Agip Scholarship for undergraduates is officially out. It is very important that you follow the instructions on how to apply carefully to avoid errors. Therefore, I am carefully going to discuss how to apply for Agip scholarship for undergraduates
Therefore without wasting much time, let's get to it. I want you to have a smooth registration.
About Agip
Nigerian Agip Oil Company (NAOC) operates under a joint venture agreement with NNPC (60%), NAOC (20%), and Oando (20%). They operate in the land and swamp areas of Niger Delta. Nigerian Agip Exploration (NAE) was incorporated in 1996 by eni to manage Nigerian deep offshore exploration and production assets. Agip is calling for Nigerian undergraduates who are qualified to apply for the  undergraduate scholarship. This is in fulfillment of the corporate social responsibility.
Categories Of award For Agip Scholarship
The categories of award for Agip scholarship is in two categories
National Merit Award – For applicants from Non-Host communities (overseas)
Host Communities Merit Award – For applicants strictly from NAOC Host Communities (Nigeria)
Categories Who Are Not To Apply
200 level students and above
Current beneficiaries of similar Awards from other Companies and Agencies such as shell and agbami.
De-pendants of NAOC/NAE/AENR
Eligibility For Agip Scholarship
To be qualified, Applicants must be in a tertiary institution with eligibility.
They must also be 100L undergraduate students admitted for the academic session.
Course Areas Of Study
Requirements
See Other Scholarships Others Are Reading
If you failing to plan, it, therefore, means you are planning to fail.
Before you begin the application for Agip scholarship, ensure you have the following requirements and documents.
School ID Card
O'level Certificate
Birth Certificate
Proof of Local Government Area of Origin
Passport photograph with a white background not more than 3 months old (450px by 450px not more than 200kb)
For Applicants for Host Communities, you must in addition to this supply,
Letter from Community Paramount Ruler (Only Applicants for Host Communities Merit Award)
Letter from CDC Chairman (Only Applicants for Host Communities Merit Award).
2. Ensure the documents are named according to what they represent to avoid mixing up documents during upload
3. Ensure you attach the appropriate documents when asked to upload
4. Ensure to provide valid Email and Phone Contact for effective communication
How To Apply
Go to Scholastica.ng to apply for Agip scholarship for Undergraduates

If you already have an account with Scholastica, then go ahead. But if you don't, create an account.
Enter your registered email and password to upload your information.
Enter your personal information, National Identification Number(NIN),  if available, educational information, other information, and upload required scanned documents. 
Ensure the name used in application matches the names on all documentation in same order. Upload a sworn affidavit or certificate if otherwise.
Ensure you view all documents after uploading, to eliminate errors during uploading. 
Upload a white background passport when asked to upload a passport.
Ensure You double check because of errors. If you are good to go, then
Click apply
You certainly will receive a confirmation email if the registration was successful.
Return to www.scholastica.ng, enter your Email and Password to download your profile and proceed to have your Head of Department sign the document. 
Upload a scanned copy of the signed profile, this would be used for verification. 
Note:- Multiple application will attract a disqualification penalty from the scholarship board.
I wish you a successful application.
That's the much I can take on the topic "Agip scholarship For Undergraduates  | Eligibility And How to Apply".
Thanks For reading
Other posts that might interest you are below