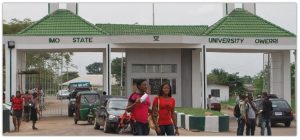 Today, you and I will quickly look through the topic "Updated List Of Courses Offered At IMSU  | IMSU Courses, Cut Off Marks & Requirements".
This has become very necessary because of students planning to study in several federal universities in Nigeria especially at IMSU.
To ease your curiosity, we have compiled the complete list of Federal and State Universities in Nigeria.
Recommended:- Complete List Of Federal Universities In Nigeria
Also Read:- Complete List Of All State Universities In Nigeria.
SCORE 280+ In JAMB 2021 Download and Install JAMB CBT APP NOW for practice. CLICK HERE
Message  O8132420817  on Whatsapp for more info on How to Activate After Installing
Your success is directly proportional to your smart work and Hard Work
Therefore, o3schools is here to make life easy for every Nigerian Student and that's why we have also done a very complete and accurate job on JAMB subject combinations.
Highly recommended:- JAMB subject Combination For All Courses For IMSU Aspirants
However, if you have been searching for [imsu courses and their cutoff marks, imo state university part-time courses, imsu nursing department, imsu school fees for non indigenes, courses offered at futo, imo state university address, imsu latest news on admission, imsu cut off mark for medicine and surgery, Updated List Of Courses Offered At IMSU | Imo State University, Owerri], then you are not alone.
Nonetheless, you shall get all the information you have been searching for right here on this blog.
The university was established in 1981 through Law No. 4 passed by the Imo State House of Assembly, Owerri. This was amended by Edict 27 of 1985, another in 1986 and finally for the relocation by the Law No. 2 of 1992. Academic activities commenced at the temporary site located at the former Madonna High School, Ihitte, with Professor M. J. C. Echeruo as its First Vice-Chancellor. The decision to establish a State University arose when the absence of a Federal University was greatly left by the people of Imo State whose major industry is education. The State had so many qualified candidates who could not be admitted by the existing Universities.
The Government of Imo State under Chief Sam Mbakwe sought for and obtained the approval of the Federal Government for the establishment of Imo State University as a Liberal Studies tertiary institution in the State.
Initially the University was designed as a Multi-Campus Structure with one College to be located in each Senatorial District of the then Imo State with its main campus located at Etiti in the Okigwe Senatorial Zone while the Aba Campus, in Aba Zone, housed the College of Business and Legal Studies. The Multi-Campus structure was phased out because of logistics. They University was then relocated to Okigwe in one Campus.
The creation of Abia State in 1992 automatically meant that geographically the permanent site/campus of IMSU at Uturu Okigwe fell under Abia State's boundary. This led to the urgent establishment of Imo State University Owerri by Governor Evan Enwerem and eventual mandate and relocation of Federal University of Owerri (FUTO) from IMSU's present day Lake Nwaebere Campus to FUTO's present day Ihiagwa Campus.
Imo State University at Owerri was temporary accommodated within the campus of Alvan Ikoku College of Education from May to December 1992. The University later moved to its own premises of four building within the Federal University of Technology, Owerri, at the Lake Nwaebere Campus. All the translocation of the Federal University to the permanent site, Ihiagwa near Owerri, the Lake Nwaebere Campus of that university was then acquired for Imo State University. The first batch of students was allocated to the Imo State University by JAMB in February 1993. The National Universities Commission also formally approved the re-establishment of the University in 1992 at the Lake Nwaebere Campus.
Consequently, the government of Chief Evan Enwerem, in April, 1991 did not waste time in filling the vacuum by re-establishing the University in Owerri. Two options were considered by the government in the re-establishment of Imo State University at Owerri. The first option was to move at once, all staff and students at the various stages of their programmes in Uturu who want to remain in Imo State University, now in Owerri. The second option was to rebuild the University at Owerri over specified period of time. The second option was adopted after various constitutions by government then, and a target period of 5 years within which to complete re-establishment of the University at Owerri was considered. Professor T. O. C. Ndubizu, Deputy Vice-Chancellor, University of Nigeria, Nsukka was then appointed the Vice-Chancellor with the enormous responsibility of relocating and re-establishing Imo State University.
The academic programmes of the University were initially organized in Colleges and Schools. However, as one of the strategies adopted by the next Vice-Chancellor, Prof. A. G. Anwukah, and the University senate to energize the system for improved productivity, the unwieldy collegiate system was replaced by the new faculty structure at the beginning of the 2001/2002 academic session. This is in line with the law establishing Imo State University. The transition gave rise to eight faculties and forty-five departments, with only the College of Medicine and Health Sciences retaining its original status. Currently, the University has 11 Faculties and offering series of postgraduate and undergraduate courses.
For the undergraduate programmes, 24 courses were stated in the first year of the University's re-location at Owerri, 1992/93. By 2001/2002 session, about sixty-three degree programmes were available for study. Today in the 2014/2015 the University has eleven faculties and 63 departments.
In 1995, the post-graduate studies programme of the University was inaugurated. The School of Post-Graduate Studies admits candidates for Post-graduate diplomas and higher degrees that cut across the ten academic faculties of Agriculture and Veterinary Medicine, Business Administration, Education, Engineering, Environmental Sciences, Humanities, Law, Science and Social Sciences, as well as Faculty of Medicine and Faculty of Health Sciences in the College of Medicine and Health Sciences. Full information on the programmes of the School of Post-Graduate Studies is available in the prospectus of Imo State University, school of Post-Graduate Studies. Click to download.
In addition to its regular, full time and part-time programmes, the University caters for the educational needs of the various segments of the Nigerian public through its Sandwich Programme, Institute for Continuing Education Programme (ICEP) and Outreach and Consultancy Services (OCS) Programmes.
With an initial take-off student population of 420 in the 1992/93 session, the population of students has grown steadily. The number of students undertaking various diploma and degree programmes of the University programs is over fifteen thousand.
The University graduated its first batch of students in the 1996/1997 session. In April 2002, the 4th convocation ceremony of the relocated and now re-invigorated Imo State University took place during which 2,309 and 871 graduates were admitted into various degree and post-graduate diploma/degrees, respectively. The University is now one of the best Universities in Nigeria with highly qualitative academic programmes for the training and character formation of our leaders of tomorrow.
The result of the 1999/2000 accreditation exercise of the National Universities Commission confirmed that high rate and acceptance of the University by the Nigerian public. The University was ranked 1st among all State Universities in Nigeria and the 10th overall among both State and Federal Universities. The University scored 100% in 2006 and 2007 accreditation visit, with all programmes visited getting accreditation. All the 19 programmes visited in 2007 had been full accreditated. Also, in the first every accreditation visit of MBA programmes in 2006, Imo State University was among the universities that got accredited.
A new Information Communication Technology Center has been constructed and ready for use. Besides this also is a state of the art digital library has been commissioned. With all these development under the current leadership of Prof. Ukachukwu A. Awuzie fnia, the current substantive Vice Chancellor of the University, the University is poise to take its pride of place as one of the best State owned University in the country.
The university with the motto "Excellence In Service" has its universities website that can be accessed by clicking here.
SCORE 280+ In JAMB 2020 Download and Install JAMB CBT APP NOW for practice. CLICK HERE
Message  O8132420817  on Whatsapp for more info on How to Activate After Installing
Your success is directly proportional to your smart work and Hard Work
The following are the admission requirements to study in IMSU.
Therefore, the candidate must;
All candidates who plans on getting admitted into the above mentioned academic institution, should take note that gaining admission to study into the Imo State University(IMSU), Imo State is purely on merit.
You should be informed that the Imo State University ONLY admits candidates with the requisite qualifications for their programmes of choice and courses which are approved by the National Universities Commission.
Be aware that the school have more than hundreds of requests per year from candidates who want to study in the school.
You should take note that admission through UTME (Unified Tertiary Matriculation Examination) and some other criteria as listed below:
1. Each applicants should note that they MUST have a minimum of Credit passes in Five (5) subjects including English Language at the SSCE, GCE O'Level and any other equivalent examinations.
2. All applying candidates must have scored at least 180 For All Courses in the Unified Tertiary Matriculation Examination (UTME) examination.
Adding to the above information, all candidates must have made the Imo State University(IMSU) as their 1st and/or Second choice, this is one of the major qualification to enable each candidate write the Post-UTME Screening Test.
While for final selection of all candidates who sat for the Post utme examination into programmes offered by the academic institution, the candidate's average scores from the UTME and Post-UTME screening Tests are used by the school admission board.
Take note that the school management have made it public, just like every other varsities in Nigeria, that the cut-off point for admission differs from programme to programme.
This is solely based on the overall performance of the candidates in the programme and is determined by the University before the release of the First (merit admission list).
Admission through Direct Entry Into Imo State University (imsu)

If you want to be admitted through Direct Entry into imsu, here are the requirements for admission into IMSU.
Θ All Direct Entry candidates must have a minimum of credit passes in five (5) subjects, which must include English Language. You must have this equivalent qualification from accredited exam bodies like SSCE, GCE O'Level etc.
Θ Also be informed, that either an HSC, OND or NCE in the relevant programme to be undertaken in IMSU.
Θ Take note that an acceptable score is prescribed for admission at the Direct Entry Screening Exercise.
Θ While the final selection of all Direct Entry candidates for admission into the school is a combination of candidate's certificates and the direct entry screening result.
Faculties Present At IMSU
SCORE 280+ In JAMB 2020 Download and Install JAMB CBT APP NOW for practice. CLICK HERE
Message  O8132420817  on Whatsapp for more info on How to Activate After Installing
Your success is directly proportional to your smart work and Hard Work
The following are the faculties present at IMSU.
In no particular order, they include;
Agric and veterinary Medicine
Business Administration
Education
Engineering
Environmental Science
Health Science
Humanities
Law
Medicine
Sciences
Social Sciences
SCORE 280+ In JAMB 2021 Download and Install JAMB CBT APP NOW for practice. CLICK HERE
Message  O8132420817  on Whatsapp for more info on How to Activate After Installing
Your success is directly proportional to your smart work and Hard Work
Have you been searching for a particular course to study at Imo state university (IMSU)?
Well, I am glad to let you know that your search has just ended.
Below is the complete, official, accredited and updated list of courses offered at IMSU as well as their cut off marks.
In no particular order, they include;
The Faculty of Agriculture and Veterinary Medicine encompasses agricultural production and other allied products and services that the rural sector provides. We have an enthusiasm to enable 21st Century agriculture to feed, fuel and clothe the world's teeming population using agricultural systems that are sustainable, humane, and beneficial to the society at large.
The Faculty is the focus of teaching, learning and research in animal science, crop science. The structure of our faculty allows students to select many subjects taught along the faculties by providing for the individual student's  needs as well as developing a good understanding of their subject.
We have the following departments;
Agric. Economics, Extension & Rural Dev.
Animal science and Fisheries
Crop Science And Biotechnology
Soil Science and Environment
In a world of business and commerce, the faculty of business administration stands out as one of the leading faculties in terms of population and resources in Imo State, University. With a good number of scholars to draw from we understand current issues in business management and economic trends  and tries to impact same to our numerous students who cuts across various department in the faculty.
In our methodology we try to impact into students the entrepreneurial vision that empowers them at the completion of their studies to face the economy with creativity and innovation.
We have the following departments;
Management
Hospitality and Tourism Management
Marketing
Accountancy
Banking and Finance
Insurance and Actuarial Science
The Faculty of Education is a place for educational research and research-informed teaching and impacting current teaching methods in Imo State University. We are a dynamic and diverse Faculty committed  to understanding and improving learning at every stage of life and in all contexts, from communities and families to schools, further and higher education institutions and public sector organizations.
The School has an excellent track record of impacting best practices in the educational sector and works in collaboration with  practitioners, schools, policy-makers and academic colleagues. With a high number of departments and well organized management method we present learning in style as an essential intellectual property that are relevant in this 21st century.
We have the following departments;
Arts Education
Physical Science Education
Life Science Education
Language Education
Library and information Science
Foundation and Counseling
Are you good in the sciences and have a good mathematical mind? Interested in studying to become an Engineer? Studying Engineering at The Faculty of Engineering, Imo State, University, you will use this knowledge and put it into practice through various design projects.
We have a wide range of resources and  engineering heritage and currently we offer a wide variety of engineering courses spread across five departments that will empower you to face the future with a class.
We have the following departments;
Agricultural Engineering
Electrical Engineering
Civil Engineering
Food Science & Technology
Mechanical Engineering
Welcome to the Faculty of Environmental Science – affectionately known as FES.
we offer unparalleled opportunities for interdisciplinary studies and research.
We have the following departments;
Surveying  & GeoInformatics
Architecture
Building
Urban and Regional Planning
Quantity  Surveying
Fine & Applied Arts
Estate Management
Welcome to our portal.  We all know that health care profession are  in high demand across the country.
At Imo State University we offer you the opportunity to achieve the dream of becoming one.  We educate front-line entry level practitioners for the allied health disciplines as well as the clinical, educational and research leaders of tomorrow.
We have the following departments;
Optometry
Medical Laboratory Science
Nursing Science
Nutrition and Dietetics
At Humanities we are fascinated by human activities and achievements over the centuries, from prehistory to the modern day. We are well-known for ground-breaking and significant research and education across our wide-ranging disciplines.
With a good knowledge of human activities our range of subjects are more than ever extremely important in today's turbulent times.
Studying for a degree in one of our disciplines offers students new insights into humanity and prompts the kind of intellectual vitality and creative energy that springs from a deep passion for learning and knowledge.
We have the following departments;
Religious Studies
French
History and International Studies
Philosophy
Theatre arts
Linguistics and Igbo
English language and Literary Studies
PHILOSOPHY AND OBJECTIVES
In line with the National Universities Commission's General Philosophy and Fundamental Principles of Curriculum Development, the Faculty of Law programme is designed to turn out graduates in law who will use their knowledge of law for social engineering. Without a clear understanding of the importance and the role of law in society, the knowledge of law remains a blunt tool in the hands of a law graduate. However, with the knowledge of the interaction of law with the social, economic and political lives in society, the law graduate will be better equipped to use law for the advancement of society.
Thus in the formulation of the Curriculum, we have taken care that the laws will be taught in such a way that the students will be very aware that law as Holmes and Friedman once opined "is not a brooding omnipotence in the sky but a flexible instrument of social order based on the economic, political and social values of the society which it is mean to serve." In teaching the law, our students are exposed not only to acquire the techniques, skill and knowledge of the principles and rules of the substantive laws in action, but also to know the scope and functions of the law which they may be called upon in future to interpret and administer.
In keeping with the aforementioned, the objectives of this law faculty are as follows:
* to provide social and adequate knowledge of the law which will bring to bear the contemporary functions and purpose of law to human co-existence;
* to broaden the focus of the law student to appreciate the interrelation between law, social and political issues relating thereto;
* to ensure that the student understands and appreciate the working of the judiciary as a veritable tool in the development of the law;
* to create in the student, analytical and empirical approaches to the study of law, particularly equipping the law student to face the challenges of the ever changing world;
* above all, to produce a law graduate who can compete keenly and favourably with his counterparts all over the globe.
Vision
To be an acknowledged international centre of excellence in teaching, learning, research, and consultancy, which will produce functional law graduates who at all times will be worthy in learning and character.
Mission
To create a conducive and favourable environment for optimal learning, research, and intellectual development, that will meet with global challenges in the 21st Century.
Admission Requirements
UTME:
Candidates of this category must possess Senior Secondary Certificate, or an '0' Level Certificate with credit passes in five (5) subjects, including English Language and English Literature obtained at not more than two sittings. At least one of the credits must be in a science subject or at least pass in Mathematics, such a candidate must also have an acceptable pass in the Joint Matriculation, Examination.
Direct Entry:
Candidates of this mode of admission must conform with the National Universities requirements for direct entry. Those include:
* Must satisfy U.T.M.E. requirements in (i) above plus A two-year or three-year Diploma certificate or second class upper or lower division degree in related courses;
* Must satisfy U.T.M.E. requirements in (i) above plus Three (3) papers at Principal or Advanced level in the Higher School Certificate or G.C.E.
* Must satisfy U.T.M.E. requirements in (i) above plus two papers at principal or Advanced level or H.S.C or G.C.E.
The Imo State University Owerri was re-established in 1992, following state creation and the ceding of the old Imo State University to Abia State. The College of Medicine which had existed in the old University could not immediately take off due to lack of facilities.,
However, in the 1995/96 session, the Health Sciences section of the College of Medicine and Health Sciences took off with the admission of Students to read Medical Laboratory Sciences. This Department has since been graduating students. The first batch of medical students was admitted in the 1998/99 session.
The college obtained Preclinical accreditation in 2002. Thereafter the students sat for the first 2nd MB,BS Examination in June 2003. The first clinical accreditation was granted in December 2006. Subsequently 2 sets of students have sat for the 3rd MB,BS Examination.
The pioneers sat for the 5th MB,BS Examination in 2008. The College is fully accredited by the Medical and Dental Council of Nigeria (MDCN) and the National University Commission (NUC).
Following the signing of the College act in May 2007 by the former Visitor and Governor of the state, Chief Achike Udenwa two faculties were carved out of the college namely.
1. Faculty of Health sciences comprising 3 departments namely: Medical Laboratory Science, Optometry and Nursing Sciences.
2. Faculty of Medicine comprising 13 departments namely: Anatomy, Physiology, Medical Biochemistry, Community Medicine, Medical Microbiology/ Parasitology, Chemical Pathology, Morbid Anatomy/ Histopathology, Haematology and Blood Transfusion Medicine, Medicine, Surgery, Obstetrics & Gynecology, Pediatrics, Pharmacology. Officers have been appointed for the faculties and the various departments.
PHILOSOPHY
The philosophy is to educate health professionals in a way that is attuned to the health needs of the society. This commitment should be reflected in a community – oriented approach with emphasis on Primary Health Care.
AIMS AND OBJECTIVES
The aims and objectives of the benchmark and minimum academic standards are to train students to become:
a). Providers of health care to individuals and communities
b). Health advocates for the needs of communities
c). Investigators of the causes of diseases and other health problems
d). Health educators
e). Knowledgeable in health policies, health management and global health issues
Our world–class academic staff provide our undergraduates and postgraduates with a good  level of support, our expertise always based directly on our personal research and studies.
We have the following departments;
Animal Science and Environmental Biology
Plant Science and Biotechnology
Physics/ Industrial Physics
Chemistry/Industrial Chemistry
Microbiology/Industrial Microbiology
Biochemistry
Mathematics
Statistics
Computer Science
The Faculty of Social Sciences comprises six departments, which offer undergraduate, masters and doctoral programs in the university. With a good student population and full-time professors, and a wide array of programs and research the Faculty of Social Sciences plays a key role at the heart of Imo State University.
Its graduate students are supervised by excellent lecturers and undertake researches on issues of our society and environment both in an undergraduate and postgraduate program.
We have the following departments;
SCORE 280+ In JAMB 2021 Download and Install JAMB CBT APP NOW for practice. CLICK HERE
Message  O8132420817  on Whatsapp for more info on How to Activate After Installing
Your success is directly proportional to your smart work and Hard Work
Economics
Psychology
Geography & Environmental Management
Political Science
Sociology
Mass Communication
Library and Information Science – 206
Guidance and Counselling – 182
Mechanical Engineering – 221
Food Science and Technology – 200
Education and Psychology – 193
Education and Mathematics – 186
Electrical and Electronic Engineering – 229
Civil Engineering – 220
Education and Geophysics – 186
Education and FIne and Applied Arts – 194
Agricultural Engineering – 180
Zoology – 257
Education and Economics – 208
Education and Accounting – 182
Statistics – 182
Physics – 192
Educational Foundation – 182
Educational Administration – 190
Microbiology/Industrial Microbiology – 245
Industrial Physics – 191
Computer Science – 238
Chemistry/Industrial Chemistry – 207
Biochemistry – 230
Botany – 189
Psychology – 214
Political Science – 240
Geography and Environmental Management – 188
Mass Communication – 237
Economics – 233
Soil Science and Biotechnology – 198
Crop Science and BioTechnology – 183
Animal Science and Fisheries – 181
Agricultural Economics and Extension – 182
Religious Studies – 180
Philosophy – 188
Igbo and Linguistics – 188
History and International Studies – 220
Urban and Regional Planning – 87
Quantity Surveying – 191
Land Surveying – 192
Fine and Applied Arts – 184
Surveying and Geoinformatics – 180
Building – 190
Architecture – 220
Nutrition and Dietetics – 202
Nursing Science – 205
Biochemistry – 230
Medical Laboratory Science – 200
Optometry – 249
Accountancy – 236
Marketing- 215
Management – 220
Insurance – 192
Banking and Finance – 229
Conclusion
Above is a complete and updated list of courses offered at IMSU and their cut off marks.
Nonetheless, note that this list will be updated from time to time whenever new courses are added.
That's the much I can take on the subject "Updated List Of Courses Offered At IMSU 2020/2021 | IMSU Courses, Cut Off Marks & Requirements".
Thanks For Reading.
O3schools Team.
Finally, remember that SHARING is CARING.
IMSU Admission List  | IMSU 1st, 2nd, 3rd, 4th Batch & DE Admission List Out
IMSU Supplementary Admission Form  Is Out | Deadline Is October 29th
IMSU Postgraduate Admission Form  Out | See How To Apply Here
IMSU Postgraduate School Fees  | IMSU PG School Fees Breakdown
IMSU Postgraduate Courses  | IMSU PG Fees
IMSU School Fees  For New & Returning Students
Imo State University IMSU Supplementary Admission List
IMSU Post UTME Result | How To Check IMSU Post UTME Result Easily
Updated List Of Courses Offered At IMSU | IMSU Courses, Cut Off Marks & Requirements
IMSU Acceptance Fees  | IMSU Acceptance Fees Portal 2019 & Guidelines
IMSU Cut Off Marks | IMSU 2019 JAMB & Departmental Cut Off Marks
IMSU Post UTME Past Questions, Answers & PDf's |  IMSU Post UTME Exam Focus