Today, you and I will quickly take a look at the topic "Achievers University School Fees 2020/2021 | Check Medicine & Law Fees Here".
This has become necessary as year in year out, new students are being admitted into several federal and state institutions without them first having the knowledge of the financial demands of the institution just like Achievers University as the case is right now.
Definitely, a lot of things come to mind of aspirants of any university for any academic year and surely, there are a lot of criteria you need to consider before even choosing your dream university.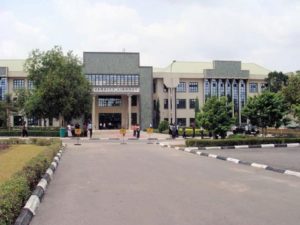 You may want to consider the location, the academic calendar (How fast it is) and most importantly, the school fees.
However, we will center our focus majorly on school fees for Achievers University today because your financial strength, as well as that of your parents/guardians, has to be considered before thinking of picking any school.
Currently, UNIBEN is still the only school that has the least school fees. We will consider the school fees schedule for Achievers University right away.
Nonetheless, if you are among those that have been searching for the topic of interest such as [achievers university school fees 2020/2021, achievers university admission, who owns achievers university, achievers university courses, achievers university hostel, achievers university main campus, achievers university resumption date, achievers university portal, Achievers University School Fees 2020/2021 | Check Medicine & Law Fees Here], then of course you can see that you are not alone.
You will get all that you need right here at O3schools without bordering to go anywhere else for free.
Achievers University School Fees 2020/202 | Check Medicine & Law Fees Here
Below is the school fees breakdown for all departments and faculties for 2019/2020.
Achievers University School Fees.
Below are listed courses that have scholarship
That explains why fees on these programmes are relatively lower than the others.
For Mobile users: Ensure You Scroll to the side to view all the contents in the table below:
SCHEDULE OF TUITION FEES PAYABLE (2020/2021) SESSION – 100 Level
REGULAR STUDENTS
100 LEVEL
COLLEGE OF LAW
PROGRAMME
NGN
LAW
700,000
COLLEGE OF SOCIAL AND MANAGEMENT SCIENCES
PROGRAMME
NGN
ACCOUNTING, BUSINESS ADMINISTRATION, ECONOMICS, INTERNATIONAL RELATIONS, POLITICAL SCIENCES, MASS COMMUNICATION, GEOGRAPHY AND PLANNING SCIENCE, PUBLIC ADMINISTRATION, SOCIOLOGY, CRIMINOLOGY AND SECURITY STUDIES.
400,000
BANKING AND FINANCE
400,000
COLLEGE OF NATURAL AND APPLIED SCIENCES
PROGRAMME
NGN
MEDICAL LABORATORY SCIENCE
500,000
NURSING SCIENCE
500,000
COMPUTER SCIENCE
400,000
GEOLOGY
400,000
INDUSTRIAL CHEMISTRY, BIOCHEMISTRY, MICROBIOLOGY, MATHEMATICS, PHYSICS WITH ENERGY STUDIES
400,000
COLLEGE OF ENGINEERING AND TECHNOLOGY (COET)
PROGRAMME
NGN
ELECTRICAL & ELCTRONICS ENGINEERING, COMPUTER ENGINEERING, TELECOMMUNICATION ENGINEERING, MECHATRONICS ENGINEERING, BIOMEDICAL ENGINEERING

Tuition Payable for programme is N1.2 Million

However, with 50% scholarship on Tuition for all Engineering programmes, tuition payable now amounts to:

N600,000

ACCEPTANCE FEE (ALL PROGRAMMES) (FRESH STUDENTS ONLY)
25,000
SCHEDULE OF TUITION FEES PAYABLE (2020/2021) SESSION – 200 to 500 Level
For the Mobile users: Ensure you Scroll to the side to view all the contents in the table below:
REGULAR STUDENTS
200 LEVEL
300 LEVEL
400 LEVEL
500 LEVEL
COLLEGE OF SOCIAL AND MANAGEMENT SCIENCES
PROGRAMME
NGN
NGN
NGN
NGN
ACCOUNTING, BUSINESS ADMINISTRATION, ECONOMICS, INTERNATIONAL RELATIONS, POLITICAL SCIENCES, MASS COMMUNICATION, GEOGRAPHY AND PLANNING SCIENCE, PUBLIC ADMINISTRATION, SOCIOLOGY
420,000
500,000
500,000
BANKING AND FINANCE
400,000
400,000
400,000
COLLEGE OF NATURAL AND APPLIED SCIENCES
PROGRAMME
NGN
NGN
NGN
NGN
MEDICAL LABORATORY SCIENCE
550,000
550,000
600,000
600,000
NURSING SCIENCE
550,000
550,000
600,000
COMPUTER SCIENCE
420,000
500,000
500,000
GEOLOGY
400,000
400,000
400,000
INDUSTRIAL CHEMISTRY, BIOCHEMISTRY, MICROBIOLOGY, MATHEMATICS, PHYSICS WITH ENERGY STUDIES
400,000
400,000
400,000
COLLEGE OF ENGINEERING AND TECHNOLOGY (COET) with 50% Scholarship on Tuition
PROGRAMME
NGN
ELECTRICAL & ELCTRONICS ENGINEERING, COMPUTER ENGINEERING, TELECOMMUNICATION ENGINEERING, MECHATRONICS ENGINEERING, BIOMEDICAL ENGINEERING

Tuition Payable for programme is N1.2 Million

However, with 50% scholarship on Tuition for all Engineering programmes, tuition payable now amounts to:

N600,000
Note
Acceptance Fee – N25,000 (Fresh and Direct Entry Students)
Late Registration fee per Semester – N25,000
Full payment of all fees for one year during registration period attracts discount of 5% on tuition fees.
Two Installment Payment Option – 50% in the 1st Semester and 50% in the 2nd Semester. Each payment must be made within registration period.
Failure to register: Any student who fails to register at the end of registration period shall lose his/her studentship for the semester. Such student is automatically classified by the computer as being on suspension of studies. Such student is expected to apply for continuation of his/her study/programme not later than 12 months thereafter, after which, if he /she fails, would be classified as having voluntarily withdrawn

Accommodation fee at the permanent site:

(i) 4 bed space – N90,000
(ii) 6 bed space – N70,000

Accommodation at the temporary site:

(i) 4 bed space – N50,000.
(ii) 3 bed space – N60,000 Female Students only)
(iii) 2 bed space – N70,000 (Female Students only)

Clinical Fee for Nursing and Medical Labouratory students:

100 – 200 Level – N20,000 per session
300 – 500 Level – N100,000 per session

Accommodation is secured on 1st come 1st served basis, and allotted to only fully registered students.
PAY TO UNIVERSITY'S BANK ACCOUNT AT ECOBANK

TUITION (REGULAR) – 5282011354
ACCEPTANCE – 5282039897
ACCOMMODATION – 5282039907
Thanks For Reading