A general Whatsapp group has been created. Message us on whatsapp to be added…+2348132420817
Today, you and I will quickly take a look at the topic "UNILORIN Admission List 2023/2024 | UNILORIN 1st, 2nd, 3rd Batch & DE List Out".
Nevertheless, this has become very important because UNILORIN has done its admission screening exercise and all the results are fully out.
However, if you are among those that has been searching for [unilorin admission list pdf, unilorin admission list 2023, unilorin admission list 2023/2024, unilorin admission list second batch list, unilorin admission list 3rd batch, is unilorin admission list for 2023/2024 out, unilorin admission list pdf download, unilorin admission news, UNILORIN Post UTME Result 2023/2024 | How To Check Your Post UTME Result], then you can see that you are not the only one.
Nonetheless, the good thing is that you are here and you shall get all the information you have been searching for right here on this blog.
Therefore, the next question that will come into any UNILORIN admission seekers mind is "How Do I check My Admission Status?".
Well, the answer to that question is not far-fetched as you can see all of that information below.
Latest News
Candidates seeking admission into University of Ilorin are to be checking the JAMB's CAPS for their admission status from time to time.
They should also always check the TRANSFER APPROVAL option on the JAMB's CAPS to know if they're being transferred to another course.
Many have failed to check this waiting to be notified via SMS. All the best
This is to inform all the prospective candidates that choose UNILORIN as their first option and sat for post UTME screening that they should immediately upload their O'level results on the University portal and JAMB Portal on its Central Admission Processing Systems (CAPS).
UNILORIN Admission List | UNILORIN 1st, 2nd, 3rd Batch & DE List Out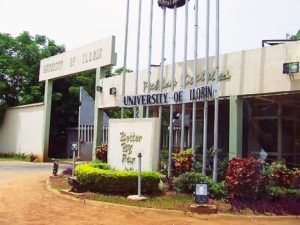 The management and authorities of UNILORIN have released the admission list for the academic session.
Therefore, all candidates that choose UNILORIN as their first choice of institution, sat and passed the post UTME screening exercise can now go ahead to check their admission status right away.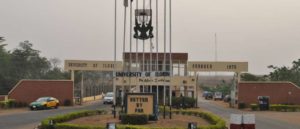 To check your admission status, simply follow the process below;
JAMB Admission Status Portal  and How To See Admission Status On JAMB's Website
Step 1: To check your admission status, go to the admission checking portal at: http://uilugportal.unilorin.edu.ng/putme-login.php
Step 2: When the page opens up, enter your Jamb Registration Number and Surname details on the spaces provided and
Step 3: Click on the Login button to view your admission status.
JAMB POrtal
You can only access your UNILORIN admission status from JAMB admission status checking portal, follow the procedure outlined below:
Login to your Jamb profile with your username and password.
Scroll down then locate and click the '

Check Admission Status

' tab.
Select

your Exam year

and Enter

your registration number

in the required columns.
Finally, click on '

Check Admission Status

' to access your FUPRE admission status.
Successfully admitted candidates are advised to go to JAMB CAPS portal to ACCEPT or REJECT the offer —  How to Reject/Accept Your Admission on JAMB CAPS.
Candidates who did not upload their result as at the time of their JAMB application (Awaiting Result) should do so immediately by visiting any Computer Based Test (CBT) Centre nearest to them to upload their O'Level results on JAMB website.
Other Ways You can Check If You Have Been Admitted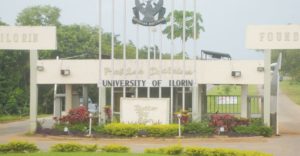 If you don't find your name there, there is a high possibility that your name can be found in JAMBs portal or CAPS.
Therefore you can check;
O3schools is using this medium to congratulate all those who have been offered admission into the 2018/2019 academic session of UNILORIN.
We wish you a happy schooling experience.
You can drop your phone numbers so that we can add you to all UNILORIN WhatsApp group of those who have been admitted.
UNILORIN Registration Procedure for Fresh Students.
To be eligible for clearance as an admitted candidate the conditions set out by the Joint Admissions and Matriculation Board and the University of Ilorin must be met.
JAMB Conditions:
Candidate's admission must have been approved by the Joint Admissions and Matriculation Board (JAMB) on their Central Admissions Processing System (CAPS).
Candidate must have accepted the offer of admission as approved by the JAMB.
Registration Procedure on the University Site:
Step I: Update of Profile
On the University of Ilorin Website (https://www.unilorin.edu.ng) under Portals (first under the category) click on the

Undergraduate Portal link

Click on the

Pre-Admission Screening Login

link on the Portal. Then on the displayed page, use your JAMB Registration Number as Login ID and Surname as your default password, thereafter, click the login button.
Click on Check Admission Status link to confirm your admission status.
Read the DECLARATION FORM and accept/reject the offer of admission for the Course you have been admitted to study.
Pay the acceptance fee of Twenty-five Thousand Naira only (N25,000.00) using your ATM Card within two weeks (2)
Step II: Clearance Procedure
Upload your documents as required for admission clearance. (Card details for your O' Level is required)
Wait for clearance before you proceed to the next stage of registration.
Next pay the appropriate University charges as provided in your portal.
Step III: Course Registration Steps
After the completion of the Steps above (I – II) interact with your Level Adviser and/or HOD on the Courses to be registered for your Programme.
Login to your Portal and update your bio-data carefully on the University Site (www.unilorin.edu.ng). You will be required to change your initial Password from your surname to a confidential one known to you alone. Ensure you master your new password off-hand. If you forget your password, the password recovery is available online. Please be mindful of the spellings and arrangements of your names based on the provided template. In addition, you are expected to choose the initial part of your institutional e-mail that you are entitled to as a student.
Click on Course Registration link to proceed with your Course registration, as defined by the Level Adviser and/or HOD, thereafter, click submit to allow for the approval of your Level Adviser.
Print out your preliminary Course Registration Form and interact with your Level Adviser to authenticate the Courses you have selected before payment . Note: Any Student who fails to authenticate registered Courses with the Level Adviser before payment does so at his/her own risk, as he/she may be required to pay for Add/Drop Form to make amendment(s).
NOTE
You are expected to pay only N250.00 in addition to the main charges for each payment, thus ensure that there is enough balance in your bank account(s).
Upon successful payment, you are required to print the Payment Receipt and four coloured copies of the final Course Registration Form.
Forward the FOUR copies of the Form to your Level Adviser and Faculty Officer for appropriate signatures and collect one copy as yours from the Faculty Office. Keep your copy safely as you would need it for your Examinations and final clearance on graduation.
Please note that the supported ATM Cards on the Remita platform for the university payments are Visa and Master Cards.
CAUTION
YOU ARE ADVISED TO BEWARE OF FRAUDSTERS (LURKING AROUND CAFES, ON-CAMPUS, OUTSIDE THE UNIVERSITY, ETC.) IN THE HANDLING OF YOUR PAYMENT CARD DETAILS.
BEWARE OF IMPOSTORS WHO SEND TO YOU SMS OR INTERACT WITH YOU WITH PROMISE(S) OF ASSISTANCE (ADMISSION, RESULTS, ACCOMMODATION, ETC.) UNIVERSITY OF ILORIN MAINTAINS THE BEST ETHICAL PRACTICES IN HANDLING STUDENT MATTERS.
REPORT ANY FRAUDULENT ACT OR SUSPICIOUS ACTIVITIES TO THE SECURITY UNIT, UNIVERSITY OF ILORIN
That's all I can take on the topic "UNILORIN Admission List  | UNILORIN 1st, 2nd, 3rd Batch & DE List Out".
Thanks for Reading
If you have any questions bordering your mind, pour it all out in the comment box.
I will be here to answer all of it.
Finally, remember that SHARING is CARING.