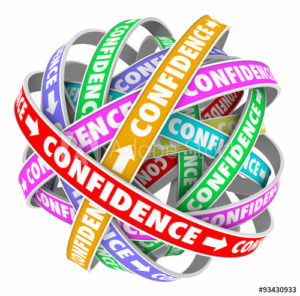 If you have ever wondered why students pass JAMB hurdle and fail post UTME, then your guess is as good as mine.
Post UTME exam is one of the toughest exam to write after passing JAMB.
In fact, I call it the most important.
This is because Universities believe then that students can be helped to pass JAMB but definitely not Post UTME.
Although, with the latest CBT update, malpractice has been reduced to the bearest minimum.
Furthermore, Post UTME exam usually constitutes about 50% of the total admission cut off marks.
So you might want to take your post UTME very serious.
A lot of students fail to cross this line because they failed to build up confidence towards the exam.
Today, you and I are going to carefully walk through these post UTME exam confidence boosting tricks. Stay tuned.
Post UTME Exam Boosting confidence Tricks
Background Check
This involves making adequate research about the post UTME exam.
If your Post UTME exam is next week for example, you should already know the format.
By format, I mean either PPT or CBT.
Going into the war without knowledge of your enemies brings fatal failure.
Imagine expecting CBT amd you see PPT on that faithful day.
That's already a first step to losing confidence in the exam.
Get Past questions and study the pattern.
Also very importantly, take note of the trend.
Is PPT still applicable? Of course now that you know that almost everything is going online, you should most likely expect CBT except in rare cases.
Just try as much as possible not to receive a surprise on that exam day.
The good part is that a lot of people have gone past the process before.
You can always meet them up for advice.
Prepare
Post UTME exam boosting confidence can only start building when you prepare.
If you do not prepare, of course conscience has a way of playing its way into making the said person fail.
Get past questions, study the patterns and know the trend.
Study so much that ;
If they bend the rules, you break them. If they hit hard, you hit harder. You have to show the exam that its your battle field. This is confidence.
To increase Post UTME Exam Boosting Confidence, Believe In Yourself
I decided to end with this because if you don't believe in yourself to succeed, then you are believing not to.
If you want to get through exam successfully, you need to have this massive trait.
Believe in yourself that you have done it already.
As a Post UTME Exam Boosting confidence trick, note that people have done it before and have done it successfully.
Therefore, your case cannot be different.
If you do all these, you will get great Post UTME boosting Confidence to surmount any question.
See other articles that might interest you
Thanks for your time
O3schools Team.