Overcome Post UTME Exam Tension With This Worthy Tips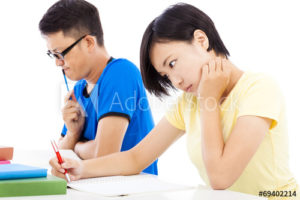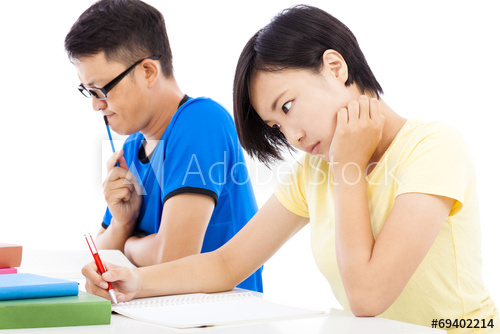 A lot of post UTME aspirants have asked me about how to overcome Post UTME Exam Tension.
Well if you think you are the only one having that tension, then you are probably not right.
So, I try as much to tell them to build on their confidence among other things.
Whether you agree with me or not, there is usually a degree of tension that comes whenever yo want to take any sort of exam.
Have you also wondered why people talk so much about examination fever?, is i real? (LOL) of course it is.
Examination fever comes as a result of examination fever and tension.
The reason you and I are looking into this topic is because treating it will bring increased confidence and eliminate tensions.
In my last post on "how to pass any schools post UTME", being positive about passing the exam was one of my points.
If you nurse failure in your heart, trust me, I can predict your score before you get into the hall.
Bu the good thing is that you and I can work on this.
So let you and I carefully go through how to overcome post UTME exam tension.
How To Overcome Post UTME Exam Tension
You and I know it is quite impossible to write any sort of exam without a symptom of tension.
Although, we can entirely eliminate it immediately you hit the first question in the hall.
Follow me closely as I walk you through on how to overcome post UTME exam Tension.
Combine Personal Study With Post UTME Lectures
The first step to overcome Post UTME exam tension is to study to show thyself approved.
Then to provide extra boost of confidence, attend post UTME lectures.
Attending lectures does not mean you can't pass Post UTME studying alone.
It only provides that extra sharpness and class setting taste if you have been out of school for a while.
You can ask and answer questions, brainstorm with other candidates and so on.
In fact as a way of learning faster, you can also read ahead of lectures and explain to your mates.
This will drastically make you overcome Post UTME exam tension .
Get A Guide
You need a guide to overcome Post UTME exam tension.
The guide may be a mentor you have always looked upon or a site you have always trusted for study guide like o3schools.com
Get someone who can encourage and boost your confidence.
Confidence and self believe is very important but should be moderate as over confidence brings OVERSABI and consequently, regrets.
Getting a mentor gives you stability and reassurance against fear and tension.
Get  Past Questions
I won't dwell much on this.
Answering post UTME past questions helps you overcome post UTME exam tension and fear.
In fact, ensure you time yourself when answering past questions as post UTME exams test your speed.
If you can meet up with the time you set for yourself, then you have the confidence to answer any question.
Think fast and Smart and you will soon discover you have overcome post UTME Exam tension.
Prayer
The role of God in any endeavor cannot be over-emphasized.
Commit your ways unto Him and He will direct your path and eliminate all possible errors and mistakes.
Do Not Spend Too Much Time On One Question
Basically, each post UTME question is usually a minute or less.
If you are finding any question difficult to crack, move on to the next one.
You can always come back to it when you remember it.
With these tips I am quite sure you have overcome Post UTME exam tension totally.
Hope it helped? Leave comments in the comment box below.
Thanks for your time.
O3schools Team.