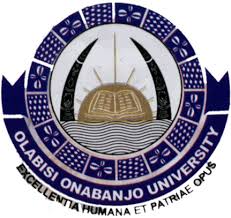 Today, you and I will quickly run through the topic "Updated List of Courses Offered In OOU  | OOU Courses & Requirements".
This has become very necessary because of students planning to study in several federal universities in Nigeria especially OOU.
To ease your curiosity, we have compiled the complete list of Federal and State Universities in Nigeria.
Recommended:- Complete List Of Federal Universities In Nigeria
Also Read:- Complete List Of All State Universities In Nigeria.
SCORE 350+ In JAMB Download and Install JAMB CBT APP NOW for practice. CLICK HERE
Message  O8132420817  on Whatsapp for more info on How to Activate After Installing
Your success is directly proportional to your smart work and Hard Work
Therefore, o3schools is here to make life easy for every Nigerian Student and that's why we have also done a very complete and accurate job on JAMB subject combinations.
Highly recommended:- JAMB subject Combination For All Courses For OOU Aspirants
However, if you are among those searching for [oou courses cut off mark, nursing in oou, oou admission requirement, oou course form, olabisi onabanjo university postgraduate courses, oou school fees, Olabisi onabanjo university website, courses offered by Lagos state university, Updated and Official List of Courses Offered In OOU |Olabisi Onabanjo University], then you are obviously not alone.
Nonetheless, you shall get all the information you have been searching for right here on this blog.
Therefore, without wasting much of your time, lets head to the topic "Updated and Official List of Courses Offered In OOU |Olabisi Onabanjo University" .
The civilian Government of Ogun State in 1979 expressed its desire and determination to establish more Polytechnics, Colleges of Education and a University for the State during its first term in office. Thus, by a letter dated 19th January 1982, the then Honourable Commissioner for Education convened the Planning committee for the establishment of Ogun State University.
On 16th March 1982, the planning committee headed by renowned Professor Akinlawon Ladipo Mabogunje, submitted its report. Consequently, in July, 1982, a bill to establish Ogun State University was debated and passed into law by the Ogun State House of Assembly. With the assent of the then Civilian Governor of Ogun State, Chief Olabisi Onabanjo, on 7th July, 1982 it became the "law to provide for the establishment, incorporation, constitution, laws and functions of a Provisional Council of the Ogun State University and for other matters incidental thereto or connected therewith."
On Tuesday, 28th September 1982, the appointment of the pioneer Chairman of Council, the first Vice-Chancellor and other members of the Provisional Council was announced by His Excellency, the then executive Governor of Ogun State. The Provisional Council was formally inaugurated on Thursday, 28th October, 1982.
Ogun State University was patterned after the American State University system. In addition to adopting the "land grant" system, Ogun State University was established to lead in the identification of the state's problems and also proffer solutions for them. To enable the university have a state-wide reach, Ogun State University was designed as a multi-campus institution, with College of Health Sciences in Sagamu (Remo), College of Engineering in Ibogun (Egba), College of Agricultural Sciences in Aiyetoro (Yewa), and the Main campus housing Faculties of Arts and Humanities as well as Natural Sciences in Ago-Iwoye (Ijebu).
On Monday, 31st January, 1983 the University opened its doors to its first set of students, numbering a little over 500 in all. On Friday, 30th January, 1987, the University held its first convocation ceremony, formally graduating 285 students who had completed and passed their examinations as at 17th September, 1986.
The foundation principal management officers of the university were: Professor A. L. Mabogunje – Pro-Chancellor and Chairman of Council, Professor J. O. Sodipo – Vice Chancellor, Mr. N. O. Sotoyinbo –Registrar, Mr. O. O. Ogundipe (Librarian, University of Benin) – Visiting Librarian, Mr. S. B. Onigbinde – Deputy Bursar, and Mr. A. O. Oyeledun – Deputy Director of Works.
Today, the University is operating in all its various campuses, with over 95% of its academic programmes accredited by NUC. Ogun State University, now Olabisi Onabanjo University has continued to produce high quality manpower that leads in the identification of global problems and proffering solutions to them.
The university which boasts over 22,000 students has a website which can be accessed by clicking here.
The Olabisi OnabanjoUniversity shall be the centre of academic excellence where "knowledge skills and value will be purposed relentlessly to ensure the flowering of human abilities, service to the Nigeria nation and the world at large in the wider context of traditional wisdom and culture".
"To provide the best educational experience for our students and the public through excellence in teaching, research and creative activities and service to the state, society and the world at large".
The following are the admission requirements to study in OOU.
Therefore, the candidate must;
first, choose OOU as the first choice of institution before any other consideration
be at least 16 years of age at the time of application of the scholarship
have at least five (5) credit passes in SSCE or its equivalent in not more than two (2) sittings.
score at least 180 in the Unified Tertiary Matriculation Board Exam (UTME)
have an acceptable/reasonable score in the post UTME screening exam conducted by the school
satisfy both the faculty and departmental requirements to get admitted
The University has offered provisional admissions for to its applicants. The successful applicants are enjoined to check further details on the OOU Website: www.oouagoiwoye.edu.ng
Successful applicants are to pay a non-refundable fee of Sixty Thousand Naira (₦ 60,000.00) only with immediate effect through any of the under listed means to process their acceptance letter
Payment through any of the University Point of Sales (POS) on any of the University campuses (Ayetoro, Ibogun, Remo (Shagamu/Ikenne) and Main Campus at Ago-Iwoye).
Payment through Internet by logging on to www.oouagoiwoye.edu.ng.
2.    All  Candidates offered Provisional Admission should proceed with the steps listed below:
i)    Visit: portal.oouagoiwoye.edu.ng/admission
ii)    Click on CHECK ADMISSION STATUS to confirm your admission
iii)    Provide your JAMB Number and SURNAME as password to log on to the admission portal
iv)    On successful log on, click MAKE ACCEPTANCE PAYMENT
v)    Once the acceptance payment profile has been  loaded, click on either
(a)    MAKE WEB PAYMENT – This allows you to pay online directly using your ATM card,
OR
(b)    MAKE POS PAYMENT – Print the ACCEPTANCE PAYMENT PROFILE and proceed to designated POS Points to make the payment.
If you encounter any challenge on the procedure visit OOU ICT Centre, Ago-Iwoye for further clarification.
3.    Proceed to the Academic Affairs Office for your 1st Verification and your  Faculty for 2nd Verification
4.    (a)    Present to the Registration Officer, the originals and one set of photocopies of the following documents arranged separately in the order shown below:
i.    Verification/Personal Data Form
ii.    Acceptance Fee Receipt
iii.    UTME Score Result
iv.    Post UTME Result
v.    O'level Result
vi.    Diploma Result and other entry requirements (for DE Candidates only)
vii.    Birth Certificate
viii.    Tax Clearance Certificate OR N10,000.00 Ogun State Tax Receipt
ix.    JAMB Admission Letter
(b)    Counter-sign the verification forms at the College/Faculty Offices.
Faculties Present In OOU
OOU has over 9 faculties namely the faculties of;
Science
Education
Law
Art
Social and Management Science
Basic Medical Science
Medicine
Engineering
Environmental Sciences
Agriculture
Have you been searching for a particular course to study at Olabisi Onabanjo University (OOU) but do not know how to go about it because you don't know the List of courses offered in OOU?.
Do you want to write JAMB this year and you do not know which course to fill?
Below is a complete, NUC accredited, official and updated list of courses offered in OOU.
In no particular order, they include;
SCORE 350+ In JAMB Download and Install JAMB CBT APP NOW for practice. CLICK HERE
Message  O8132420817  on Whatsapp for more info on How to Activate After Installing
Your success is directly proportional to your smart work and Hard Work
ADMINISTRATION
1
Accounting
2
Banking & Finance
3
Business Administration
4
Cooperative & Rural Development
5
Industrial Relations and Personnel

Management

6
Public Administration
7
Transport Management
AGRICULTURE
1
Agriculture
2
Fisheries
3
Forestry & Wild Life
4
Home Economics
5
Hotel & Tourism Management
ARTS
1
Christian Religious Studies
2
English
3
French
4
History and Diplomatic Studies
5
Islamic Religious Studies
6
Performing Arts
7
Philosophy
8
Yoruba
BASIC MEDICAL SCIENCES
1
Anatomy
2
Physiology
EDUCATION
1
Biology Education
2
Business Education/Secretarial

Administration

3
Chemistry Education

4

Christian Religious Studies Education

5
Computer Science Education
6
Economics Education
7
English Education
8
French Education
9
Geography Education
10
Guidance and Counseling
11
Health Education

12

History Education

13
Integrated Sciences

14

Islamic Studies Education

15
Mathematics Education
16
Nursery and Primary Education
17
Physical Education
18
Physics Education
19
Political Science Education
20
Social Studies
21
Yoruba Education
ENGINEERING
1
Agricultural Engineering
2
Computer Engineering

3

Electrical/Electronics Engineering

4
Mechanical Engineering
ENVIRONMENTAL SCIENCES

1

Architecture

2
Fine & Applied Arts
3
Urban & Regional Planning
LAW
1
Law
MEDICINE
1
Medicine and Surgery
PHARMACY
1
Pharmacy
2
Pharmacology
SCIENCE
1
Applied Zoology
2
Biochemistry
3
Chemistry
4
Computer Science
5
Geography
6
Geology
7
Industrial Chemistry
8
Mathematics
9
Microbiology
10
Physics
11
Plant Science
12
Statistics
SOCIAL SCIENCES
1
Economics
2
Mass Communications
3
Political Science
4
Psychology
5
Sociology
Conclusion
Above is a complete and updated list of courses offered in OOU.
Nonetheless, this list will be updated immediately;y new courses are added by the authorities.
That's the much I can take on the topic "Updated List of Courses Offered In OOU | OOU Courses & Requirements ".
Thanks For Reading
Finally, remember that SHARING is CARING.
Tai Solarin College of Education Post UTME Form 0 | TASCE (OOU Degree Affiliation)

OOU Cut Off Marks | OOU 2019 JAMB & Departmental Cut Off Marks

OOU Academic Calendar Released | oou.edu.ng | OOU Latest News

OOU Acceptance Fee  Is Out | See OOU Acceptance Fee Guidelines & Deadline

OOU Postgraduate Admission Form

OOU Postgraduate School Fees | OOU PG Fees Breakdown

OOU Post UTME Result  | How To Check OOU Post UTME Result

OOU Admission List  | OOU 1st Batch, 2nd Batch & Direct Entry Admission List Out

OOU Post UTME Form Is Out Online, Oou.edu.ng | OOU Admission News

Updated OOU Postgraduate Courses  | OOU PG Fees Breakdown

OOU Postgraduate Admission Form  Out | Application Still Ongoing

Updated List of Courses Offered In OOU  | OOU Courses & Requirements

OOU School Fees  For New & Returning Students | Olabisi Onabanjo University Fees

How to Print Olabisi Onabanjo University OOU Post UTME Screening Pass

OOU Post UTME Past Questions, Answers & PDf's |  OOU Post UTME Exam Focus