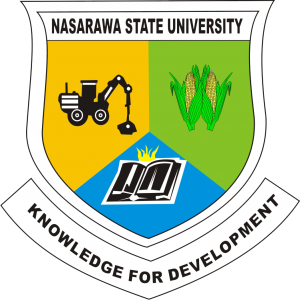 Today, you and I will go through the topic "Updated List of Courses Offered In NSUK 2019/2020 | Nasarawa State University Requirements".
This has become very necessary because of students planning to study in several federal universities in Nigeria especially NSUK.
To ease your curiosity, we have compiled the complete list of Federal and State Universities in Nigeria.
Recommended:- Complete List Of Federal Universities In Nigeria
Also Read:- Complete List Of All State Universities In Nigeria.
Therefore, o3schools is here to make life easy for every Nigerian Student and that's why we have also done a very complete and accurate job on JAMB subject combinations.
Highly recommended:- JAMB subject Combination For All Courses For NSUK Aspirants
However, if you are among those who have been searching for [nasarawa state university postgraduate courses, courses offered in nasarawa state polytechnic, nasarawa state university school fees, federal university of nasarawa lafia, nasarawa university cut off mark, nasarawa university direct entry, nasarawa state university part-time, nasarawa state university science courses, Updated List of Courses Offered In NSUK | Nasarawa State University, Keffi], then you are obviously not alone.
Nonetheless, you shall get all the information you have been searching for right here on this blog.
However, without wasting much of your time, lets head to the subject of discussion under the following headings;
Without further ado, lets head there right away.
popularly known and referred to as NSUK has a website that can be accessed by clicking here.
Nasarawa State University consist of three (3) major campuses namely:
1.    Main Campus
This is situated in Along Akwanga-Keffi Road, Keffi, Nasarawa State. It is the seat of Administration of the University and currently consists of the following Faculties:
a.    Faculty of Administration
b.    Faculty of Arts
c.    Faculty of Education
d.    Faculty of Law
e.    Faculty of Social Sciences
f.    Faculty of Natural and Applied Sciences
2.    Lafia Campus
The Lafia Campus houses the Faculty of Agriculture. It comprises of five (5) departments namely:
a.    Agricultural Economics and Extension
b.    Home Economics and Management
c.    Agronomy
d.    Animal Science
e.    Forestry, Wildlife, and Fisheries
3.    Pyanku Campus
Here, we have the School of Remedial Studies and Centre for Continuing Studies. There are about four (4) major course combinations.
The following are the admission requirements to study in NSUK
Therefore, the candidate must;
First Degree Minimum Entry Requirements
Candidates offered admission should fulfill the minimum entry requirements stated against the facilities into which they are admitted. All candidates should present originals and submits two (2) photocopies of their certificates or result slips. Statements of results from schools are not acceptable. Similarly, birth certificates and state of origin and declaration of age are to be submitted.
General Entry Requirements
Five relevant credits in SSCE, SC, GCE O/L or TC II Merits or equivalent obtained at not more than two sittings (TC Merits is equivelent to O/L Credit).
Two A/L passes plus three O/L credits in other subjects, at not more than two sittings or three A/L passes plus two O/L credits in two other subjects at not sittings; two merits, two passes at TC II plus two NCE Merits passes, including a major subject and Education.
National or NSUK Diploma with Merit or Lower Credit grade, including at least four O/L credits in SSCE/GCE or relevant.
Transfer candidates into classified degree programmes should have minimum CGPA of 1.50 and 2.40 for non-classified programmes.
English Language Requirement
A credit in English Language at SSCE, GCE O/L or equivalent
Merit in English Language in TC II examination.
A Pass in the HSC, A/L General Paper, English Literature, or NCE General English.
Credit in IJMB English Language.
A student who is admitted to a programme of studies for a first degree without initially fulfilling the University's general requirement in English language should fulfill it before graduation.
Mathematical Requirement
A credit in mathematics is required for all science, Social/Management Science-based courses, except where it is stated otherwise.
Credit grade in IJMB Basic Mathematics.
Unified Tertiary Matriculation Examination
Applicant must write the Unified Tertiary Matriculation Examination (UTME) and attain an acceptable standard in the Use of English (compulsory) and three other subjects relevant to the proposed course of study as set out in the JAMB brochure.
Prior to sittings for the UTME, applicants should have attained the age of sixteen (16) years or will have done so no the first day of October of the year of entry into the University.
For a candidate, who has attained the acceptable standard in the UTME to be registered for course in the University, he must, in addition, obtain one of the following qualificatons:

SC/GCE/O/L or equivalent with credits in five subjects relevant to the proposed course of study, and obtained at not more than two sittings
TC II merit passes in at least five subjects (subject to Univesity requirement).
Note that TC II is not accepted in some courses.

For admission into Arts, Business Administration, Education (Arts),Law and Social Science courses, the five subjects must include English Language. Candidates applying for Agriculture, Management Science and other science-based courses must have credit in Mathematics. Note: A matriculated students of any University is not eligible to sit for the UTME. Those who, for economic reasons, are transferring from foreign universities could however write the examination.
The following are the faculties present in NSUK.
In no particular order, they include;
Administration
Arts
Social Science
Natural and Applied Sciences
Agriculture
Education
Environmental Science
Law
Natural and Applied Science
Social Science
Read:- Complete List Of Courses Offered In All Nigerian Universities
Have you been searching for a particular course to study in NSUK but you have not been able to because you don't know the list of courses offered in NSUK?
Well, worry no more because below is a complete, NUC accredited, Official and Updated List of courses offered in NSUK.
In no particular order, they include;
Complete List Of Blacklisted JAMB CBT Centres & Their Offences 2019/2020
ADMINISTRATION
1
Accounting
2
Banking & Finance
3
Business Administration
4
Entrepreneurship Studies
5
Public Administration
AGRICULTURE
1
Agriculture
2
Fisheries
3
Forestry and Wildlife Management
4
Home Science and Management
ART
1
Arabic Studies
2
Christian Religious Studies
3
English
4
French
5
Hausa
6
History
7
Islamic Studies
8
Linguistics
9
Theatre Arts
EDUCATION
1
Education Biology
2
Education Chemistry
3
Education Christian Religious Studies
4
Education Economics
5
Education English
6
Education French
7
Education Geography
8
Education History
9
Education Islamic Religious Studies
10
Education Mathematics
11
Education Physics
12
Educational Management
13
Guidance & Counseling
14
Integrated Science
15
Social Studies
LAW
1
Law
SCIENCE
1
Biochemistry
2
Botany
3
Chemistry
4
Computer Science
5
Geology and Mining
6
Mathematics
7
Microbiology
8
Physics
9
Statistics
10
Zoology
SOCIAL SCIENCE
1
Economics
2
Geography
3
Mass Communication
4
Political Science
5
Psychology
6
Sociology
Above is the complete and updated list of courses offered at NSUK currently.
However, we will update this list immediately when the authorities add a new course.
That's the much I can take on the topic "Updated List of Courses Offered In NSUK 2019/2020 | Nasarawa State University Requirements".
Thanks For Reading
O3schools Team
Finally, remember that SHARING is CARING.
NSUK Postgraduate Admission List 2019/2020 | Check 1st Batch, 2nd Batch, 3rd Batch Here
NSUK Pre-degree Admission Form 2019/2020 Out | Apply For NSUK Predegree
NSUK Postgraduate School Fees 2019/2020 | NSUK PG Fees Breakdown 2019
NSUK Part-Time B.Sc. Degree Admission List 2019/2020 Released
NSUK Post UTME Form 2019/2020 Is Out Online, Nsuk.edu.ng
NSUK Postgraduate Admission Form 2019/2020 Out | How To Apply Easily
NSUK Sandwich Programme Admission Form 2019/2020
Nasarawa State University Sandwich School Fees 2019/2020
NSUK Post UTME Past Questions, Answers & Pdf's | 2019/2020 NSUK Post UTME Exam Focus
NSUK Acceptance Fees 2019/2020 | NSUK Acceptance Fees Portal 2019 & Guidelines
Updated NSUK Academic Calendar 2018/2019 | NSUK Latest News & Gists
NSUK Admission List 2019/2020 | Check 1st & 2nd Batch Right Here Now
NSUK Part-Time Degree Admission Form 2019/2020 Out | See NSUK Application Deadline
Updated List of Courses Offered In NSUK 2019/2020 | Nasarawa State University Requirements
NSUK Pre-degree Admission Form 2019/2020 Out | Apply For NSUK Predegree
NSUK Postgraduate School Fees 2019/2020 | NSUK PG Fees Breakdown 2019
NSUK Post UTME Result 2019/2020
NSUK School Fees 2019/2020 For New & Returning Students | Nasarawa State University Fees 2019