AG Leventis Scholarship Scheme 2020
If you have been searching for when the AG Leventis Scholarship Scheme 2020, ag leventis foundation trustees, leventis foundation portal, leventis foundation recruitment, leventis foundation nigeria 2020, leventis foundation agricultural training 2020, ag leventis egba scholarship, then you are not alone.
I am officially glad to announce to you that the AG Leventis Scholarship Scheme 2020 is out for the 2020 session.
The authorities are pleased to announce that the Lagos state University students of Egba Origin, Ogun State are hereby informed that the 2020 AG Leventis Scholarship award for indigenes of EGBA land in Nigeria tertiary institutions is out.
Furthermore, the forms can only be gotten from the University.
About AG Leventis Foundation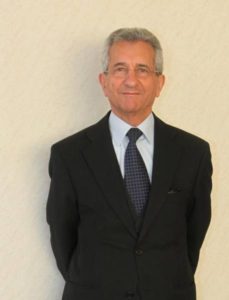 TheLeventis Foundation was set up in 1988.
The foundation was established to recently maintain its focus on education, sustainable development project in Africa and worldwide and Nature conservation.
In 1986, the foundation took to the training of young farmers in modern agricultural methods.
it is worthy of note that five schools have been established by this foundation including two in Ghana.
The foundation between 1981 and 1987 donated equipment, workshop tools and teaching aids to ten technical colleges.
This was done in order to promote the vocational training of Nigeria youths.
Likewise, the scholarship program that had been initiated by AG Leventis Himself had been gradually systematize and greatly expanded.
Before now, it was exclusively for university undergraduates but it has since 1992 been extended to Postgraduate Level.
Objectives Of AG Leventis Foundation
From the above topic, it is clear that the objective of this foundation is to provide higher education opportunities for talented less privileged youth of Egba Land.
How to collect AG Leventis Scholarship Scheme 2020 application form
The application form can be collected at Lagos State University Student Affairs Division or any of the following places;
AG Leventis (Egba) Scholarship Schemes Office, polytechnic road, Onikolobo, Abeoukuta, Ogun state.
The Local Government Chairman's Office at Egba Land.
The Secretary of AG Leventis ( Egba Scholarship Scheme).
Secretary, Traditional Rulers Council, Egba Division, at Alake palace, Abeokuta.
Registrars office of Nigerian Polytechnic and Universities.
How To Submit  AG Leventis Scholarship Scheme 2020 Form
After correctly filling our form collected at the above designated locations, all completed application forms will be returned.
Therefore, the forms are to be returned to the HON. Secretary, AGLeventis (Egba) Scholarsip Scheme Polytechnic Road , Onikolobo, opposite Union Bank of Nigeria, Abeokuta.
Likewise, in addition to the form, the following documents are to be attached;
Photocopy of Certificate of LOCAL GOVERNMENT OF ORIGIN from EGBA land.
Photocopies of Relevant Education Certificates (SSCE, NECO, NABTEB) and their equivalents.
A copy of the most recent statement of Result duly authenticated by the designated officer of the institution.
A photocopy of birth certificate.
An evidence of current student admission letter from your supposed higher instituion.
For postgraduate students or research students, a copy of the research proposal is provided where applicable.
Other Information About AG Leventis Scholarship Scheme 2020
Furthermore, note that shortlisted candidates shall be interviewed at the scheme's headquarter in Abeokuta, Ogun State.
Likewise, each application must be endorsed by traditional ruler .
Although, a General Titled chief can also take up this responsibility.
That's the much I can take on the topic AG Leventis Scholarship Scheme 2019.
Anyway if you are not clear about anything, drop your comments below.
Finally is important to note that the forms are ready but collection of forms has not begun.
We will notify you when its out officially.
Thanks For Reading
Remember that SHARING is CARING.
O3schools Team
See Also Other Related Scholarships
Federal Government Scholarships