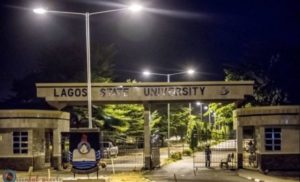 Today, you and i will quickly take a good look at the topic "LASU Postgraduate School Fees 2020/2021 | LASU PG Fees Breakdown 2020".
This has become important as I have been receiving many calls from graduates who want to further their studies pertaining to the school fees break down for LASU postgraduate.
However, if you are among those that has been searching for [lasu pg school fees 2020/21, lasu pgd 2020/2021, lasu postgraduate portal, lasu postgraduate 2020/2021, lasu school fees payment, lagos state university post graduate fees, lasu postgraduate fees 2020/2021, lasu postgraduate form 2020/2021, LASU PG School Fees 2020/2021 | LASU PG Fees Breakdown 2020], then you can see that you are not the only one.
Nonetheless, you shall get all te information you have been searching for right here on this blog.
According to Wikipedia, Postgraduate education, or graduate education in North America, involves learning and studying for academic or professional degrees, academic or professional certificates, academic or professional diplomas, or other qualifications for which a first or bachelor's degree generally is required, and it is normally considered to be part of higher education. In North America, this level is generally referred to as graduate school (or sometimes colloquially as grad school).
The school fees for Postgraduate students in LASU as well as all Postgraduate courses in LASU has been dealt with here in one of our recent articles right here on this website
A) Tuition Fee: ₦150,000.00 for the session
B) Other Subsequent Sessions: ₦100,000.00
Please note that the school fees and other payments are to be effected out online
C) LASU Acceptance Fee for fresh students = N 30,000 payable online
D) Prospectus, Examination, Project Supervision, ID Card, Medical Fees = ₦46,500.00
E) Development Levy = ₦40,000.00
That's the much I can take on the topic "LASU PG School Fees 2020/2021 | LASU PG Fees Breakdown 2020".