Today, you and I will quickly talk about the topic "LASU ODLRI Degree Program Admission Form 2023/2024 Released | Apply Now".
This has become absolutely necessary as several of our site visitors have been sending us emails concerning information as to when the LASU ODLRI Degree Program Admission Form process will begin.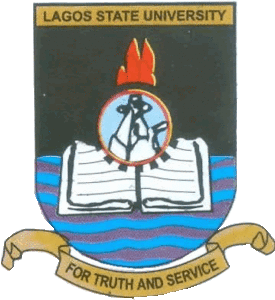 However, we are glad to be inform you that the LASU ODLRI Degree admission form is out and these may answer some of the very many questions people have been asking such as [open and distance learning in lasu, lagos state university open and distance learning and research institute odlri lagos, lasu undergraduate portal, lasulatest admission news, LASU ODLRI Degree Progamme Admission Form 2023/2024 Released | Apply Now].
Nevertheless, you shall get all the information you have been searching for right here on this blog.
Announcements have been made and you can now apply into B.Sc. Business Administration Programme of the Open and Distance Learning & Research Institute (ODLRI) of the Lagos State University for the Academic Session.
The Institute was established by the Senate and the Council of the Lagos State University and approved by the National Universities Commission (NUC) to cater for those that are thirsty for higher education.
The Institute pays special attention to research as it aims at producing world class graduates with 21st century skills who can contribute meaningfully to modern socio-economic development of the society.
Available Programme:
B.Sc. in Business Administration
Eligibility:
Holders of WASCE/SSCE/GCE/NECO (O' Level) or its equivalent with credit passes in Five (5) subjects at not more than Two (2) sittings to include English Language, Mathematics, and any Three (3) relevant subjects from Commerce, Economics, Accounting, Government, Geography, Business Studies.
The programme is suitable for qualified candidates who are 18 years and above.
Duration:
The programme is designed for a period of Four (4) years like the conventional programme, with normal academic and research work.
All academic activities are online with prompt and accurate delivery system.
ICT Knowledge: ICT proficiency will be necessary at the point of entry, for ALL admitted candidates in the absence of which applicants will be required to obtain same before graduation.
Step 1: Candidates are to go to www.odlri.lasu.edu.ng/.
Step 2: Candidates will generate an application form number, pay the requisite fee of  Ten Thousand (N10,000) Naira Only and fill the application form online.
Step 3: Kindly note that ALL LASU payments are done ONLINE;
Step 4 Candidates are to check their names on the provisional admission list that will be  posted online.
Step 5 Successful candidates will be required to pay a non-refundable acceptance fee of  Twenty Thousand (N20,000.00) Naira only.
Offer of admission into the programme is subject to available space(s) for qualified applicants;
Candidates awaiting results are not eligible to apply;
Certificates, and not statement of result slips are acceptable for WASCE/SSCE/GCE/NECO results obtained before 2010;
On-line print out slips will not be honoured at the point of registration;
All completed application forms are to be filled and submitted online on or before

28th February, 2023

.
Late Screening takes place on

Saturday, 23rd February, 2023
Screening: Candidates who have been offered admission and have paid the acceptance fee will also be subjected to a screening exercise.
Disclaimer: Any applicant who pays money into any individual/other account Or through other means aside from the one above, does that at his/ her own disadvantage.
For further enquiries, applicants may call any of these Help Lines 08154113386, 08106395786 or E-mail address: [email protected]
That's the much we can take on the topic "LASU ODLRI Degree Progamme Admission Form Released | Apply Now".
Thanks For Reading