Updated List Of Courses Offered In Obong University & School Fees 2018
Updated List Of Courses Offered In Obong University & School Fees 2018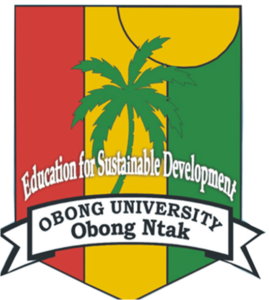 Today, you and I will quickly take a look at the topic "Updated List Of Courses Offered In Obong University & School Fees 2018".
This has been become very necessary because of students aspiring to study in various Private Universities here in Nigeria.
This therefore makes them to begin asking several questions about the courses they want to study as well as their choice of institution.
Complete List of All Private Universities in Nigeria.
Of course, this has prompted us to right a very comprehensive article on the topic "List of All Privatel Universities In Nigeria".
Recommended:- Complete List of All Federal Universities In Nigeria
Furthermore, o3schools.com is here to make life easy for every Nigerian Student and that's why we have also done justice to the topic on JAMB subject combination for all courses.
Also Read:- JAMB Subject Combination For All Courses
However, if you are among those that have been searching for [obong university contact, obong university school fees, obong university website, obong university portal, obong university pictures, obong university admission list, ritman university akwa ibom state, rhema university,Updated List Of Courses Offered In Obong University & School Fees], then you can see that you are not alone.
Read:- 7 deadly Mistakes Undergraduates Make and Why You Should Not Dare Them.
However, today, you will get all that you are searching for right here at o3schools.com.
Without wasting much of your time, lets head over the topic in full.
Updated List Of Courses Offered In Obong University
Obong University a university located in South South Nigeria, Akwa Ibom state. The university is built on chrismation values and academic excellence. The university obong trains its students to be responsible and be solution providers to problems within their society.
The university was founded in 2007 as a private Christian university offering various degree programs in course cutting across Arts, management, Socials Science and Sciences. The University has a very low student and staff population resulting into a student staff ratio of about 5:1.
The university admits students from different parts of the country . Obong University provides accommodation for her students and other infastrucuire like a library and good college buildings.
JAMB/UTME Cut off Mark: 150
The following are the list of courses offered In Obong Unibversity;
Accounting………………………………N190,000

Banking and Finance………………………………N190,000

Economics………………………………N190,000

Political Science………………………………N190,000

Sociology………………………………N190,000

Public Administration………………………………N190,000

Peace Studies and Conflict Resolution………………………………N190,000

Microbiology………………………………N190,000

Biochemistry………………………………N190,000

Computer Science………………………………N190,000
That's the much I can take on the topic "Updated List Of Courses Offered In Obong University & School Fees 2018″
Thanks For Reading
O3SCHOOLS TEAM