Today, you and I will quickly take a look at the topic "Benson Idahosa University (BIU) School Fees 2020/2021".
This has become necessary as year in year out, new students are being admitted into several federal and state institutions without them first having the knowledge of the financial demands of the institution just like Benson Idahosa University as the case is right now.
Definitely, a lot of things come to mind of aspirants of any university for any academic year and surely, there are a lot of criteria you need to consider before even choosing your dream university.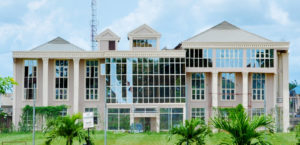 You may want to consider the location, the academic calendar (How fast it is) and most importantly, the school fees.
However, we will center our focus majorly on school fees for Benson Idahosa University today because your financial strength, as well as that of your parents/guardians, has to be considered before thinking of picking any school.
Currently, UNIBEN is still the only school that has the least school fees. We will consider the school fees schedule for Benson Idahosa University right away.
Nonetheless, if you are among those that have been searching for the topic of interest such as [benson idahosa university courses, benson idahosa university part time programme, biu school fees 2020/2021, benson idahosa university part time school fees, benson idahosa university admission requirement, benson idahosa university postgraduate school, benson idahosa university cut off mark, benson idahosa university portal, Benson Idahosa University (BIU) School Fees 2020/2021], then of course you can see that you are not alone.
You will get all that you need right here at O3schools without bordering to go anywhere else for free
Below is the school fees breakdown for all departments and faculties for 2020/2021
| LEVEL | SESSIONAL FEE | 1ST INSTALLMENT | FINAL INSTALLMENT | DISCOUNT FOR FULL PAYMENT | REBATE FOR CGMi Members & Staff Children |
| --- | --- | --- | --- | --- | --- |
| 100 & D.E | 1,179,000.00 | 707,400.00 | 471,600.00 | 26,300.00 | 104,738 |
| 200 | 1,134,000.00 | 680,400.00 | 453,600.00 | | 104,963 |
| 300 | 1,084,000.00 | 650,400.00 | 433,600.00 | | 104,963 |
| 400 | 758,100.00 | 454,860.00 | 303,240.00 | | 68,299 |
| 500 | 657,800.00 | 394,680.00 | 263,120.00 | | 57,015 |
| LEVEL | SESSIONAL FEE | 1ST INSTALLMENT | FINAL INSTALLMENT | DISCOUNT FOR FULL PAYMENT | REBATE FOR CGMi Members & Staff Children |
| --- | --- | --- | --- | --- | --- |
| 100 & D.E | 645,500.00 | 387,300.00 | 258,200.00 | 20,300.00 | 50,681 |
| 200 | 600,500.00 | 360,300.00 | 240,200.00 | | 50,906 |
| 300 | 600,500.00 | 360,300.00 | 240,200.00 | | 50,906 |
| 400 | 534,800.00 | 320,880.00 | 213,920.00 | | 43,515 |
| LEVEL | SESSIONAL FEE | 1ST INSTALLMENT | FINAL INSTALLMENT | DISCOUNT FOR FULL PAYMENT | REBATE FOR CGMi Members & Staff Children |
| --- | --- | --- | --- | --- | --- |
| 100 & D.E | 476,300.00 | 285,780.00 | 190,520.00 | 16,300.00 | 31,646 |
| 200 | 429,300.00 | 257,580.00 | 171,720.00 | | 31,646 |
| 300 | 424,800.00 | 254,880.00 | 169,920.00 | | 31,140 |
| 400 | 424,800.00 | 254,880.00 | 169,920.00 | | 31,140 |
| LEVEL | SESSIONAL FEE | 1ST INSTALLMENT | FINAL INSTALLMENT | DISCOUNT FOR FULL PAYMENT | REBATE FOR CGMi Members & Staff Children |
| --- | --- | --- | --- | --- | --- |
| 100 & D.E | 488,300.00 | 292,980.00 | 195,320.00 | 17,150.00 | 33,559 |
| 200 | 443,300.00 | 265,980.00 | 177,320.00 | | 33,784 |
| 300 | 443,300.00 | 265,980.00 | 177,320.00 | | 33,784 |
| 400 | 443,300.00 | 265,980.00 | 177,320.00 | | 33,784 |
ENGLISH, SCIENCE AND ENGLISH EDUCATION, EDUCATION AND THEOLOGY
| LEVEL | SESSIONAL FEE | 1ST INSTALLMENT | FINAL INSTALLMENT | DISCOUNT FOR FULL PAYMENT | REBATE FOR CGMi Members & Staff Children |
| --- | --- | --- | --- | --- | --- |
| 100 & D.E | 341,800.00 | 205,080.00 | 136,720.00 | 13,800.00 | 17,078 |
| 200 | 297,300.00 | 178,380.00 | 118,920.00 | | 17,359 |
| 300 | 297,300.00 | 178,380.00 | 118,920.00 | | 17,359 |
| 400 | 297,300.00 | 178,380.00 | 118,920.00 | | 17,359 |
300311,000.00186,600.00124,400.00 16,650
| LEVEL | SESSIONAL FEE | 1ST INSTALLMENT | FINAL INSTALLMENT | DISCOUNT FOR FULL PAYMENT | REBATE FOR CGMi Members & Staff Children |
| --- | --- | --- | --- | --- | --- |
| 100 & D.E | 346,000.00 | 207,600.00 | 138,400.00 | 13,800.00 | 15,300 |
| 200 | 311,000.00 | 186,600.00 | 124,400.00 | | 16,650 |
| 400 | 311,000.00 | 186,600.00 | 124,400.00 | | 16,650 |
| LEVEL | SESSIONAL FEE | 1ST INSTALLMENT | FINAL INSTALLMENT | DISCOUNT FOR FULL PAYMENT | REBATE FOR CGMi Members & Staff Children |
| --- | --- | --- | --- | --- | --- |
| 100 & D.E | 776,000.00 | 465,600.00 | 310,400.00 | 50,000.00 | 63,113 |
| 200 | 731,000.00 | 438,600.00 | 292,400.00 | | 63,338 |
| 300 | 731,000.00 | 438,600.00 | 292,400.00 | | 63,338 |
| 400 | 731,000.00 | 438,600.00 | 292,400.00 | | 63,338 |
FBAS (Computer Sc, Information & Computer Science)
| LEVEL | SESSIONAL FEE | 1ST INSTALLMENT | FINAL INSTALLMENT | DISCOUNT FOR FULL PAYMENT | REBATE FOR CGMi Members & Staff Children |
| --- | --- | --- | --- | --- | --- |
| 100 & D.E | 616,300.00 | 369,780.00 | 246,520.00 | 23,550.00 | 45,709 |
| 200 | 569,300.00 | 341,580.00 | 227,720.00 | | 45,709 |
| 300 | 564,800.00 | 338,880.00 | 225,920.00 | | 45,203 |
| 400 | 564,800.00 | 338,880.00 | 225,920.00 | | 45,203 |
| LEVEL | SESSIONAL FEE | 1ST INSTALLMENT | FINAL INSTALLMENT | DISCOUNT FOR FULL PAYMENT | REBATE FOR CGMi Members & Staff Children |
| --- | --- | --- | --- | --- | --- |
| 100 & D.E | 556,300.00 | 333,780.00 | 222,520.00 | 20,300.00 | 38,396 |
| 200 | 524,800.00 | 314,880.00 | 209,920.00 | | 40,140 |
| 300 | 524,800.00 | 314,880.00 | 209,920.00 | | 40,140 |
| 400 | 524,800.00 | 314,880.00 | 209,920.00 | | 40,140 |
A non refundable acceptance fee of N50,000.Payable to Fidelity bank
(BIU Collections A/C 4150022201) or First Bank (BIU Collections A/C 2022815280
All 100level and direct entry students should pay matriculation fee of N5,000.00 into
Fidelity Bank (BIU Collections A/C 4150022201) or UBA ( BIU MAIN A/C 1003136334)
Students transfering from other Faculties to Faculty of law (100level) are to pay 100 level law school fees. Those transfering to 200 level are to pay a transfer fee of N500,000.
Students of Benson Idahosa University can only make payment of fees via the e-payment platform on the BIU
portal.
Students are to print the transaction I.D and pay through any of the underlisted Banks using the Etranzact platform.
Fidelity Bank, United Bank for Africa (UBA), First Bank, Ecobank, Keystone Bank
All students must pay at least 60% of the sessional fees before registration.
Payment is not effective without due registration at both the ICT Unit and the Financial Services office.
Normal Registration is within 2 weeks of resumption. Please note that students who fail to register within the
stipulated period will pay late registration penalty of N25,000.
Hostel fees are N50,000.00,N75,000.00,N100,000,N175,000.00
Helplines: 08139080928, 08158856768, 08084663734
Thanks For Reading
Updated List Of Courses Offered In Benson Idahosa University & School Fees