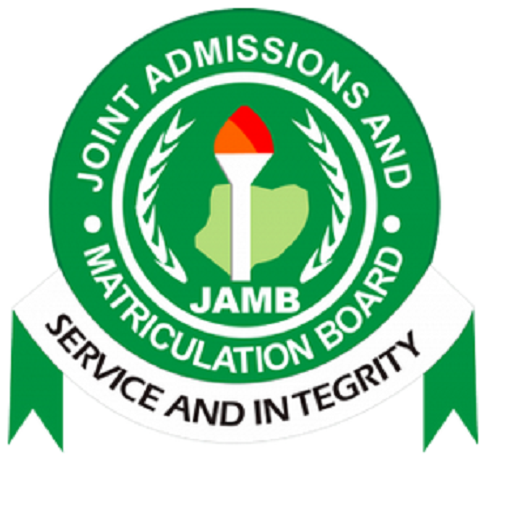 If you have been searching for 7 Top Benefits of Studying JAMB past questions 2023, jamb cbt past questions, jamb english practice questions, jamb free cbt practice software, download jamb past questions app for pc, jamb exam practice, jamb english quiz, jamb quiz 2023, download free cbt software for pc then you are not alone.

Past Question Papers are an important resource that every wise student use when preparing for an examination.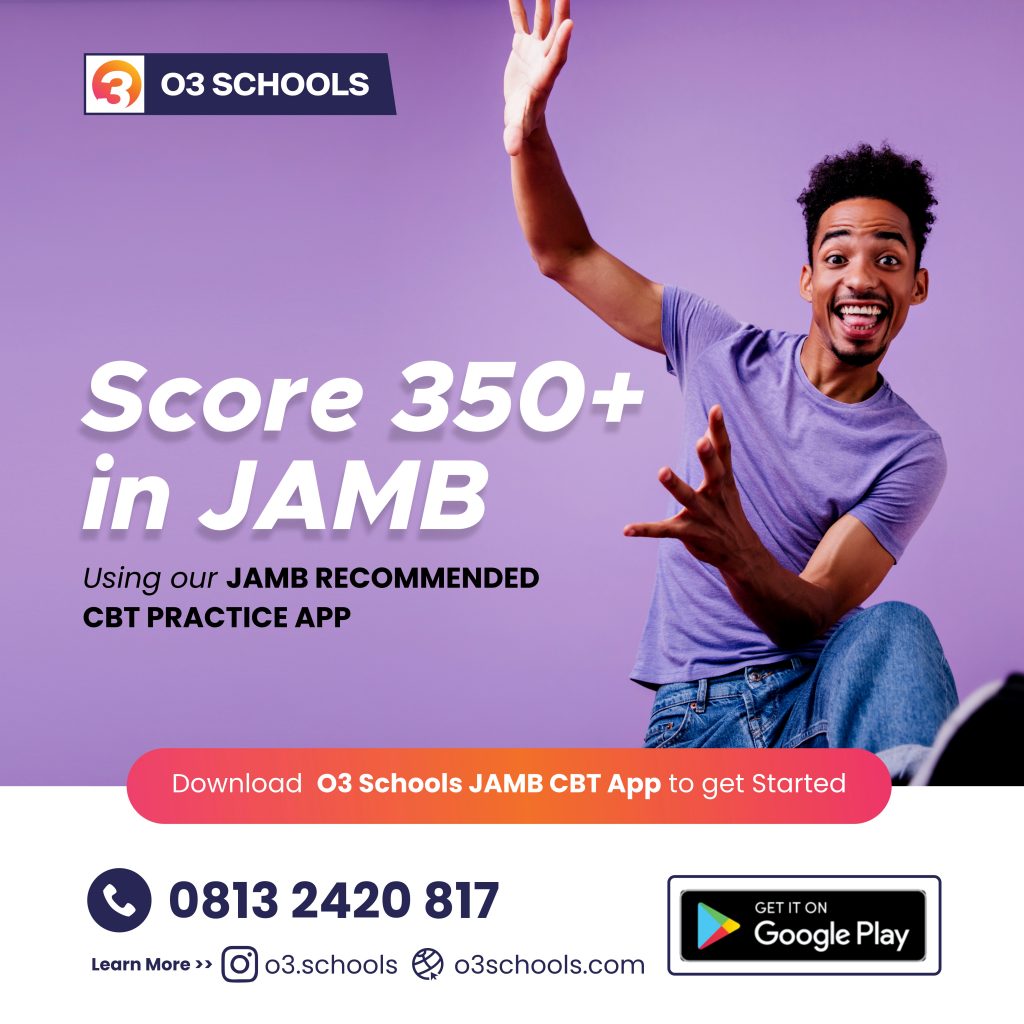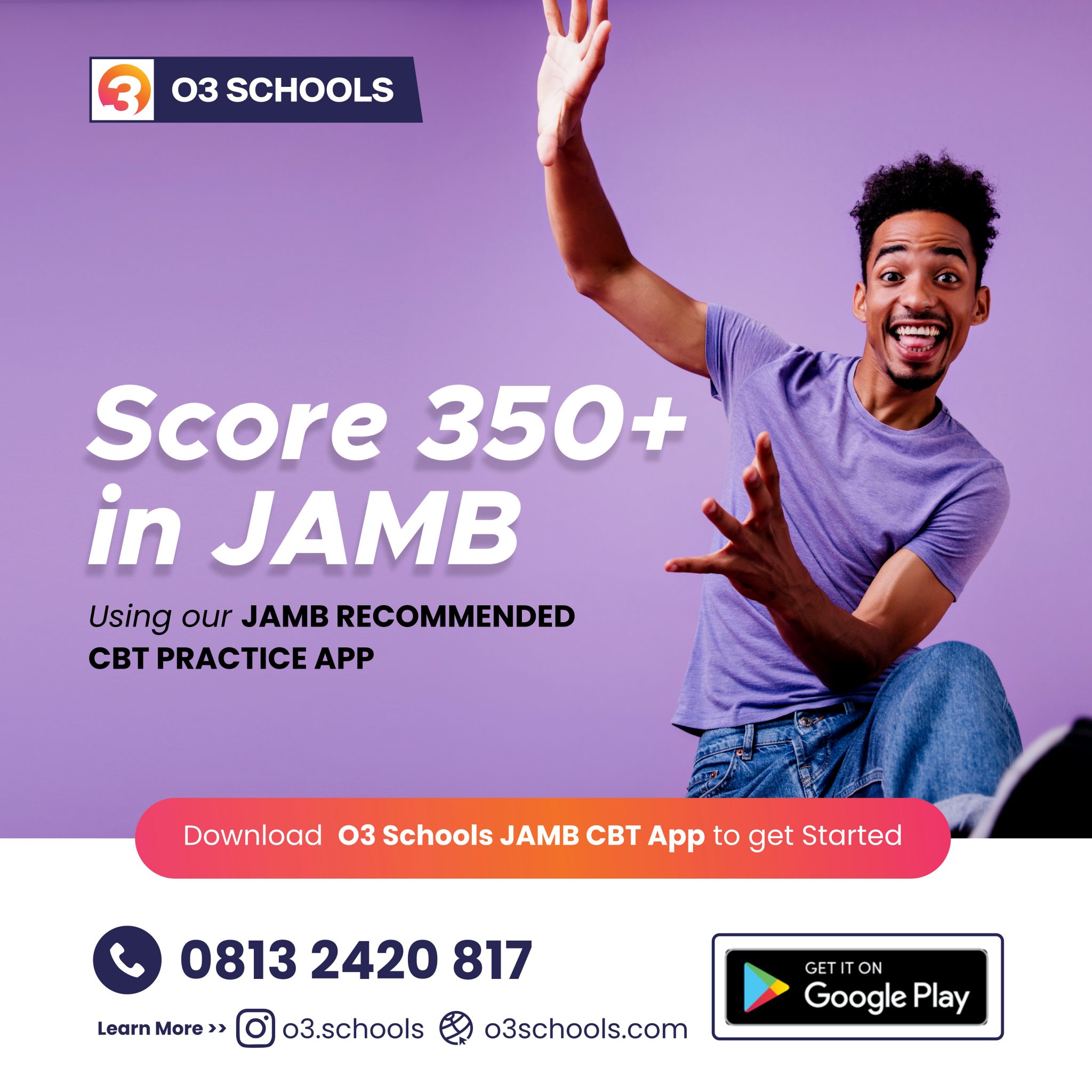 When working on previous exam papers students can also get a better idea of what to prepare for and which areas of the exam portions are more important than others.
Often than necessary, students take everything for granted, but experience as they say is the best teacher. The question is; would you prefer to fail to learn? Learn from people who failed and equip yourself with winning strategies? Either way, I know you all would love to pass whatever examination you are preparing for and I will help you get into focus.
Without bugging you with much literature, below is what I call the "top 7" uses/benefits of studying with past question papers. These steps will make the change you desire in your next JAMB, WAEC, NECO, NABTEB, etc examinations.
Benefits of Studying Past Exam Papers
There are many benefits associated with using past exam papers including the following:
1. Helps understand likely exam time length;
Practice they say makes perfect.
2. Indicates typical number of questions;
3. Identifies number of choices provided;
4. Helps work out time required for each question;
5. Identifies style of exam questions (short-answer, multiple choice or essays);
6. Helps practice exam techniques;
7. Helps identify key subject areas to focus on in revision.
If you are preparing for JAMB  and are yet to get O3SCHOOLS CBT JAMB past questions, then do so asap!
What's different about O3SCHOOLS CBT past questions?
The difference is clear! With O3SCHOOLS package, reading is made more interesting and fun. Try and see.
How to Study and Score 350+ in JAMB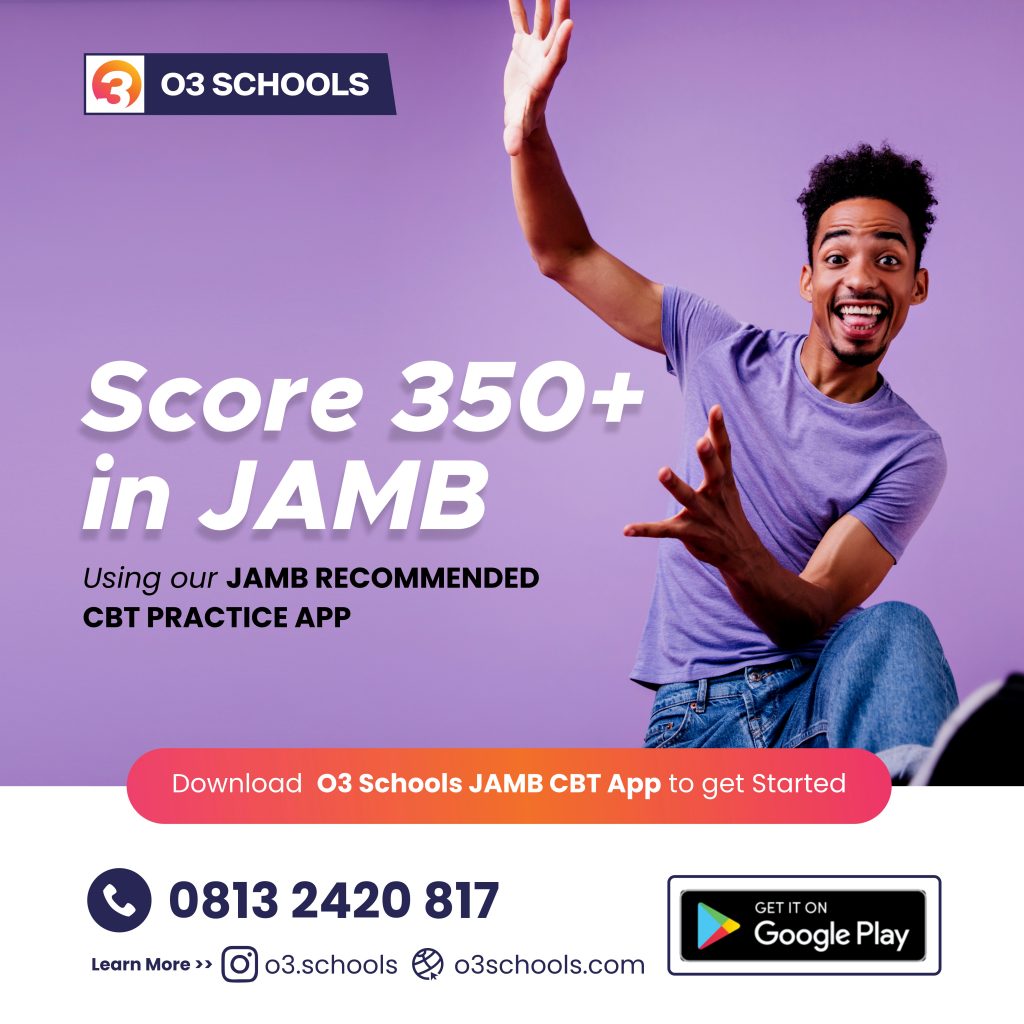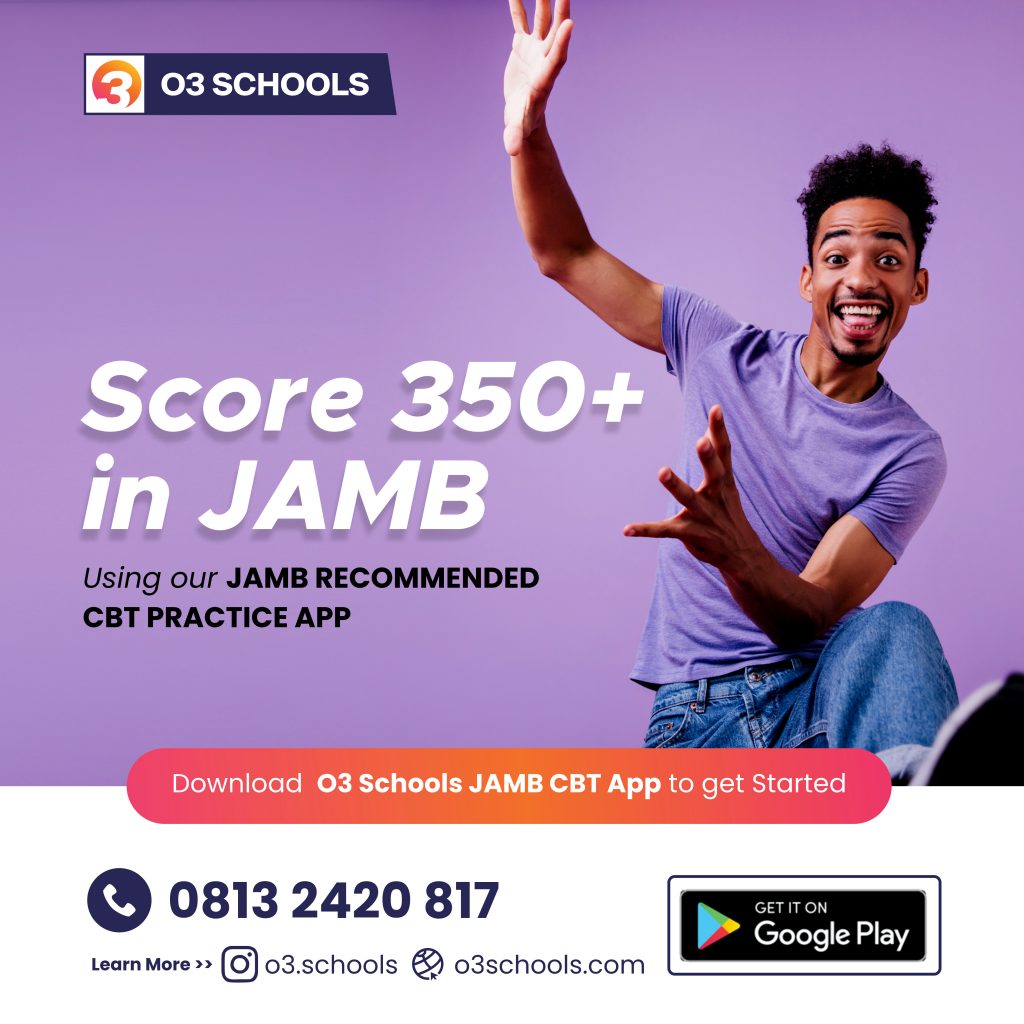 Below are the guides to pass JAMB examination:
Overcome your fear for JAMB
Study relentlessly
Do not cram questions
Study smartly
Always test yourself
Be pessimistic
Seek advice from experienced once
Learn time management
Demise the notion of examination malpractice
Be focused and avoid distractions
Above are the essential tips you need to prepare and pass JAMB 2022/2023 examination. As we continue, I will discuss each of the points above extensively. I therefore enjoin you to painstakingly read each of the points I will be explaining below.
1. Overcome your fear for JAMB
Over the years, fear has been one of the reasons why many students fail JAMB examination. The fear and tension that always come to the minds of candidates when JAMB examination draws close is too much.
However, I must let you know that you cannot pass JAMB examination with fear. In fact, you cannot possibly pass any examination with fear. If you want to pass JAMB, you must have confidence in yourself. Well the truth is that, confidence is not going to come from thin air.
How then is it possible to overcome fear? The answer is simply "reading". What will give you the courage and confidence to withstand fear during JAMB examination is how hard you have read for the examination.
This is evidently true. It is only when you have read very well, that you will be able to tell yourself "I can do it, I have no reason to fear." Well, apart from reading, other tips explained below can actually help you to overcome fear for JAMB examination.
As we continue you will find out those tips that can also help you to overcome fear during JAMB examination.
2. Study relentlessly
No doubt, reading is king. It is the only key for passing JAMB the right way. It is also the most difficult part of this article to put into practice.
Yes! Nowadays students find it difficult to read but still want to pass their examination without any problem. You cannot pass JAMB examination if you do not study.
In the same light, you cannot pass excellently if you do not study relentlessly. The way you study for the examination will determine your score eventually, so you have to study relentlessly.
Frankly speaking, it is probably impossible to be 100% prepared before JAMB examination. However, if you study relentlessly, you will get to a point where you can confidently tell yourself that you have done justice to all that is required.
What I am saying in essence is that, you really need to study if you want to pass JAMB examination. JAMB is not easy. It is not easy because the syllabus for all the subjects in JAMB is always voluminous. Thus, a relentless reading is the only way to cover what is required.
3. Do not cram questions
One of the mistakes I did during my time (2017) was to cram questions I saw in JAMB questions and answers. This is very wrong if you are doing. The truth remains that, JAMB always repeat questions, yes! But they may not repeat those questions word-to-word.
So, in as much as you are preparing by reading your JAMB past questions and answers, must understand those questions. In fact, you must know the topic that question borders on and study it very well because you may not see something exactly the same with what you saw in JAMB past questions and answers.
Students often make this mistake and that is why I decided to share this tip here. Trust me; if you are able to do this, them be rest assured of any score above 270 in the impending JAMB examination.
4. Study smartly
If you really want to pass JAMB examination, you must study smartly. Yes! JAMB is not a child's play so you must work smartly. Gone are those days when students work hard to pass JAMB examination.
Nowadays, if you want to pass JAMB examination, you need to study smartly and not hard. The reason is because, JAMB unlike before, is a CBT exam. You will agree with me that the ways used for preparing and passing CBT exams is quite different from any other examination.
For JAMB, candidates must study with clear sight. I mean, taking cognizance of all the key-points in their textbooks and materials. JAMB is not going to ask anybody to define anything. They pick their questions from the line of their recommended texts.
So you see, reading the whole of your Government, Chemistry or mathematics textbooks does not necessarily mean that you will pass JAMB examination. You are expected to work smartly and not hard.
5. Always test yourself
If you search on Google now, you will find thousands of online free CBT websites and app that can help you prepare and pass JAMB examination. In my view, no student should take JAMB examination without practicing at least 20times with a good JAMB CBT app.
JAMB CBT apps are very important because they tend to put candidates in the exact exam condition they will be when writing JAMB examination. For instance, with a good CBT app you can fix the time you want to use for your questions. By doing this, you are inversely learning how to manage your time very well.
Accordingly, one of the best ways to overcome fear for JAMB examination is by testing yourself. It will make you feel strong. The truth is that, you cannot possibly do very well in the impending JAMB examination is you do not test yourself. Whether you use and app or not is immaterial.
6. Be pessimistic
Even though you have to read hard and take your exams very serious, being pessimistic will also help. It will help you to reduce fear and tension during JAMB examination. The truth is that, JAMB examination is very difficult because of its voluminous syllabus.
Nevertheless, that does not also mean you should think negative about your success. Even the bible says that "as a man thinks it, so shall it be unto him." Thus, you mindset about JAMB examination will also contribute to your success or failure in JAMB examination.
To be pessimistic means to have a positive notion about something or someone. It helps a lot. Even when people tell you that it is impossible to pass JAMB with 300 and above, you can beat that score if you are determined and pessimistic. No doubt, it you want to pass JAMB examination, you have to start thinking positively about the examination.
7. Seek advice from experienced once
Experience they say is the best teacher. Due to the fact that it has been long since I wrote JAMB examination, I may not be able to tell you the ups and downs in the examination. That is expertly why you need the help of other students who recently wrote the examination and passed very well. Don't be too timid to ask for the advice of other no matter how intelligent you are because, you are definitely going to learn something from them.
When they eventually tell you how the examination was in their time, you are supposed to pick some of the key things they said, mistakes they made and sure you don't make that mistake during your time. This way, you will pass JAMB examination excellently.
8. Learn time management
Time management is one of the places students often get it wrong. Since 2016 till date, a large number of students often complain to that they were not given enough time to answer their questions after their exam.
This is why I must mention it here. In my view, it is very difficult if not impossible to pass JAMB examination without proper time management skill. You must learn to manage you time. You must learn to work with time even in an examination condition. A good way to learn this is by practicing with JAMB CBT Apps online and offline. They will help to put you in examination condition.
According, I advise you to plan the subject you want to answer first, second, third and last before going to the examination center. In doing that, make sure you answer easy subjects first before going to the difficult once.
More so, if you come across any question you do not understand, kindly skip it so that you will not waste too much time on it. All these tips will help you to save time during your examination.
9. Demise the notion of examination malpractice
In Nigeria, you seldom see a student that really wants to pass WAEC examination without engaging examination malpractice. In fact, most students believe it is absolutely impossible to pass WAEC examination without engaging in malpractice, but these are all fallacies.
Some time ago, I had this student who called me from Ghana, asking for expo from me. I quickly rebuked her, asking her to go and start reading her books. And to my greatest surprise, her reply was that; it is impossible to pass WAEC examination without examination malpractice. At that juncture, i saw one of the reasons why many student fail WAEC examination.
You can never be sure of passing WAEC examination in just one sitting by engaging in examination malpractice, because you can be caught while doing it.
And if unfortunately you are caught engaging in examination malpractice, then your chance of success in the examination has been jeopardised. So, I advise you don't just rely on malpractice, but rely on what you read before entering your exam hall. That is the only sure success tool you have.
10. Be focused and avoid distractions
Distractions will come definitely. But you must be ready to avoid them and continue preparing. During my time, I stopped my friends from coming to my house for 5 months because I was so bent on passing the examination. I am not saying that you should leave your friends; but if they will stop you from reading, you must avoid them until you have passed your examination.
JAMB examination is just once every year. If you can stay focused for just one year, you will never write the examination in your entire life again. So I advise you to focus on your studies from today. Avoid anything that mitigates your reading habit. This way, you will score 300 and above in the impending JAMB examination
Passing JAMB examination is not an easy task. In fact, it takes only the grace of God for anyone to pass that examination. Nonetheless, I believe that the explanation given above will go a long way to help you pass the examination.
For now, those are the most essential things you must do to pass. However, from time to time I will update this article will more interesting tips. Hope this answers the question "how can one pass JAMB examination".
Bonus Tips for Smashing JAMB Questions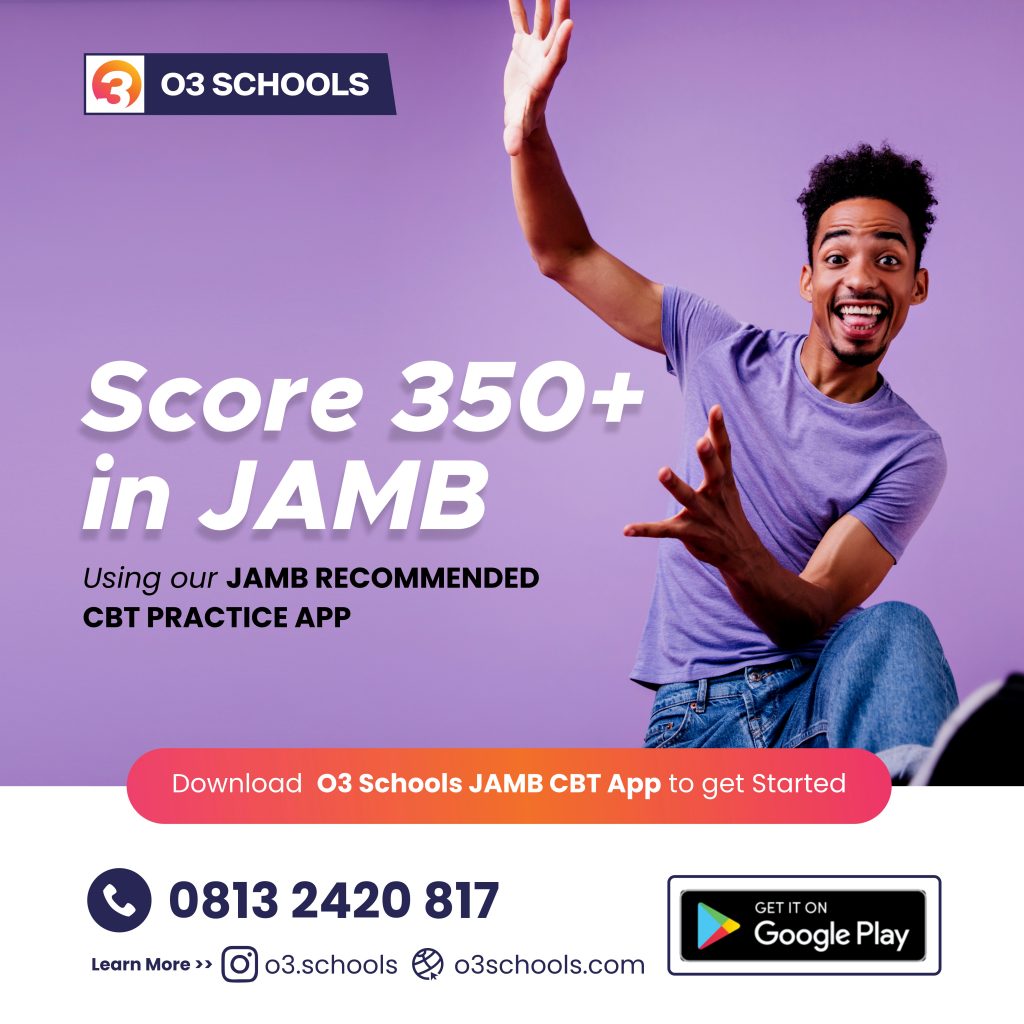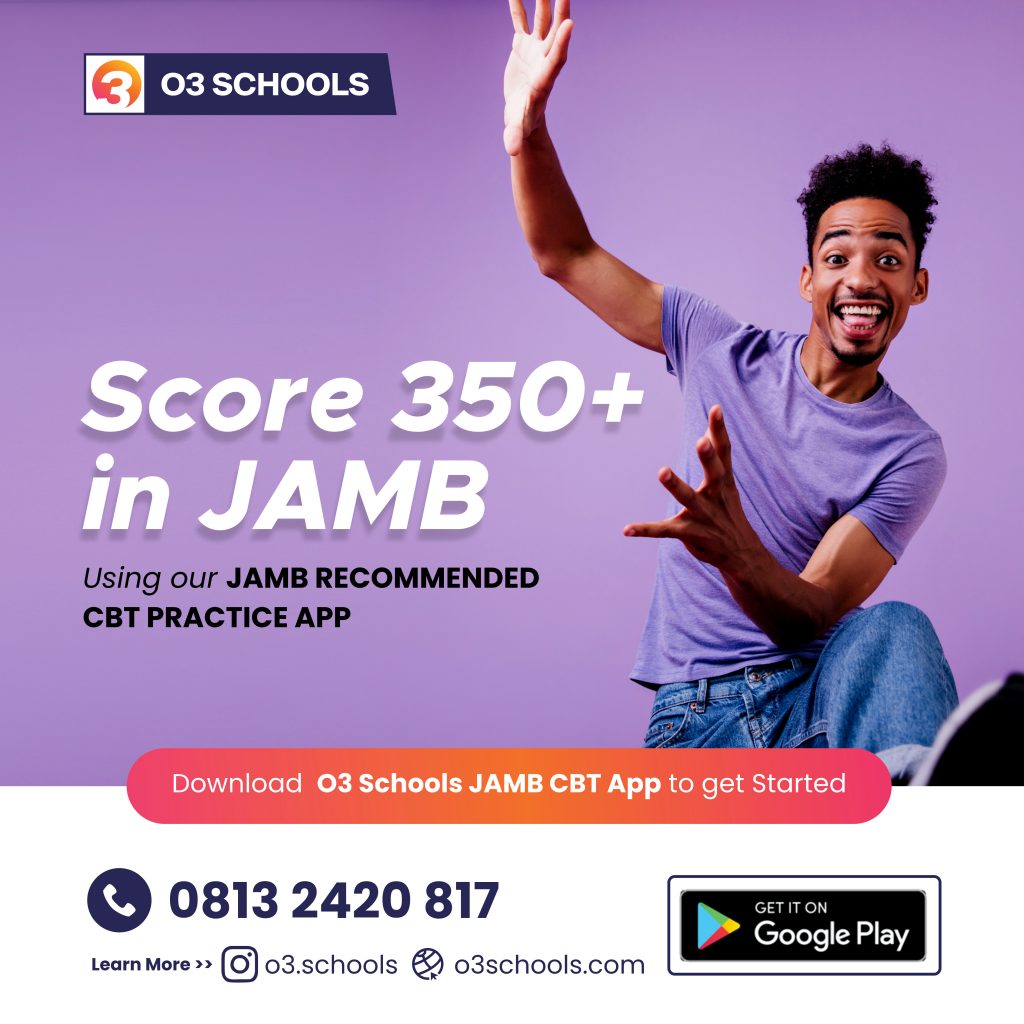 While it is very important that you follow the tips highlighted above for pass JAMB  examination, here are some of the little secrets that will help you to pass JAMB examination:
Come to your exam center very early:
Do not make the mistake of coming late to your examination center on time. If you do that, you are putting your success at risk. Coming early to your examination hall can help you to overcome fair and tension during examination. This is one of the secrets tips used by students to keep themselves calm before their examination.
Pray before you start:
Apparently, you cannot do without God. Many a time, students fail JAMB examination not because they didn't prepare for the examination but because they didn't have God on their side. I advise you not to take this point very trivial. The God factor is also very essential if you must pass JAMB this year. Make sure you pray before your examination. Ask God to come and take absolute control.
Always read instructions
If you are one of those that don't pay attention to instructions before answering questions, you are doing yourself no good. Failing to read instructions is also one of the reasons why students fail JAMB examination too.
How is it possible to a test when you are doing something opposite from what you were asked to do? You cannot pass JAMB if you do not read instructions. Even before you start you examination, make sure that you have been instructed to do so. This is also very important if you want to pass very well in the impending JAMB examination.
That's the much we can take on the topic "7 Top Benefits of Studying JAMB Past Questions ".
Thanks For Reading
O3SCHOOLS TEAM
Universities In Nigeria That Do Not Require JAMB Result | Schools That Don't Use JAMB
What Is JAMB Point System | JAMB Point System Calculator
JAMB Change Of Course & Institution Form  Out | Jamb.org.ng
How To Print Original JAMB Result Slip | Original JAMB Result Portal [Jamb.org.ng]
JAMB Admission Letter Printing  & All Years (UTME/DE) | JAMB Admission Letter
JAMB Admission Status Portal  and How To See Admission Status On JAMB's Website
How To Check If You have Successfully Matriculated As A Student In Any School
Is It Possible To Score Above 300 In JAMB? | See List Of The Top 7 JAMB Scorers
How To Answer JAMB Use Of English Questions In JAMB
How To Check JAMB  Result Online
See the complete list of universities that accept 120 as cut off mark
JAMB Change Of Course & Institution Form
Universities In Nigeria That Do Not Require JAMB Result | Schools That Don't Use JAMB
JAMB Result Checker For Free | How To Check JAMB  Results
How To Score 300 and above in JAMB
JAMB  subject combinations for all COurses
How to create your JAMB profile in 5minutes
How to create GMAIL account for JAMB profile.
JAMB  Help | Summary Of "IN DEPENDENCE" Novel | Questions & Answers On Independence
Summary of The Last Days At Forcados High School by A.H. Mohammed
Summary Of Sweet Sixteen For JAMB Examination
Complete List Of Blacklisted JAMB CBT Centres & Their Offences