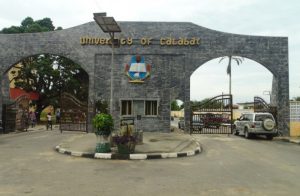 If you have been searching for UNICAL JUPEB Courses & School Fees 2023/2024, unical jupeb 2023/2024, unical jupeb closing date, unical jupeb portal, unical jupeb news, unical jupeb admission list, is unical jupeb form still on sale,unical jupeb registration, unical jupeb fees, then you are in the right place.
ALL You NEED TO KNOW CONCERNING UNICAL JUPEB ADMISSION – WATCH VIDEO
University of Calabar Joint Universities Preliminary Examinations Board (JUPEB) is a national examination body approved by the Federal Government of Nigeria. The Programme leads to the award of JUPEB certificate which enables candidates gain Direct Entry Admission into University of Calabar and other JUPEB – affiliated Universities in Nigeria and abroad. University of Calabar is one of the partnering Universities for JUPEB.
Successful candidates will be eligible for Direct Entry admission (200 level) in the University and other participating Universities through Jamb. Admission of JUPEB graduates into University of Calabar programmes shall be based strictly on merit and other entry requirements in proportion to the admission quota of the University for Various Programmes.
Eligibility
Eligible candidates must possess a minimum of 5 Credits at a maximum of two sittings in at least 5 subjects (including English Language and Mathematics) relevant to the candidate's desired course of study in the University. Applicants are to register for a combination of 3 subjects according to their proposed course of study in the University.
Courses
Sciences
Agricultural Science/Biology/Chemistry
Physics/Chemistry/Mathematics
Physics/Chemistry/Biology
Mathematics/Biology/Chemistry
Agricultural Science/Mathematics/Economics
Social Management Sciences
Government/Economics/Mathematics
Government/Economics/Geography
Literature/Economics/Government
Biology/Economics/Government
Government/Literature in English/Christian Religion Studies
Government/Christian Religion Studies/French
Business Studies/Accounting/Geography
Mathematics/Economics/Business Studies
Arts/Humanities
History/Literature/Christian Religious Studies
Economics/History/Literature in English
History/Christian Religious Studies/Music
Music/Literature/Christian Religious Studies
History/French/Literature in English
School Fees
UNICAL JUPEB School Fees Schedule.
Note to Mobile users: Scroll to the side to view all the contents in the table below:
SCHEDULE A (PAY TO UNICAL- JUPEB VIA E-TRANSACT)

1) TUITION
=
 N130,000
2) FACILITY MANAGEMENT
=
N 10,000
3) MEDICAL
=
N 5,000
4) SUNDRY CHARGES
=
N 8000
5) LIBRARY
=
N 2,000

SUB-TOTAL

=
N 155,000

SCHEDULE B (PAY TO JUPEB OFFICE)

1) JUPEB EXAMINATION FEES

(A) SCIENCE
=
N 35,000
(B) ARTS/SOCIAL SCIENCE
=
N 30,000
2) JUPEB SYLLABUS
=
N 2,000
3) BIOMETRIC ID CARD
=
N 2,000
4) MOCK JUPEB
=
N 6,000

SUBTOTAL

1) SCIENCE
=
N 45,000
2) ARTS /SOC. SCIENCE
=
 N 40,000

SUMMARY/GRAND TOTAL

SCIENCES
=
N 200,000
ARTS/SOC. SCIENCES
=
N 195,000
That's the much we can take on the topic "UNICAL JUPEB Courses & School Fees ".
Thanks For Reading
O3SCHOOLS TEAM