Today, you and I will quickly take a look at the topic "NECO GCE Nov/Dec SSCE Form 2020/2021 | NECO GCE Online Registration 2020/2021″
This has become very important as a result of the very many candidates who put in for the 2020/2021 NECO GCE exams and have since been asking us to update them on the recent happenings all through leading to the final exams which will be written in November/December 2019.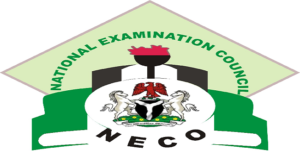 However, if you happen to be among those that have been searching for answers to [how much is neco gce form 2019, how much is neco form 2020, neco gce 2020/2021, neco gce 2020 closing date, neco gce registration closing date, neco gce 2019 registration deadline, neco gce 2020 timetable, neco gceregistration closing date 2020/2021, NECO GCE Nov/Dec SSCE Form 2020/2021 | NECO GCE Online Registration 2020/2021], then you are in the right place.
You shall get all of that information here.
The National Examination Council (NECO) announced the commencement of the sales of application form for the 2020 Senior School Certificate Examination for External Candidates.
Senior School Certificate Examination (external) is majorly for candidates not in the School system
According to the National Examinations Council (NECO),  to register, interested candidates should obtain a bank draft of Eleven Thousand Four Hundred Naira (N11,400) Only, payable to the Registrar, National Examinations Council in any of the NECO State Offices nationwide or in cash in any designated Bank or NIPOST offices nationwide.
The registration fee includes cost for Biometric Data Capture, an Examination Ethics CD and Administrative Charges.
The Registration fee, once paid, is not refundable.
The use of reputable cyber cafes is highly recommended as the Council will not be liable for registration errors committed by candidates. (A list of suggested cyber cafes nationwide where candidates can log on to register are available on the NECO website – Internet Service Operators – or are physically on display at our State offices nationwide.)
Candidates should carefully follow the instructions on the on-line scratch card before registration.
Candidates should study the Regulations and Syllabuses before registration.
Candidates should note that their uploaded image/photograph during the registration will be embossed on their certificates.
Smoking, cellular phones, and other electronic communication devices are not allowed in the examination hall.
Candidates should dress in mufti and no one will be allowed entry into the examination hall with arms.
Multiple entries are not allowed. Candidates who register more than once will have their entire results canceled.
Candidates who damage or lose their scratch cards before registration will have to purchase another card.
Please note that No candidate shall be allowed into an examination hall once an examination commences.
Registration will as usual, be on-line using the NECO registration website www.mynecoexams.com, Candidates are to note that:
BIOMETRIC FINGERPRINTS WILL BE CAPTURED DURING THE REGISTRATION.
THEIR FINGERPRINTS ARE CAPTURED CORRECTLY DURING REGISTRATION.
THOSE WITH MISMATCHED FINGERPRINTS AT THE POINT OF VERIFICATION WILL NOT BE ALLOWED TO SIT FOR THE EXAMINATION.
Passport Photograph of candidates will also be required during on-line registration. The passport photograph should NOT be more than six months old and must be of white background.
The Registration Pin will be purchased online through the NECO website.
The NECO GCE Form Registration fee is Eleven Thousand Three Hundred and Fifty Naira (N11,350) only, excluding Fifty Naira (N50) Stamp Duty. All payment should be into NECO Treasury Single Account (TSA) SSCE (E) through the NECO website.
NOTE: THE REGISTRATION FEE DOES NOT INCLUDE THE USUAL SERVICE COST CHARGED FOR REGISTRATION BY THE ACCREDITED CYBER CAFES.
Registration period begins on Monday 16th July and ends on Tuesday 9th October, 2018 at 12.00 midnight.
Attestation Cards/Photo Album
Each candidate is expected to download ONE (1) clear copy of the Attestation Card from the cyber cafe where he/she registers.
Please note that: CANDIDATES ARE NO LONGER REQUIRED TO STAMP OR SUBMIT THEIR ATTESTATION/PHOTO CARDS IN NECO STATE OFFICES.A CLEAR COPY OF THE DOWLOADED ATTEST ATION/PHOTO CARD, DULY SIGNED AND STAMPED BY AN ELIGIBLE REFEREE SHOULD BE PRESENTED DURING THE EXAMINATION.
Blind candidates are to register like everyone. However, they are to inform the NECO State Officer of the State where they intend to write the Examination, immediately after they register. A copy of each blind candidate's Attestation Card should be collected by the State Officer for further action.
Please note that the Albinos and Blind Candidates are to be given 30 minutes extra time across all papers.
Principal of schools that are to be used as centres for this Examination will as usual, be appointed as Coordinators. Please, liaise with them to ensure that they give the necessary support for the successful conduct of the Examination.
Please inform Candidates that complaints on registration will be treated on-line via email [email protected] or [email protected].
Furthermore, the following NECO helpline GSM Nos. can also be contacted:
| | |
| --- | --- |
| 1 | 08126886938 |
| 2 | 08126886939 |
| 3 | 08069232760 |
| 4 | 08052218069 |
| 5 | 08189342754 |
| 6 | 08052218070 |
That's the much we can take on the topic "NECO GCE Nov/Dec SSCE Form 2019/2020 | NECO GCE Online Registration 2020/2021″.
Thanks For Reading