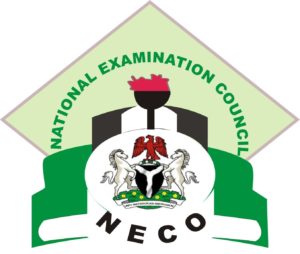 If you have been searching for NECO 2019/2020 Results Are Out | See How To Check Your Results Easily,when will neco result be out 2019, is 2019 neco result out, when is neco result 2019 coming out, is neco result 2019/20 out, check neco result 2019, how to check neco result 2019, when will neco 2019 result be released, necoresult token, then you are in the right place.
NECO 2019 results for June/July aspirants is out. Students can now joyfully proceed to go check theirs. The interesting thing about Checking National Examination Council Results is that the process never changes. So relax, grab a juice and follow me because this one is going to be very easy.
NECO 2019 Results News Flash
The Acting Registrar, Abubakar Gana, while announcing the results at the Council's National Headquarters in Minna, the Niger State capital, said the performance represented 0.11 per cent improvement in candidates' performance compared with the 2018 results.
Gana said 1,151,016, including 146 blind candidates, sat for the 2019 June/July SSCE examination.
According to him, 984,152 representing 85.50 per cent of the candidates made Credit and above in English Language while 954,399 representing 83.03 per cent of candidates made Credit and above in Mathematics.
"The number of candidates who made five credits and above including English language and Mathematics is 829,787 representing 71.59 per cent, " he said
"The number of candidates who made five Credits and above, irrespective of English language and Mathematics, is 1,041,986 representing 89.90 per cent."
The cases of examination malpractices doubled in 2019 compared to that of 2018, as 40,630 candidates were caught against the 20,181 candidates apprehended in 2018.
The NECO Acting Registrar, Mr Abubakar Gana, said the reason for the higher figure in 2019 was not unconnected with the deployment of the new biometric verification device used during the examination, as well as more robust monitoring by staff and external monitors.
According to him, NECO has also recommended three schools, one each in Katsina, Kebbi and Oyo States, for de-recognition for two years.
He explained that the schools were involved alleged in mass cheating/whole centre cases.
Mr Gana added that a total of 18 supervisors have been blacklisted for various offences ranging from poor supervision, aiding and abetting, as well as connivance with non-candidates to write answers on chalkboard among other offences.
NECO Syllabus 2019/2020 For All Subjects | Download NECO Syllabus PDF For Free
In another Development, Ekiti state tops National Examination council results and therefore retains its first position.
I will discuss how to check you National Examination Council 2019 Results easily under the following headings
How To check NECO 2019 Results
How to print out National Examination Council 2019 Results
 To Check NECO results 2019
Firstly, visit NECO result portal here……..Click here. The image above will be displayed for your viewing pleasure.
Select your examination year type June/July)
Of course before now you should have bought your scratch card. Enter the details of the card
Then input your examination number
Then move on to check your result by clicking on the check my result button.
By now, you have known your fate.
Wish you good luck in your results.
How To Print Out NECO 2019 Results
If you have a computer system, you can then proceed to print your National Examination Council results by clicking ctrl + P. This is the print command. If you don't have a system and a printer, it therefore means that you can visit the nearest cafe to make use of their services.
All those who used awaiting to register Jamb can now go and print the hard copy of their National Examination Council results. I believe that by reason of this development, panic will be reduced.
Also read
You can also share our articles on any social media and like us on facebook @ facebook.com/o3schools