Today, you and I will quickly take a look at the topic "How to Calculate FUPRE Aggregate Score 2023/2024".
This has become very necessary as a result of the conclusion of the Joint Admission and Matriculation Board Examinations for the  academic session. Currently, all candidates have seen their results and can now proceed to start preparing for the Post UTME for the current academic year.
In case you have not seen the JAMB cut off marks for FUPRE for the academic session, you can quickly see it in the link below.
FUPRE Cut Off Mark For The  Academic Session | JAMB & departmental Cut Off Marks
Therefore if you are among those that have been searching for answers regarding [fupre grading system, how to calculate fupre screening score 2023, how to calculate fupre post utme aggregate score, fupre post utme marking scheme, how to calculate fupre screening point, how to calculate jamb and post utme score, how does fupre calculate post utme score, about fupre admission, How to Calculate FUPRE Aggregate Score 2023/2024], then you are not alone.
Nonetheless, the intricacies involved with the calculation of the FUPRE aggregate score for the academic session will be discussed here today.
Without wasting much of your time, lets head there right away.
How to Calculate FUPRE Aggregate Score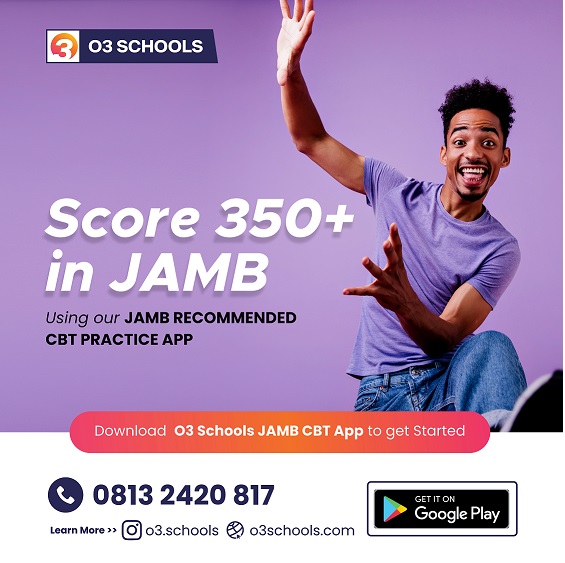 CLICK HERE TO DOWNLOAD JAMB APP NOW
DOWNLOAD O3SCHOOLS WAEC APP  AND ACTIVATE TO BLAST WAEC. CLICK HERE NOW
When calculating FUPRE's aggregate score, three areas are considered. they are;
O'LEVEL
A1 – 6
B2- 5
B3-4
C4-3
C5-2
C6-1
And maximum is 30 points, then split to 20 through multiplication by 2/3.
2. Post UTME 
The Post UTME is split to 30 marks using 0.3 as the multiplier.
3.JAMB
The candidates JAMB score will be divided into 8
For a better understanding, lets use Treasure as a case study.
Assume Treasure score 250, her score will be 250/2= 31.25
Maths B2-5, English A1-6, Biology B2-5, Physics C4-3, Chemistry A1-6, Total gross points for O'Level is = 25, the score is then multiplied by 2/3 ie 25 x 2/3= 16.7. She score 55 in her Post UTME and it is multiplied by 0.3 ie 55 x 0.3= 16.5
Therefore, Treasure's aggregate score is the sum of the three scores ie JAMB + O'Level + Post UTME which is 31.25 + 16.7 + 16.5= 64.45 .
FUPRE DEPARTMENTAL CUT OFF MARK 
The Federal University of Petroleum Resources Effurun does not really have a specific cut off mark for courses. However, candidates who have scored a minimum of 200 in UTME examination are eligible to apply for admission into any of their choice courses.
FUPRE Faculty of Sciences Cut Off Mark
Industrial Chemistry – 190
Industrial Physics – 190
Computer Science – 190
Geology – 190
Microbiology – 190
Biochemistry – 190
Anatomy, etc. 190
FUPRE Faculty of Engineering Cut Off Mark
Mechanical Engineering – 220
Chemical Engineering – 220
Electrical/Electronics Engineering – 22
Petroleum Engineering – 220
Civil Engineering – 220
Marine Engineering – 220
Computer, etc – 220
FUPRE NATURE OF ADMISSION SCREENING 
The Federal University of Petroleum Resources Effurun holds her admission screening exercises within a week or couple of weeks and it usually comes in two phases. Students who applied to study in the school are to proceed for the pre-screening exercise when once it is being announced.
Documents required for the pre-screening exercise are: SSCE result and JAMB registration print out only.
It is often important that a candidate arrive early and locate his/her screening venue early. Candidates will be screen on the JAMB scores and their SSCE result.
The second phase of the screening is after the admission lists might have been released. Candidates who have merited the admission will be invited for another screening exercise. Here all documents such as;
Original copies of their educational qualifications (Statements of Results/Certificates).
N/B: Cases of awaiting results will NOT be accepted.
Birth Certification/Age Declaration.
A letter of good conduct from your Village Head or a responsible member of your
community/or civil servant not below Grade Level 10 or equivalent in the private sector.
Certificate of Local Government of origin; and this notification of admission status
slip
That's the much we can take on the topic "How to Calculate FUPRE Aggregate Score".
Thanks For Reading
O3SCHOOLS TEAM