How to Book an Appointment with JAMB Online & via SMART Numbers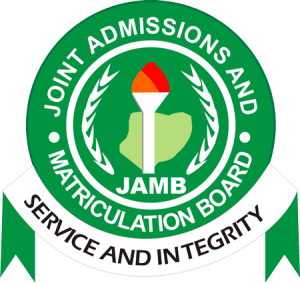 If you have been searching for How to Book an Appointment with JAMB Online & via SMART Numbers, then you are not alone.
Due to the prevailing corona virus (covid-19) pandemic the Joint Admissions and Matriculation Board (JAMB) to ensure seamless and efficient delivery of their service also proactively protecting both staff and clients, particularly tertiary education candidates and the general public while still maintaining the covid-19 rules and regulations has decided to launch a booking platform for all candidates and the general public who is need of any of the board service that requires physical contact.
According to our previous report, the board launched four (4) new innovations or platforms for bookings but will be using one as of now which is called the SMA(R)T Phone Numbers which we are going to cover in this post, they include:
1. The Online Appointment Booking-Platform
2. The One Time Password,
3. The Disinfectant Tunnel Sprayers and
4. the SMA(R)T phone numbers.
A. JAMB ONLINE APPOINTMENT BOOKING GUIDELINES & REQUIREMENTS USING YOUR SMART MOBILE PHONE
The JAMB Appointment Booking Platform is yet another COVlD-19-induced innovation aimed at ensuring that physical distancing, as a measure to curb the spread of the virus, is respected.
The platform would protect candidates, members of staff of the Board and other clients by ensuring that the number of clients to be attended to at the Board's offices nationwide is not above the stipulated number as directed by the Presidential Task Force (PTF) on COVlD-19 and the National Centre for Disease Control (NCDC).
In this regard, the Board has structured the system in such a way that a candidate MUST secure an online appointment using the same SIM (Phone Number) used for UTME/DE registration by following the steps listed below:
A candidate can secure an online appointment, by dialing *55019# using the same SIM (Phone Number) that was used in registering for UTME/DE. This is different from the result checker and other services which are activated by sending SMS to 55019.
From the Drop-down MENU, a candidate selects STATE where he/she intends to access the required service.
Under STATE, the candidate has to pick a centre.
After picking a centre, date and time would be allotted to the candidate by SMS.
A candidate is expected to be at the centre not earlier than five minutes of the allotted time and not later than the actual time allotted to him/her.
Any candidate who is a minute late would be disqualified and he/she would have to secure afresh appointment.
The timing will be strictly adhered to as it is the only means to ensure that candidates do not congregate around the premises of the Board.
To complete the process at the centre on the scheduled time and date, a candidate MUST come with his/her  SIM (Phone Number) placed in a functional phone and an ATM card in case he/she needs to pay for any service(s).
If a candidate is required to make any payments at the centre, he/she must use an ATM card or go to the bank to make such payments.
The Board is discouraging the use of POS for obvious COVlD-19- related reasons. As such, only electronic payments can be made on the Board's platform as cash payment is not allowed.
B. JAMB ONLINE APPOINTMENT BOOKING VIA SMA(R)T PHONE NUMBERS
SMA(R)T phone numbers popularly called "vanity numbers"in other climes are very easy to remember. SMA(R)T (Vanity) numbers are artificial numbers based on the letters of the beneficial owner of the number.
The letters in the name of the owner are keyed once wherever they occur on the phone pad. For example, JAMB which is the name of the beneficiary in this instance would apart from 0700 which is the SMA(R)T-code in Nigeria ( for non-toll—free) have "J" of JAMB on key "5", "A" on key (12", "M" on "6″ and (IBM on "2".
Consequently, all SMA(R)T JAMB numbers would include 5262. Therefore all JAMB numbers in different offices are unified with 0700-5(J)2(A)6(M)2(B) before the 3 or 4 other numbers for the state or centre. This would make it easy for a candidate to remember the constant –0700—5262.
These dedicated numbers are meant to facilitate round-the-clock access to JAMB services.
All JAMB SMA(R)T phone lines would commence with '0700', followed by "JAMB" and then the first three letters of each State with the exception of one or two States that did not follow the sequence of the first three letters. For instance, Abia State would have '0700- JAMB—ABI' as its phone number.
The Board is mindful of the fact that the normal eleven digit numbers are difficult to memorize but when it comes to SMA(R)T numbers, all a candidate needs to do is simply to add the last three letters of the State Capital of his choice to '0700—JAMB'.
NB: Members of the public are to note that these phone lines, while not  toll-free, would be accessible on all networks. 
JAMB SMA(R)T Phone Numbers and Interpretation for all the States Nationwide
SNo
JAMB Office
SMA(R)T Number
Interpretationof the
SMA(R)TNumber
1
ABIA
0700-JAMB-ABI
0700-5262-224
2
ADAMAWA
0700-JAMB-ADA
0700-5262-232
3
AKWA-IBOM
0700-JAMB-AKW
0700-5262-259
4
ANAMBRA
0700-JAMB-ANA
0700-5262-262
5
BAUCHI
0700-JAMB-BAU
0700-5262-228
6
BAYELSA
0700-JAMB-BAY
0700-5262-229
7
BAYELSA (Otuoke)
0700-JAMB-BAO
0700-5262-226
8
BENUE
0700-JAMB-BEN
0700-5262-236
9
BORNO
0700-JAMB-BOR
0700-5262-267
10
CROSS-RIVER
0700-JAMB-CRS
0700-5262-277
11
DELTA
0700-JAMB-DEL
0700-5262-335
12
EBONYI
0700-JAMB-EBO
0700-5262-326
13
EDO
0700-JAMB-EDO
0700-5262-336
14
EKITI
0700-JAMB-EKI
0700-5262-354
15
ENUGU
0700-JAMB-ENU
0700-5262-368
16
FCT (Garki)
0700-JAMB-FCG
0700-5262-324
17
FCT (Fed Secretariat)
0700-JAMB-FSC
0700-5262-372
18
FCT (Kogo)
0700-JAMB-FCK
0700-5262-325
19
GOMBE
0700-JAMB-GMB
0700-5262-462
20
IMO
0700-JAMB-IMO
0700-5262-466
21
JIGAWA
0700-JAMB-JIG
0700-5262-544
22
KADUNA
0700-JAMB-KAD
0700-5262-523
23
KANO
0700-JAMB-KAN
0700-5262-526
24
KANO (Farawa)
0700-JAMB-FARA
0700-5262-3272
25
KATSINA
0700-JAMB-KAT
0700-5262-528
26
KEBBI
0700-JAMB-KEB
0700-5262-532
27
KOGI
0700-JAMB-KOG
0700-5262-564
28
KWARA
0700-JAMB-KWA
0700-5262-592
29
LAGOS
0700-JAMB-LAG
0700-5262-524
30
NASARAWA
0700-JAMB-NAS
0700-5262-627
31
NIGER
0700-JAMB-NIG
0700-5262-644
32
NIGER (JAMB/NCC)
0700-JAMB-NIM
0700-5262-646
33
OGUN
0700-JAMB-OGU
0700-5262-648
34
ONDO
0700-JAMB-OND
0700-5262-663
35
OSUN
0700-JAMB-OSU
0700-5262-678
36
OSUN (ILOBU ROAD)
0700-JAMB-OSO
0700-5262-676
37
OYO
0700-JAMB-OYO
0700-5262-696
38
OYO (IGBOHO)
0700-JAMB-OYGH
0700-5262-6944
39
PLATEAU
0700-JAMB-PLA
0700-5262-752
40
RIVERS
0700-JAMB-RIV
0700-5262-748
41
SOKOTO
0700-JAMB-SOK
0700-5262-765
42
TARABA
0700-JAMB-TAR
0700-5262-827
43
YOBE
0700-JAMB-YOB
0700-5262-962
44
ZAMFARA
0700-JAMB-ZAM
0700-5262-926
HOW TO DIAL THE SMA(R)T NUMBERS: 
To call any of the numbers, all a candidate needs to do to attain the alphabets would be to simply dial, just once, the corresponding letters on the numeric keys. For instance, '5' would yield 'J', 'K' and 'L' etc. Each number on the numeric phone key (from 2 to 9) would bear the letters under it.
Note that the letters dialed will be displayed as digits e.g: 0700-JAMB- ABI shall display as 07005262224 when dialed from the numeric phone keys.
That's the much we can take on the topic "How to Book an Appointment with JAMB Online & via SMART Numbers".
Thanks For Reading
O3SCHOOLS TEAM
Universities In Nigeria That Do Not Require JAMB Result | Schools That Don't Use JAMB
What Is JAMB Point System | JAMB Point System Calculator
JAMB Change Of Course & Institution Form  Out | Jamb.org.ng
How To Print Original JAMB Result Slip | Original JAMB Result Portal [Jamb.org.ng]
JAMB Admission Letter Printing  & All Years (UTME/DE) | JAMB Admission Letter
JAMB Admission Status Portal  and How To See Admission Status On JAMB's Website
How To Check If You have Successfully Matriculated As A Student In Any School
Is It Possible To Score Above 300 In JAMB? | See List Of The Top 7 JAMB Scorers
How To Answer JAMB Use Of English Questions In JAMB
How To Check JAMB  Result Online
See the complete list of universities that accept 120 as cut off mark
JAMB Change Of Course & Institution Form
Universities In Nigeria That Do Not Require JAMB Result | Schools That Don't Use JAMB
JAMB Result Checker For Free | How To Check JAMB  Results
How To Score 300 and above in JAMB
JAMB  subject combinations for all COurses
How to create your JAMB profile in 5minutes
How to create GMAIL account for JAMB profile.
JAMB  Help | Summary Of "IN DEPENDENCE" Novel | Questions & Answers On Independence
Summary of The Last Days At Forcados High School by A.H. Mohammed
Summary Of Sweet Sixteen For JAMB Examination
Complete List Of Blacklisted JAMB CBT Centres & Their Offences