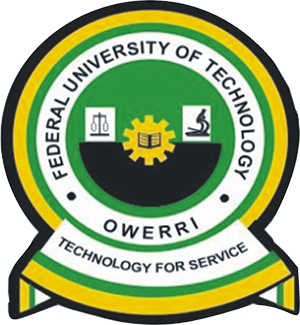 If you have been searching for Federal University of Technology Owerri FUTO Postgraduate Academic Calendar 2023/2024, then you are not alone.
The management of the Federal University of Technology, Owerri (FUTO) has released the postgraduate school academic calendar for the Harmattan (1st) and Rain (2nd) Semester, academic session.
FUTO Postgraduate Resumption Date
Further to the earlier circular by the Registrar on the resumption of academic activities in continuation of the academic session which takes effect from January 24, 2023, all Postgraduate students are hereby notified that academic activities will commence on Monday, January 25,  in Postgraduate School.
Please note that Harmattan Semester examinations will commence four weeks after the resumption.  The Senate Policy of No Fees No Examinations applies.
Students who are yet to pay their fees are requested to do so immediately in their own interest.
Please be reminded that all NCDC Protocols will be observed during the academic period.  Therefore, you are expected to wear your face mask and carry your hand sanitiser with you at all times.
FUTO Postgraduate Academic Calendar
HARMATTAN SEMESTER 2019/2020

DATE

WEEK

ACTIVITY

25TH JANUARY, 2021
WEEK 1
LECTURES BEGIN/REGISTRATION OF 2021/2022 STUDENTS RESUMES
1ST FEBRUARY, 2021
WEEK 2
LECTURES
8TH  FEBRUARY, 2021
WEEK 3
LECTURES
11TH  FEBRUARY, 2021
PGS BOARD MEETING
15TH   FEBRUARY, 2021
WEEK 4
LECTURES/REVISION
22ND FEBRUARY, 2021
WEEK 5
HARMATTAN SEMESTER EXAM BEGINS
8TH MARCH
WEEK 6
HARMATTAN SEMESTER EXAM ENDS
11TH MARCH
PGS BOARD MEETING

RAIN SEMESTER 2019/2020

15TH MARCH 2021
WEEK 1
LECTURES
22ND MARCH 2021
WEEK 2
LECTURES
29TH MARCH 2021
WEEK 3
LECTURES
6TH APRIL 2021
WEEK 4
LECTURES
12TH APRIL 2021
WEEK 5
LECTURES
15TH APRIL 2021
WEEK 6
PGS BOARD MEETING
19TH APRIL 2021
LECTURES/END OF SUBMISSION OF 2019/2020 HARMATTAN SEMESTER RESULTS
26TH APRIL 2021
WEEK 7
LECTURES/REGISTRATION OF 2020/2021 STUDENTS
3RD MAY 2021
WEEK 8
LECTURES
10TH MAY 2021
WEEK 9
LECTURES
13TH MAY 2021
PGS BOARD MEETING
17TH MAY 2021
WEEK 10
LECTURES
24TH MAY 2021
WEEK 11
LECTURES/ORIENTATION OF NEW STUDENTS (2020/2021 SET)
31ST MAY 2021
WEEK 12
LECTURES
10TH JUNE 2021
PGS BOARD MEETING
14TH JUNE 2021
WEEK 13
LECTURES
21ST MAY 2021
WEEK 14
REVISION
28TH JUNE 2021
HARMATTAN SEMESTER EXAM BEGINS
15TH JULY 2021
PGS BOARD MEETING
16TH JULY 2021
RAIN SEMESTER EXAM ENDS
17TH JULY 2021
END OF SESSION/VACATION
That's the much we can take on the topic "Federal University of Technology Owerri FUTO Postgraduate Academic Calendar ".
Thanks For Reading
O3SCHOOLS TEAM
FUTO Admission List  | 2nd Batch & Direct Entry FUTO Admission List Out
FUTO Post UTME Result  | How To Check FUTO Post UTME Result Easily
FUTO Post UTME Form  Is Out Online, futo.edu.ng | FUTO Latest News
FUTO School Fees  | New & Returning Students
FUTO Cut Off Mark  | Departmental & JAMB Cut Off Marks
FUTO JUPEB Admission List  | Check All Batches Right Here
Updated List Of Courses Offered In FUTO | Faculties&Courses
FUTO Direct Entry Admission Screening Form  Out | Apply For FUTO DE
FUTO Postgraduate Admission FormOut | How To Apply Easily
Updated FUTO Postgraduate Courses  FUTO PG School Fees Breakdown
Updated FUTO Postgraduate School Fees  | FUTO PG School Fees Breakdown
FUTO Supplementary Admission List Released For Batch A & B | Check Now
Federal University of Technology Owerri FUTO JUPEB Admission Form
FUTO Pre-degree Admission List  Out | Check FUTO Pre-degree Lists Here
FUTO Postgraduate Admission List  Released | Check All Batches Here
FUTO Direct Entry Admission List  Is Out | FUTO Direct Entry
FUTO Weekend Part-Time Degree Programmes Admission Form
FUTO Pre-Degree Admission Form  Released | Apply For FUTO Pre-degree
FUTO Supplementary Admission Form  (Change Of Course) Released
FUTO Acceptance Fees  | FUTO Acceptance Fees Portal 2019 & Guidelines
Updated List Of Courses Offered In FUTO | FUTO Faculties, Fees & Requirements