Today, you and I will quickly talk about the topic "FUTA Postgraduate Admission List 2020/2021 | Check All FUTA 2020/21 PG List Here (Pdf)".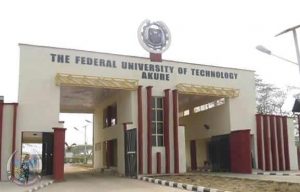 This has become necessary as a result of the very many searches we have been getting from several of our site's visitors concerning the FUTA Postgraduate Admission List will be Out as well as how to check admission status.
However, if you are among those that have been searching for answers to the above query as well as [futa postgraduate admission list 2020/2021.futa postgraduate account login, futa postgraduate 2020/2021, futa postgraduate form 2020/21, futa all batches admission list, futa admission requirements, futa admission list, futa postgraduate 2020/2021], then you can be rest assured that you are not the only one searching.

Nonetheless, you shall get all the information you have been searching for right here on this blog.
Introduction
This is to inform all the candidates that applied for admission into the Federal University of Technology, Akure (FUTA) 2020/2021 academic session postgraduate programmes that they can now proceed to check their admission status.
FUTA postgraduate admission list has been successfully uploaded on the university portal.
How to Check FUTA Postgraduate Admission List.
Simply Head to FUTA postgraduate admission status checking portal at https://portal.spgs.futa.edu.ng/tabpane/admissionListSetup.php.
Select the programme you applied for, department and batch.
Finally, click on 'Check List' button to access your admission status.
Successfully admitted candidates are required to go through the procedure below to print their admission letters:
After confirming your admission status, go to the bank and pay the Acceptance fee through e-tranzact platform only
Return to the PG portal (https://portal.spgs.futa.edu.ng/), click on 'Student Login', enter your username and password and click on 'Payment Verification' to verify your acceptance fee payment.
After successful verification, click on 'Admission Letter' to print your Admission Letter
Procedure for Registration and Screening for FUTA 2019/2020 Fresh Postgraduate Students.
Screening forms will be available for students to collect at the departments
Departments are to complete the section for Departmental Screening Officer as indicated in the form
After the Department Screening, Report at School of Postgraduate Studies for registration clearance
After clearance at SPGS, Login on the PG portal (https://portal.spgs.futa.edu.ng/) to generate invoice for School fees 1 and proceed to make payment at any bank using etranzact platform only.
Return to the PG portal and login to verify your school fees by clicking on '

Payment Verification

'
After successful verification, Click on the

Registration link

to fill your course form for first and second semester
We want to use this medium to congratulate all those who have been admitted and wish them success in their academic endeavors.
That's the much we can take on the topic "FUTA PG Admission List 2020/2021 | Check All FUTA 2020/21 PG List Here (Pdf)".
Thanks For Reading