Today, you and I will quickly take a look at the topic "UNIZIK Pre-Science/Pre-Degree Admission Form 2023/2024 | Apply".
This has become necessary as a result of the very many emails and calls we have been receiving from UNIZIK Pre-degree aspirants pertaining when the UNIZIK Pre-Science/Pre-Degree Admission Form will be out on sale for academic session.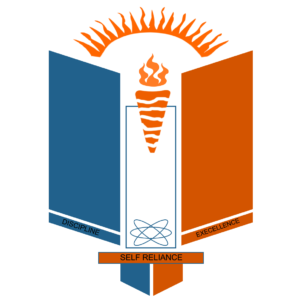 However, we are glad to inform all those who have been searching for [unizik pre degree form 2023, unizik prescience portal, unizik prescience form 2023, unizik pre science cut off mark, unizik prescience news, unizik pre degree school fees, unizik prescience admission list 2023, pre science unizik 2023, UNIZIK Pre-Science/Pre-Degree Admission Form 2023/2024 is Out | Apply] that the FUNAI Pre-Degree Admission Form 2023/2024

Without wasting much time, lets head to the topic proper.
ALL YOU NEED TO KNOW CONCERNING PRE-DEGREE/REMEDIAL /PRE-SCIENCE FORM – DON'T APPLY WITHOUT WATCHING
UNIZIK Pre-Science/Pre-Degree Admission Form
Applications are hereby invited from suitably qualified candidates for admissions into the Nnamdi Azikiwe University (UNIZIK), Awka, pre-degree programme for the  academic session.
Candidates Eligible to Apply for UNIZIK Pre-Science Admission.
Courses are available in the Faculties of Engineering, Medicine, Pharmacy, Sciences, Agriculture, Management Sciences, Social Sciences and Education.
Avail yourself this great opportunity. One year stay at home is one year wasted. Come to UNIZIK and pick Prescience forms immediately.
NOTE: Prescience program is a six months programme and if you pass you will be given Admission with your Jamb and please for further information/enquiry you can come to the school @Unizik Prescience Office which is located at Utility Building or you can call 08024974600 / 07084954957 / 08063322691 or log on myedu.unizik.edu.ng to register.
Candidates intending to apply must register for the Joint Admission and Matriculation Board (JAMB) examination.
The minimum academic qualification is five O' Level credits which will include English, Mathematics and any other three relevant science subjects in SSCE, NECO, GCE and NABTEB at not more than two sittings.
The candidate must also satisfy the basic O'Level requirements for the department into which he or she is seeking admission.
For example where Chemistry is a basic requirement as in the case of Medicine the candidate must satisfy that requirement at O'Level.
UNIZIK Pre-Science Courses.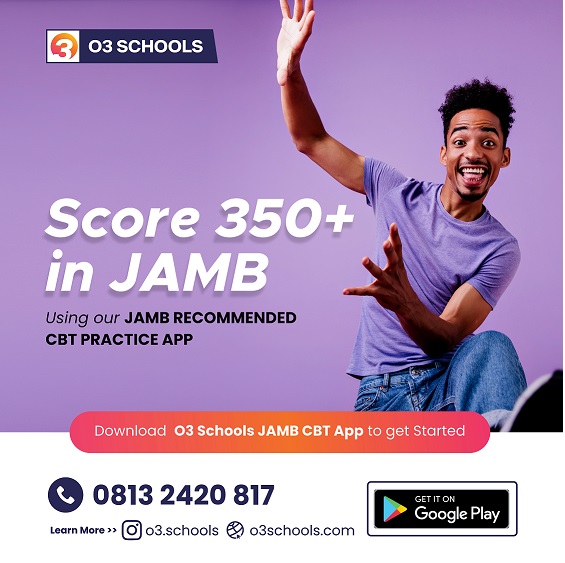 CLICK HERE TO DOWNLOAD JAMB APP NOW
DOWNLOAD O3SCHOOLS WAEC APP  AND ACTIVATE TO BLAST WAEC. CLICK HERE NOW
The Pre-Science Programme is only for candidates who are interested in the following Faculties/ Departments
i) Faculty of Bio-Sciences
a. Department of Botany
b. Department of Parasitology & Entomology
c. Department of Zoology
d. Department of Applied Biochemistry
e. Department of Applied Micro-biology and Brewing.
ii.) Faculty of Physical Sciences
a. Department of Geological Sciences
b. Department of Mathematics
c. Department of Computer Sciences
d. Department of Statistics
e. Department of Pure and Industrial Chemistry
f. Department of Pure and Industrial Physics
iii) Faculty of Medicine
iv) Faculty of Pharmaceutical Science
v) Faculty of Health Sciences and Technology
a. Medical Laboratory Sciences
b. Radiography
c. Medical Rehabilitation/Physiotherapy
d. Nursing
vi) Faculty of Engineering and Technology
a. Department of Industrial and Production Engineering
b. Department of Civil Engineering
c. Department of Mechanical Engineering
d. Department of Electronic and Computer Engineering
e. Department of Metallurgical/Material Engineering
f. Department of Chemical Engineering
g. Department of Polymer Engineering
h. Department of Electrical Engineering
vii) Faculty of Environmental Sciences
a. Department of Architecture
b. Department of Building
c. Department of Estate Management
d. Department of Survey and Geoinformatics
e. Department of Geography & Meteorology
f. Department of Environmental Management
g. Department of Quantity Survey
viii) . Faculty of Education
a. Department of Technical Education with Options in
* Woodwork and Building Technology
* Mechanical and Automobile Technology
* Electrical and Electronic Technology
b. Department of Science Education with options in
* Science Education/ Biology
* Science Education/ Physics
* Science Education/ Chemistry
* Science Education/ Computer Science
* Science Education / Integrated Science
ix. Faculty of Agriculture
a. Department of Agric Economics
b. Department of Food Science
c. Department of Crop Science and Horticulture
d. Department of Soil Science
e. Department of Fisheries and Aquaculture
f. Department of Animal Sciences and Technology
g. Department of Forestry and Wild Life Management
How to Apply for UNIZIK Pre-Science Admission.
The form can be purchased in any of the banks nationwide at a cost of N10, 000.00 (Ten Thousand naira) only.
Sale of forms commences on 31st August, 2020. The following procedure should be adopted by the candidates:-
Click on "Create Account"
On the form enter your email, phone number, password, select the access level and click on "submit"
Your login details will be sent to your email address instantly
Continue with the application by logging in with the login credentials sent to your email.
After successful login, click on Step One, click on Generate Application Form RRR
Print the RRR (Remita) page; proceed to any bank of your choice nationwide to make a payment of N10, 000 only.
Login to the portal, click on Step Two, click on Confirm Payment, enter the RRR number and click on verify payment. If payment confirmation is successful, or if you get notification payment already verified, then proceed to Step Three.
Click on Step Three, click on Fill Application Form, Fill out the application Form. You can save each stage of the application and continue at a later time. Also you can edit your information as often possible. However, once you submit your application, you cannot edit again.
 Check the "I Agree" box and click on "Submit"
Print out the Application Form as your copy.
Closing Date
 SUBMISSION OF ONLINE FORMS IS STILL ONGOING.
That's the much we can take on the topic "UNIZIK Pre-Science/Pre-Degree Admission Form| Apply".
Thanks For Reading
Nnamdi Azikiwe University Awka UNIZIK Supplementary Admission Form
UNIZIK Pre-Science/Pre-Degree Admission Form  | Apply
UNIZIK Cut Off Marks  | UNIZIK JAMB & Departmental Cut Off Marks
UNIZIK POST UTME Form  Is Out Online, Unizik.edu.ng | UNIZIK Latest News
UNIZIK Post UTME Result | How To Check UNIZIK Post UTME Result Easily
UNIZIK Acceptance Fees  | UNIZIK Acceptance Fees Portal  & Guidelines
UNIZIK Pre-Science & Direct Entry Admission List  | 1st & 2nd Batch
UNIZIK Admission List  | 1st Batch, 2nd Batch, 3rd Batch & DE Admission List Out
UNIZIK JUPEB Admission List | UNIZIK JUPEB Portal
UNIZIK Post UTME Past Questions, PDF's & Answers |  UNIZIK Post UTME Exam Focus
UNIZIK Postgraduate Academic Calendar
UNIZIK School FeesFor Both New & Returning Students
Updated List Of Courses Offered In Nnamdi Azikiwe University UNIZIK