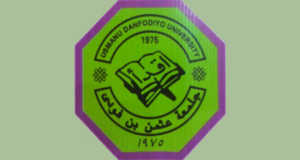 If you have been searching for Usman Danfodio University Sokoto UDUSOK Postgraduate Admission List 2020/2021,  usman danfodio university sokoto postgraduate courses, school of postgraduate courses usmanu danfodiyo university, udus pg registration portal, udus matriculation admission list, usman danfodio university latest news, udusok admission 2020/2021, udusok admission list pdf, udusok direct entry admission list, then you are in the right place.
This is to inform all the candidates that applied for admission into the Usmanu Danfodiyo University, Sokoto (UDUSOK) 2020/2021 academic session postgraduate programs that they can now check their admission status.
Usmanu Danfodiyo University, Sokoto postgraduate admission list has been successfully uploaded on the university official portal.
How to Check UDUSOK Postgraduate Admission List.
The under-listed candidates have been offered Provisional Admission into the Postgraduate Programmes of Usmanu Danfodiyo University, Sokoto (UDUSOK) for the 2019/2020 Academic Session.
DOWNLOAD HERE
UDUSOK Postgraduate Academic Calendar.
FIRST SEMESTER
Registration of New Students

– Monday 6, Jan, 2020 to Saturday 25, Jan, 2020 (3 weeks )

Registration of Returning Students

– Monday 27th Jan, 2020 to Saturday 8, Feb, 2020 (2 weeks)

Lectures Begin

– Monday 10, Feb, 2020 to Saturday 25, Apr,2020 (11 weeks)

Mid Semester Break

– Monday 27th Apr, 2020 to Saturday 2, May, 2020 (1 week )

Lectures Continue

– Monday 4, May, 2020 to Saturday 23, May 2020 (3 weeks)

Semester Examinations

– Monday 1, Jun, 2020 to Saturday 13, June 2020 (2 weeks)
E

nd of Semester Break, Marking of Examinations and Consideration of Results

– Monday 15, Jun, 2020 to Saturday 18, Jul, 2020 (5 weeks)
SECOND SEMESTER
Lectures Begin

– Monday 20, Jul, 2020 to Saturday 10, Oct, 2020 (12 weeks)

Semester Examinations

– Monday 12, Oct 2020 to Saturday 24, Oct, 2020 (2 weeks)

End of Session Break, Marking of Examinations, Moderation and Submission of Results for Approval of the University Senate

– Monday 26, Oct, 2020 to Saturday 28, Nov, 2020 (5 weeks)

Beginning of 2020/2021 Academic Session

– Monday 30, November, 2020
UDUSOK Academic Calendar 2020/2021 | UDUSOK Resumption Details For 2020/2021
UDUSOK Postgraduate Admission Form 2020/2021 Out | How To Apply For Free
Updated List of Courses Offered In Usman Dan Fodio University 2020
UDUSOK Post UTME Past Questions, PDf's & Answers | 2020/2021 UDUSOK Post UTME Exam Focus
UDUSOK Acceptance Fees 2020/2021| UDUSOK Acceptance Fees Portal 2020 & Guidelines
udusok.edu.ng | UDUSOK Official Latest News Update 2019/2020 & Portal
UDUSOK Postgraduate School Fees 2020/2021 | UDUSOK PG Courses & Fees 2020
UDUSOK School Fees Schedule For The 2020/2021 Academic Session
UDUSOK Cut Off Marks 2020/2021 | JAMB & Departmental Cut Off Marks
Updated UDUSOK Postgraduate Courses 2020/2021 | UDUSOK Postgraduate School Fees
UDUSOK Post UTME Form 2020/2021, Udusok.edu.ng | UDUSOK Latest News