Today, you and I will quickly take a look at the topic "UDUSOK Postgraduate School Fees 2023/2024 | UDUSOK PG Courses & Fees".
This has become important as I have been receiving many calls from graduates who want to further their studies pertaining to the school fees break down for UDUSOK postgraduate.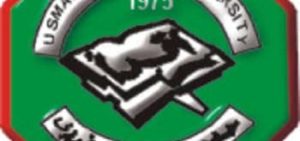 However, if you are among those that has been searching for [udus postgraduate courses, udus pg school admission, usman danfodio university sokoto postgraduate courses, school of postgraduate courses usmanu danfodiyo university, usman danfodio university sokoto school fees, sokoto state university postgraduate school, udus postgraduate 2023/2024, usman danfodio university latest news, UDUSOK Postgraduate School Fees 2023/2024 | UDUSOK PG Courses & Fees 2023], then you can see that you are not the only one.
Nonetheless, you shall get all te information you have been searching for right here on this blog.
According to Wikipedia, Postgraduate education, or graduate education in North America, involves learning and studying for academic or professional degrees, academic or professional certificates, academic or professional diplomas, or other qualifications for which a first or bachelor's degree generally is required, and it is normally considered to be part of higher education.
In North America, this level is generally referred to as graduate school (or sometimes colloquially as grad school).
The school fees for Postgraduate students in UDUSOK as well as all Postgraduate courses in UDOSOK has been dealt with here in one of our recent articles right here on this website.
| | | | | |
| --- | --- | --- | --- | --- |
| 1 | Master of Philosophy Agricultural Economics | Fresh | 137,000.00 | Foreigner |
| 2 | Master of Philosophy Agricultural Economics | Fresh | 117,000.00 | Local |
| 3 | Master of Philosophy Agricultural Economics | Returning | 133,000.00 | Foreigner |
| 4 | Master of Philosophy Agricultural Economics | Returning | 113,000.00 | Local |
| 5 | Master of Philosophy Agricultural Extension and Rural Development | Fresh | 117,000.00 | Local |
| 6 | Master of Philosophy Agricultural Extension and Rural Development | Returning | 113,000.00 | Local |
| 7 | Master of Science Agricultural Economics | Fresh | 124,000.00 | Foreigner |
| 8 | Master of Science Agricultural Economics | Fresh | 104,000.00 | Local |
| 9 | Master of Science Agricultural Economics | Returning | 120,000.00 | Foreigner |
| 10 | Master of Science Agricultural Economics | Returning | 100,000.00 | Local |
| 11 | Ph. D. Agricultural Economics | Fresh | 127,000.00 | Local |
| 12 | Ph. D. Agricultural Economics | Returning | 123,000.00 | Local |
| 13 | Ph. D. Agricultural Economics and Extension | Fresh | 127,000.00 | Local |
| 14 | Ph. D. Agricultural Economics and Extension | Returning | 123,000.00 | Local |
| 15 | Postgraduate Diploma Agricultural Economics and Extension Services | Fresh | 141,500.00 | Foreigner |
| 16 | Postgraduate Diploma Agricultural Economics and Extension Services | Fresh | 105,500.00 | Local |
| 17 | Postgraduate Diploma Agricultural Economics and Extension Services | Returning | 140,000.00 | Foreigner |
| 18 | Postgraduate Diploma Agricultural Economics and Extension Services | Returning | 100,000.00 | Local |
| 19 | Master of Science Agricultural Extension and Rural Development | Fresh | 124,000.00 | Foreigner |
| 20 | Master of Science Agricultural Extension and Rural Development | Fresh | 104,000.00 | Local |
| 21 | Master of Science Agricultural Extension and Rural Development | Returning | 120,000.00 | Foreigner |
| 22 | Master of Science Agricultural Extension and Rural Development | Returning | 100,000.00 | Local |
| 23 | Ph. D. Agricultural Extension | Fresh | 127,000.00 | Local |
| 24 | Ph. D. Agricultural Extension | Returning | 123,000.00 | Local |
| 25 | Doctor of Philosophy in Animal Production | Fresh | 147,000.00 | Foreigner |
| 26 | Doctor of Philosophy in Animal Production | Fresh | 127,000.00 | Local |
| 27 | Doctor of Philosophy in Animal Production | Returning | 143,000.00 | Foreigner |
| 28 | Doctor of Philosophy in Animal Production | Returning | 123,000.00 | Local |
| 29 | Master of Philosophy Animal Science | Fresh | 137,000.00 | Foreigner |
| 30 | Master of Philosophy Animal Science | Fresh | 117,000.00 | Local |
| 31 | Master of Philosophy Animal Science | Returning | 133,000.00 | Foreigner |
| 32 | Master of Philosophy Animal Science | Returning | 113,000.00 | Local |
| 33 | Master of Science Animal Production | Fresh | 124,000.00 | Foreigner |
| 34 | Master of Science Animal Production | Fresh | 104,000.00 | Local |
| 35 | Master of Science Animal Production | Returning | 120,000.00 | Foreigner |
| 36 | Master of Science Animal Production | Returning | 100,000.00 | Local |
| 37 | Master of Science Animal Science | Fresh | 124,000.00 | Foreigner |
| 38 | Master of Science Animal Science | Fresh | 104,000.00 | Local |
| 39 | Master of Science Animal Science | Returning | 120,000.00 | Foreigner |
| 40 | Master of Science Animal Science | Returning | 100,000.00 | Local |
| 41 | Ph. D. Animal Science | Fresh | 127,000.00 | Local |
| 42 | Ph. D. Animal Science | Returning | 123,000.00 | Local |
| 43 | Postgraduate Diploma Livestock Production & Management | Fresh | 145,500.00 | Foreigner |
| 44 | Postgraduate Diploma Livestock Production & Management | Fresh | 105,500.00 | Local |
| 45 | Postgraduate Diploma Livestock Production & Management | Returning | 140,000.00 | Foreigner |
| 46 | Postgraduate Diploma Livestock Production & Management | Returning | 100,000.00 | Local |
| 47 | Master of Philosophy Crop Science | Fresh | 117,000.00 | Local |
| 48 | Master of Philosophy Crop Science | Returning | 113,000.00 | Local |
| 49 | Master of Science Crop Science | Fresh | 124,000.00 | Foreigner |
| 50 | Master of Science Crop Science | Fresh | 104,000.00 | Local |
| 51 | Master of Science Crop Science | Returning | 120,000.00 | Foreigner |
| 52 | Master of Science Crop Science | Returning | 100,000.00 | Local |
| 53 | Ph. D. Crop Science | Fresh | 127,000.00 | Local |
| 54 | Ph. D. Crop Science | Returning | 123,000.00 | Local |
| 55 | Postgraduate Diploma Crop Science | Fresh | 145,500.00 | Foreigner |
| 56 | Postgraduate Diploma Crop Science | Fresh | 105,500.00 | Local |
| 57 | Postgraduate Diploma Crop Science | Returning | 140,000.00 | Foreigner |
| 58 | Postgraduate Diploma Crop Science | Returning | 100,000.00 | Local |
| 59 | Postgraduate Diploma Fisheries | Fresh | 105,500.00 | Local |
| 60 | Postgraduate Diploma Fisheries | Returning | 100,000.00 | Local |
| 61 | M.Phil. Forest Biology and Silviculture | Fresh | 137,000.00 | Foreigner |
| 62 | M.Phil. Forest Biology and Silviculture | Fresh | 117,000.00 | Local |
| 63 | M.Phil. Forest Biology and Silviculture | Returning | 120,000.00 | Foreigner |
| 64 | M.Phil. Forest Biology and Silviculture | Returning | 113,000.00 | Local |
| 65 | Master of Philosophy Fisheries Management & Aquaculture | Fresh | 137,000.00 | Foreigner |
| 66 | Master of Philosophy Fisheries Management & Aquaculture | Fresh | 117,000.00 | Local |
| 67 | Master of Philosophy Fisheries Management & Aquaculture | Returning | 133,000.00 | Foreigner |
| 68 | Master of Philosophy Fisheries Management & Aquaculture | Returning | 113,000.00 | Local |
| 69 | Master of Philosophy Forestry | Fresh | 137,000.00 | Foreigner |
| 70 | Master of Philosophy Forestry | Fresh | 117,000.00 | Local |
| 71 | Master of Philosophy Forestry | Returning | 133,000.00 | Foreigner |
| 72 | Master of Philosophy Forestry | Returning | 113,000.00 | Local |
| 73 | Master of Science Fisheries Management & Aquaculture | Fresh | 121,000.00 | Foreigner |
| 74 | Master of Science Fisheries Management & Aquaculture | Fresh | 104,000.00 | Local |
| 75 | Master of Science Fisheries Management & Aquaculture | Returning | 120,000.00 | Foreigner |
| 76 | Master of Science Fisheries Management & Aquaculture | Returning | 100,000.00 | Local |
| 77 | Master of Science Forest Biology and Silviculture | Fresh | 124,000.00 | Foreigner |
| 78 | Master of Science Forest Biology and Silviculture | Fresh | 104,000.00 | Local |
| 79 | Master of Science Forest Biology and Silviculture | Returning | 120,000.00 | Foreigner |
| 80 | Master of Science Forest Biology and Silviculture | Returning | 100,000.00 | Local |
| 81 | Ph. D. Fisheries | Fresh | 127,000.00 | Local |
| 82 | Ph. D. Fisheries | Returning | 123,000.00 | Local |
| 83 | Ph. D. Forestry | Fresh | 127,000.00 | Local |
| 84 | Ph. D. Forestry | Returning | 123,000.00 | Local |
| 85 | Postgraduate Diploma Forestry | Fresh | 145,500.00 | Foreigner |
| 86 | Postgraduate Diploma Forestry | Fresh | 105,500.00 | Local |
| 87 | Postgraduate Diploma Forestry | Returning | 140,000.00 | Foreigner |
| 88 | Postgraduate Diploma Forestry | Returning | 100,000.00 | Local |
| 89 | Doctor of Philosophy in Pedology/Soil Survey | Fresh | 147,000.00 | Foreigner |
| 90 | Doctor of Philosophy in Pedology/Soil Survey | Fresh | 127,000.00 | Local |
| 91 | Doctor of Philosophy in Pedology/Soil Survey | Returning | 143,000.00 | Foreigner |
| 92 | Doctor of Philosophy in Pedology/Soil Survey | Returning | 123,000.00 | Local |
| 93 | Doctor of Philosophy Soil & Water | Fresh | 147,000.00 | Foreigner |
| 94 | Doctor of Philosophy Soil & Water | Fresh | 127,000.00 | Local |
| 95 | Doctor of Philosophy Soil & Water | Returning | 143,000.00 | Foreigner |
| 96 | Doctor of Philosophy Soil & Water | Returning | 123,000.00 | Local |
| 97 | Master of Philosophy in Soil Fertility/Chemistry | Fresh | 137,000.00 | Foreigner |
| 98 | Master of Philosophy in Soil Fertility/Chemistry | Fresh | 117,000.00 | Local |
| 99 | Master of Philosophy in Soil Fertility/Chemistry | Returning | 133,000.00 | Foreigner |
| 100 | Master of Philosophy in Soil Fertility/Chemistry | Returning | 113,000.00 | Local |
| 101 | Master of Philosophy in Soil Microbiology | Fresh | 117,000.00 | Local |
| 102 | Master of Philosophy in Soil Microbiology | Returning | 113,000.00 | Local |
| 103 | Master of Philosophy of Pedology/Soil Survey | Fresh | 124,000.00 | Foreigner |
| 104 | Master of Philosophy of Pedology/Soil Survey | Fresh | 117,000.00 | Local |
| 105 | Master of Philosophy of Pedology/Soil Survey | Returning | 133,000.00 | Foreigner |
| 106 | Master of Philosophy of Pedology/Soil Survey | Returning | 113,000.00 | Local |
| 107 | Master of Philosophy Soil Science | Fresh | 137,000.00 | Foreigner |
| 108 | Master of Philosophy Soil Science | Fresh | 117,000.00 | Local |
| 109 | Master of Philosophy Soil Science | Returning | 133,000.00 | Foreigner |
| 110 | Master of Philosophy Soil Science | Returning | 113,000.00 | Local |
| 111 | Master of Science in Pedology/Soil Survey | Fresh | 104,000.00 | Local |
| 112 | Master of Science in Pedology/Soil Survey | Returning | 100,000.00 | Local |
| 113 | Master of Science Soil Fertility/Chemistry | Fresh | 124,000.00 | Foreigner |
| 114 | Master of Science Soil Fertility/Chemistry | Fresh | 104,000.00 | Local |
| 115 | Master of Science Soil Fertility/Chemistry | Returning | 120,000.00 | Foreigner |
| 116 | Master of Science Soil Fertility/Chemistry | Returning | 100,000.00 | Local |
| 117 | Master of Science Soil Microbiology | Fresh | 124,000.00 | Foreigner |
| 118 | Master of Science Soil Microbiology | Fresh | 104,000.00 | Local |
| 119 | Master of Science Soil Microbiology | Returning | 120,000.00 | Foreigner |
| 120 | Master of Science Soil Microbiology | Returning | 100,000.00 | Local |
| 121 | Master of Science Soil Science | Fresh | 124,000.00 | Foreigner |
| 122 | Master of Science Soil Science | Fresh | 104,000.00 | Local |
| 123 | Master of Science Soil Science | Returning | 120,000.00 | Foreigner |
| 124 | Master of Science Soil Science | Returning | 100,000.00 | Local |
| 125 | Ph. D. Soil Science | Fresh | 127,000.00 | Local |
| 126 | Ph. D. Soil Science | Returning | 123,000.00 | Local |
| 127 | Master of Arts Arabic | Fresh | 120,000.00 | Foreigner |
| 128 | Master of Arts Arabic | Fresh | 100,000.00 | Local |
| 129 | Master of Arts Arabic | Returning | 116,000.00 | Foreigner |
| 130 | Master of Arts Arabic | Returning | 96,000.00 | Local |
| 131 | Ph. D. Arabic | Fresh | 140,000.00 | Foreigner |
| 132 | Ph. D. Arabic | Fresh | 120,000.00 | Local |
| 133 | Ph. D. Arabic | Returning | 136,000.00 | Foreigner |
| 134 | Ph. D. Arabic | Returning | 116,000.00 | Local |
| 135 | Master of Arts History | Fresh | 100,000.00 | Local |
| 136 | Master of Arts History | Returning | 96,000.00 | Local |
| 137 | Master of Philosophy History | Fresh | 130,000.00 | Foreigner |
| 138 | Master of Philosophy History | Fresh | 110,000.00 | Local |
| 139 | Master of Philosophy History | Returning | 126,000.00 | Foreigner |
| 140 | Master of Philosophy History | Returning | 106,000.00 | Local |
| 141 | Masters in International Studies | Fresh | 130,000.00 | Local |
| 142 | Masters in International Studies | Returning | 126,000.00 | Local |
| 143 | Ph. D. History | Fresh | 140,000.00 | Foreigner |
| 144 | Ph. D. History | Fresh | 120,000.00 | Local |
| 145 | Ph. D. History | Returning | 136,000.00 | Foreigner |
| 146 | Ph. D. History | Returning | 116,000.00 | Local |
| 147 | Postgraduate Diploma African and Development Studies | Fresh | 141,500.00 | Foreigner |
| 148 | Postgraduate Diploma African and Development Studies | Fresh | 111,500.00 | Local |
| 149 | Postgraduate Diploma African and Development Studies | Returning | 136,000.00 | Foreigner |
| 150 | Postgraduate Diploma African and Development Studies | Returning | 106,000.00 | Local |
| 151 | Postgraduate Diploma Migration and Refugee Studies | Fresh | 141,500.00 | Foreigner |
| 152 | Postgraduate Diploma Migration and Refugee Studies | Fresh | 101,500.00 | Local |
| 153 | Postgraduate Diploma Migration and Refugee Studies | Returning | 136,000.00 | Foreigner |
| 154 | Postgraduate Diploma Migration and Refugee Studies | Returning | 96,000.00 | Local |
| 155 | Master of Arts Islamic Studies | Fresh | 100,000.00 | Local |
| 156 | Master of Arts Islamic Studies | Returning | 96,000.00 | Local |
| 157 | Master of Philosophy Islamic Studies | Fresh | 130,000.00 | Foreigner |
| 158 | Master of Philosophy Islamic Studies | Fresh | 110,000.00 | Local |
| 159 | Master of Philosophy Islamic Studies | Returning | 126,000.00 | Foreigner |
| 160 | Master of Philosophy Islamic Studies | Returning | 106,000.00 | Local |
| 161 | Doctor of Philosophy Islamic Studies | Fresh | 140,000.00 | Foreigner |
| 162 | Doctor of Philosophy Islamic Studies | Fresh | 120,000.00 | Local |
| 163 | Doctor of Philosophy Islamic Studies | Returning | 136,000.00 | Foreigner |
| 164 | Doctor of Philosophy Islamic Studies | Returning | 116,000.00 | Local |
| 165 | Doctor of Philosophy Degree in Linguistics | Fresh | 140,000.00 | Foreigner |
| 166 | Doctor of Philosophy Degree in Linguistics | Fresh | 120,000.00 | Local |
| 167 | Doctor of Philosophy Degree in Linguistics | Returning | 136,000.00 | Foreigner |
| 168 | Doctor of Philosophy Degree in Linguistics | Returning | 116,000.00 | Local |
| 169 | Master of Art French (African Literature in French) | Fresh | 100,000.00 | Local |
| 170 | Master of Art French (African Literature in French) | Returning | 96,000.00 | Local |
| 171 | Master of Art French (Language and Linguistics) | Fresh | 100,000.00 | Local |
| 172 | Master of Art French (Language and Linguistics) | Returning | 96,000.00 | Local |
| 173 | Master of Arts English Language | Fresh | 100,000.00 | Local |
| 174 | Master of Arts English Language | Returning | 96,000.00 | Local |
| 175 | Master of Arts Linguistics | Fresh | 100,000.00 | Local |
| 176 | Master of Arts Linguistics | Returning | 96,000.00 | Local |
| 177 | Master of Arts Literature in English | Fresh | 100,000.00 | Local |
| 178 | Master of Arts Literature in English | Returning | 96,000.00 | Local |
| 179 | Master of Philosophy English Language | Fresh | 110,000.00 | Local |
| 180 | Master of Philosophy English Language | Returning | 106,000.00 | Local |
| 181 | Master of Philosophy French | Fresh | 110,000.00 | Local |
| 182 | Master of Philosophy French | Returning | 106,000.00 | Local |
| 183 | Master of Philosophy Literature in English | Fresh | 130,000.00 | Foreigner |
| 184 | Master of Philosophy Literature in English | Fresh | 110,000.00 | Local |
| 185 | Master of Philosophy Literature in English | Returning | 126,000.00 | Foreigner |
| 186 | Master of Philosophy Literature in English | Returning | 106,000.00 | Local |
| 187 | Ph. D. English Language | Fresh | 140,000.00 | Foreigner |
| 188 | Ph. D. English Language | Fresh | 120,000.00 | Local |
| 189 | Ph. D. English Language | Returning | 136,000.00 | Foreigner |
| 190 | Ph. D. English Language | Returning | 116,000.00 | Local |
| 191 | Ph. D. French | Fresh | 140,000.00 | Foreigner |
| 192 | Ph. D. French | Fresh | 120,000.00 | Local |
| 193 | Ph. D. French | Returning | 136,000.00 | Foreigner |
| 194 | Ph. D. French | Returning | 116,000.00 | Local |
| 195 | Ph. D. Literature in English | Fresh | 140,000.00 | Foreigner |
| 196 | Ph. D. Literature in English | Fresh | 120,000.00 | Local |
| 197 | Ph. D. Literature in English | Returning | 136,000.00 | Foreigner |
| 198 | Ph. D. Literature in English | Returning | 116,000.00 | Local |
| 199 | Master of Arts Hausa | Fresh | 100,000.00 | Local |
| 200 | Master of Arts Hausa | Returning | 96,000.00 | Local |
| 201 | Ph. D. Hausa | Fresh | 140,000.00 | Foreigner |
| 202 | Ph. D. Hausa | Fresh | 120,000.00 | Local |
| 203 | Ph. D. Hausa | Returning | 136,000.00 | Foreigner |
| 204 | Ph. D. Hausa | Returning | 116,000.00 | Local |
| 205 | Doctor of Philosophy Anatomy | Fresh | 127,000.00 | Local |
| 206 | Doctor of Philosophy Anatomy | Returning | 123,000.00 | Local |
| 207 | Doctor of Philosophy in Public Health | Fresh | 147,000.00 | Foreigner |
| 208 | Doctor of Philosophy in Public Health | Fresh | 127,000.00 | Local |
| 209 | Doctor of Philosophy in Public Health | Returning | 143,000.00 | Foreigner |
| 210 | Doctor of Philosophy in Public Health | Returning | 123,000.00 | Local |
| 211 | Master of Public Health | Fresh | 104,000.00 | Local |
| 212 | Master of Public Health | Returning | 100,000.00 | Local |
| 213 | Ph. D. Public Health and Preventive Medicine | Fresh | 147,000.00 | Foreigner |
| 214 | Ph. D. Public Health and Preventive Medicine | Fresh | 127,000.00 | Local |
| 215 | Ph. D. Public Health and Preventive Medicine | Returning | 143,000.00 | Foreigner |
| 216 | Ph. D. Public Health and Preventive Medicine | Returning | 123,000.00 | Local |
| 217 | Ph. D. Chemical Pathology | Fresh | 127,000.00 | Local |
| 218 | Ph. D. Chemical Pathology | Returning | 123,000.00 | Local |
| 219 | Ph. D. Pathology and Microbiology | Fresh | 127,000.00 | Local |
| 220 | Ph. D. Pathology and Microbiology | Returning | 123,000.00 | Local |
| 221 | Master of Philosophy in Pharmacology | Fresh | 137,000.00 | Foreigner |
| 222 | Master of Philosophy in Pharmacology | Fresh | 117,000.00 | Local |
| 223 | Master of Philosophy in Pharmacology | Returning | 133,000.00 | Foreigner |
| 224 | Master of Philosophy in Pharmacology | Returning | 113,000.00 | Local |
| 225 | Master of Science Pharmacology | Fresh | 104,000.00 | Local |
| 226 | Master of Science Pharmacology | Returning | 100,000.00 | Local |
| 227 | Ph. D. Pharmacology | Fresh | 127,000.00 | Local |
| 228 | Ph. D. Pharmacology | Returning | 123,000.00 | Local |
| 229 | Ph. D. Pharmacy | Fresh | 127,000.00 | Local |
| 230 | Ph. D. Pharmacy | Returning | 123,000.00 | Local |
| 231 | Doctor of Philosophy in Physiology | Fresh | 147,000.00 | Foreigner |
| 232 | Doctor of Philosophy in Physiology | Fresh | 127,000.00 | Local |
| 233 | Doctor of Philosophy in Physiology | Returning | 123,000.00 | Local |
| 234 | Master of Philosophy Physiology | Fresh | 137,000.00 | Foreigner |
| 235 | Master of Philosophy Physiology | Fresh | 117,000.00 | Local |
| 236 | Master of Philosophy Physiology | Returning | 133,000.00 | Foreigner |
| 237 | Master of Philosophy Physiology | Returning | 113,000.00 | Local |
| 238 | Master of Science Physiology | Fresh | 104,000.00 | Local |
| 239 | Master of Science Physiology | Returning | 100,000.00 | Local |
| 240 | Master of Education Adult Education | Fresh | 100,000.00 | Local |
| 241 | Master of Education Adult Education | Returning | 96,000.00 | Local |
| 242 | Master of Education Primary Education | Fresh | 120,000.00 | Foreigner |
| 243 | Master of Education Primary Education | Fresh | 100,000.00 | Local |
| 244 | Master of Education Primary Education | Returning | 116,000.00 | Foreigner |
| 245 | Master of Education Primary Education | Returning | 96,000.00 | Local |
| 246 | Ph. D. Adult Education | Fresh | 143,000.00 | Foreigner |
| 247 | Ph. D. Adult Education | Fresh | 123,000.00 | Local |
| 248 | Ph. D. Adult Education | Returning | 136,000.00 | Foreigner |
| 249 | Ph. D. Adult Education | Returning | 119,000.00 | Local |
| 250 | Ph. D. Primary Education | Fresh | 143,000.00 | Foreigner |
| 251 | Ph. D. Primary Education | Fresh | 123,000.00 | Local |
| 252 | Ph. D. Primary Education | Returning | 139,000.00 | Foreigner |
| 253 | Ph. D. Primary Education | Returning | 119,000.00 | Local |
| 254 | Master of Education Language Education | Fresh | 120,000.00 | Foreigner |
| 255 | Master of Education Language Education | Fresh | 100,000.00 | Local |
| 256 | Master of Education Language Education | Returning | 116,000.00 | Foreigner |
| 257 | Master of Education Language Education | Returning | 96,000.00 | Local |
| 258 | Master of Philosophy Language Education | Fresh | 133,000.00 | Foreigner |
| 259 | Master of Philosophy Language Education | Fresh | 113,000.00 | Local |
| 260 | Master of Philosophy Language Education | Returning | 129,000.00 | Foreigner |
| 261 | Master of Philosophy Language Education | Returning | 109,000.00 | Local |
| 262 | Ph. D. Language Education | Fresh | 143,000.00 | Foreigner |
| 263 | Ph. D. Language Education | Fresh | 123,000.00 | Local |
| 264 | Ph. D. Language Education | Returning | 139,000.00 | Foreigner |
| 265 | Ph. D. Language Education | Returning | 119,000.00 | Local |
| 266 | Master of Education Educational Administration and Planning | Fresh | 120,000.00 | Foreigner |
| 267 | Master of Education Educational Administration and Planning | Fresh | 100,000.00 | Local |
| 268 | Master of Education Educational Administration and Planning | Returning | 116,000.00 | Foreigner |
| 269 | Master of Education Educational Administration and Planning | Returning | 96,000.00 | Local |
| 270 | Master of Education Educational Psychology | Fresh | 120,000.00 | Foreigner |
| 271 | Master of Education Educational Psychology | Fresh | 100,000.00 | Local |
| 272 | Master of Education Educational Psychology | Returning | 116,000.00 | Foreigner |
| 273 | Master of Education Educational Psychology | Returning | 96,000.00 | Local |
| 274 | Master of Education Guidance & Counselling | Fresh | 120,000.00 | Foreigner |
| 275 | Master of Education Guidance & Counselling | Fresh | 100,000.00 | Local |
| 276 | Master of Education Guidance & Counselling | Returning | 116,000.00 | Foreigner |
| 277 | Master of Education Guidance & Counselling | Returning | 96,000.00 | Local |
| 278 | Master of Education Philosophy of Education | Fresh | 100,000.00 | Local |
| 279 | Master of Education Philosophy of Education | Returning | 96,000.00 | Local |
| 280 | Master of Education Sociology of Education | Fresh | 120,000.00 | Foreigner |
| 281 | Master of Education Sociology of Education | Fresh | 100,000.00 | Local |
| 282 | Master of Education Sociology of Education | Returning | 116,000.00 | Foreigner |
| 283 | Master of Education Sociology of Education | Returning | 96,000.00 | Local |
| 284 | Master of Philosophy Educational Planning & Administration | Fresh | 133,000.00 | Foreigner |
| 285 | Master of Philosophy Educational Planning & Administration | Fresh | 113,000.00 | Local |
| 286 | Master of Philosophy Educational Planning & Administration | Returning | 129,000.00 | Foreigner |
| 287 | Master of Philosophy Educational Planning & Administration | Returning | 109,000.00 | Local |
| 288 | Master of Philosophy Guidance & Counselling | Fresh | 133,000.00 | Foreigner |
| 289 | Master of Philosophy Guidance & Counselling | Fresh | 113,000.00 | Local |
| 290 | Master of Philosophy Guidance & Counselling | Returning | 129,000.00 | Foreigner |
| 291 | Master of Philosophy Guidance & Counselling | Returning | 109,000.00 | Local |
| 292 | Master of Philosophy Philosophy of Education | Fresh | 133,000.00 | Foreigner |
| 293 | Master of Philosophy Philosophy of Education | Fresh | 112,000.00 | Local |
| 294 | Master of Philosophy Philosophy of Education | Returning | 129,000.00 | Foreigner |
| 295 | Master of Philosophy Philosophy of Education | Returning | 109,000.00 | Local |
| 296 | Master of Philosophy Sociology of Education | Fresh | 133,000.00 | Foreigner |
| 297 | Master of Philosophy Sociology of Education | Fresh | 113,000.00 | Local |
| 298 | Master of Philosophy Sociology of Education | Returning | 129,000.00 | Foreigner |
| 299 | Master of Philosophy Sociology of Education | Returning | 109,000.00 | Local |
| 300 | Ph. D. Educational Administration & Planning | Fresh | 143,000.00 | Foreigner |
| 301 | Ph. D. Educational Administration & Planning | Fresh | 123,000.00 | Local |
| 302 | Ph. D. Educational Administration & Planning | Returning | 139,000.00 | Foreigner |
| 303 | Ph. D. Educational Administration & Planning | Returning | 119,000.00 | Local |
| 304 | Ph. D. Educational Management | Fresh | 143,000.00 | Foreigner |
| 305 | Ph. D. Educational Management | Fresh | 123,000.00 | Local |
| 306 | Ph. D. Educational Management | Returning | 139,000.00 | Foreigner |
| 307 | Ph. D. Educational Management | Returning | 119,000.00 | Local |
| 308 | Doctor of Philosophy Educational Psychology | Fresh | 143,000.00 | Foreigner |
| 309 | Doctor of Philosophy Educational Psychology | Fresh | 123,000.00 | Local |
| 310 | Doctor of Philosophy Educational Psychology | Returning | 139,000.00 | Foreigner |
| 311 | Doctor of Philosophy Educational Psychology | Returning | 119,000.00 | Local |
| 312 | Ph. D. Guidance & Counselling | Fresh | 143,000.00 | Foreigner |
| 313 | Ph. D. Guidance & Counselling | Fresh | 123,000.00 | Local |
| 314 | Ph. D. Guidance & Counselling | Returning | 139,000.00 | Foreigner |
| 315 | Ph. D. Guidance & Counselling | Returning | 119,000.00 | Local |
| 316 | Ph. D. Philosophy of Education | Fresh | 143,000.00 | Foreigner |
| 317 | Ph. D. Philosophy of Education | Fresh | 123,000.00 | Local |
| 318 | Ph. D. Philosophy of Education | Returning | 139,000.00 | Foreigner |
| 319 | Ph. D. Philosophy of Education | Returning | 119,000.00 | Local |
| 320 | Ph. D. Sociology of Education | Fresh | 143,000.00 | Foreigner |
| 321 | Ph. D. Sociology of Education | Fresh | 123,000.00 | Local |
| 322 | Ph. D. Sociology of Education | Returning | 139,000.00 | Foreigner |
| 323 | Ph. D. Sociology of Education | Returning | 119,000.00 | Local |
| 324 | Postgraduate Diploma Education | Fresh | 141,500.00 | Foreigner |
| 325 | Postgraduate Diploma Education | Fresh | 101,500.00 | Local |
| 326 | Postgraduate Diploma Education | Returning | 136,000.00 | Foreigner |
| 327 | Postgraduate Diploma Education | Returning | 96,000.00 | Local |
| 328 | Master of Education Mathematics Education | Fresh | 120,000.00 | Foreigner |
| 329 | Master of Education Mathematics Education | Fresh | 100,000.00 | Local |
| 330 | Master of Education Mathematics Education | Returning | 116,000.00 | Foreigner |
| 331 | Master of Education Mathematics Education | Returning | 96,000.00 | Local |
| 332 | Master of Education Science & Vocational Education | Fresh | 100,000.00 | Local |
| 333 | Master of Education Science & Vocational Education | Returning | 96,000.00 | Local |
| 334 | Master of Philosophy Mathematics Education | Fresh | 133,000.00 | Foreigner |
| 335 | Master of Philosophy Mathematics Education | Fresh | 113,000.00 | Local |
| 336 | Master of Philosophy Mathematics Education | Returning | 129,000.00 | Foreigner |
| 337 | Master of Philosophy Mathematics Education | Returning | 109,000.00 | Local |
| 338 | Master of Philosophy Science Education | Fresh | 133,000.00 | Foreigner |
| 339 | Master of Philosophy Science Education | Fresh | 113,000.00 | Local |
| 340 | Master of Philosophy Science Education | Returning | 109,000.00 | Local |
| 341 | Master of Science & Vocational Education | Fresh | 125,000.00 | Local |
| 342 | Master of Science Education | Fresh | 100,000.00 | Local |
| 343 | Master of Science Education | Returning | 96,000.00 | Local |
| 344 | Ph. D. Mathematics Education | Fresh | 143,000.00 | Foreigner |
| 345 | Ph. D. Mathematics Education | Fresh | 123,000.00 | Local |
| 346 | Ph. D. Mathematics Education | Returning | 139,000.00 | Foreigner |
| 347 | Ph. D. Mathematics Education | Returning | 119,000.00 | Local |
| 348 | Ph. D. Science Education | Fresh | 143,000.00 | Foreigner |
| 349 | Ph. D. Science Education | Fresh | 123,000.00 | Local |
| 350 | Ph. D. Science Education | Returning | 139,000.00 | Foreigner |
| 351 | Ph. D. Science Education | Returning | 119,000.00 | Local |
| 352 | Doctor of Philosophy in Islamic Law | Fresh | 140,000.00 | Foreigner |
| 353 | Doctor of Philosophy in Islamic Law | Fresh | 120,000.00 | Local |
| 354 | Doctor of Philosophy in Islamic Law | Returning | 136,000.00 | Foreigner |
| 355 | Doctor of Philosophy in Islamic Law | Returning | 116,000.00 | Local |
| 356 | Master of Information & Communication Technology Law | Fresh | 220,000.00 | Foreigner |
| 357 | Master of Information & Communication Technology Law | Fresh | 130,000.00 | Local |
| 358 | Master of Information & Communication Technology Law | Returning | 116,000.00 | Foreigner |
| 359 | Master of Information & Communication Technology Law | Returning | 126,000.00 | Local |
| 360 | Master of Law | Fresh | 120,000.00 | Foreigner |
| 361 | Master of Law | Fresh | 100,000.00 | Local |
| 362 | Master of Law | Returning | 116,000.00 | Foreigner |
| 363 | Master of Law | Returning | 96,000.00 | Local |
| 364 | Masters in Islamic Law | Fresh | 100,000.00 | Local |
| 365 | Masters in Islamic Law | Returning | 96,000.00 | Local |
| 366 | Ph. D Islamic Law | Fresh | 140,000.00 | Foreigner |
| 367 | Ph. D Islamic Law | Fresh | 120,000.00 | Local |
| 368 | Ph. D Islamic Law | Returning | 136,000.00 | Foreigner |
| 369 | Ph. D Islamic Law | Returning | 116,000.00 | Local |
| 370 | Ph. D. Law | Fresh | 140,000.00 | Foreigner |
| 371 | Ph. D. Law | Fresh | 120,000.00 | Local |
| 372 | Ph. D. Law | Returning | 136,000.00 | Foreigner |
| 373 | Ph. D. Law | Returning | 116,000.00 | Local |
| 374 | Master of Philosophy Accounting | Fresh | 130,000.00 | Foreigner |
| 375 | Master of Philosophy Accounting | Fresh | 110,000.00 | Local |
| 376 | Master of Philosophy Accounting | Returning | 126,000.00 | Foreigner |
| 377 | Master of Philosophy Accounting | Returning | 106,000.00 | Local |
| 378 | Master of Science Accounting and Finance | Fresh | 100,000.00 | Local |
| 379 | Master of Science Accounting and Finance | Returning | 96,000.00 | Local |
| 380 | Ph. D. Accounting | Fresh | 140,000.00 | Foreigner |
| 381 | Ph. D. Accounting | Fresh | 120,000.00 | Local |
| 382 | Ph. D. Accounting | Returning | 136,000.00 | Foreigner |
| 383 | Ph. D. Accounting | Returning | 116,000.00 | Local |
| 384 | Postgraduate Diploma Accounting and Finance | Fresh | 141,500.00 | Foreigner |
| 385 | Postgraduate Diploma Accounting and Finance | Fresh | 111,500.00 | Local |
| 386 | Postgraduate Diploma Accounting and Finance | Returning | 136,000.00 | Foreigner |
| 387 | Postgraduate Diploma Accounting and Finance | Returning | 106,000.00 | Local |
| 388 | Executive Master of Business Administration | Fresh | 220,000.00 | Foreigner |
| 389 | Executive Master of Business Administration | Fresh | 140,000.00 | Local |
| 390 | Executive Master of Business Administration | Returning | 216,000.00 | Foreigner |
| 391 | Executive Master of Business Administration | Returning | 136,000.00 | Local |
| 392 | Master of Business Administration | Fresh | 135,000.00 | Local |
| 393 | Master of Business Administration | Returning | 131,000.00 | Local |
| 394 | Master of Philosophy Management | Fresh | 130,000.00 | Foreigner |
| 395 | Master of Philosophy Management | Fresh | 110,000.00 | Local |
| 396 | Master of Philosophy Management | Returning | 126,000.00 | Foreigner |
| 397 | Master of Philosophy Management | Returning | 106,000.00 | Local |
| 398 | Master of Science Management | Fresh | 100,000.00 | Local |
| 399 | Master of Science Management | Returning | 96,000.00 | Local |
| 400 | Ph. D. Business Administration | Fresh | 140,000.00 | Foreigner |
| 401 | Ph. D. Business Administration | Fresh | 120,000.00 | Local |
| 402 | Ph. D. Business Administration | Returning | 136,000.00 | Foreigner |
| 403 | Ph. D. Business Administration | Returning | 116,000.00 | Local |
| 404 | Ph. D. Management | Fresh | 140,000.00 | Foreigner |
| 405 | Ph. D. Management | Fresh | 120,000.00 | Local |
| 406 | Ph. D. Management | Returning | 136,000.00 | Foreigner |
| 407 | Ph. D. Management | Returning | 116,000.00 | Local |
| 408 | Postgraduate Diploma Management | Fresh | 141,500.00 | Foreigner |
| 409 | Postgraduate Diploma Management | Fresh | 111,500.00 | Local |
| 410 | Postgraduate Diploma Management | Returning | 136,000.00 | Foreigner |
| 411 | Postgraduate Diploma Management | Returning | 106,000.00 | Local |
| 412 | Masters in Public Administration | Fresh | 130,000.00 | Local |
| 413 | Masters in Public Administration | Returning | 126,000.00 | Local |
| 414 | Ph. D. Public Administration | Fresh | 140,000.00 | Foreigner |
| 415 | Ph. D. Public Administration | Fresh | 120,000.00 | Local |
| 416 | Ph. D. Public Administration | Returning | 136,000.00 | Foreigner |
| 417 | Ph. D. Public Administration | Returning | 116,000.00 | Local |
| 418 | Postgraduate Diploma Public Administration | Fresh | 141,500.00 | Foreigner |
| 419 | Postgraduate Diploma Public Administration | Fresh | 111,500.00 | Local |
| 420 | Postgraduate Diploma Public Administration | Returning | 136,000.00 | Foreigner |
| 421 | Postgraduate Diploma Public Administration | Returning | 106,000.00 | Local |
| 422 | Master of Science Medical Laboratory Science | Fresh | 104,000.00 | Local |
| 423 | Master of Science Medical Laboratory Science | Returning | 100,000.00 | Local |
| 424 | Master of Philosophy Biochemistry | Fresh | 137,000.00 | Foreigner |
| 425 | Master of Philosophy Biochemistry | Fresh | 117,000.00 | Local |
| 426 | Master of Philosophy Biochemistry | Returning | 133,000.00 | Foreigner |
| 427 | Master of Philosophy Biochemistry | Returning | 113,000.00 | Local |
| 428 | Master of Science Biochemistry | Fresh | 124,000.00 | Foreigner |
| 429 | Master of Science Biochemistry | Fresh | 104,000.00 | Local |
| 430 | Master of Science Biochemistry | Returning | 120,000.00 | Foreigner |
| 431 | Master of Science Biochemistry | Returning | 100,000.00 | Local |
| 432 | Doctor of Philosophy Biochemistry | Fresh | 147,000.00 | Foreigner |
| 433 | Doctor of Philosophy Biochemistry | Fresh | 127,000.00 | Local |
| 434 | Doctor of Philosophy Biochemistry | Returning | 143,000.00 | Foreigner |
| 435 | Doctor of Philosophy Biochemistry | Returning | 123,000.00 | Local |
| 436 | Postgraduate Diploma Biochemistry | Fresh | 145,500.00 | Foreigner |
| 437 | Postgraduate Diploma Biochemistry | Fresh | 105,500.00 | Local |
| 438 | Postgraduate Diploma Biochemistry | Returning | 140,000.00 | Foreigner |
| 439 | Postgraduate Diploma Biochemistry | Returning | 100,000.00 | Local |
| 440 | Doctor of Philosophy Biology | Fresh | 147,000.00 | Foreigner |
| 441 | Doctor of Philosophy Biology | Fresh | 127,000.00 | Local |
| 442 | Doctor of Philosophy Biology | Returning | 143,000.00 | Foreigner |
| 443 | Doctor of Philosophy Biology | Returning | 123,000.00 | Local |
| 444 | Master of Philosophy Biology | Fresh | 137,000.00 | Foreigner |
| 445 | Master of Philosophy Biology | Fresh | 117,000.00 | Local |
| 446 | Master of Philosophy Biology | Returning | 133,000.00 | Foreigner |
| 447 | Master of Philosophy Biology | Returning | 113,000.00 | Local |
| 448 | Master of Philosophy Botany | Fresh | 137,000.00 | Foreigner |
| 449 | Master of Philosophy Botany | Fresh | 117,000.00 | Local |
| 450 | Master of Philosophy Botany | Returning | 133,000.00 | Foreigner |
| 451 | Master of Philosophy Botany | Returning | 113,000.00 | Local |
| 452 | Master of Science Biology | Fresh | 104,000.00 | Local |
| 453 | Master of Science Biology | Returning | 100,000.00 | Local |
| 454 | Master of Science Botany | Fresh | 104,000.00 | Local |
| 455 | Master of Science Botany | Returning | 100,000.00 | Local |
| 456 | Master of Science Zoology | Fresh | 104,000.00 | Local |
| 457 | Master of Science Zoology | Returning | 100,000.00 | Local |
| 458 | Ph. D. Botany | Fresh | 147,000.00 | Foreigner |
| 459 | Ph. D. Botany | Fresh | 127,000.00 | Local |
| 460 | Ph. D. Botany | Returning | 143,000.00 | Foreigner |
| 461 | Ph. D. Botany | Returning | 123,000.00 | Local |
| 462 | Ph. D. Zoology | Fresh | 147,000.00 | Foreigner |
| 463 | Ph. D. Zoology | Fresh | 127,000.00 | Local |
| 464 | Ph. D. Zoology | Returning | 143,000.00 | Foreigner |
| 465 | Ph. D. Zoology | Returning | 123,000.00 | Local |
| 466 | Ph. D. Zoology (Entomology & Parasitology) | Fresh | 147,000.00 | Foreigner |
| 467 | Ph. D. Zoology (Entomology & Parasitology) | Fresh | 127,000.00 | Local |
| 468 | Ph. D. Zoology (Entomology & Parasitology) | Returning | 143,000.00 | Foreigner |
| 469 | Ph. D. Zoology (Entomology & Parasitology) | Returning | 123,000.00 | Local |
| 470 | Postgraduate Diploma Biological Science | Fresh | 145,500.00 | Foreigner |
| 471 | Postgraduate Diploma Biological Science | Fresh | 105,500.00 | Local |
| 472 | Postgraduate Diploma Biological Science | Returning | 140,000.00 | Foreigner |
| 473 | Postgraduate Diploma Biological Science | Returning | 100,000.00 | Local |
| 474 | Doctor of Philosophy of Computer Science | Fresh | 147,000.00 | Foreigner |
| 475 | Doctor of Philosophy of Computer Science | Fresh | 127,000.00 | Local |
| 476 | Doctor of Philosophy of Computer Science | Returning | 143,000.00 | Foreigner |
| 477 | Doctor of Philosophy of Computer Science | Returning | 123,000.00 | Local |
| 478 | Master of Information Technology | Fresh | 130,000.00 | Local |
| 479 | Master of Information Technology | Returning | 126,000.00 | Local |
| 480 | Master of Philosophy Computer Science | Fresh | 137,000.00 | Foreigner |
| 481 | Master of Philosophy Computer Science | Fresh | 117,000.00 | Local |
| 482 | Master of Philosophy Computer Science | Returning | 133,000.00 | Foreigner |
| 483 | Master of Philosophy Computer Science | Returning | 113,000.00 | Local |
| 484 | Master of Philosophy Mathematics | Fresh | 117,000.00 | Local |
| 485 | Master of Philosophy Mathematics | Returning | 113,000.00 | Local |
| 486 | Master of Philosophy Statistics | Fresh | 117,000.00 | Local |
| 487 | Master of Philosophy Statistics | Returning | 113,000.00 | Local |
| 488 | Master of Science Computer Science | Fresh | 104,000.00 | Local |
| 489 | Master of Science Computer Science | Returning | 100,000.00 | Local |
| 490 | Master of Science Mathematics | Fresh | 104,000.00 | Local |
| 491 | Master of Science Mathematics | Returning | 100,000.00 | Local |
| 492 | Master of Science Statistics | Fresh | 104,000.00 | Local |
| 493 | Master of Science Statistics | Returning | 100,000.00 | Local |
| 494 | Ph. D. Mathematics | Fresh | 147,000.00 | Foreigner |
| 495 | Ph. D. Mathematics | Fresh | 127,000.00 | Local |
| 496 | Ph. D. Mathematics | Returning | 143,000.00 | Foreigner |
| 497 | Ph. D. Mathematics | Returning | 123,000.00 | Local |
| 498 | Ph. D. Statistics | Fresh | 147,000.00 | Foreigner |
| 499 | Ph. D. Statistics | Fresh | 127,000.00 | Local |
| 500 | Ph. D. Statistics | Returning | 143,000.00 | Foreigner |
| 501 | Ph. D. Statistics | Returning | 123,000.00 | Local |
| 502 | Postgraduate Diploma Computer Science | Fresh | 145,500.00 | Foreigner |
| 503 | Postgraduate Diploma Computer Science | Fresh | 105,500.00 | Local |
| 504 | Postgraduate Diploma Computer Science | Returning | 140,000.00 | Foreigner |
| 505 | Postgraduate Diploma Computer Science | Returning | 100,000.00 | Local |
| 506 | Postgraduate Diploma Statistics | Fresh | 145,500.00 | Foreigner |
| 507 | Postgraduate Diploma Statistics | Fresh | 105,500.00 | Local |
| 508 | Postgraduate Diploma Statistics | Returning | 140,000.00 | Foreigner |
| 509 | Postgraduate Diploma Statistics | Returning | 100,000.00 | Local |
| 510 | Master of Science Microbiology | Fresh | 104,000.00 | Local |
| 511 | Master of Science Microbiology | Returning | 100,000.00 | Local |
| 512 | Ph. D. Microbiology | Fresh | 146,000.00 | Foreigner |
| 513 | Ph. D. Microbiology | Fresh | 127,000.00 | Local |
| 514 | Ph. D. Microbiology | Returning | 143,000.00 | Foreigner |
| 515 | Ph. D. Microbiology | Returning | 123,000.00 | Local |
| 516 | Master of Philosophy Physics | Fresh | 117,000.00 | Local |
| 517 | Master of Philosophy Physics | Returning | 113,000.00 | Local |
| 518 | Master of Science Physics | Fresh | 104,000.00 | Local |
| 519 | Master of Science Physics | Returning | 100,000.00 | Local |
| 520 | Ph. D. Physics | Fresh | 147,000.00 | Foreigner |
| 521 | Ph. D. Physics | Fresh | 127,000.00 | Local |
| 522 | Ph. D. Physics | Returning | 143,000.00 | Foreigner |
| 523 | Ph. D. Physics | Returning | 123,000.00 | Local |
| 524 | Doctor of Philosophy in Pure Chemistry | Fresh | 147,000.00 | Foreigner |
| 525 | Doctor of Philosophy in Pure Chemistry | Fresh | 127,000.00 | Local |
| 526 | Doctor of Philosophy in Pure Chemistry | Returning | 143,000.00 | Foreigner |
| 527 | Doctor of Philosophy in Pure Chemistry | Returning | 123,000.00 | Local |
| 528 | Master of Philosophy Applied Chemistry | Fresh | 117,000.00 | Local |
| 529 | Master of Philosophy Applied Chemistry | Returning | 113,000.00 | Local |
| 530 | Master of Philosophy Petroleum Chemistry | Fresh | 117,000.00 | Local |
| 531 | Master of Philosophy Petroleum Chemistry | Returning | 113,000.00 | Local |
| 532 | Master of Philosophy Renewable Energy | Fresh | 117,000.00 | Local |
| 533 | Master of Philosophy Renewable Energy | Returning | 113,000.00 | Local |
| 534 | Master of Science Applied Chemistry | Fresh | 104,000.00 | Local |
| 535 | Master of Science Applied Chemistry | Returning | 100,000.00 | Local |
| 536 | Master of Science Petroleum Chemistry | Fresh | 104,000.00 | Local |
| 537 | Master of Science Petroleum Chemistry | Returning | 100,000.00 | Local |
| 538 | Master of Science Pure Chemistry | Fresh | 104,000.00 | Local |
| 539 | Master of Science Pure Chemistry | Returning | 100,000.00 | Local |
| 540 | Master of Science Renewable Energy | Fresh | 104,000.00 | Local |
| 541 | Master of Science Renewable Energy | Returning | 100,000.00 | Local |
| 542 | Ph. D. Applied Chemistry | Fresh | 147,000.00 | Foreigner |
| 543 | Ph. D. Applied Chemistry | Fresh | 127,000.00 | Local |
| 544 | Ph. D. Applied Chemistry | Returning | 143,000.00 | Foreigner |
| 545 | Ph. D. Applied Chemistry | Returning | 123,000.00 | Local |
| 546 | Ph. D. Petroleum Chemistry | Fresh | 147,000.00 | Foreigner |
| 547 | Ph. D. Petroleum Chemistry | Fresh | 127,000.00 | Local |
| 548 | Ph. D. Petroleum Chemistry | Returning | 143,000.00 | Foreigner |
| 549 | Ph. D. Petroleum Chemistry | Returning | 123,000.00 | Local |
| 550 | Doctor of Philosophy Renewable Energy | Fresh | 147,000.00 | Foreigner |
| 551 | Doctor of Philosophy Renewable Energy | Fresh | 127,000.00 | Local |
| 552 | Doctor of Philosophy Renewable Energy | Returning | 143,000.00 | Foreigner |
| 553 | Doctor of Philosophy Renewable Energy | Returning | 123,000.00 | Local |
| 554 | Master of Science Economics | Fresh | 120,000.00 | Foreigner |
| 555 | Master of Science Economics | Fresh | 100,000.00 | Local |
| 556 | Master of Science Economics | Returning | 106,000.00 | Foreigner |
| 557 | Master of Science Economics | Returning | 96,000.00 | Local |
| 558 | Masters in Banking and Finance | Fresh | 130,000.00 | Local |
| 559 | Masters in Banking and Finance | Returning | 126,000.00 | Local |
| 560 | Doctor of Philosophy Economics | Fresh | 140,000.00 | Foreigner |
| 561 | Doctor of Philosophy Economics | Fresh | 120,000.00 | Local |
| 562 | Doctor of Philosophy Economics | Returning | 136,000.00 | Foreigner |
| 563 | Doctor of Philosophy Economics | Returning | 116,000.00 | Local |
| 564 | Postgraduate Diploma Banking and Finance | Fresh | 141,500.00 | Foreigner |
| 565 | Postgraduate Diploma Banking and Finance | Fresh | 111,500.00 | Local |
| 566 | Postgraduate Diploma Banking and Finance | Returning | 136,000.00 | Foreigner |
| 567 | Postgraduate Diploma Banking and Finance | Returning | 106,000.00 | Local |
| 568 | Master of Gender, Environment & Development | Fresh | 220,000.00 | Foreigner |
| 569 | Master of Gender, Environment & Development | Fresh | 130,000.00 | Local |
| 570 | Master of Gender, Environment & Development | Returning | 126,000.00 | Local |
| 571 | Master of Geographical Information System | Fresh | 130,000.00 | Local |
| 572 | Master of Geographical Information System | Returning | 126,000.00 | Local |
| 573 | Master of Philosophy Geography | Fresh | 130,000.00 | Foreigner |
| 574 | Master of Philosophy Geography | Fresh | 110,000.00 | Local |
| 575 | Master of Philosophy Geography | Returning | 126,000.00 | Foreigner |
| 576 | Master of Philosophy Geography | Returning | 106,000.00 | Local |
| 577 | Master of Science Geography | Fresh | 100,000.00 | Local |
| 578 | Master of Science Geography | Returning | 96,000.00 | Local |
| 579 | Ph. D. Gender, Environment & Development | Fresh | 140,000.00 | Foreigner |
| 580 | Ph. D. Gender, Environment & Development | Fresh | 120,000.00 | Local |
| 581 | Ph. D. Gender, Environment & Development | Returning | 136,000.00 | Foreigner |
| 582 | Ph. D. Gender, Environment & Development | Returning | 116,000.00 | Local |
| 583 | Ph. D. Geographical Information System | Fresh | 140,000.00 | Foreigner |
| 584 | Ph. D. Geographical Information System | Fresh | 120,000.00 | Local |
| 585 | Ph. D. Geographical Information System | Returning | 136,000.00 | Foreigner |
| 586 | Ph. D. Geographical Information System | Returning | 116,000.00 | Local |
| 587 | Doctor of Philosophy Geography | Fresh | 140,000.00 | Foreigner |
| 588 | Doctor of Philosophy Geography | Fresh | 120,000.00 | Local |
| 589 | Doctor of Philosophy Geography | Returning | 136,000.00 | Foreigner |
| 590 | Doctor of Philosophy Geography | Returning | 116,000.00 | Local |
| 591 | Postgraduate Diploma Geographical Information System | Fresh | 141,500.00 | Foreigner |
| 592 | Postgraduate Diploma Geographical Information System | Fresh | 111,500.00 | Local |
| 593 | Postgraduate Diploma Geographical Information System | Returning | 136,000.00 | Foreigner |
| 594 | Postgraduate Diploma Geographical Information System | Returning | 106,000.00 | Local |
| 595 | Master of Governance & Public Policy | Fresh | 220,000.00 | Foreigner |
| 596 | Master of Governance & Public Policy | Fresh | 130,000.00 | Local |
| 597 | Master of Governance & Public Policy | Returning | 216,000.00 | Foreigner |
| 598 | Master of Governance & Public Policy | Returning | 126,000.00 | Local |
| 599 | Master of International Affairs & Diplomacy | Fresh | 220,000.00 | Foreigner |
| 600 | Master of International Affairs & Diplomacy | Fresh | 130,000.00 | Local |
| 601 | Master of International Affairs & Diplomacy | Returning | 116,000.00 | Foreigner |
| 602 | Master of International Affairs & Diplomacy | Returning | 126,000.00 | Local |
| 603 | Master of Philosophy Political Science | Fresh | 130,000.00 | Foreigner |
| 604 | Master of Philosophy Political Science | Fresh | 110,000.00 | Local |
| 605 | Master of Philosophy Political Science | Returning | 126,000.00 | Foreigner |
| 606 | Master of Philosophy Political Science | Returning | 106,000.00 | Local |
| 607 | Master of Science Political Science | Fresh | 100,000.00 | Local |
| 608 | Master of Science Political Science | Returning | 96,000.00 | Local |
| 609 | Ph. D. Political Science | Fresh | 140,000.00 | Foreigner |
| 610 | Ph. D. Political Science | Fresh | 120,000.00 | Local |
| 611 | Ph. D. Political Science | Returning | 136,000.00 | Foreigner |
| 612 | Ph. D. Political Science | Returning | 116,000.00 | Local |
| 613 | Master of Philosophy Sociology | Fresh | 110,000.00 | Local |
| 614 | Master of Philosophy Sociology | Returning | 106,000.00 | Local |
| 615 | Master of Science Sociology | Fresh | 100,000.00 | Local |
| 616 | Master of Science Sociology | Returning | 96,000.00 | Local |
| 617 | Master of Social Policy | Fresh | 130,000.00 | Local |
| 618 | Master of Social Policy | Returning | 126,000.00 | Local |
| 619 | Doctor of Philosophy Sociology | Fresh | 140,000.00 | Foreigner |
| 620 | Doctor of Philosophy Sociology | Fresh | 120,000.00 | Local |
| 621 | Doctor of Philosophy Sociology | Returning | 116,000.00 | Local |
| 622 | Doctor of Philosophy Veterinary Physiology | Fresh | 127,000.00 | Local |
| 623 | Doctor of Philosophy Veterinary Physiology | Returning | 123,000.00 | Local |
| 624 | Doctor of Philosophy Veterinary Anatomy | Fresh | 147,000.00 | Foreigner |
| 625 | Doctor of Philosophy Veterinary Anatomy | Fresh | 127,000.00 | Local |
| 626 | Doctor of Philosophy Veterinary Anatomy | Returning | 143,000.00 | Foreigner |
| 627 | Doctor of Philosophy Veterinary Anatomy | Returning | 123,000.00 | Local |
| 628 | Master of Science Veterinary Anatomy | Fresh | 104,000.00 | Local |
| 629 | Master of Science Veterinary Anatomy | Returning | 100,000.00 | Local |
| 630 | Doctor of Philosophy in Veterinary Medicine | Fresh | 147,000.00 | Foreigner |
| 631 | Doctor of Philosophy in Veterinary Medicine | Fresh | 127,000.00 | Local |
| 632 | Doctor of Philosophy in Veterinary Medicine | Returning | 143,000.00 | Foreigner |
| 633 | Doctor of Philosophy in Veterinary Medicine | Returning | 123,000.00 | Local |
| 634 | Master of Veterinary Medicine | Fresh | 104,000.00 | Local |
| 635 | Master of Veterinary Medicine | Returning | 100,000.00 | Local |
| 636 | Doctor of Philosophy Veterinary Microbiology | Fresh | 147,000.00 | Foreigner |
| 637 | Doctor of Philosophy Veterinary Microbiology | Fresh | 127,000.00 | Local |
| 638 | Doctor of Philosophy Veterinary Microbiology | Returning | 143,000.00 | Foreigner |
| 639 | Doctor of Philosophy Veterinary Microbiology | Returning | 123,000.00 | Local |
| 640 | Doctor of Philosophy Veterinary Parasitology | Fresh | 147,000.00 | Foreigner |
| 641 | Doctor of Philosophy Veterinary Parasitology | Fresh | 127,000.00 | Local |
| 642 | Doctor of Philosophy Veterinary Parasitology | Returning | 143,000.00 | Foreigner |
| 643 | Doctor of Philosophy Veterinary Parasitology | Returning | 123,000.00 | Local |
| 644 | Master of Science Veterinary Parasitology & Entomology | Fresh | 104,000.00 | Local |
| 645 | Master of Science Veterinary Parasitology & Entomology | Returning | 100,000.00 | Local |
| 646 | Master of Science Veterinary Pathology | Fresh | 104,000.00 | Local |
| 647 | Master of Science Veterinary Pathology | Returning | 100,000.00 | Local |
| 648 | Master of Veterinary Pharmacology | Fresh | 124,000.00 | Foreigner |
| 649 | Master of Veterinary Pharmacology | Fresh | 104,000.00 | Local |
| 650 | Master of Veterinary Pharmacology | Returning | 120,000.00 | Foreigner |
| 651 | Master of Veterinary Pharmacology | Returning | 100,000.00 | Local |
| 652 | Master of Veterinary Pharmacology and Toxicology | Fresh | 124,000.00 | Foreigner |
| 653 | Master of Veterinary Pharmacology and Toxicology | Fresh | 104,000.00 | Local |
| 654 | Master of Veterinary Pharmacology and Toxicology | Returning | 120,000.00 | Foreigner |
| 655 | Master of Veterinary Pharmacology and Toxicology | Returning | 100,000.00 | Local |
| 656 | Ph. D. Veterinary Pharmacology | Fresh | 147,000.00 | Foreigner |
| 657 | Ph. D. Veterinary Pharmacology | Fresh | 127,000.00 | Local |
| 658 | Ph. D. Veterinary Pharmacology | Returning | 143,000.00 | Foreigner |
| 659 | Ph. D. Veterinary Pharmacology | Returning | 123,000.00 | Local |
| 660 | Ph. D. Veterinary Pharmacology and Toxicology | Fresh | 147,000.00 | Foreigner |
| 661 | Ph. D. Veterinary Pharmacology and Toxicology | Fresh | 127,000.00 | Local |
| 662 | Ph. D. Veterinary Pharmacology and Toxicology | Returning | 143,000.00 | Foreigner |
| 663 | Ph. D. Veterinary Pharmacology and Toxicology | Returning | 123,000.00 | Local |
| 664 | Doctor of Philosophy in Veterinary Public Health | Fresh | 147,000.00 | Foreigner |
| 665 | Doctor of Philosophy in Veterinary Public Health | Fresh | 127,000.00 | Local |
| 666 | Doctor of Philosophy in Veterinary Public Health | Returning | 143,000.00 | Foreigner |
| 667 | Doctor of Philosophy in Veterinary Public Health | Returning | 123,000.00 | Local |
| 668 | Master of Preventive Veterinary Medicine | Fresh | 104,000.00 | Local |
| 669 | Master of Preventive Veterinary Medicine | Returning | 100,000.00 | Local |
| 670 | Master of Veterinary Public Health | Fresh | 104,000.00 | Local |
| 671 | Master of Veterinary Public Health | Returning | 100,000.00 | Local |
| 672 | Ph. D. Preventive Veterinary Medicine | Fresh | 127,000.00 | Local |
| 673 | Ph. D. Preventive Veterinary Medicine | Returning | 123,000.00 | Local |
| 674 | Master of Science Veterinary Surgery and Radiology | Fresh | 104,000.00 | Local |
| 675 | Master of Science Veterinary Surgery and Radiology | Returning | 100,000.00 | Local |
| 676 | Master of Veterinary Surgery | Fresh | 104,000.00 | Local |
| 677 | Master of Veterinary Surgery | Returning | 100,000.00 | Local |
| 678 | Ph. D. Veterinary Surgery and Radiology | Fresh | 147,000.00 | Foreigner |
| 679 | Ph. D. Veterinary Surgery and Radiology | Fresh | 127,000.00 | Local |
| 680 | Ph. D. Veterinary Surgery and Radiology | Returning | 143,000.00 | Foreigner |
| 681 | Ph. D. Veterinary Surgery and Radiology | Returning | 123,000.00 | Local |
| 682 | Doctor of Philosophy in Theriogenology | Fresh | 147,000.00 | Foreigner |
| 683 | Doctor of Philosophy in Theriogenology | Fresh | 127,000.00 | Local |
| 684 | Doctor of Philosophy in Theriogenology | Returning | 143,000.00 | Foreigner |
| 685 | Doctor of Philosophy in Theriogenology | Returning | 123,000.00 | Local |
| 686 | Master of Veterinary Science Theriogenology | Fresh | 104,000.00 | Local |
| 687 | Master of Veterinary Science Theriogenology | Returning | 100,000.00 | Local |
| 688 | Ph. D. Animal Production | Fresh | 127,000.00 | Local |
| 689 | Ph. D. Animal Production | Returning | 123,000.00 | Local |
| 690 | Master of Philosophy Linguistics | Fresh | 110,000.00 | Local |
| 691 | Master of Philosophy Linguistics | Returning | 106,000.00 | Local |
| 692 | Master of Science Medical Laboratory Science (Haematology) | Fresh | 104,000.00 | Local |
| 693 | Master of Science Medical Laboratory Science (Haematology) | Returning | 100,000.00 | Local |
| 694 | Master of Science Medical Laboratory Science (Histopathology) | Fresh | 104,000.00 | Local |
| 695 | Master of Science Medical Laboratory Science (Immunology) | Fresh | 104,000.00 | Local |
| 696 | Master of Science Medical Laboratory Science (Medical Microbiology) | Fresh | 104,000.00 | Local |
| 697 | Master of Science Medical Laboratory Science (Chemical Pathology) | Fresh | 104,000.00 | Local |
| 698 | Master of Science Medical Laboratory Science (Histopathology) | Returning | 100,000.00 | Local |
| 699 | Master of Science Medical Laboratory Science (Immunology) | Returning | 100,000.00 | Local |
| 700 | Master of Science Medical Laboratory Science (Medical Microbiology) | Returning | 100,000.00 | Local |
| 701 | Master of Science Medical Laboratory Science (Chemical Pathology) | Returning | 100,000.00 | Local |
| 702 | Master of Public Health and Preventive Medicine | Fresh | 104,000.00 | Local |
| 703 | Ph.D. Public Health and Preventive Medicine | Fresh | 127,000.00 | Local |
| 704 | Ph.D. Public Health and Preventive Medicine | Returning | 123,000.00 | Local |
| 705 | Master of Public Health and Preventive Medicine | Returning | 100,000.00 | Local |
| 706 | Master of Philosophy in Islamic Law | Fresh | 110,000.00 | Local |
| 707 | Master of Philosophy in Islamic Law | Returning | 106,000.00 | Local |
| 708 | Master of Philosophy Law | Fresh | 110,000.00 | Local |
| 709 | Master of Philosophy Law | Returning | 106,000.00 | Local |
| 710 | Master of Science Anatomy | Fresh | 104,000.00 | Local |
| 711 | Master of Science Anatomy | Returning | 100,000.00 | Local |
| 712 | Master of Science in Chemical Pathology | Fresh | 104,000.00 | Local |
| 713 | Master of Science in Chemical Pathology | Returning | 100,000.00 | Local |
| 714 | Master of Science in Veterinary Epidemiology | Fresh | 104,000.00 | Local |
| 715 | Master of Science in Veterinary Epidemiology | Returning | 100,000.00 | Local |
| 716 | Master of Science Zoology (Parasitology and Entomology) | Returning | 100,000.00 | Local |
| 717 | Master of Science Zoology (Parasitology and Entomology) | Fresh | 104,000.00 | Local |
| 718 | Master of Science Veterinary Microbiology | Returning | 100,000.00 | Local |
| 719 | Doctor of Philosophy Vet. Surgery | Fresh | 127,000.00 | Local |
| 720 | Master of Education Educational Technology | Fresh | 100,000.00 | Local |
| 721 | Master of Education Educational Technology | Returning | 96,000.00 | Local |
| 722 | Master of Philosophy Educational Technology | Fresh | 113,000.00 | Local |
| 723 | Master of Philosophy Educational Technology | Returning | 109,000.00 | Local |
| 724 | Ph. D. Educational Technology | Fresh | 123,000.00 | Local |
| 725 | Ph. D. Educational Technology | Returning | 119,000.00 | Local |
| 726 | Master of Education Curriculum Studies | Fresh | 100,000.00 | Local |
| 727 | Master of Education Curriculum Studies | Returning | 96,000.00 | Local |
| 728 | Master of Philosophy Primary Education | Fresh | 113,000.00 | Local |
| 729 | Master of Philosophy Primary Education | Returning | 109,000.00 | Local |
| 730 | Master of Science Renewable Energy | Fresh | 124,000.00 | Foreigner |
| 731 | Master of Science Renewable Energy | Returning | 120,000.00 | Foreigner |
| 732 | Master of Philosophy Curriculum Studies | Fresh | 113,000.00 | Local |
| 733 | Master of Philosophy Curriculum Studies | Returning | 109,000.00 | Local |
| 734 | Doctor of Philosophy Vet. Surgery | Returning | 123,000.00 | Local |
| 735 | Master of Veterinary Parasitology | Fresh | 104,000.00 | Local |
| 736 | Master of Veterinary Parasitology | Returning | 100,000.00 | Local |
That's the much we e can take on the topic "UDUSOK Postgraduate School Fees | UDUSOK PG Courses & Fees"
Thanks For Reading
O3SCHOOLS TEAM
UDUSOK Academic Calendar  | UDUSOK Resumption Details For
UDUSOK Postgraduate Admission Form Out | How To Apply For Free
Updated List of Courses Offered In Usman Dan Fodio University
UDUSOK Post UTME Past Questions, PDf's & Answers |  UDUSOK Post UTME Exam Focus
UDUSOK Acceptance Fees  | UDUSOK Acceptance Fees Portal & Guidelines
udusok.edu.ng | UDUSOK Official Latest News Update  & Portal
UDUSOK Postgraduate School Fees  | UDUSOK PG Courses & Fees
UDUSOK Post UTME Result  | How To Check Your Result Easily
UDUSOK School Fees Schedule For The  Academic Session
UDUSOK Cut Off Marks  | JAMB & Departmental Cut Off Marks
Updated UDUSOK Postgraduate Courses  | UDUSOK Postgraduate School Fees
UDUSOK Post UTME Form  Udusok.edu.ng | UDUSOK Latest News