Gombe State Polytechnic Bajoga GSPB Admission List 2020/2021 | Pre-ND, Diploma & ND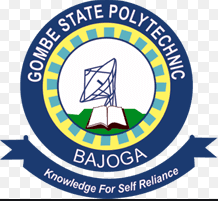 If you have been searching for Gombe State Polytechnic Bajoga GSPB Admission List 2020/2021 | Pre-ND, Diploma & ND, then you are not alone.
The management of the Gombe State Polytechnic, Bajoga (GSPB) has released the pre-ND, Diploma and ND admission list for the 2020/2021 academic session.
Gombe State Polytechnic admission list is now available online.
How to Check Gombe State Polytechnic Admission List
Follow the link below to access the list on the school website:
NOTE:
The offer is subject to the confirmation of your suitability as a student on the basis of the qualifications listed in your application form. You will therefore be required to produce the originals of your Certificate(s) Statement of Results. Candidates who obtained their O' level results in the year 2018 or earlier, only their original certificates will be accepted for registration.
Please note that if at any time after your registration it is discovered that you do not possess the qualification(s) on the basis of which you were offered admission, or you gave any other false information in your application form you will be required to withdraw from the Polytechnic.
You will be required to have been declared medically fit by a qualified Medical Practitioner acceptable to the Polytechnic before you are allowed to register. The attached Medical Examination form should therefore be duly completed by such a qualified Medical Practitioner and returned by you before registration.
Only limited medical facilities are available for student in the Polytechnic Clinic. Students are therefore advised to make adequate financial arrangement for medication/hospitalization in case(s) of major ailments.
You are to report for screening and registration from

February 22nd, 2021

to

March 22nd, 2021

.
You must be decent in your mode of dressing and as such no loose, weird, seductive or provocative mode of dressing is allowed.
You must obtain clearance from the department before making any payment as there would be no refund of fees after the issuance of receipts.

Payment of fees must be made in full

. This offer of admission is provisional and can be withdrawn at any time. If you accept this offer under the above-stipulated conditions, please proceed to the department for your clearance. Accept my hearty congratulation.
Gombe State Poly Registration Procedure for Newly Admitted Students
Admitted candidates should download their admission letters from the school portal – www.gspb.edu.ng and report to their respective

Head of Departments

for screening/clearance presenting the original copies of their result(s) and other credentials.
Candidates should proceed to

MIS/ICT Unit

with the clearance (Obtained from 1 above) for

online clearance

.
Candidates should log in to their portal for payment of their school fees (use your Application Number as user name and password as "password"). If you are not cleared on the portal, you won't be able to make payment for registration fees and course registration.

NB

:

Candidates who wish to use the Bank branch option should print the Payment Reference number generated and proceed to the Bank for payment or you can use your ATM Card or Bank Transfer to make your payment online.

After payment, your

REGISTRATION NUMBER

is now generated and printed with your Payment Slip.
Proceed to the Bursary Department: submit your payment slip and collect the receipt of payment duly signed.
Proceed to the Polytechnic's Medical Centre for medical evaluations using the forms collected downloaded with the admission letter.
Return to MIS/ICT Unit for collection of your registered courses and Proceed to your various departments/schools for Signing of HOD, and Class adviser on your registered courses.
Make three (3) copies of all downloaded and correctly filled forms/receipts/credentials and proceed to the Academic Office for validation. (

Your registration will only be considered valid when you are validated by the Academic Office

).
Proceed to the security unit for issuance of a temporary ID Card.
Make three (3) copies of your temporary ID Card, put it in the 3 files: submit two at the Academic Office and One at your Department for final documentation.
That's the much we can take on the topic "Gombe State Polytechnic Bajoga GSPB Admission List 2020/2021 | Pre-ND, Diploma & ND".
Thanks for Reading
O3SCHOOLS TEAM