Coal City University CCU Scholarship Programme 2023/2024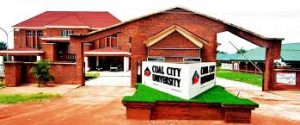 If you have been searching for Coal City University CCU Scholarship Programme 2023/2024, then you are in the right place.
Coal City University offers a number of scholarships each year for students who have demonstrated academic excellence or showed potential to do so during their time at Coal City University. The scholarships are renewed each year subject to satisfactory academic performance. The University highly values educational excellence and reward those students who work to set high standards amongst their peers.
Coal City University (CCU) in Enugu State of Nigeria is a not-for-profit private university established in 2016. The University is a globally focused and fast-rising university in Nigeria. The University aspires to be a world-class centre of learning and research that will produce well-rounded, entrepreneurial, and globally employable graduates.
ABOUT COAL CITY UNIVERSITY
The University is committed to the creation of knowledge through fundamental and applied research, and the application of knowledge for the prosperity and well-being of citizens of its city, its region, and the global community. The University has embarked on an ambitious transformation strategy built around the three core pillars of quality, internationalisation, and sustainability.
CCU aims to provide quality education of international standards comparable to what is obtainable in top universities in North America and Europe, at a significantly lower fee than what it costs to study abroad. Our students are taught by industry experts and top-notch academics with significant international experience who discover, produce and disseminate new knowledge, and collaborate with other experts locally and around the world, on a wide variety of projects. Most importantly, they bring their finely-honed expertise into the classroom, where they share with students their knowledge and passions for their fields.
The University prides itself on offering an excellent learning experience for students, informed by up-to-date research and facilitated by a high-quality learning environment, with multi-media classrooms, ultra-modern laboratories, and modern library. Our classes are delivered in small groups with maximized interaction and engagement. Our small class sizes provide students with easy access to academic staff and wonderful opportunities to participate in hands-on projects. We push our students to expand their horizons, equip them with the tools to deal with complexity and the knowledge to ask the right questions.
The University offers industry-focussed and globally-oriented Bachelor's Degrees in   Accounting; Business Administration; Biochemistry; Computer Science; Criminology and Security Studies; Economics; English and Literary Studies; History and Diplomatic Studies; International Relations; Marketing; Mass Communication; Microbiology; Political Science; Psychology; Public Administration; Religious Studies; Sociology and Taxation. All academic programmes are quality assured in Nigeria and by overseas external examiners.
We have several partnership agreements with educational and other organisations in Nigeria and abroad. These agreements allow us to offer a wider range of courses to students and give them access to specialist facilities and lecturers. Our students also have the opportunity to benefit from enriching study-abroad programme with our partner institutions in Australia, Canada, Germany, Sweden, Switzerland, United Kingdom, and the United States.
Coal City University is committed to providing a stimulating, supportive and personal learning environment that helps students grow as individuals and ensures all students have the opportunity to reach their full potential. The university is increasingly recognised for its distinctive approach to supporting students to become lifelong learners, discover what works, to enhance their lives and achieve success.
Coal City University (CCU) Scholarship Programme Categories.
The Chancellor's Merit Scholarship (CMS) Awards:

This Award is for qualified candidates with a JAMB Score of 250 and above or international students who achieved AAA in A-Levels, who were successful in the CCU Scholarship Interview/Examination. The scholarship is renewable every year until graduation for existing awardees provided they maintain a minimum CGPA of 3.5.

The Progressive Excellence Scholarship (PES) Awards

: This Award is for students with a JAMB score of 200-249 or international students who achieved AAB in A-Levels, who were successful in the CCU Scholarship Interview/Examination. The student may stand a chance to enjoy partial scholarship for the first year or have the opportunity to gain full scholarship with a CGPA of 3.5 in the prospective years.

The Study Abroad Scholarship (SAS) Awards

: A semester abroad promotes global mind set and enhances employability. This Award is for 300 level undergraduate students of Coal City University with CGPA of 4 point and above who want to take part in academic activities (3 to 6 months) in our partner universities abroad but who may not have the financial capability to do so. The award is a contribution towards international flight and accommodation and is not meant to cover the full expenses of the semester abroad. A student can get up to $2500.
Coal City University (CCU) Scholarship Eligibility.
Interested Candidates must be qualified and willing to study any of the available courses in Coal City University
Interested Candidates must pass the CCU Interview/Scholarship Entrance Examinations
How to Apply for Coal City University (CCU) Scholarship Programme.
Interested candidates are to register online via the Online Application Form on Coal City University Qwebsite.
T&C: Any Scholarship Candidate/Student beneficiaries who have proven case of any sort of examination malpractice or manipulation of scores will automatically lose the Scholarship opportunity or Scholarship Award if he/she is already a scholarship beneficiary. Such students will also face the University Panel for appropriate disciplinary action.
Further details about the scholarship interview/exams shall be forwarded to students' email addresses provided during the registration. Candidates are advised to use an accessible/valid email address to ensure they receive timely updates.
Application deadline
 August  by 4.00pm (GMT)
Notes: Interviews and examinations may hold physically or online as demanded by the prevailing circumstances.
For further inquiries send email to: [email protected]
That's the much we can take on the topic "Coal City University CCU Scholarship Programme ".
Thanks For Reading
Universities In Nigeria That Do Not Require JAMB Result | Schools That Don't Use JAMB
What Is JAMB Point System | JAMB Point System Calculator
JAMB Change Of Course & Institution Form  Out | Jamb.org.ng
How To Print Original JAMB Result Slip | Original JAMB Result Portal [Jamb.org.ng]
JAMB Admission Letter Printing  & All Years (UTME/DE) | JAMB Admission Letter
JAMB Admission Status Portal  and How To See Admission Status On JAMB's Website
How To Check If You have Successfully Matriculated As A Student In Any School
Is It Possible To Score Above 300 In JAMB? | See List Of The Top 7 JAMB Scorers
How To Answer JAMB Use Of English Questions In JAMB
How To Check JAMB  Result Online
See the complete list of universities that accept 120 as cut off mark
JAMB Change Of Course & Institution Form
Universities In Nigeria That Do Not Require JAMB Result | Schools That Don't Use JAMB
JAMB Result Checker For Free | How To Check JAMB  Results
How To Score 300 and above in JAMB
JAMB  subject combinations for all COurses
How to create your JAMB profile in 5minutes
How to create GMAIL account for JAMB profile.
JAMB  Help | Summary Of "IN DEPENDENCE" Novel | Questions & Answers On Independence
Summary of The Last Days At Forcados High School by A.H. Mohammed
Summary Of Sweet Sixteen For JAMB Examination
Complete List Of Blacklisted JAMB CBT Centres & Their Offences
Easiest Ways On How To Purchase JAMB  ePin For Registration