Today, you and I will quickly take a look at the topic "How to Calculate ABU Zaria Aggregate Score 2023/2024".
This has become very necessary as a result of the conclusion of the Joint Admission and Matriculation Board Examinations for the academic session. Currently, all candidates have seen their results and can now proceed to start preparing for the Post UTME for the current academic year.
In case you have not seen the JAMB cut off marks for ABU ZARIA for the academic session, you can quickly see it in the link below.
ABU ZARIA Cut Off Mark For The Academic Session | JAMB & departmental Cut Off Marks
Therefore if you are among those that have been searching for answers regarding [abu departmental cut off mark, abu zaria departmental cut off mark 2023, abu zaria cut off mark for courses, cut off mark for medicine and surgery in abu zaria, abu zaria post utme score, cut off mark for abu zaria, how to calculate abu admission, abu zaria admission calculation], then you are not alone.
Nonetheless, the intricacies involved with the calculation of the ABU ZARIA aggregate score for the academic session will be discussed here today.
Without wasting much of your time, lets head there right away.
How to Calculate ABU Zaria Aggregate Score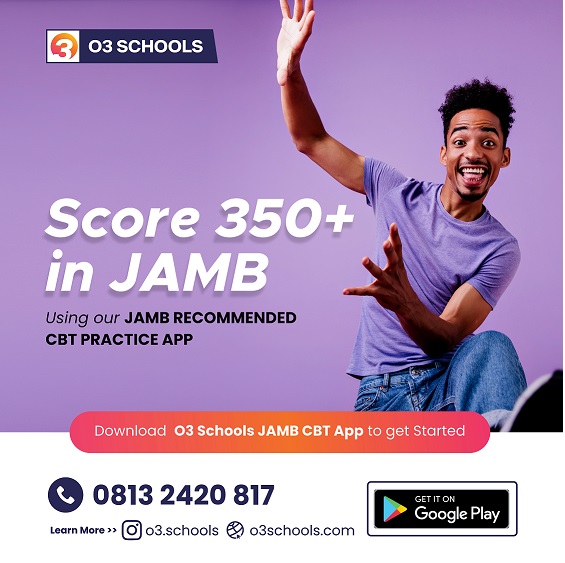 CLICK HERE TO DOWNLOAD JAMB APP NOW
DOWNLOAD O3SCHOOLS WAEC APP  AND ACTIVATE TO BLAST WAEC. CLICK HERE NOW
It is the aggregate that will be used in the admission process. The aggregate is calculated like this,
Example: 
Your PUTME score multiply by 4, plus your Jamb score and divided by 2.
E.g Let say someone scored 200 in JAMB and 80 in Post UTME.
The aggregate will be: 80
multiply by 4 = 320 +200=520/2 =260.
It's this 260 that will be used to process the admission.
NOW SOME FACULTIES HAVE THEIR CUT OFF POINT FOR SCREENING OFF NON-CATCHMENT AREA STUDENTS.
This is not normally made public, but it's a fact.
The institution will call everyone who scored 180 and above and chose ABU as 1st choice for the PUTME. But that's just a way of getting more candidates to come for the PUTME and making money from prospective students.
The fact is there are sum Jamb scores that you can't use to gain admission in ABU
if you are not from the catchment area.
Imagine someone who is from Lagos State, who scored 195 in Jamb and have an aggregate of 210 after the Post UTME and applied for MBBS! How on earth will he be admitted? MBBS, for example, has a cut-off point of 250 and above for screening off non-catchment area students (as I said early, this is not made public).
So after the Post UTME screening and aggregate has been calculated, a student who isn't from the catchment area, might not be admitted for MBBS, if he is fortunate or if the runs are tight, he might be diverted and given another course.
That's the much we can take on the topic "How to Calculate ABU Zaria Aggregate Score".
Thanks For Reading
O3SCHOOLS TEAM