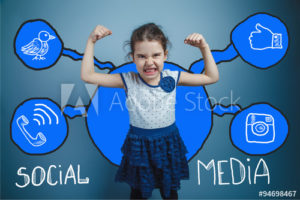 Top Ways Students Can Benefit From Facebook
Facebook can make you face your book (LOL).
That was on a lighter note, though.
Whether you like it or not, social media is undeniably one of the fastest-growing trends on this era.
Also, it is not possible to talk about social media without mentioning Facebook.
If you read my post of  "facts About Facebook you never really new about", you will understand why Facebook is a key tool in this technological era.
Today, you and I will take a look at the 4 top ways students can benefit from Facebook.
Without wasting much time, lets head to there.
4 Top Ways Students Can Benefit From Facebook
There is hardly anything you can achieve without others. True or true?
If you connect with the right set of people, the knowledge you will amass can be likened to drawing water from an ocean.
Furthermore, the knowledge is unending.
Facebook provides this amazing opportunity to connect with other people from different parts of the world.
Joining Educational pages
There are several educational pages created by well meaning and educated individuals on Facebook.
Often, this pages are sources of high quality educational information to students.
Likewise, you can like certain active pages.
Through this, you can be able to have continuous access to top notch educational contents through the news feeds.
By extension, you can connect to thousand of students all over the world and exchange ideas.
You too as a student can great a group for yourself and attract people of like minds.
Creating a page doesn't cost much.
In fact with free WIFI, it doesn't even cost a dime.
Moreover, class groups or departmental groups can also be created on Facebook.
Through this groups, you can interact with all students in your department.
Likewise, since the group contains both senior and junior colleagues, you can freely ask questions and get prompt response.
You Can View Advertisements Targeted For Students
Overtime, Facebook is now one of the most reliable platform for advertisement.
Student bloggers can even take advantage of this opportunity and send targeted ads to other students of school age.
Example of this ads could be "how to's", Post UTME Update, Scholarship and other.
In fact, for those that love music, you can receive ads for singing auditions and the likes.
More, you can also advertise your trade or ideas and trust me lots of people will respond.
The good part about it is that you can run the advert with as at least N500.
Another good part is that you can run the ads without money in your account.
But it will be collected when you credit your account.
In summary, as a student, try to strike a balance.
Remember education is the main reason why you are in school but of course you have to grow in other areas and learn from other sources.
This is the much I can take on the "4 Top Ways Students Can Benefit From Facebook".
Thanks for reading
Please endeavor to use the share buttons.
O3schools Team.
Other Articles you might want to Read