Basically, whether we like it or not, almost everyone wants to be liked. Some of us become friends with people even without realizing how the friendship came about. I met my girlfriend(precious) at a shop around school in the University of Benin and the following conversation ensued.
Me:- Hello my name is ThankGod

Precious:- I am Precious, she said

Me:- Wow, i replied; that's my junior sisters name

Precious:- Wow, guess what?

Me:- What i replied (very curious at this stage)

Precious:- My elder brothers name is ThankGod.
That nailed it. I guess she liked me immediately because trust me i liked her too. Interesting isn't it?. You too can be liked if you put yourself in a position to be liked. Sometimes it is good to try to be better friends to existing friends. I have written out some tips and tricks to make people like you at first contact with them. See them below
How To Make People Like You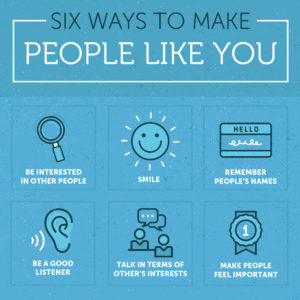 Be Original; it will make people like you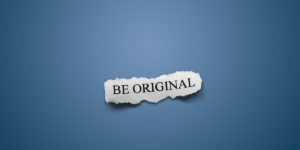 Being original and honest is the first step to being liked by people. People dislike fakes. Furthermore, remember an original is always worth more than a copy. Don't fake it because it will fade out and the real you will be exposed. People trust those who are original. It is difficult to like someone when you don't know who they really are and how they really feel.
Top Reasons Why You Must graduate With A First Class
2.  Mirroring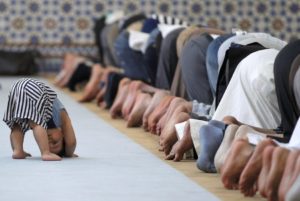 Mirroring can also be seen as mimicking. It involves copying other people's gesture or behaviors. When talking to someone, try to copy their facial expressions and body language. This will amuse them and make them like you almost immediately. Note that Mimicking is not the same as mumuing. Mimicry increases likeness or what as i blogger i will call like building (lol). In a research, individuals were more likely to say they liked their partners when their partners had mimicked their behaviors.  
3. Complementing Other People
Whatever you say about other people influences how people see you. ThankGod for adjectives. People will associate the adjectives you use to describe other people with your personality. Before i continue, i have compiled a list of adjectives you can use to compliment people. See them Below:
fabulous
meritorious
noble
outstanding
magnanimous
accommodating
reasonable
remarkable
beautiful
understanding
respectable
benevolent
humble
generous
fantastic
delightful
joyful
intelligent
selfless
responsible
trustworthy
peaceful………………….. See more here
Trust me, all these adjectives are how i want people to see me. Do unto others what you want them to do to you. If you are trashing people behind them, your colleagues will begin to associate that negative trait with also. One body cannot be entirely bad. There must be something good about everybody. Look for it and use it that friend you think is bad. This will make people like you instantly.
3. Spend More Time With Your Friends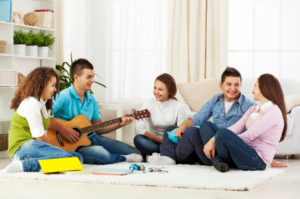 People often tend to like things that are familiar to them. Using my school UNIBEN as an example, people who live at hall (IV) are more likely to be friends than people who live at hall (III). Now why is this so?. This is so because students who live at hall (III) will experience day to day interactions with each other. They greet each other in the common room(Jackophytes) or kitchen(Beans Lords). They often interact with each other. Under certain circumstances, those interactions can develop into a completely fledged relationships. This is same for the Hall (III) brethren. Someone from Hall(IV) is more likely to have more friends at hall (IV) than in Hall (III).  Simply spending more time with people can make them like you more.
4. Always Endeavor To Be In A Good Mood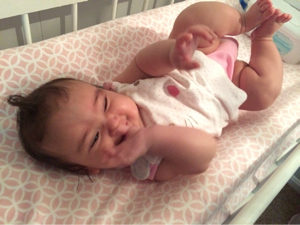 Have you ever seen someone seriously laughing at a burial ceremony?. Except of course, the person who died is a very old person. Probably above 110 years. The mood around a burial scene is transferable. What about a birthday party?. If you want to make other people feel happy when they are around you, do your best to communicate positive emotions and be in a good mood.
5. Remember Names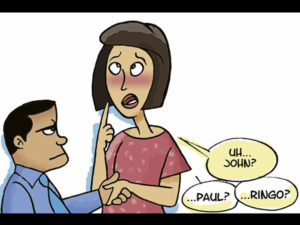 I learnt this as an habit from a mentor and friend (pastor Rawlings Odigie). This astonishing young man saw me only once in a fellowship of over 1000. The next time he saw me, he didn't only remember my first name, but my middle name and surname also. Remembering peoples names especially their full names make them know that they haven't faded out from your mind. It constantly shows them that you are still the same friend they used to know.
6. Try To Pay Maximum Attention To people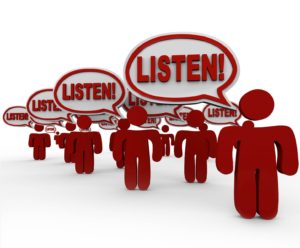 Hijacking a conversation between you and your friend sends bad signal. It shows that you think you have more important things to say than what they are saying.  Learn to listen completely to your friends when they are speaking. Shutting them down midway makes them not to trust you. Jumping in when they haven't finished speaking is a polite way of telling them to shut up. This isn't really cool at  all.
7. Let The New Friend You Are Meeting Speak First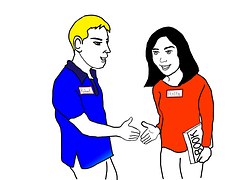 If you want people to like you immediately, let them take the lead in the conversation. You can always ask questions that will make the conversation be on point. If you don't want to show dominance but trust, you have to give them the opportunity to speak.
I hope you use these tips to your benefit. Make people like you and they wont have any problem defending you when people are trashing you at your back.