Facebook Interesting Facts You Never Knew About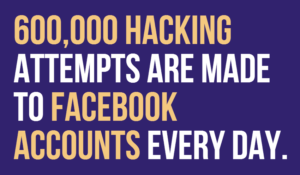 Facebook is a website that you use every single day. The question is how much you really know about this amazing social networking site called Facebook. Today i am going to treat some really cool interesting facts you never knew about Facebook. Without wasting much time, lets get to it.
What Is Facebook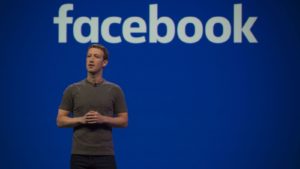 I am quite sure, this is a question you have never asked yourself. Facebook is a social networking site that was launched on the 4th of February, 2004 by Mark Zuckerberg.
Facebook Interesting Facts You Never Knew
Mark Zuckerberg launched Facebook alongside 4 of his friends and roommates.
Facebook was originally used to connect students at Harvard University. Although he further spread it to other schools.
Facebook was officially opened to everybody( 13 years of age or older) in the year 2006.
Today, Facebook is one of the top methods that people use to get in touch with each other.
Over 150,000 messages are sent over the Facebook application every single minute.
There are 49 million posts on Facebook every fifteen minute.
Every 15 minutes, there are over 150,000 friend requests.
There are 75million new likes every 15 minutes.
Mark Zuckerberg is red-green color blind. This is why the Facebook colors blue. What this means is the color Mark Zuckerberg can see best is blue.
Facebook sees over 1.44 billion users every single month.
77% of the 1.44 billion users access Facebook site through their phones.
The number of users increases dramatically everyday. This is why it is impossible to accurately declare an accurate number of how many profiles and pages there are in Facebook.
Other Facebook Interesting Facts You never Knew
According to employees of Facebook, there are only 3.74 degrees of separation on average between any two users. Of course with the network adding 8 persons every single second, that number is ever shocking.
There are more Facebook users in the United states than United States citizens who voted in the most recent election (Donald Trump vs Hillary Clinton). Furthermore, odds are that if you know someone, there is pretty much a certainty that they have a Facebook account. Better still, someone close to them has.
When Can We Say Facebook Is Not Safe?
Even when there are a lot of interesting stuffs that Facebook has done, sometimes, some of the things it brings us can be awkward and scary. Among these also, some serious privacy concerns. See Some reasons below
While great strides has been made to ensure that every users information remains private, Facebook keeps pretty close tabs on us. Facebook goes as far as even the site that we visit even after we log out of the site( so behave oh)(lol).
As you can see from the first picture i shared earlier, over 600000 hacking attempts are every single day. This is clearly a very high number if you will agree with me.
The scariest part of it all is that unfriending someone has actually caused people to get murdered. Whether you like it or not, a lot of people have actually lost their lives over something so trivial. So lets head over to see the usefulness of Facebook despite all these scary details
Why Is Facebook So Helpful
Despite the negative things that have occurred directly or indirectly, because of Facebook, there are many positive things that make Facebook very useful. Of course, a lot of them are beneficial to the entire world while some of them are plain fun. See some of the very great usefulness of Facebook
In 2013, Mark Zuckerberg donated 1billion dollars to charity. This made him the greatest charitable donor in the United States. Isn't that great? leave your comments.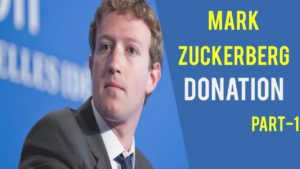 For those that love fun, change your Facebook language to pirate and enjoy all the fun it has to offer.  On pirate setting you will get such words as ye instead of your, what is troubling ye instead of what is troubling you. If you will like to give it a trial, just drop your comment below.
Facebook has connected and reconnected people, all over the world. For most people, the benefits far outweighs the issues that it brings into our life's. That being said, if you are reading this article, it therefore means you definitely are on facebook or you are about to join. Like my facebook fan page @facebook.com/03schools.
I will conclude by saying "if you don't like facebook for any reason, you should because it reminds you of your friends and families birthdays. Cool right? Leave your comment below if you agree with me. I know most of you are on facebook because of that reason. For the gamers, you could also invite friends to join you in playing one or two games you find interesting. Thanks for reading.
You could also see some of my post that will really interest you below