Today, you and I will quickly talk about the topic "UNIPORT Direct Entry Admission Form 2020/2021 Out | Apply For DE Screening Now".
This has become very necessary as a result of the very many emails we have been receiving from many of our site's visitors concerning when the UNIPORT Direct Entry Admission Form 2020/2021 will be Out as well as how to go about the screening.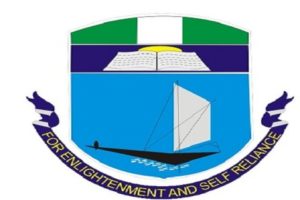 However, if you happen to be among those that have been searching for answers to [when is uniport direct entry form coming out, uniport direct entry form 2020/2021, uniport direct entry requirements, how to gain admission in uniport, uniport direct entry admission requirement, uniport direct entry screening, uniport direct entry 2020/2021, uniport direct entry 2020], then you can see that you are not the only one.
Nonetheless, you shall get all the information you have been searching for right here on this blog.
| Apply For DE Screening Now
Candidates who chose the University of Port Harcourt for Direct Entry Admission are hereby requested to apply for screening by logging in to the University website www.uniport.edu.ng and complete a Form online, to provide information on:
(1) Name
(2) Course
(3) Qualifying Exam (s) for Direct Entry Admission
(4) Results obtained from qualifying examinations (O'level, A'level, Diploma, NCE, and Degree respectively). This must be detailed, showing the pass level and points.
(5) Candidate's JAMB Registration Number.
ONLINE REGISTRATION: Monday, 27th July, 2020 –  Please note that the 2020/2021 Direct Entry registration that has been ongoing will end on that the 2020/2021 will end on 18th November, 2020.

How to Apply for UNIPORT Direct Entry Screening Form.
Candidates are to input JAMB Registration Number and confirm pre-loaded JAMB details
Print out Payment Slip
Proceed to any of the following Banks with Remita platform(ACCESS BANK PLC, ECOBANK PLC, FIDELITY BANK PLC, FIRST BANK PLC, FCMB, UBA PLC, AND UNIPORT-CHOBA MICROFINANCE BANK) and make a payment of

N2,000.00

only.
Obtain a Remita receipt showing an Access Code from the Bank teller confirming the payment.
Proceed back online and login with your JAMB Registration Number and the Access Code on the Payment Slip.
Complete the Form online as requested.
Upload your passport photograph with red background not more than 1×1 inch.
Proceed to the Admissions Office to submit the photocopy of the document of JAMB Slip, Birth Certificate/Age Declaration, O'level Examination results (WASCE, GCE, NECO, NABTEB), A'level, Diploma, NCE, JUPEB/IJMB and Degree Programme results, showing CGPA as applicable. Alternatively, the requested documents can be mailed by courier to: The Admissions Officer, University of Port Harcourt, Choba, Port Harcourt, Rivers State.
NOTE:
Inconsistency in name is not acceptable to the University and may lead to disqualification of affected candidates.  Candidates' names on their O'Leveland A'Level Results, JAMB ResultSlips and other registration documents must be the same.
Candidates must be sixteen (16) years of age or above by October 2020, to be eligible for the Admission.
Candidates must apply within the Registration period as the online link for the Application Form will be disabled at MID-NIGHT ON FRIDAY, 28TH AUGUST, 2020.
Candidates must ensure that they register with their own valid personal telephone (GSM) numbers and email addresses.
Registration is online, therefore candidates are not expected to be present physically on the University Campus but advised to register from any location.
Candidates must ensure their O'Level results are uploaded to the JAMB website as soon as possible as those who do not, will not be considered for admission.
For Technical Support Services during registration, send an email to directentry[email protected]
08123241152, 08116188834, 08116188840
That's the much we can take on the topic "UNIPORT Direct Entry Admission Form 2020/2021 Out | Apply For DE Screening Now".
Thanks For Reading