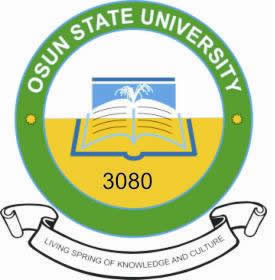 If you have been searching for UNIOSUN Post Utme Exam Screening Date 2021, uniosun latest news on admission 2021/2022, osun state university post utme 2021/22, uniosun post utme 2021 closing date, does uniosun write post utme, uniosun post utme form 2021/2022, how is uniosun post utme calculated, uniosun admission checker access fee, uniosun admission news then you are not alone.

This is one of the most commonly asked questions by aspirants of UNIOSUN year in , year out as alot of students are already geared up in preparation for the the post utme and continuous delay or postponement of exam dates/shifting of deadlines which is very common in the Nigerian educational system bores students out.
So to keep students informed is why we have created this topic so as to keep them in check for the proper time for the post utme exam as well as how to adequately prepare for the examination and come out successful which is the goal of everyone reading this blog post right now.
UNIOSUN Post Utme Exam Screening Date 2021
CLOSING DATE: Submission of forms closes at 12.00 noon on Friday 15th October, 2021
UNIOSUN Cut Off Marks for Admission
Candidates who chose Osun State University as their First choice, with a minimum score of 160.
However, candidates that intend to study Accounting, Business Administration and Political Science must score at least 180 marks while candidates that scored less than 200 marks would not be considered for admission into any of the underlisted programmes:
Nursing
Medicine
Law
Common and Islamic Law
Meanwhile candidates who chose any of the above mentioned courses but scored less than the prescribed marks can change to any other relevant programme of their choice.
UNIOSUN will admit only candidates who made at least five (5) credit passes in SSCE/NECO/NABTEB in the relevant subjects at not more than two sittings except for Nursing and Law. The University also accepts a minimum of Lower credit for Direct Entry candidates.
Candidates should meticulously provide their O' Level details on the portal. Any candidate who supplies false information would be prosecuted by law enforcement agencies and the admission of such candidates withdrawn, once discovered. Candidates awaiting results should supply it within one week of release. Any candidate who fails to participate in the screening exercise will not be considered for admission.
In line with the extant national policy, any candidate who will be less than Sixteen(16) years of age at the point of registration/documentation for the programme needs not apply.
Tips On How to Pass UNIOSUN Post UTME
I will strongly advice that you put God first… Whatever you believe in should be at the forefront. You cant do it alone without God.
Ensure You practice past questions. Message us on whatsapp to get your schools past questions for just N2500 flat rate.
You need to understand the importance of setting your goals and targets right. Yeah, you need to set a limit in terms of what you need to score in POST UTME exam.
You can take advantage of the very numerous post UTME lectures that are conducted all over. Year in year out, you can decide to attend lecture centres that have taken it upon theirselves to groom students to succeed in post utme for the particular academic year.
Get to the post Utme exam hall on time and avoid anything that can disorganize you. You need to stay focused.
That's the much we can take on the topic "UNIOSUN Post Utme Exam Screening Date 2021".
Thanks For Reading
O3SCHOOLS TEAM
UNIOSUN Post UTME Form 2021/2022 Out, Uniosun.edu.ng | UNIOSUN Latest News
UNIOSUN Inter-University Transfer Form Out | Application Has Begun
UNIOSUN Postgraduate Courses  | UNIOSUN PG Fees Breakdown
UNIOSUN Post UTME Result | How To Check UNIOSUN Post UTME Result Easily
UNIOSUN School Fees  For New & Returning Students
UNIOSUN Cut Off Marks  |JAMB & Departmental Cut Off Marks
UNIOSUN Admission List | UNIOSUN 1st Batch, 2nd Batch & Direct Entry Admission List Out
Osun State University UNIOSUN Change of Course Form
Osun State University UNIOSUN Academic Calendar
UNIOSUN Pre-Degree Admission Form  Is Out | Courses Offered In UNIOSUN Pre-degree
Updated List Of Courses Offered In UNIOSUN  | OSun State University Requirements
UNIOSUN Supplementary Post UTME Form Is Out | Application In Progress
UNIOSUN Acceptance Fees  | UNIOSUN Acceptance Fees Portal & Guidelines
Osun State University UNIOSUN Postgraduate Admission Form
UNIOSUN Post UTME Past Questions, Answers & PDf's |  UNIOSUN Post UTME Exam Focus