Today, you and I will quickly take a look at a very important and much-anticipated topic titled "UNIMED Admission List 2020/2021 Is Out | Check All UNIMED Batches Here"
Nevertheless, this has become very important because UNIMED has done its 2020/2021 admission screening exercise and all the results are fully out.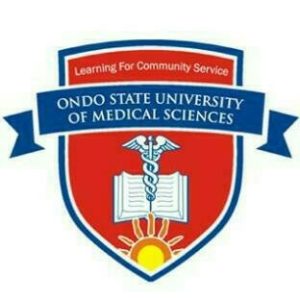 However, if you are among those that has been searching for [unimed admission status, unimed student portal, unimed resumption date, latest news on unimed, unimed portal, unimed website, unimed ondo cut off mark, unimed ondo portal, UNIMED Admission List 2020/2021 Is Out | Check All UNIMED Batches Here], then you can see that you are not the only one.
Nonetheless, the good thing is that you are here and you shall get all the information you have been searching for right here on this blog.
Therefore, the next question that will come into any UNIMED admission seekers' mind is "How Do I check My Admission Status?".
Well, the answer to that question is not far-fetched as you can see all of that information below.
UNIMED Admission List 2020/2021 Is Out | Check All UNIMED Batches Here
This is to inform all the candidates that applied for admission into the University of Medical Science, Ondo State (UNIMED) and also participated in the post UTME screening exercise that the 2020/2021 academic session admission list is out
UNIMED first batch admission list contains the names of candidates offered provisional admission into the university's various DEGREE programs.
How To Check UNIMED Admission List.
Go to UNIMED admission status checking portal @ https://www.unimed.edu.ng/portal/admission_status.php.
Enter your JAMB registration number in the required column.
Finally, click on 'Check' to access your admission list.
UNIMED Fresh Students' Registration Procedure.
Visit JAMB Website & Print your Admission Letter
VISIT the University Portal on unimed.edu.ng/portal
Click on Check Admission Status to know your admission status and Accept It
Click on Payment to make payment for Acceptance Fee online and print evidence of payment or Generate Payment Invoice to pay through commercial banks via e- tranzact platform. Visit the portal thereafter to Confirm your Payment by carefully enteringyour Payment Confirmation No if payment was made through commercial banks.
Click Account Creation to Create Student Account and Subsequently Log In to fill all required forms.
Download & Print Completed Forms in 4 Copies.
Proceed to Academic Affairs Office for Screening (from Monday 15th October 2018) with 4 Copies of Printed Forms, Original Copies of Credentials – JAMB Admission Letter, 'O' Level/'A' Level/B.Sc Result, Local Government Attestation Letter, Birth Certificate, Letter of good conduct from reputable person in the society, 4 Passport sized photograph, Acceptance Fee payment receipt.
Proceed to the Health Centre to complete medical registration.
On Successful Clearance, proceed to pay for School Fees and Accommodation Fees (For Hostel Space).
Log in to your Account and fill Course Registration Form.
Download & Print Completed Course Registration in 4 Copies.
Proceed to your Departmental Course Coordinator for endorsement of Registration Form
Proceed to your Department for Head of Department's endorsement
Proceed to Dean of your Faculty for endorsement.
Thereafter, Submit your completed course registration forms to your Faculty Officer.
That's the much we can take on the topic "UNIMED Admission List 2020/2021 Is Out | Check All UNIMED Batches Here",
Thanks For Reading
UNIMED RELATED POSTS
UNIMED Post UTME And Direct Entry Screening Form 2020/2021
UNIMED School Fees 2019/2020 | Check & Download UNIMED School Fees Schedule
Updated UNIMED Academic Calendar 2020/2021
UNIMED Pre-degree Admission List 2020/2021 Released