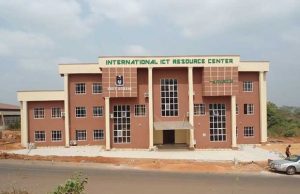 Today, you and I will quickly talk about the topic "Updated List Of Courses Offered In (ESUT) 2020/2021 | ESUT Courses & Admission Requirements For Admission".
This has become very necessary because of students planning to study in several federal universities in Nigeria especially ESUT.
To ease your curiosity, we have compiled the complete list of Federal and State Universities in Nigeria in the links below.
Recommended:- Complete List Of Federal Universities In Nigeria
Also Read:- Complete List of all State Universities In Nigeria
SCORE 280+ In JAMB 2021 Download and Install JAMB CBT APP NOW for practice. CLICK HERE
Message  O8132420817  on Whatsapp for more info on How to Activate After Installing
Your success is directly proportional to your smart work and Hard Work
Therefore, o3schools is here to make life easy for every Nigerian Student and that's why we have also done a very complete and accurate job on JAMB subject combinations.
Highly recommended:- JAMB subject Combination For All Courses Offered In ESUT
However, if you are among those searching for [is pharmacy accredited in esut, does esut offer nursingesut departmental cutoff marks, pharmacy in esut, faculties in esut, Enugu state university of science and technology admission list, esut school fees 2019/2020, esut admission 2019/2020, Updated List Of Courses Offered In (ESUT)|Enugu State University Of Science & Technology], then you are obviously not alone.
However, you shall get all the information you have been searching for right here on this blog.
Nevertheless, without wasting much of our time, let's quickly head to the subject "Updated List Of Courses Offered In (ESUT)|Enugu State University Of Science & Technology"
The University was established as a non residential multi-campus institution. On establishment, the University which was conceived on a Presidential model after Harvard University made impressive landmarks and stamped its name as the first University of Technology and first State University in Nigeria with her main campus at Enugu. Other campuses that were created later were located at Abakiliki, Awka and Nnewi. At inception, only three faculties namely, Engineering, Science and Technology were established at the two functional campuses at Enugu and Awka.
In 1985, there were major re-organisations and policies resulting in the introduction of new programmes and the merging of the University with its sister polytechnic – IMT. The new faculties created then were faculties of Education, Environmental Sciences, Health Sciences, Law, Social Sciences, Management Sciences and Agric Sciences etc.
The two merged institutions operated unsuccessfully under one Interim Joint Council (IJC) with Prof. Onwumechili as the President and Proc. J.C. Ene of IMT as Deputy until December 1986 when it was demerged.
By 1987 the four campuses had kicked off in earnest with Abakaliki campus housing Agric Sciences and Veterinary Medicine, while Awka campus was for students of Basic Applied Sciences, Law and Social Sciences, Nnewi campus catered for Health Sciences comprising Medicine and Dentistry while the main campus in Enugu housed Engineering, Technology, Management Sciences and the rest. Each of the campuses had a Deputy Vice-Chancellor as the administrative head.
In 1991, following the creation of Enugu State from the old Anambra State the new Government changed name from ASUTECH to ESUT.
At that time, the two former campuses of ASUTECH at Awka and Nnewi became the State University for Anambra State which today has been taken over by the Federal Government and renamed Nnamdi Azikiwe University, while the Enugu and Abakiliki campuses on the other hand formed ESUT.
ESUT however retained and adopted all the identities of the old ASUTECH including its main campus, the logo, colour, anthem, philosophy, aims and objectives among others.
This re-packaged University, ESUT, established a new campus at Adada Nkpologwu in Uzo-Uwani Local Government Area where students of Applied Natural Sciences and Social Sciences were located.
These three campuses at Enugu, Abakailiki and Nsukka Zones of the State had four colleges, each headed by a Provost.
College of Engineering at Enugu
College of Agriculture at Abakaliki
College of Applied Natural Sciences at Adada –Nsukka
College of Health Sciences at Abakaliki
The creation of Ebonyi State from the old Enugu and Abia States in 1996 saw ESUT forfeiting its campus at Abakaliki which houses its Colleges of Medicine and Agriculture. The new State (Ebonyi) understandably converted the campuses to a State University known today as (EBSU) Ebonyi State University. ESUT on the other hand re-established its College of Health Sciences at Nsukka until 2005 when it was relocated to Parklane Enugu and named ESUT College of Medicine/Teaching Hospital.
On February 14, 2006, the University under the Vice Chancellorship of Professor Ikechukwu Chidobem was moved from its temporary site at Independence Layout Enugu to a befitting permanent structure built in Nkanu West L.G.A. and named Ebeano City.
Likewise, the university portal can be accessed by clicking here.
The following are the admission requirements the candidate must meet to be admitted into ESUT.
Therefore, the candidate must;
be at least 16 years of age as at the time of applying to the university.
have at least five (5) credit passes in SSCE or its equivalents in not more than two sittings.
have an acceptable and reasonable score in the Unified Tertiary Matriculation Board Exam.
pass the departmental and faculty cut off marks set by ESUT.
To become a student, one has to meet the following General Entry Requirements;
Age Limit : No person under the age of sixteen (16) years may be admitted to the University as a student.
Admission Requirements: ESUT requires all candidates applying for admission into any of its courses to possess five credit level passes which must include a credit pass in English Language and a Science subject in not more than two sittings.
Entry requirement for Direct Entry must include UTME requirement for that particular course.
Prospective candidates for the University should also visit their dream departments for updates on Departmental Entry requirements.
Undergraduate Studies
Postgraduate Studies
Mature Students Programme (MSP)
Diploma
Pre-Science
Sandwich
Nevertheless, the University has over 8 faculties namely the faculty of;
Agricultural and natural resources management
Applied Natural Sciences
Basic Medical Sciences
Clinical Medicine
Education
Engineering
Environmental Sciences
Law
Management Sciences
Pharmaceutical Sciences
Social Sciences
Read:- Complete List Of Courses Offered In All Nigerian Universities
Have you been searching for a particular course to study in ESUT but do not have the proper information as to whether it is among the under listed courses in ESUT?
Then, Search no more.
Below is the complete, updated, accredited and new courses present in ESUT.
In no particular order they include;
ACCIDENT & EMERGENCY
ACCOUNTANCY
ADULT & CONTINUING EDUCATION
AGRICULTURAL & BIORESOURCE ENGINEERING
AGRICULTURE ECONOMICS & EXTENSION
AGRONOMY & ECOLOGICAL MANAGEMENT
ANAESTHOLOGY
ANATOMY
ANIMAL/FISHERIES SCIENCE & MANAGEMENT
APPLIED BIOLOGY & BIOTECHNOLOGY
APPLIED MICROBIOLOGY & BREWING
BANKING & FINANCE
BUILDING
BUSINESS ADMINISTRATION
BUSINESS LAW
CHEMICAL ENGINEERING
CIVIL ENGINEERING
CLINICAL PHARMACY & BIOPHARMACEUTICS
COMMUNITY MEDICINE
COMPUTER ENGINEERING
COMPUTER SCIENCE
COORPERATIVE & RURAL DEVELOPMENT
ECONOMICS
EDUCATION FOUNDATION
EDUCATION MANAGEMENT
ELECTRICAL & ELECTRONICS ENGINEERING
ESTATE MANAGEMENT
FOOD SCIENCE & TECHNOLOGY
GEOGRAPHY & METEOROLOGY
GEOLOGY & MINING
GUIDANCE & COUNSELLING
HAEMATOLOGY/IMMUNOLOGY

HEALTH & PHYSICAL EDUCATION
HISTOPATHOLOGY
HUMAN PHYSIOLOGY
INDUSTRIAL CHEMISTRY
INDUSTRIAL MATHEMATICS & APPLIED STATISTICS
INDUSTRIAL PHYSICS
INSURANCE & RISK MANAGEMENT
INTERNAL MEDICINE
INTERNATIONAL LAW & JURISPRUDENCE

LIBRARY & INFORMATION SCIENCE
MARKETING
MASS COMMUNICATION
MATERIAL'S & METALLURGICAL ENGINEERING
MATHEMATICS & COMPUTER EDUCATION
MECHANICAL & PRODUCTION ENGINEERING
MEDICAL BIOCHEMISTRY
MEDICAL LABORATORY SCIENCES
OBSTETRICS & GYNAECOLOGY
OPHTHALMOLOGY
ORTOLARYNGOLOGY
PAEDIATRICS
PATHOLOGY
SCORE 280+ In JAMB 2021 Download and Install JAMB CBT APP NOW for practice. CLICK HERE
Message  O8132420817  on Whatsapp for more info on How to Activate After Installing
Your success is directly proportional to your smart work and Hard Work
PHARMACEUTICAL CHEMISTRY
PHARMACEUTICS & PHARMACEUTICAL TECHNOLOGY
PHARMACOGNOS
PHARMACOLOGY
PHARMACOLOGY & THERAPEUTICS
POLITICAL SCIENCE
PRIVATE & PROPERTY LAW
PSYCHOLOGY
PUBLIC ADMINISTRATION
PUBLIC LAW
QUANTITY SURVEYING
RADIOLOGY
SCIENCE & COMPUTER EDUCATION
SOCIOLOGY & ANTHROPOLOGY
SURGERY
SURVEYING & GEOINFORMATICS
TECHNOLOGY & VOCATIONAL EDUCATION
URBAN & REGIONAL PLANNING
Above is the updated list of course offered in ESUT.
However, whenever any new course is added, we will update it immediately.
That's the much I can take on the topic "Updated List Of Courses Offered In (ESUT) | ESUT Courses & Admission Requirements For Admission".
Thanks For Reading
O3schools Team
Finally, remember that SHARING is CARING.
ESUT Postgraduate Admission Form 2020/2021 Out | How To Apply Easily
ESUT Postgraduate School Fees 2020/2021 | ESUT PG Fees Breakdown 2020
ESUT Postgraduate Courses 2020/2021 | ESUT PG Fees Breakdown 2020
ESUT Admission List 2020/2021 | ESUT 1st Batch & Direct Entry Admission List Out
ESUT Post UTME Form 2020/2021 Is Out Online, portal.esut.edu.ng | ESUT Admission News
ESUT School Fees 2020/2021 For New & Returning Students
ESUT Cut Off Marks 2020/2021 | JAMB & Departmental Cut Off Marks
Enugu State University of Science and Technology ESUT Supplementary Admission Form 2020/2021
ESUT Acceptance Fees 2020/2021 | ESUT Acceptance Fees Portal 2020 & Guidelines
Enugu State University of Science and Technology ESUT Part-Time Degree Admission Form 2020/2021 Mature Students' Programme
Updated List Of Courses Offered In (ESUT) 2020/2021 | ESUT Courses & Admission Requirements For Admission
Enugu State University of Science and Technology ESUT Sandwich Admission Form 2020/2021Contact Session For Undergraduate & Postgraduate
ESUT Post UTME Past Questions, Answers & Pdf's | 2020 ESUT Post UTME Exam Focus