IKeoha Foundation Scholarship 2019/2020 | Criterias And How To Apply

If you have been expecting  the arrival of the IKEOHA Foundation Scholarship 2019, then you are not alone.
However, I am glad to finally announce to Finally announce to you that the IKeoha Foundation Scholarship 2019 is out.
Well, without wasting much time, we will discuss this scholarship under the following headlines
Therefore without further Ado, lets head to the first point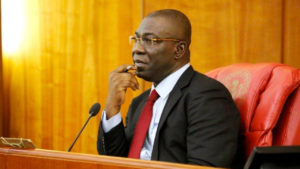 The brain behind IKeoha Foundation Scholarship 2019 is Ike Ekweremadu.
Ike as he is fondly called is a Nigerian Politician and Lawyer from Enugu state.
Furthermore, he has served in the Senate of Nigeria since May, 2003.
More so, he is a member of the People's Democratic Party (PDP).
He is currently Deputy President of the Nigerian Senate for the third Consecutive time.
Nevertheless, Senator Ike holds a Bachelors (BSc) and Masters (MSc.) degree in Law from the university of Nigeria.
He holds a Doctor of Philosophy Degree in law from the University of Abuja, Nigeria.
Ikeoha Foundation was founded for the purpose of building people and empowering communities.
The following are criterias for the IKeoha Foundation Scholarship 2019 application.
Therefore, the Applicant/Application;
Must be an indigene of Enugu State (Enugu North Senatorial District, Enugu East Senatorial District and Enugu West Senatorial District).
Must be brilliant, indigent and be of good character.
For Scholarship Award is open to only first year students of Enugu Origin in any Nigerian Universities.
For Bursary award is open to students in penultimate and Final Year Brethren (FYB) in any Nigerian Universities of Polytechnics.
Must attach the necessary documents stated in the application form to avoid stories that touch the heart.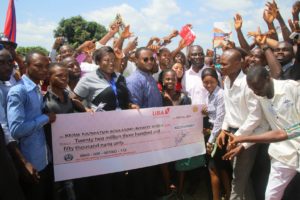 Therefore, To apply,
Go to the foundation's website by clicking here
Visiting the above link will enable you to download and Print the Application form.
Fill in all your details correctly.
IMPORTANT:- Completed Application forms must be submitted to the foundation's office at NO. 11/13 Ezillo Avenue, independence layout, Enugu State .
Furthermore, It is note worthy that application for the scholarship is ABSOLUTELY FREE.
For Further Enquiries, Contact Ikeoha Foundation via the telephone numbers below
08061374596, 08106887212 and finally 08033826265.
I hope you got the information that brought you to this page?
If not, drop a comment in the comment box and I will promptly reply in split seconds.
Finally, It is important to note that the IKeoha Foundation Scholarship 2019 is out but application has not began.
To get information about it when application begins, you can subscribe to our email list or drop your phone number for easy access.
That's the much we can take on the topic "IKeoha Foundation Scholarship 2019 | Criterias And How To Apply".
Thanks For Reading
Please Remember That SHARING is CARING.
Also see other Scholarship you might be Interested in